Cleveland SEO Company
Cleveland is one of many cities Visualwebz.com offers SEO, Social Media and website design services to.Ultimately, we operate as a full stack development agency.  In short, we do everything from start to finish, including web marketing. If you're looking to launch an aggressive local SEO campaign? Or have been googling for the best SEO company that can propel your business higher? You need to get in touch with Visualwebz.com.  We will work with you and get your business website to start getting more traffic and sales.
Besides this, the benefits of having a small business website aren't just a matter of building one correctly.  As a matter of fact getting a website launched correctly and optimizing it, securing it, and marketing it correctly will generate traffic. Now, who would want to invest a lot of money in getting a storefront and get no customers? Of course, the whole website process is no different. In fact, online marketing is the biggest component in getting customers.
SEO expertise
We specialize in the key fundamentals of creating a viable website that will attract customers. Based on our years of hands-on experience, we can ultimately build your website as well as market it as a winner. Overall, we adopt white hat techniques. Thus steadily improving website presence and maintaining that standing.
Key areas we focus on with regards to SEO include:
Keywords analysis.
Landing Pages and local presence.
Achieve the highest SERP ranking.
Website Optimization.
Update to responsive websites.
Content writing, blogging and optimizing bounce rates. 
Website Speed management and monitoring
Google, Bing and Yahoo concentration.
Competition review and keyword targeting.
Social media management.
Above all we specialize in numerous web technologies:
Specifically, some of the Industries we currently serve are:
Medical and Healthcare
SEO for legal, financial and non-profit organizations
Construction and Real Estate
Retail – E-commerce
Schools and educational establishments
Our website costs and SEO pricing plans are very competitive. Our website design and SEO Specialists work with you – Contact us at (425)-336-0069, or email us at info@visualwebz.com.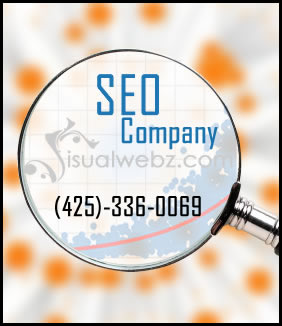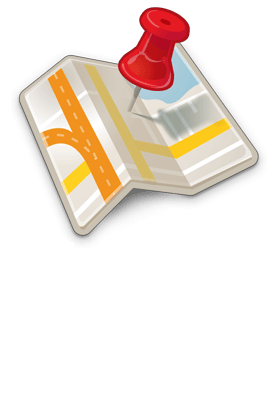 Cleveland SEO Company - Visualwebz.com
About Cleveland, Ohio
Cleveland, Ohio
Cleveland, located in northeast Ohio on Lake Erie, was founded in 1796 by and named after Moses Cleaveland, and incorporated as a city in 1836. The Ohio and Erie canals, railroad development and an abundance of natural resources (like iron and oil), brought dramatic industrial growth to the new city.
During the Civil war, Cleveland was an important supply center. The thriving factories of Cleveland attracted an influx of immigrants from Ireland, Germany and Eastern Europe. After World War I, Cleveland saw a rise in its African-American population. In 1967, Cleveland became the first major US city to elect an African-American mayor. Like many of America's older industrial American cities, Cleveland withstood declining prosperity and loss of population in the second half of the 20th century. Recent re-investment in the downtown area (like new stadiums for its sports teams, the Rock & Roll Hall of Fame and shopping arcades) has revitalized the city. Though still a manufacturing town, Cleveland's economy is now more diversified, with research firms, law firms and the health care industry among its leading employers. The city is a hub for two major airlines.
Cleveland Culture
Cleveland's Severance Hall hosts concerts of the internationally-renowned Cleveland Orchestra. In Wade Park are the Cleveland Museum of Art and the Fine Arts Garden. The city is also home to the Cleveland Opera and the new Rock & Roll Museum. The Cleveland Shakespeare Festival is held each June through July. Other cultural attractions include the Cleveland Museum of Natural History, the Crawford Auto Aviation Museum, the Western Reserve Historical Society Museum and the African American Museum. An hour away in Canton is the Pro Football Hall of Fame.
Cleveland Outdoors
There's plenty of outdoor recreation available within a short distance from Cleveland. More than 275 miles of bikeable trails traverse the northeast Ohio area. The 14 Cleveland Metroparks Reservations and the Cuyahoga Valley National Park offer a combined 52,000 acres for a wide array of activities. Some of the best walleye, perch and bass fishing in the world can be found right in Lake Erie. Steelhead trout, salmon and bass are abundant in the Chagrin, Rocky and Cuyahoga Rivers. Ohio offers great golfing, with three courses within a 2-hour drive. In the winter, skiing is a short drive away: Alpine Valley, 16 miles from Cleveland in Chesterland, offers downhill skiing, snowboarding and snow tubing. Their XTreme Park has Ohio's largest half-pipe and many slopes just for snowboarders.
Citation
Delivering the best Web Design & SEO Services
Local Web Design Services
If you're looking for web design, website development, a new website or just need to revamp an existing small business website, then you've come to the right place. Notably, at Visualwebz LLC we understand business owners and the website benefits your business needs. In addition, we understand that being a website owner you will want to see immediate results. Furthermore, we can help your website reach an international, national or local customer base. Besides, we know how to get your customers to you. After all, small business websites and SEO have been our specialty since 2008!
We Deliver the Best Web Services
Our website developers specialize in delivering the best websites and nothing more. More significantly, our qualifications and experience allow us to deliver clear and concise solutions. Whether it's a simple website or one that's complex, or one that is built on PHP or ASP, we will always keep you in the loop during the whole web development process.
Immediately after the launch of your website, we will work with you in improving your online presence. For example, our SEO specialists will help drive traffic to your website. With this in mind. Visualwebz LLC is the ideal firm to hire for your next project. In fact, we will also take care of your web security - remember you will need to secure your website from hackers. Similarly, other website design services offered include website maintenance, support, and website testing.
Interested in chatting to us regarding SEO or web design? Or just have questions regarding our expertise or web design costs? Then Contact us today at 425.336.0069. You may also want to check our reviews, and learn why our customers like us! After all, our 5-star reviews clearly tell prospective customers why we stand out when it comes to service, punctuality, quality, and affordability.
Resources & Links
Our Blog covers a range of services, practices, and trends in the areas of web design and SEO.
Marketing & SEO
Web Design & Website Development