Web Design Tips 2020
Web Design Tips that remind us to continue to deliver the trendiest web designs possible.
Our Perspective on Web Development & Web Design Tips
Web development for small businesses is all about creating effective and functional websites. In fact, any qualified web designer or developer will have mastered the key aspects of web designing and the science behind web design. Thus allowing them to be proficient in building and maintaining websites. There are many features involved in the designing of a website some of which include the layout, graphic design and the content of the website. Each aspect is important to the other as they determine how people will respond and generate conversions.
Over the course of the years, we've seen advancements in two major areas that affect web design technology and creativity. Also, these two aspects dictate how people and/or companies design their websites. Currently, vibrant illustrations, bold website color schemes, and asymmetrical layouts, as well as smarter websites that allow for subtle interactions, are a trend.
Visualwebz LLC is a web design and SEO agency where we provide high-end customer-oriented solutions. In fact, our web solutions are based on gaining results. For example, many of our projects are presented by successful SEO case studies. We help websites attract customers, close the sale via conversions, deliver clear cut call to actions, lower bounce rates, and the "WOW" factor.
Web design tips predicted to be huge :
Whether you hire a freelance Seattle web designer or an Agency based in Toronto, Canada. The key thing to remember is that, do they have the capacity to deliver the website your business should have to succeed.
Minimalism
When it comes to web design, another clear web design tip is simplicity and clarity. These are crucial and minimalism helps achieve this. It makes for a better browsing experience when the elements and content on a website are few. This eliminates confusion. The main goal of minimalism web design is to promote what is valued most and remove whatever else distracts us. In other words, visitors to the website would not have to think too much and would be able to find what they are looking for more easily. Hence, this is a core web design tip that allows visitors to quickly locate what they are looking for.
Diversity

The term 'World Wide' in world wide web says it all. The web is accessed by people all over the world, who are different in terms of their gender, ethnicity, age, physical ability, sexual orientation, just to name a few. It is essential that web designers acknowledge this uniqueness in individuals and incorporate this into their web designs.
A good example is how a few years back, Apple introduced emojis representing different races on their phones. Anything that would help a visitor identify your content and feel included goes a long way in helping you achieve your goal. This is a trend we expect to see in 2020. In the words of Mahatma Gandhi, "Our ability to reach unity in diversity will be the beauty and the test of our civilization."
Evolution of Chatbots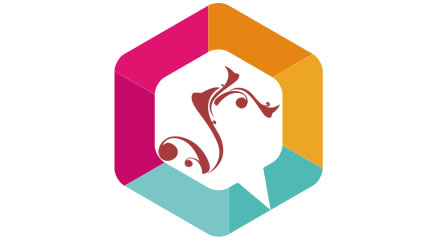 Advancements in machine learning will see chatbots evolve to be more intelligent, responsive and natural, thereby getting the feeling one gets when they talk to a customer service representative online: The feeling that you're talking to a robot never comes to mind.
Sophisticated programming knowledge or other highly specialized technical skills are not required to create a Chabot. This aspect that is making them more common. For example, you can make a Chabot using Facebook messenger. Web Design Tips also include that chatbot is customized to be bright-colored and thus inviting to the web user.
Fluid/Organic designs and elements
Another web design tip as a clear runner is to see a shift in the use of the normal shapes that incorporate straight lines (Circle, Square, Rectangles, Triangles) to more fluid structures. Fluid shapes and lines, also known as organic shapes that are associated with human nature. This can be anything from the shape of ponds to the shape of cut pieces of paper. Experimenting with such makes the web designs more approachable.
LARGE Attention-Grabbing Titles
Out of all the web design tips stated so far, this one is the closing deal. Besides increasing website traffic, its very important to retain the visitors. For example, most people don't want to spend so much time on a website. As a result, websites with large-font titles always capture the attention of visitors. These titles should be bolded and supported by a short-message and CTA (Call to Action). Without doubt every web page should have attention grabbing titles!
Non-Traditional Scrolling
In order to create a unique user experience, website designers are taking up a different scrolling techniques. For example, as opposed to traditional vertical scrolling, websites in 2019 will be scrolling horizontally.
Social Media
At one time there was an influx of feeds being dotted on web pages, but nowadays these are becoming softer and not as prominent. For example, social media icons are being placed for the convenience of visitors. However, feeds are a convenient way to populate web pages as well as inform customers. Also, with some social platforms disappearing such as Google Plus, and others not attracting new subscribers are all questionable as far as if they should be included as an effective online marketing mix.
Final Thoughts on Web Design Tips
At the end of the day, web development and web design tips are only guidelines. As trends come and go, web design agencies, should not just pick up a trend for the sake of it. In fact, you should have the ability to filter through trends and choose those that align, with the company's brand or what the company stands for. Thus, resulting in customer attraction and the right traffic to your website. Also, the type of web design built is based on the designer/developer. For example, do they lean towards creative or analytical side (left or right brain), or possibly have an insight to both?
"Be adventurous – You can either follow trends or you could create one and let others follow you!"
Visualwebz
Overall as fashion changes so do web design trends that come and go, as well as repeat. As with web design history where some trends have come back and others were just a hype. For example, gif animation was ruled out at one time but now has a subtle and growing comeback. Just as technologies, services, and practices disappear and reappear in different forms as do, web design tips.
With smart homes and other technologies being part of our every day lives, new web features will only continue to drive the effectiveness of accesisng information.
Website Design - Call (425).336.0069
Regardless if your a small business or one just starting off, it's always to best understand web design tips currently trending. We at Visualwebz LLC ensure that we are at the cutting edge of such changes, and ensure our customers get websites that incorporate the latest website designs. We help build database-driven websites and implement local SEO, with the potential of acquiring customers. If your looking for website developers near you, you've come to the right place! We provide web services to the following areas, but not limited to Auburn, Algona, Milton, Seattle, Tacoma, Bellingham, WA, Des Moines, Bellevue, Issaquah, Burien, Federal Way, Olympia, Fife, WA, Maple Valley, Mill Creek, Covington, WA, Des Moines, Seatac, and Des Moines
Web Design Tips that deliver Professional Website Development
Whether your business is a restaurant needing SEO, or a home daycare center looking to get a new website, even a christian church? We at Visualwebz have the expertise and credentials to deliver web solutions that work. From basic html website maintenance through to complex PHP or Ruby on Rails projects, we handle them all!
Seattle Web development includes numerous online services including SEO and online marketing. As a result, some local areas we serve include:Washington State | Auburn | Bellevue | Eastside – Bellevue | Bellevue Website Design – Local Website Firm | Bothell | Des Moines | Federal Way | Fife | Issaquah | Kent | Kirkland, WA | Lacey | Lakewood | Lynwood | Maple Valley | Mercer Island | Marysville | Mill Creek | Seatac WA | Tacoma | Tukwila | Vancouver | Everett | Spokane | Seatac | Seattle Website Design | Renton | Seatac Airport is the main port of entry into and out of Seattle by air.
Notably, Visualwebz.com serves numerous businesses around Seattle. For example, Ballard – Small business in the Ballard area will no doubt benefit from our website's services. For example, the first-page ranking will allow your website to rank well in Google. In addition, other areas in Seattle include: Belltown | Fremont | Madison Park | Capitol Hill | West Seattle | Queen Anne | Magnolia | Downtown Seattle | Seattle Website Design Services | Seattle | Northgate | Web Design Seattle Washington | Seattle Web Page Design | Small Biz Web Design
Web Design Tips for Small Businesses & SEO services offered nationally
Besides providing SEO and online marketing to local businesses we also provide such services to small businesses in other states. For example, local cities include Seattle, Federal Way, Issaquah, Kirkland, Lakewood, WA, Monroe, Olympia, Tacoma and Bellingham, WA.
Whether you're looking for a website for an attorney, small law firm, dentist, or marketing a law firm? Our web developers will deliver exactly what you want. Call Visualwebz today at (425)-336-0069.
Other cities and states where Web Design Services are available :
Why Visualwebz?
Visualwebz LLC has been providing individualized web design tips, on-page SEO help as well as web design, keeping websites out of trouble and online marketing services since 2008. Also, we have made sure that we have been at the cutting edge of web design and SEO. For example, during the period when responsive was in its infancy, we delivered responsive web development to our customers.
A key reason why you should opt for our web design agency are our stellar reviews. We know that reviews matter, and ensure that our customers are always pleased with the final outcomes. Hence, we ask you to check our SEO and web design services reviews. Overall, we have helped many small businesses like Seattle Salon web design and others.
Cities where we provide Web Design for small businesses:
Like any small business or customer, you may be asking yourself why you need a website? Of course, you do! Every business no matter how small or big needs a website and more importantly online marketing services thereafter. For example, SEO will help the site be more visible and available during search results. Thus generate more website traffic and increase sales and services! There are other factors and reasons why web design should be built. In fact, we've summarized 12 reasons why a business should take web design seriously. Some of these include, global and local presence, open 24/7, and outpace your competition.
We offer the best website design services, web maintenance, and web support to small businesses in Seattle, Washington, and all over the USA. Yes, our website builder services are available to all businesses at affordable website rates. After all, hiring competent and affordable Seattle web developers, website designers, WordPress Designers, and web builders will get your business the results without breaking your bank account! Whether you're looking for a web agency in Seattle or a website developer elsewhere? We can help. Call us at (425)-336-0069.
Every business deserves a professionally designed website
Our freelance website development services will get your business the professional presence needed! Whether it's an e-commerce website or a simple CMS in WordPress. We always deliver what our customers expect! Our professional web designing and online marketing experience have proven to be inexpensive and effective for small businesses and professionals alike.
In fact, our local web design services are not only available locally in Seattle, Washington, but all over the USA. From custom web designs, SEO, and supporting Seattle businesses with our WordPress maintenance allows our agency to offer a diverse group of web services.
Local Areas we serve in Washington
Local cities where we offer web design services include Auburn, WA | Seattle, WA | Covington | Kent | Kent, WA | Federal Way | Tacoma | Olympia | Issaquah | New Castle| Lakewood | Gig Harbor | Everett | Monroe | Mill Creek | Milton | Puyallup | Redmond | Renton | Tacoma | White Center | Vancouver | Bellingham | Seattle | Yakima | Woodinville.
If you need a new website or just looking for some website support, reach out to us, and let us help. Our agency has been recognized as the best web designer in Seattle.
Custom Web Design Solutions
How can we not mention custom web design solutions? Many of our clients opt for custom websites, due to the fact that the end result will make the business stand out from its competition. In fact, a custom website built by a professional web designer will not only result in a solid branding but allow customers to differentiate and quickly identify your services and products from your competition. Our custom web design services are available to a diverse range of businesses in many areas, such as Seattle, Renton, Bellevue, Tacoma, NY, California, and globally.
Hire the best Web Design Services in Seattle, Washington
With front-end and back-end experience, our customers back us up as the best web design services. In fact, how could you possibly go wrong? In fact, our full-stack web development experience and online marketing will pave the path for your business to succeed. Contact us today at (425)-336-0069. Just a reminder, that our services are available, but not limited to Seattle, Bellevue, WA, Tacoma, Olympia, WA, New York, L.A. and all over!
Web Developers - We're not just a Web Design Agency
Our specialties are not only in web design but also in web development and online marketing. Yes, we are the full-blown agency with a one-stop service. Our web development services are not just limited to the Washington area but all over. From Bellevue, Tacoma, and all the way to LA, California, NY, London, Birmingham, UK, and Glyn Ebwy, Wales! Our UK web design services assist many businesses in Solihull, Birmingham, West Bromwich, and surrounding areas.
Web Agency with perfect solutions & great reviews
Our small business solutions are the perfect choice for any small to medium size business looking for results. Especially if you're looking to see your small business website grow via effective web design and online marketing. In fact, our Seattle, WA web design company has assisted many businesses in and around the Puget Sound area. But, we did not finish there, we've also helped businesses in Seattle, Issaquah, Bellevue, Tacoma, New York, and California. Let our expertise help your business expand and reach new heights!
A Top Web Design Agency with solid Web Development and Online Marketing credentials.
Online Marketing, SEO services available to small businesses in:
Our tried and tested Small Business SEO Services help outrank competitor's websites and drive more traffic. In fact, ignoring our leading Seattle SEO marketing services could result in you missing many online opportunities and allowing the freedom for your business to expand. Whether its SEO for a dentist or promoting an online event we have proven through many SEO case studies that we get it done!
If you want to succeed online and help your business's current online standing then internet marketing is a necessity. More importantly, we can help pave the right path in making your website successful. Our SEO Agency is a top-rated marketing agency that can help your business reach new heights, and reach its maximum potential.
Also, our SEO agency's innovative ideas, strategies, and solutions allow businesses to take the lead in their industries. From local Seattle SEO through to global presence, our custom tailor-fit solutions help businesses effectively compete. We can help your Seattle business reach that desired ranking on search results.
Following is a small list of cities where our renowned and best Seattle SEO services are available. We serve and help small businesses improve their online marketing presence via effective organic Seattle SEO and web solutions. Overall, our Seattle website SEO practices have helped many businesses gain the online exposure needed for them to attract traffic and generate sales.
Our web related services have delivered many solutions to small businesses in and around Seattle. Other local areas where our clients include: Algona | Auburn | Kent | Bellevue | New Castle | Bellingham | Factoria, Bellevue | Federal Way | Fife | Kent | Renton | Kirkland | Issaquah | Lakewood | Lynnwood | Mercer Island | Marysville | Mill Creek | Olympia | Redmond | Seattle | Tacoma | Kennewick | Gig Harbor | Vancouver
Our SEO packages and marketing solutions are affordable and geared towards small businesses. In particular, businesses in and around Seattle, Bellevue, Redmond, Snohomish, Tacoma, Kent, and Factoria Bellevue, WA continue to be our loyal customers. Our SEO company and web design firm do not just make a promise but, rather carry it out to succeed. Whether you are close to home in Seattle, or elsewhere.
Since the start of SEO, our SEO services and SEO marketers focus on organic SEO for small businesses like restaurants, distributors, professionals, doctors, dentists, and attorneys/call us for a free SEO estimate at (425)-336-0069.
Digital Marketing Services
Our digital marketing services are available in Washington and other states. Locally we assist small businesses in Puyallup, Gig Harbor, Olympia, Bellevue, Issaquah, Kirkland, Seattle, Vancouver, Tacoma, and surrounding areas.
Internet Marketing Services
Our internet marketing services coupled with web design and SEO will get your small business website to the top of your search engine. We focus on local as well as larger markets. All the way from Seattle, Olympia, Maple Valley, Kirkland, Bellevue, Tacoma, and states like Washington, California, and ones further out! We provide quality on-page SEO as well as off-page services. For example, helping to acquire customer reviews.
Organic SEO is the Perfect Solution
Yes, on-page SEO and off-page SEO services are the best way to get your website visible online. But, you need to hire an SEO agency or SEO expert that knows what they are doing. We at Visualwebz work within guidelines set by search engines and understand terms like LSIGraph and how to incorporate structured data into websites! In fact, our digital marketing strategies coupled with web design get positive results for our customers. Also, our SEO consultant services are not only local in Renton, Kent, Seattle, Ballard, Bellevue, or other areas. In fact, our reach is beyond Washington and the USA!
Online Marketing Services
Our online marketing services are not just limited to Seattle, Bellevue, Renton, Tacoma, or Bellingham. But we offer services to all businesses nationally and globally. Go ahead and contact one of the top digital marketing agencies near you. You'd only realize that the SEO services that they offer will be extremely costly and outside your budget. In fact, there are many SEO Companies to choose from but we ask you to check our reviews and decide why our customers chose us.
Visualwebz is not just a top Seattle web design agency but also recognized as a top advertising and marketing firm in Washington state.