Seattle Web Development
Seattle Web Development services are the state of the art website development and design services in Seattle, WA, and the surrounding areas. Our web design agency works with companies at all stages of development from startups to well established midsize and large sized businesses. Whether you are just starting out and need a state of the art website or you are looking to increase your marketing results, we can provide you with the right solutions. Ultimately, our solutions are result oriented.
Effective online marketing results from a local Company
We have been providing a range of services to improve revenue and profitability since 2008. In fact, we engage our customers during the website development process. In addition, we continue to use the latest and potent marketing strategies providing results.
Contact our Seattle Web Development firm, and let's meet either in person or virtually. We are reachable at (425)-336-0069 or send an email at info@visualwebz.com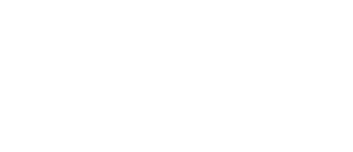 Local Seattle Web Development Services
The Best Seattle Web Development
Our services are available to small businesses or anyone looking for solid online outcomes. After all, we excel on creating the perfect websites for all types of small businesses, whilst at the same time making a good connection with those that we help. Also, we know that web development in a place like Seattle is a major step to get customers to your business. At Visualwebz besides offering web development we also provide SEO and  Social Media services. Ultimately, we operate as a full stack development agency.  In short, we do everything from start to finish, including web marketing. At the same time, we have a wealth of experience in fostering small to medium-sized businesses and professionals. In case your wondering, we have developed and taken care of hundreds of websites. After all, we have been operating since 2008!  and help startups as well as established small businesses.
So if you're in the market looking to get a new website then consider Visualwebz as your website design agency. We guarantee you'd be satisfied with our services! In fact, our value-added services are one of the best. Alternatively, you may have been googling and realized your website is not ranking well? In either case, we have years of experience to get your website on its right path.
Request a Quote Now: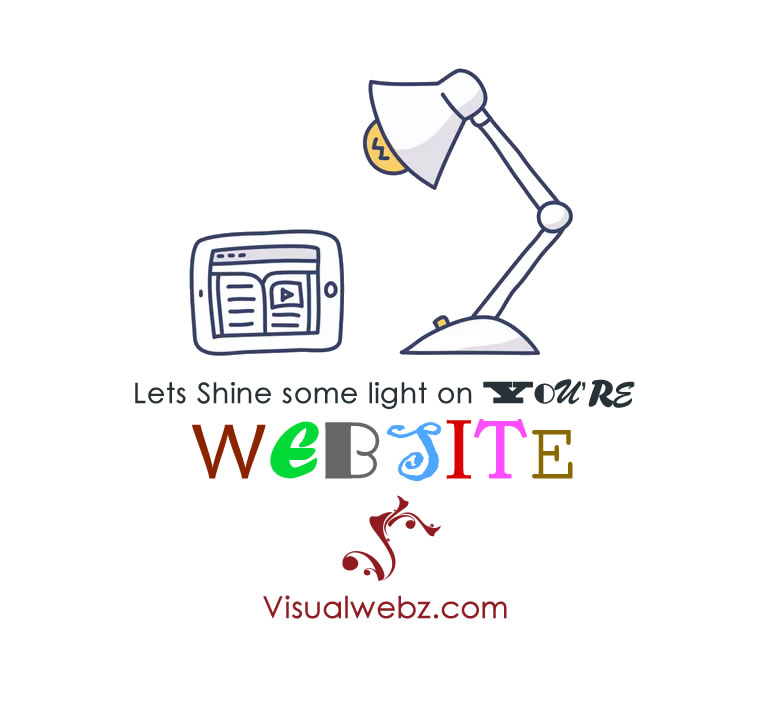 Learn more about Web Development
Its Importance, usefulness, and Its application in small businesses
So many consumers rely on the internet for accurate and fast information. Hence a business without an online presence is less likely to succeed. One way of increasing awareness of your business is to put your name out there on the internet. Whether that would be in social media, such as a Facebook page, an Instagram account, or even twitter, your very own website; a business's online presence is becoming more and more of a valuable commodity. The best course of action to carve out your own space is to create a website. Doing this will create a cost-effective way to increase awareness of your brand, create credibility, and even provide web presence analytics.
Why people confuse Web Developers and Web Designers:
To first understand how web development works, there needs to be an understanding of what a web developer does. One misconception that many people have is that web development and web design are the same things. Although both are very important in creating the website, they do also have major differences in what their goals are when trying to create a website. Not many people know the difference due to many factors, first, they sound very similar. So, to someone without any knowledge of coding or web development/design, it would seem like there are two words for the same job. Another reason they are used interchangeably by the public is that they are two fields that work on the same thing.
When you explain that web design is the visual aspect and how everything would look to the consumer and web development is making sure the website works the way it is intended to, people would probably think that those are two steps in achieving the same goal. Professionals also help blur the lines between these disciplines because they gain skills in both areas.  A visual designer who understands how the website will function can create a better visual representation of what the website owner wanted and vice versa. Therefore, it's partly due to people not understanding how websites are built and the need for each part of the process.
We offer complete Seattle web development packages to small businesses in and around Seattle. Call us at (425)-336-0069
Difference between a Web Developer and a Web Designer
Seattle Web Development covers both these areas an beyond. So, what are the differences between these two? Web design is the side that the customer sees or as the programmers refer to as the "front-end", whereas backend is what happens in the "dark".
Web Designers – Seattle Web Development services include this
Designers are the people who develop how the site will look aesthetically and how the site will be user-friendly. Even though one of their goals is to make the website look pretty, they do much more than that by creating an easy to use interface for the consumers. They are focused on creating a balanced layout and to create a uniform and consistent architecture for how the website will look and feel. Website developers take the design and create it into a functioning reality.
Web Developers – Seattle Web Development services include this
Website developers can also work on the front-end, but they also work on the back-end development. A front-end developer takes what the web designer created and builds it. The most popular languages for web development are Javascript, HTML (Hypertext markup language), CSS (Cascading style sheets), Python, PHP, SQL, and Java. For front-end programming, most, if not all companies use JavaScript. And for the back end, they use C, C++, Python, and/or Java. But we will discuss these later. Moving on, a back-end web developer creates the software that is responsible for how the website functions and handles data like how a phone stores messages and retrieving those messages by searching for it using a specific keyword.
Now you might be asking what skills does someone need to be a great web developer? First, being well versed in many different types of programming languages will be very helpful. Knowing many different languages broadens your ability to create and problem solve in many ways since every language has their own style and method.
HTML, CSS & JavaScript (Front-end Development)
But two languages a web developer should know inside and out are HTML and CSS. HTML is the standard for writing code for web development. CSS is the language to present the code you create with HTML. For front-end developers, HTML, CSS, and JavaScript will be the most needed languages this is primarily because these languages are the backbone to creating how the site looks.
Server-side Scripting (Back-end Development)
Back-end developers need to be comfortable and familiar with PHP and Ruby because they have to do with the functionality. Additionally, this skill should be a must for any person trying to code which is debugging. Debugging is a process where programmers try to create or search for errors in their programming that might be created by users, or even the program itself.
Programmers need to be able to test their code for flaws, loopholes, and errors so that when problems do come up, you are able to fix it in the most efficient way possible. Another skill that is very important is the optimization of your website. When users find that a website is running too slow or that they load in a long amount of time, they will be bored with the website and feel frustrated. To combat this problem, programmers need to be able to make edits that optimize your code to make the website run faster.
Full-Stack Development
A third term for web developers which is a full stack. Full stack developers are web developers that can tackle creating both the front end and the back end for the website. Since they can do both jobs, they are more valuable developers. But becoming a full stack developer requires more skills and experience because of the burden of being able to do both the tasks of a front-end and back-end developers.
We offer a complete full-stack Seattle web development service. Call us at (425)-336-0069
What languages are used the most and why?
Javascript is the most popular because the time to create new applications is relatively fast. It's also more efficient to code in because of the rules that are already set up for the language. JavaScript is used for front-end applications such as pop-ups, drop down menus, and animations.
Going to the backbone of web development coding, we have HTML. HTML is the way that the webpage is structured and the way the elements of the page such as titles and links are included. It can be referred to as the skeleton of a website creating all of the foundations. CSS is next with styling HTML coding. Its responsible for colors, fonts, and layouts of the page.
CSS is like the skin which makes it aesthetically pleasing. For websites that don't require too much animation, HTML and CSS can be used to create the whole website.
The back end languages can be referred to as something similar to the muscles and the nervous system, making everything on the outside work. Java is also a popular programming language used help create the back end of websites. Next is Python. Python is popular because of its ability to be incorporated into existing applications. Which just means it is flexible. And it is easy to read and understand a python program for other developers. To add more to our growing list, the next programming language is Ruby, which is used for websites that have a lot of web traffic (Top Programming languages, 2018). Finally, the C and C++ languages are used because of their efficiency. They are very flexible and versatile.
Which websites use these types of languages?
Google.com the most popular search engine in the world is run using javascript. But that's only for the client or front end side. They also use a mix of C, C++, Java, Python, PHP, and other languages for their server or back-end side. Facebook.com, the most visited social networking site also uses javascript for their client side and also a mix of languages like google for their server side. Almost all well-known websites use javascript as their front-end language. These websites include popular social media sites like Facebook, Twitter, LinkedIn, and Pinterest. And many if not all of these sights also use C, java or python for their server-side programming.
The largest video sharing site, youtube.com, use C and C++ because they want their users to have the most efficient watching experience. And with thousands of hours of video being added per second every single day, it would be a nightmare for the websites if they were not optimized to handle it. And all websites use HTML and CSS but they don't have to be only written in HTML and CSS. Just like Facebook, most of the front end can be coded with Javascript or some other language. But for Small businesses, The best choice is to use a simple website that does not have too much going on.
Custom Web Development
Web development can be a daunting task and the time to learn how to program can be too much for business owners. However, there is a solution to this and it is the use of custom web development services. Squarespace, WordPress, and many other web developing services can help create, expedite, and streamline the process for creating your very own website. Although for some of these services you might need to know some HTML, the knowledge of programming needed can range from none to minimal. With these services available, anyone can create their own space on the internet.
Research states that 84% of consumers believe that a small business with websites is more credible than those without a website. Also, 90% say that they use the internet to find goods. So, 46% of businesses that do not have a website are getting hurt while the other 54% are not. Small businesses probably would benefit from single page websites or just a simple website that shows the purpose of your business. HTML, CSS, and Javascript should be enough to create a simple website.
The future of web development
The internet's reach and influence do not stop at just phones and desktops though. With another day passing, someone is inventing another tool that can connect to your phone. Hence, many of these inventions use AI. Websites are a must to have in this digital day and age. Without one, your marketability and discoverability are as big as the block that your business is contained in. The world is becoming smaller and smaller because of all these devices but is a good thing for businesses that want to connect and reach out further.
Our Seattle Web Development services offer a range of solutions for small businesses wanting to stay in line with market trends. Call us today at (425)-336-0069.
Seattle Website Development Helps promote Businesses
Our Seattle website development services promote the service and products of businesses to its customers. To achieve this goal, a good website is not enough. Hence why we emphasize that your website must be innovative and provide customers with the most complete, accurate and professional information. This means that constantly updating your website with fresh and optimized content is needed. Also, usability is appreciated for website users as well as search engines.
After all, any website is like an online showroom Online, where millions of customers may approach and locate it. So taking care of your website is no different than taking care of your showroom or shop. Our key web services include but not limited to:
Editing and updating content for the website

Update relevant information on the website

Maintain a website system

Monitor and back up the system on a regular basis
Dealing with system problems website, domain, hosting

Track rankings and optimize results in search engines

By tracking the ranking of the website we will conduct keyword analysis and improve the ranking of the website in the search results.
Always make sure your website results appear high in Google

Strategic advice for website development

Consulting brand from the internet
Consulting on building and promoting businesses through social networks (Facebook, Youtube, Twitter …)
Online Marketing Strategies & Email Marketing Solutions. 
Seattle Web Development
Seattle Web Development and Online Marketing since 2008.
Seattle Web Development
By using us to design your website we will make sure that we maximize your profit and the amount of traffic that your website will receive
.
After all, a website is one of the best things that you can do for your company.
At this point, you may be wondering why us? Our Seattle web development process is one of the best coupled with experience and positive results. In fact, having the right Seattle web development agency for your business will give you the reassurance to success.  
We will boost trust and confidence when customers visit your website. Hence a n
eat looking and functional website will do wonders for your business.
Delivering the Web Design & SEO Services
Local Web Design Services
If you're looking for web design, website development, a new website or just need to revamp an existing small business website, then you've come to the right place. Notably, at Visualwebz LLC we understand business owners and the website benefits your business needs. In addition, we understand that being a website owner you will want to see immediate results. Furthermore, we can help your website reach an international, national or local customer base. Besides, we know how to get your customers to you. After all, small business websites and SEO have been our specialty since 2008!
We Deliver the Best Web Services
Our website developers specialize in delivering the best websites and nothing more. More significantly, our qualifications and experience allow us to deliver clear and concise solutions. Whether it's a simple website or one that's complex, or one that is built on PHP or ASP, we will always keep you in the loop during the whole web development process.
Immediately after the launch of your website, we will work with you in improving your online presence. For example, our SEO specialists will help drive traffic to your website. With this in mind. Visualwebz LLC is the ideal firm to hire for your next project. In fact, we will also take care of your web security - remember you will need to secure your website from hackers. Similarly, other website design services offered include website maintenance, support, and website testing.
Interested in chatting to us regarding SEO or web design? Or just have questions regarding our expertise or web design costs? Then Contact us today at 425.336.0069. You may also want to check our reviews, and learn why our customers like us! After all, our 5-star reviews clearly tell prospective customers why we stand out when it comes to service, punctuality, quality, and affordability.
Resources & Links
Our Blog covers a range of services, practices, and trends in the areas of web design and SEO.
Marketing & SEO
Web Design & Website Development