Bellevue WA Web Design & SEO
Bellevue Washington Web Design, SEO and Online Marketing since 2008. Quality at its best… A local web design firm for local small businesses.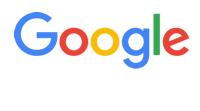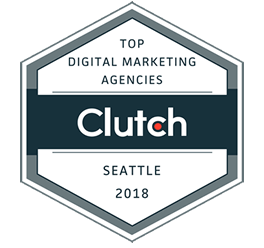 Need a quick Web Design or SEO quote?
You're probably wondering how do you improve your company's' reputation, increase sales, improve your online reputation and drive more traffic to your website? Even, how do you make your website load faster and get it listed at the top of Google? All of these obstacles and more are covered by our  Bellevue web design services.
Physical stores are closing at an alarming rate. Malls and big-box stores have gone from lively community areas to ghost towns. In fact, more customers do not leave their homes when it comes to shopping and chooses to do their shopping online through websites. The modern storefront is the website, and web designers like us are the new architects to transition small businesses to this platform. Our best SEO marketing strategies allow small businesses to gain online customers, thus increase sales and revenue.
Local Bellevue WA Web Design & SEO Services
Our Bellevue Washington web design technology is the perfect option for any small business looking for professional web design and SEO services. In fact, our experience in offering a range of small business solutions is one reason why were the top SEO and top web design choice. For example, our experience spans from daycare website designs, Bellevue healthcare, attorney to small businesses just getting established. Furthermore, our website services include WordPress, e-commerce web development, SEO, online marketing, and website repair. Also, not to mention, we have been offering local businesses professional web design with SEO packages since 2008 and have racked up a great deal of expertise. More importantly, our web design and SEO service will get your website competing in no time! For example, learn more about our result-oriented services via some of our SEO case studies: SEO Case Study #1.
Strategize with our Web Design & SEO Services
We cannot emphasize enough that it's always a good idea for any business owner/operator to gain some web skills. In fact, gaining some exposure and a basic insight will give you the added advantage to understand how web design and SEO agencies work. For example, knowing some of the technical jargon will give you the upper hand. If that's not the case, we understand businesses have a busy schedule. Hence will explain and provide a clear structure of what and how we do things. Our approach is simple, we carefully layout strategies and plans that get you results. So what are you waiting for? Call us and realize how our services can get you the best ROI available for your Bellevue business.
Full Stack Bellevue Web Development
We operate as a full stack development web design agency. In short, we do everything from start to finish, including website maintenance, web marketing, and content writing. More importantly, our wealth of experience in fostering small to medium-sized businesses, startups, and professionals has given our customer the solutions they are looking for. As a result, we have continued to expand, develop and take care of high-end websites.
Bellevue Online Marketing is the Way Forward
Also, we know that when it comes to online marketing, it's not just a matter of a website developer building your website, but additional work needs to be done thereafter. If you want to appear on the first page you will need the best online marketing services available. We offer the perfect solution when it comes to SEO and help your business succeed online. For example, ABHC.com a local health firm based in Seattle, Kent, and Bellevue was built. Our support for clients is immediate. In fact, we follow all emails, phone calls within 24 hours if not less.
Your Bellevue WA Web Design Agency
Free Consultation
We can meet you locally in Bellevue or set a meeting to your liking. Bellevue WA web design services provide a local presence with a local commitment in Bellevue, Seattle, and surrounding Washington. Our experience and presence since 2008 are one of many reasons why you should consider us. Besides offering web services since 2008, we have only grown and continued to adopt new strategies to better serve our customer base. If your a prospective customer shopping around we ask you to check our reviews. After all, our stellar 5-star reviews from our customers paint a clear picture on our affordability, experience, and quality of web services.
We encourage you to contact us and see why were the right fit for your web design or SEO project. Even better you can check our customer reviews online.
If you're in the market seeking for web design or SEO or need help with more customer calls? Then contact us today. After all, our WordPress development and SEO services are the best for any small business looking for improvements in its online business. Also, hire a local Washington web design company for your Bellevue WA web design services. Call today at (425)-336-0069.
Montessori Case Study Bellevue WA Web Design
Bellevue WA web design / Kirkland was a project for a local Montessori daycare school based near Bellevue WA. The process entailed a redesign of an old WordPress website that did not have the presence needed by the school. A clean responsive website was delivered and in line with the competition.
We have had an amazing experience with Viualwebz! We had an aged WordPress (WP) website for our business, which we caused lower hit rates — since he overhauled our site, we have a more modern look and feel, we have had increased inquiries…." > Read more reviews
What Bellevue Web Design offers:
We help brainstorm branding and match your vision. If your brand isn't already established we can help. From the initial hosting set up all the way through to online marketing, we take pride in going the extra mile to get the job done. In fact, we spend the time brainstorm, so that you as a client can provide as many ideas and use us as a soundboard. Also, were available through email or phone for questions or thoughts. Finally, we want your ideas to come true to the absolute vision you have.
WordPress Development
WordPress is very easy to use and is search engine friendly. This flexible development platform is currently used on many different websites. In fact, WordPress provides users with a friendly Content Management System. Hence is great for when you need to make changes on a day to day basis. Also, WordPress is highly customizable. Even if you've never created a website, or have any coding skill, WordPress will get your business to the next level!
Other similar websites we have worked on include:
Schools / Training / Recruitment
Bellevue Web Design & SEO services are for all local Businesses
We have a wealth of experience in all industries. Spanning from health care, law firms to local restaurants. In fact, any Bellevue business seeking web design or SEO will need help from an experienced and reputable company like Visualwebz LLC.
Bellevue web design coupled with SEO is a key strategy to success. We plan out carefully and strategize for each business in Bellevue and surrounding Washington areas. After all, the goal of our online marketing and search engine optimization services is to get you more business: And more business for you will mean you stick around with us! Our key focus when it comes to web design and SEO strategies include:
Ensuring that were doing exactly what Search Engines want, and updating with changes.
Higher website ranking compared to the competition.
Sustained online presence without losing your prominent position.
Higher Return on Investment.
Continued increased online presence.
Increased traffic and conversion rates.
Growth and traffic to your website.
Besides concentrating on websites, such as WordPress development we also fix WordPress website problems. In fact, we will get your website back online as quickly as possible. In the unlikely event that the time required to recover your website is much longer, we will then provide an estimated time of completion. After all, we know that getting your business back online is paramount. Being a small business we totally understand that each second your website is down you're losing customers, reputation, and revenue. Be it a new website design for a dental practice or online marketing for an attorney? We will get your online presence noticed by customers and competitors alike.
Learn more about our Web Design & Online Marketing
Bellevue WA Web Design
We're eagerly waiting to get started on your website…
Web Design, Current Trends, and Online Marketing Blog Posts:
We have summarized some areas small businesses should be aware of when having an effective online presence.
An SEO expert will always understand complex ranking formula fundamentals, SEO practices and explain SEO tasks and terminology to its customers. In fact, as professional SEO experts, they should never leave the clients in the dark! All professional SEO teams know the type of marketing that best fits any business. For example, to name a few, organic SEO, PPC, local SEO, and Social Media strategies.
Web developers are digital professionals that may work as a team or may work independently. Some areas that they may focus on includes:
More Blog Posts on Web Design, Online Marketing, SEO, and related areas:
Google Panel | Google Adwords | Google Trends | Rich Snippets |  | Internet Companies | HTTPS | | E-Commerce Website Developers | | 20 Years of Google | AI | Google Algorithms | Phishing & Compromising websites | Business Ranking in Seattle |  Smart Homes | Web Design History | Micro-animations & Micro-interactions | Drop shipping | Check our multi-page generator that helps create multiple landing pages | Structured Query  Language.
Yes, there are many cheaper options available, but you should know the pros and cons of more reasonable website costs. Also, why do affordable websites not consistently deliver what you expect? Connect with one of our web design or online marketers today. Also, we ask you to read our Seattle web design company reviews and see why our customers are glad they allowed us to work for them. Call us at (425)-336-0069.
What's a Web Developer?
The term "Software Engineer" is a general term that describes someone whose role it is to plan, design, and organize computer programs. Because of its broad nature, the exact meaning of "software engineering" is somewhat ambiguous as it relates to a broad field of computer engineering. The titles Web Developer and Mobile App Developer are somewhat more specific, as they are subsets of Software Engineering. Web Developers' jobs are specific to programs relating to web servers, clients, and applications. Mobile App Developers' jobs are specific to programming related to mobile phones and their applications. Other words that define these jobs are Computer Programmer, Developer, Web Designer, and Software Coder.
These terms came to be with the technology associated with them. "Software Engineer" is the oldest term, first appearing in the mid to late 1960's. One possible genesis is the June 1965 Issue of "Computers and Automation" advertising the services of software engineering. Anthony Oettinger is also associated with coining the term "software engineering" in the August 1966 issues of "Communications of the ACM" Volume 9, Issue 8 in a letter to ACM members.  The term is also associated with a 1968 conference sponsored by NATO on "Software Engineering." Web developer began to come into common usage with the advent of the consumer accessible Internet in the late 1980's and early 1990's. Mobile App Developer is the newest of the three terms, coming into common usage within the last decade with the rise of the smartphone.
Cities where we provide Web Design for small businesses:
Like any small business or customer, you may be asking yourself why you need a website? Of course, you do! No matter how small or big, every business needs a website and, more importantly, online marketing services after that. For example, SEO will help the site be more visible and available during search results. Thus generate more website traffic and increase sales and services! There are other factors and reasons why every business should have a website. We've summarized 12 reasons why a company should take web design seriously. Some of these include global and local presence, open 24/7, and outpace your competition.
We offer the best website design services, web maintenance, and web support to small businesses in Seattle, Washington, and all over the USA. Yes, our website builders and professional web designers are available to all companies at affordable website rates. After all, hiring competent and affordable Seattle web developers, website designers, WordPress designers, and web builders will get your business the results without breaking your bank account! Whether you're looking for a web agency in Seattle or a website developer elsewhere?
Every business deserves a professionally designed website.
Our freelance website development services will get your business the professional presence needed! Whether it's an e-commerce website or a simple CMS in WordPress. We always deliver what our customers expect! Trust our professional web designing and online marketing experience as proven, inexpensive, and practical for small businesses and professionals alike.
Our local web design services are available locally in Seattle, Washington, and all over the USA. An agency that offers various web services from custom web designs, SEO, and supporting Seattle businesses with our WordPress maintenance.
Local Areas we serve in Washington.
Local cities where we offer web design services include Auburn, WA, Seattle, WA, Covington, Kent, WA, Federal Way, Tacoma, Olympia,  Issaquah, New Castle,  Lakewood, Gig Harbor,  Everett, Monroe, Mill Creek,  Milton,  Northbend, Puyallup, Redmond, Renton, Tacoma, White Center, Vancouver, Bellingham, Seattle, Yakima, and  Woodinville.
If you need a new website or just looking for some website support, reach out to us, and let us help—a recognized web design as the best web designer in Seattle.
Custom Web Design Solutions
How can we not mention custom web design solutions? Many of our clients opt for custom websites to make the business stand out from its competition. A custom website built by a professional web designer will not only result in solid branding but allow customers to differentiate and quickly identify your services and products from your competition. Our custom web design services are available to a diverse range of businesses in many areas, such as Seattle, Bellevue, Tacoma, NY, California, and globally.
Hire the best Web Design Services in Seattle, Washington
With front-end and back-end experience, our customers back us up as the best web design services. In fact, how could you possibly go wrong? Our full-stack web development experience and online marketing will pave the path for your business to succeed. Contact us today at (425)-336-0069. Just a reminder that our services are available, but not limited to Seattle, Bellevue, WA, Tacoma, Olympia, WA, New York, L.A., and all over!
Web Developers - We're not just a Web Design Agency.
Our specialties are not only in web design but also in web development and online marketing. Yes, we are a full-blown agency with a one-stop service. Our web development services are not just limited to the Washington area but all over. From Bellevue, Tacoma, and to LA, California, NY, London, Birmingham, UK, and Glyn Ebwy, Wales.
Web Agency with perfect solutions & great reviews
Our small business solutions are the perfect choice for any small to medium size business looking for results. Especially if you're looking to see your small business website grow, we can help via effective web design and online marketing. A Seattle web design company that assists many businesses in and around the Puget Sound area. We do not finish there; we've also helped companies in Seattle, Issaquah, Bellevue, Tacoma, New York, and California. Let our expertise help your business expand and reach new heights!
Top Web Design & Digital Marketing Agency - Web Development and Online Marketing Experience.
For Bellevue Web Design - Call (425).336.0069
Website Developer helping Bellevue / Issaquah / Kirkland / Redmond and surrounding Businesses
Visualwebz LLC has worked with numerous Bellevue, WA based businesses such as ABHC.com. Other Bellevue WA web design services provided to small businesses at an affordable cost near Bellevue include A Childs Journey School based in Kirkland, WA. Hiring a small business website developer that's competent as a website builder and online marketer will help your business thrive. Our packages and solutions are individually set for each business and its goals. Be it a small law firm, sole attorney, or larger medical practice? We can help.
If your looking for websites developers near you, you've come to the right place! We provide web services to the following areas, but not limited to Auburn, Seattle,  Bellingham, WA, Des Moines, Bellevue, Issaquah, Burien, Federal Way, Olympia, Fife, WA, Gig Harbor,  Maple Valley, Mill Creek,  Covington, WA, Des Moines, and Seatac. Des Moines and Seatac are generally neighboring cities to Kent. In fact, we have assisted many local businesses since we first established in 2008. Also, our web design and SEO experience have only improved and evolve to ensure that all our customers get the best possible services available in the industry.
SEO for Small Businesses & Bellevue WA Web Design services:
Besides providing web design, SEO, and online marketing to local businesses in Bellevue, WA we also provide such services to small businesses in other cities and states. For example, local cities include Federal Way, Renton, Issaquah, Kirkland, Lakewood, WA, Monroe, Olympia, Tacoma and Bellingham, WA.
Whether you're looking for a website for an attorney, small law firm, dentist, or marketing a law firm? Our web developers will deliver exactly what you want. Call Visualwebz today at (425)-336-0069.
Cities and States with Bellevue WA web design & SEO services :
Consider local web design bellevue
Visualwebz has been providing individualized Bellevue WA web design and online marketing services since 2008. 
Hire a local web agency that has a good understanding of Bellevue small business web design. We pride ourselves in offering the best web design services available in the Bellevue and Issaquah areas. Whether its a dentist, attorney, medical clinic or any other business contact Visualwebz at (425)-336-0059.
Bellevue WA Web Design Services will get your Business Noticed Online!
Yes, you heard that right! We work with a range of local Bellevue based businesses and ensure that there services and products are competitively marketed. In fact, through our strategically aligned practices and tools, we can get your business to compete and drive more sales and customers. For example, our expertise continues to prove that it works. After all, we have driven more traffic than ever and revenue to many local Bellevue businesses. At the same time, we continue to work with many local and national businesses and help their online presence. Contact us and let us start on your web design and online marketing project.
Online Marketing, SEO services available to small businesses in:
Our tried and tested Small Business SEO Services help outrank competitor's websites and drive more traffic. Ignoring our leading Seattle SEO marketing services could result in you missing many online opportunities and allowing the freedom for your business to expand. Whether it's SEO for a dentist or promoting an online event, we have proven through many SEO case studies that we get it done!
If you want to succeed online and help your business's current online standing, then internet marketing is necessary. More importantly, we can help pave the right path in making your website successful. Our SEO Agency is a top-rated marketing agency that can help your business reach new heights and reach its maximum potential.
An SEO agency with innovative ideas, strategies, and solutions allows businesses to take the lead in their industries. From local Seattle SEO through to global presence, our custom tailor-fit solutions help companies effectively compete. We can help your Seattle business reach that desired ranking on search results.
Following is a small list of cities where our outstanding and best Seattle SEO services are available. We serve and help small businesses improve their online marketing presence via effective organic Seattle SEO and web solutions. Overall, our Seattle website SEO practices have helped many companies gain the online exposure needed to attract traffic and generate sales.
Our web-related services have delivered many solutions to small businesses in and around Seattle. Other local areas where our clients include: Algona | Auburn | Kent | Bellevue | New Castle | Bellingham | Factoria, Bellevue |  Federal Way | Fife | Kent | Renton | Kirkland | Issaquah | Lakewood |  Lynnwood | Mercer Island | Marysville | Mill Creek | Olympia | Redmond | Seattle | Tacoma | Kennewick | Gig Harbor | Vancouver.
Our SEO packages and marketing solutions are affordable and geared towards small businesses. In particular, companies in and around Seattle, Bellevue, Redmond,  Snohomish, Tacoma, Kent, and Factoria Bellevue, WA, continue to be our loyal customers. Our SEO company and web design firm do not just make a promise but instead carry it out to succeed whether you are close to home in Seattle or elsewhere.
Since the start of SEO, our SEO services and SEO marketers focus on organic SEO for small businesses like restaurants, distributors, professionals, doctors, dentists, and attorneys/call us for a free SEO estimate (425)-336-0069.
Digital Marketing Services
Our digital marketing services are available in Washington and other states. Locally we assist small businesses in Puyallup,  Gig Harbor, Olympia, Bellevue, Issaquah, Kirkland, Seattle, Vancouver, Tacoma, and surrounding areas.
Internet Marketing Services
Our internet marketing services coupled with web design and SEO will get your small business website to the top of your search engine. We focus on local as well as larger markets. From Seattle, Olympia, Maple Valley, Kirkland, Bellevue, Tacoma, and states like Washington, California, and ones further out! We provide quality on-page SEO as well as off-page services. For example, we are helping to acquire customer reviews.
Organic SEO is the Perfect Solution
Yes, on-page SEO and off-page SEO services are the best way to get your website visible online. But, you need to hire an SEO agency or SEO expert that knows what they are doing. At Visualwebz, we work within guidelines set by search engines. Also, understand terms like LSIGraph and incorporate structured data into websites. Our digital marketing strategies coupled with web design get positive results for our customers. As an established SEO consultant services we are available locally and nationally as professionals; our reach is beyond Washington and the USA!
Online Marketing Services
Our online marketing services are limited to Seattle, Bellevue, Renton, Tacoma, or Bellingham. But we offer services to all businesses nationally and globally. Go ahead and contact one of the top digital marketing agencies near you. You'd only realize that the SEO services they offer will be highly costly and outside your budget.
There are many SEO Companies. But we ask you to check our reviews and decide why our customers chose us.
Visualwebz is a top Seattle web design agency and recognized as a leading advertising and marketing firm in Washington.