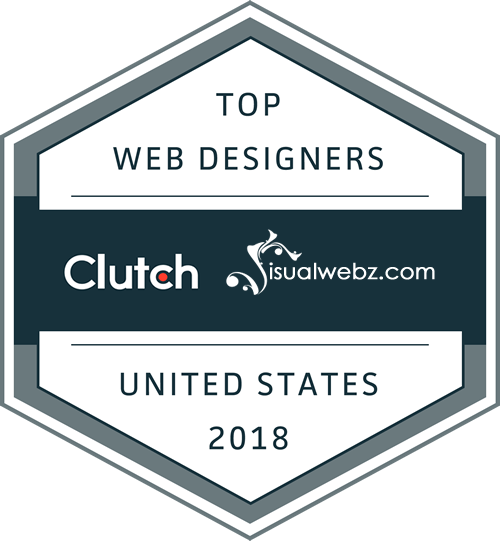 Top Web Designers USA
Top Web Designers USA has been received and recognized by Clutch!  After all, when it comes to crafting a digital presence that works for you, the focus is everything. Trim the unnecessary frills, cut out anything that isn't you, and your audience will thank you for it. The focus is on what we preach to our clients, and it is what we practice while serving them. If something does not help us deliver for our clients, it is not something we concern ourselves. That focus enables us to provide top-quality SEO digital marketing and design solutions for our clients, solutions that cannot be imitated and that will not be recycled. Though page ranking is an object, our key objectives are to provide well-crafted websites and solid SEO that attract customers to our websites.
In our efforts to provide our clients with unparalleled services, we have taken a step to expand our reach and increase our own robust digital presence. We are excited to share that we have been featured prominently on the B2B ratings and reviews platform, Clutch. While we have received many honors, we have recently been hailed by Clutch as one of the leading web designers in Seattle and one of the leading digital marketing agencies in Seattle for 2018!
Clutch is a business-to-business services consultancy that helps businesses buy and hire smarter. Using in-depth market research, including marketing presence, quality of work, and client base, Clutch provides rankings for top-performing firms in many markets across the globe. Not only are we proud to be featured as a leader on Clutch, but our high ability to deliver has also garnered attention as we have earned a profile on the new visual portfolio site, Visual Objects.
Thank You for helping us get the Top Web Designers USA award
Thank you to all of our amazing clients. You are the sole focus of our tireless efforts, and the support that you provide, in turn, is what keeps us going, day in and day out. We are proud of our work so far, but we know that our best work has yet to come as we continue being the Top Web Designers USA.
Washington-based Visualwebz LLC is the go-to source for any online marketing, local web design, and support. Whether you're a client, a partner, or a business leader, contact Visualwebz at (425)-336-0069.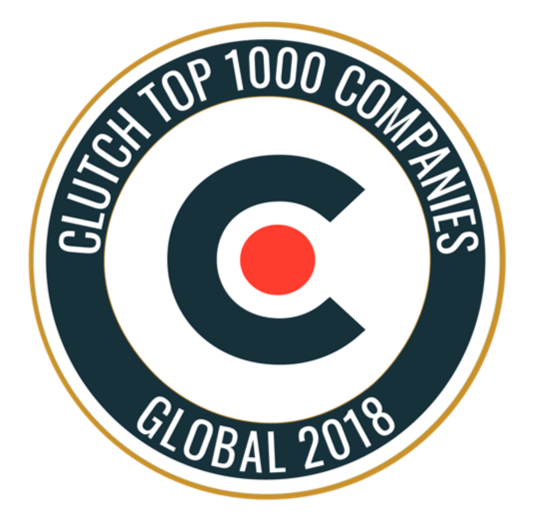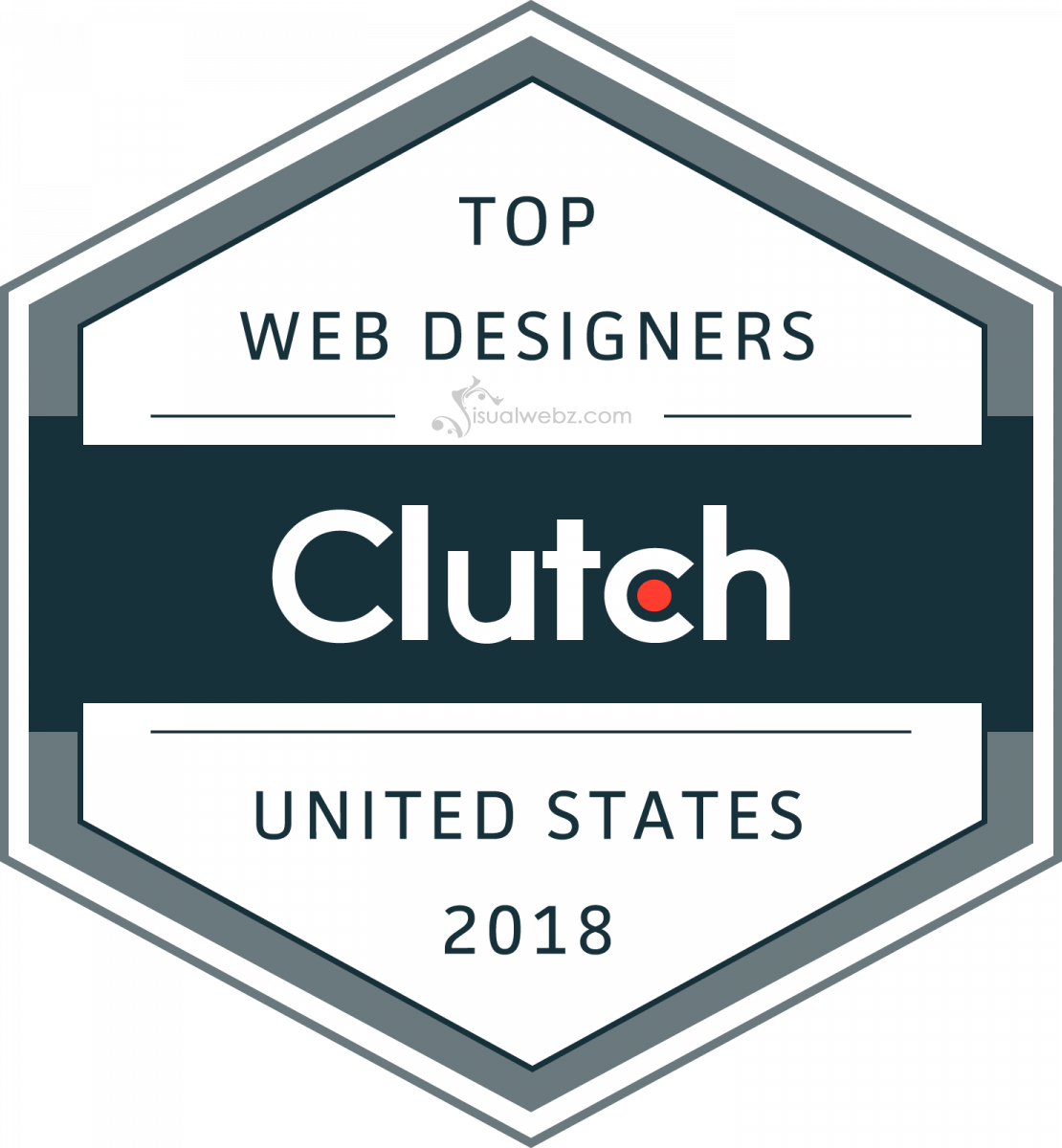 The Top Web Designers USA
What's more, Clutch's sister site, the Manifest, compiles lists of companies and honored Visualwebz as well. The website also named Visualwebz one of the leading digital marketing companies in Seattle! We would like to thank our clients for their continued pursuit of greatness in our partnerships, as well as their candid and congratulatory commentary to Clutch.
Since 2008, as a web design and internet marketing company, our team has an astutely conjoined front end and back end design so that they are done all in one place. Our incredible record of producing hundreds of beautiful websites transcends the typical company: our clients know the difference. Thank you to everyone who has reviewed us on Clutch and helped us earn this prestigious award!
Washington based, Visualwebz LLC is the go-to source for any online marketing, web design, and support. Whether you're a client, a partner, or a business-leader contact Visualwebz at (425)-336-0069.
Why Visualwebz has been recognized as the Top Web Designers USA
Read what our clients are saying…
Kristin Auerbach, the COO of Auerbach Investments, praised the Visualwebz standard of work ethic. She commented, "Their responsiveness is really important to us. They have other clients and projects but we always felt like we were their only client. Their expertise is phenomenal and they were very good at explaining things, especially when we had questions or wanted to add a new component."
Ken Whelan, owner of Kids Parties New York, explained a typical experience with Visualwebz. He told Clutch, "Rav redesigned the homepage of our website to make it easier to find on search engines. I simply told their team what we thought needed to be changed, and they improved the site, submitting ideas we never thought of."

Why Visualwebz has been recognized as the Top Web Designers USA
Since 2008, Visualwebz has been providing top-notch web design and SEO services, both locally and around Seattle, WA, and globally. Our award as the top web designers, USA has also been coupled with top global SEO company by Clutch.
We know that technology is a constantly changing field. Hence we continue to refine our approaches and learn new web design techniques and trends. That being said, we have web design down to a science. In fact, we know that it's not just about the functionality of a website but also the presentation. Hence, aligning colors, organization, layout among many techniques, we place great emphasis on. After all, our work experience with a wide range of industries has only prepared us to handle most projects.
Besides providing Web Design, SEO, website ranking, and digital marketing to small businesses. We also assist with fixing websites and website maintenance such as WordPress. Contact us at info@visualwebz.com or call us at (425)-336-0069.
More details on Web Design
If you're looking for website design, website development, a new website or wanting to revamp to an existing small business website, then you've come to the right place. Notably, at Visualwebz we totally understand business owners and the website benefits your business needs. In addition, we understand that being a website owner you will want to see immediate results. Furthermore, we can help your website reach an international, national or local customer base. Besides, we know how to get your customers to you. After all, small business websites and SEO have been our specialty since 2008!
Our website developers specialize in delivering the best websites and nothing more. More significantly, our qualifications and experience allow us to deliver clear and concise solutions. As a matter of fact, we will keep you in the loop during the whole web development process. Immediately after the launch of your website, we will work with you in improving your online presence. For example, our SEO specialists will help drive traffic to your website. With this in mind. Visualwebz LLC is the ideal firm to hire for your next project. In fact, we will also take care of your web security – remember you will need to secure your website from hackers. Similarly, other website design services offered include website maintenance, support, and website testing.
Additional resources that may be of interest include: Web Trends | Computer Science | Interested in chatting to us regarding any SEO or web design? Or just have questions regarding our expertise or web design costs? Then call us at 425.336.0069 – Contact us today. You may also want to check our reviews, and conclude why our customers like us!
Top Web Designers USA
Established in 2008