Seattle Digital Marketing Agencies
Seattle Digital Marketing Agencies and Visualwebz Ranked a Leading Designer on Clutch and ranked as a Top Global SEO Company!
"Their expertise is phenomenal and they were very good at explaining things."
Seattle Digital Marketing Agencies at their Best
Seattle Digital Marketing Agencies all serve customers to the best of their abilities. But Visualwebz stands out from the crowd as it's been recognized as a Leading Designer on Clutch. In fact, Visualwebz has been delivering effective digital marketing solutions to a range of Seattle businesses since 2008. Our web design technology and digital marketing methods include effective solutions. In fact, our strategies go hand in hand to deliver websites that rank higher than their competitions. Thus, generating more traffic and revenue.
Processes Seattle Digital Marketing Agencies Use
When it comes to crafting a digital presence that works for you, the focus is everything. Trim the unnecessary frills, cut out anything that isn't you, and your audience will thank you for it. The focus is on what we preach to our clients, and it is what we practice while serving them. If something does not help us deliver for our clients, we change the strategies to ensure results are generated. That focus enables us to provide top-quality marketing and design solutions for our clients; solutions that cannot be imitated, and that will not be recycled.
Hailed as Top one of the TOP Seattle Digital Marketing Agencies
In our efforts to provide our clients with unparalleled services, we have taken a step to expand our reach and increase our own robust digital presence. We are excited to share that we have been featured prominently on the B2B ratings and reviews platform, Clutch.co. While we have received many honors, most recently, we have been hailed by Clutch as one of the leading web designers in Seattle and one of the leading digital marketing agencies in Seattle for 2018!
Clutch is a business to business services consultancy that helps businesses buy and hire smarter. Using in-depth market research including marketing presence, quality of work, and client base, Clutch provides rankings for top performing firms in a number of markets across the globe. Not only are we proud to be featured as a leader on Clutch, but our high ability to deliver has also garnered attention as we have earned a profile on the new visual portfolio site, Visual Objects.
Our View of Web Design
As an agency, we take a holistic view of web design and digital presence. Rooted in a firm understanding of the interconnection of web design, UX design, and digital marketing. We leverage the connection between design and marketing to build gorgeous websites that give our clients a robust online presence. We approach each project with a total understanding of our client's needs, a sense of drive and purpose, and a tenacity that empowers us to be one of Seattle's leading web design companies and SEO companies, according to Clutch and their sister site, The Manifest.
Services Seattle Digital Marketing Agencies tend to offer include:
Thank You for acknowledging Visualwebz as one of the Prominent Seattle Digital Marketing Agencies
Thank you to all of our amazing clients. You are the sole focus of our tireless efforts, and the support that you provide in turn is what keeps us going, day in and day out. We are proud of the work we have done so far, but we know that our best work has yet to come.

Learn more about our Web Design & Online Marketing services
Partner with Seattle Digital Marketing Agencies
In order to rise above your competition, you need a strong partner that builds great websites, links content, analyzes your market, has a deep understanding of SEO, content marketing and is always able to adapt and change its web design & online marketing strategies. Also, one that knows the Bellevue, WA area.
Call us at (425)-336-0069 or email info@visualwebz.com
Why Visualwebz LLC as Top Seattle Digital Marketing Agencies
We're committed to the success of your company's web presence and help your business flourish within the ever-changing online environment. We understand you have the option to choose whichever web design company in the Bellevue east side area you wish but would love you to become a part of our family. We will never leave you feeling your thoughts and ideas were not used or given consideration. In fact, we will work with you until your product is exactly how you envisage it. Visuawebz has over a decade of web design and digital marketing experience, were professional, friendly and ready to assist with all your needs.
We know that all Seattle Digital Marketing Agencies make promises. But ask you to check our reviews and then decide why we don't just make a promise but deliver. Besides being a local web design agency, and with over 10 years of experience our customer service is stellar!
What can Visualwebz do for your business?
Besides boasting that we are one of the top Seattle Digital Marketing Agencies. Our main focus is to help you expand your business by giving it exposer through the internet, help you track your progress, and save money. Saving money is a key factor because all of the money your saving on marketing can go into other areas of your business. Maybe your employees? Especially with the recent increase in the minimum wages!
Another way we get your business prominently placed online is by building your reputation among your customer. The way this works is that an order comes in and if you are able to deliver that product on time. The customer takes notice of that and after a couple more transactions they become loyal customers of you. This is where the expanding part happens, those customers who have become loyal over a few transactions will spread the word around on your great product or services. So social media and similar digital marketing platforms are a great way to implement effective Bellevue digital marketing strategies.
The third thing we do for you is making sure you can track the growth of your business. We do this because you never know if your marketing is getting anywhere until you see direct results. With Digital marketing Bellevue our marketing analysis will paint a clear picture of what strategies need to be adopted for success.
The final thing that we do is to expand your business through broadcasting and targeting your ads.
Why Seattle Digital Marketing Agencies are important?
Hiring the best Seattle Digital Marketing Agencies will get your business off to a good start. We help in improving your businesses, and to back up what we say, check our SEO case studies. Take advantage of the biggest market possible which is the internet. You may think that your business is doing fine, but there is the likelihood of it going belly up, especially if your competitors get ahead of the game!
Come to us and you will realize why we are one of the top Seattle Digital Marketing Agencies. In fact, our result-based solutions and effective online marketing strategies will get your online presence noticed.Let Visualwebz be your partner and digital marketing agency.
Local Seattle Digital Marketing Agencies
Visualwebz LLC recognized as one of the TOP Seattle Digital Marketing Agencies
Recognized as one of the TOP Seattle Digital Marketing Agencies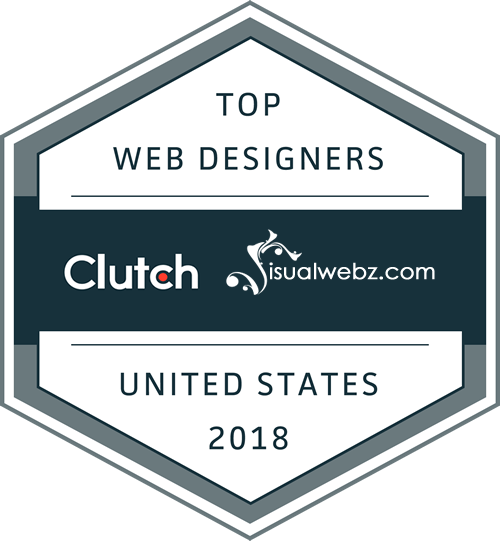 More details on Web Design
Local Seattle SEO & Digital Marketing
If you're looking for website design, website development, a new website or wanting to revamp to an existing small business website, then you've come to the right place. Notably, at Visualwebz we totally understand business owners and the website benefits your business needs. In addition, we understand that being a website owner you will want to see immediate results. Furthermore, we can help your website reach an international, national or local customer base. Besides, we know how to get your customers to you. After all, small business websites and SEO have been our specialty since 2008!
Our website developers specialize in delivering the best websites and nothing more. More significantly, our qualifications and experience allow us to deliver clear and concise solutions. As a matter of fact, we will keep you in the loop during the whole web development process. Immediately after the launch of your website, we will work with you in improving your online presence. For example, our SEO specialists will help drive traffic to your website. With this in mind. Visualwebz LLC is the ideal firm to hire for your next project. In fact, we will also take care of your web security – remember you will need to secure your website from hackers. Similarly, other website design services offered include website maintenance, support, and website testing.
Additional resources that may be of interest include: Web Trends 2017 | Computer Science | Interested in chatting to us regarding any SEO or web design? Or just have questions regarding our expertise or web design costs? Then call us at 425.336.0069 – Contact us today. You may also want to check our reviews, and conclude why our customers like us!