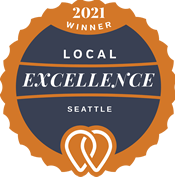 Website Designers & Online Marketers that help get more customers…
Experienced Seattle Website Designers & Online Marketers.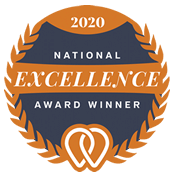 Website Designers & Online Marketers that help get more customers…
Experienced Seattle Website Designers & Online Marketers.
Professionals in Web Design, Website Development, SEO, and Online Marketing.
If your business needs a new website or already has one and you're looking to increase customer traffic? We at Visualwebz can help. Now you may be asking yourself,  why this web design company? Especially when there are so many other web design agencies to hire. With over a decade of web development and online marketing experience, it's simple. We know what to do when delivering websites that drive leads, conversions, and sales to your business. Our experienced team of web designers and digital experts is ready to build a professional and custom website tailored to your business. Still not sure? Then we ask you to check what our customers are saying about our web services.
"A Web Design company with talent, responsiveness, professionalism, and CARING!"
"I cannot say enough about my experience with Visualwebz. I got so many calls when I searched for SEO. But, my choice for doing business was easy after talking with this web design company."
Having a website that stands out is imperative for a business's success. Like you, we know this and exactly why our web design services focus on your success and develop a website with a gateway to website traffic, innovation, and user experience.
New Web Design
We build custom websites that meet individual business needs. Our web solutions and end products are developed with a purpose and goal, which is more business for our clients!
Website Redesign
If your business has an outdated website and does not meet the current market or customer needs? We will explore, re-design, and develop a functional and attractive website with a "WOW" factor.
Online Marketing / SEO
Do you have a website with little or no traffic and missing online visibility? Our digital marketing and SEM will assist in getting your website placed higher on search results. We generate more sales!
VisualWebz is named as a leading web design & online marketing agency!
Our agency focuses on customer relationships and success-based solutions. We understand competition and create individualized strategies for each customer.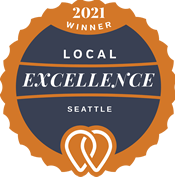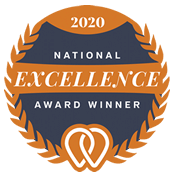 AWARD-WINNING WEB DESIGN & MARKETING AGENCY
---
Web design & Online Marketing that help businesses grow and stay ahead of the competition.
Founded in 2008
Our web design and online marketing agency's function is to provide solutions that help businesses grow and generate revenue. Over the years, we have continued to expand and successfully serve many industries. Our web design services continue to serve businesses locally and globally, from the northwest to NY, California, Netherlands, and the United Kingdom. Our state-of-the-art web designing practices and best SEO marketing strategies only help small businesses thrive and compete online.
Expertise
Our customers know our expertise is second to none when it comes to web design, user interface design, graphic design, front end coding, backend programming, e-commerce integration, website maintenance, content marketing, search engine optimization,  search engine marketing, online advertising (PPC), and social media marketing. We have you covered in all areas of online services!
Recognition
A web design agency recognized as one of Seattle's top digital marketing agencies and one of Seattle's top three best-rated agencies. Our web design agency holds many awards, from excellent web design to SEO services. Our growth has only allowed our local web design agency to offer affordable web design and online marketing services to small businesses. In turn, it has given us the platform to further cultivate and expand with effective web solutions.
Reviews
We know that reviews matter, and one reason why we continue to rack up great customer reviews. One of the many reasons our best SEO services continue to be recognized and praised. From "delivered the perfect website" through to "understanding and quality." We ask you to read our reviews and then decide why our web design and online marketing services are highly rated and why they can be the best fit for any business looking to expand.
Our Web Design & SEO Agency is American-based and dedicated to helping local businesses create dependable and attractive websites.
Dedicated, Dependable Web Design & Online Marketing.
A Seattle web design agency that dedicates to building dependable and attractive websites. Websites that we design are both functional and serve customers from a user interface standpoint. Our integrated online marketing strategies and SEO consultant services allow our customers to stay ahead of their competition. Whether it's a KISS Web Design coupled with minimalist design or a large and complex website, we continually build a web presence that attracts customers.
It's not just about promising, but more the fact of delivering results. We will work with you and provide your goals by utilizing our experience and strategies. Let's connect today. You'd be surprised by the affordability and what we have to offer.
Solid Reputation backed by credible reviews!
For any business, online exposure will be the most important asset for growth and customer service. How hundreds of customers trust our professional website design services should be one primary reason you contact us.
Our web design and marketing services all boast excellent reviews, and the reason behind this is that we care about our customers. We ensure that your goals are met with precision and effective online strategies. Finally, our honesty, coupled with positive results, is why our customers continue to do business with us.
Overview of Web Design
Our web development processes follow a clear path when it comes to delivering high-quality business websites. Besides helping professionals and businesses with various web design tips, we also help attract traffic to their websites with effective online marketing strategies built for your business goals. Also, we are consistently ready to adapt to our customer needs and continually have the flexibility to deliver. After all, it's not just about holding the initial meetings with customers, but instead communicating and always keeping you in the loop. Right until the website is complete, and after that, we continue to oversee and assist with website marketing.
A strong partner can help your business website rise above your competition. An excellent website, a clear understanding of demographics and markets, a deep understanding of SEO can only help your digital marketing.  
Gaining a quality search ranking requires state-of-the-art SEO tools and expertise. Above all, our agency will provide a customized strategy aimed at your individual business goals. If you've had a web design or SEO quote that's too good to be true, say no. After all, ask yourself again, why is it so low? Our prices are not too high nor low. We have competitively devised our pricing structure for small businesses. Our SEO strategies include the latest strategies and not cookie-cutter cheaper options other agencies offer. 
A Trusted Seattle Agency.
Seattle Web Design, SEO & Online Marketing Agency.
Healthcare | Industrial | Education | Professionals | Non-Profits | Small Businesses
Call: 425-336-0069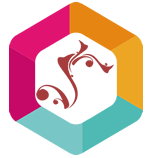 Our Core Mission
Our goal as a Web Development agency is not just to just build functional websites, but to understand your business, and build an online presence that drives traffic to your business. We are able to achieve this via our effective SEO and digital marketing strategies.
Connect with one of our experts and let our leading Seattle SEO agency help your business grow. 
More about our Seattle Web Design & Search Engine Optimization Services
As local Seattle web design freelancers and Seattle website SEO services, we help businesses gain a solid online presence and drive quality traffic. For over a decade, we have built many custom websites. Also, through online marketing, we help professionals and businesses based all over. From San Juan Islands, NY, or London, we serve all! We are one of the few local Seattle web design and Seattle SEO companies that deliver top-notch websites to all types of businesses.
Seattle's WordPress Web Designer and Developer
Also, as Seattle's WordPress specialists, our SEO Marketing credentials always deliver quality results. For example, our online marketing and SEO services serve a broad spectrum of businesses situated in Algona, Kent, Renton, Bellingham, Bellevue, Eastside Bellevue, WA,  Redmond, Monroe, Everett, WA, Kent, WA, Issaquah, Newcastle, Olympia, WA, Tacoma, Federal Way, Kent, Kirkland, Puyallup, Lakewood, WA, Seattle, Olympia, Lynnwood, WA, Monroe, Maple Valley, Kirkland, Bellingham, WA, Vancouver, WA and Factoria Bellevue, WA.
Our results speak for themselves. Whether it's a custom home construction website for a business in Everett, WA, a WordPress website for a Bellevue organization, a Seattle restaurant, a custom web design for a Tacoma business, or help with online marketing in NY. We provide solid outcomes and one key reason why our clients continue to do business with us. Our Seattle SEO Expert will ensure that your website competes online. The Seattle online marketing team has a wealth of results, experience, and a portfolio of local Seattle clients. We will take care of your online marketing needs, be it locally or nationally.
Online Marketing can be a leap for many small businesses, but our services help websites to succeed. We will smash your competition and get your business to be number one.
Not just a Seattle Website Designer but Seattle, Washington SEO Agency
Our e-Commerce Developers can deliver state-of-the-art websites, from subscription shopping cart websites to websites with thousands of products. Also, we're not just Seattle web developers or a Seattle Web Design firm with each Seattle website developer taking the time to deliver the right solutions, but we're an agency that cares about its customers. Each of our Seattle web developers and online marketer takes on a project where the outcome is professionalism, quality, and results.
Our best web design caters to a wide range of industries, from nonprofits to attorneys, dentists, and walk-in clinics.
As a reputable and well-established web design agency, our website development services have successfully launched 100's websites and continue to maintain small business websites in Seattle, Tacoma, Olympia, Bellevue, and surrounding areas. Our experience spans as far back as when the web design history started; connect with us today.
Our website designers offer effective website development, web design, and online marketing services to small businesses, but not limited to Accountants, Investment firms, Financial Consultant, Attorney's, Law firms, Legal Practice, Political Party, Real Estate, Hairdressers, Hair Stylists, Financial businesses such as CPA,  Tax professionals, Tax Preparation, Investment Consultant, Investors, Law Offices, Churches, Chiropractor, Dental Offices, Psychologists, Psychiatrist, Medical Clinics,  Dentists, Dental, Dental Clinical Surgeries, Plastic Surgery,  Multiple dentists offices, dental practices, Medical centers, Doctors and medical websites, Veterinaries,  hair salons, spa's, Auto/Car repair / Car repair, Mechanics, and Garages.
Also, nonprofit web design packages are the perfect solution for any nonprofit looking for affordable and cost-effective website service. For example, churches and religious centers may be starting. Other areas included are Web Design Schools,  Schools, pre-schools, senior elderly care, and Senior Living website services.
Yes, the list of who we provide services is growing
Be it a Government website, website design for a restaurant, restaurant SEO, furniture and consignment businesses, warehouse, warehouse depot, or SEO marketing for a new restaurant, our website costs are affordable, and we get the job done! Other small businesses we assist include Montessori Childcare.
Our custom solutions provide the ultimate return on investment for attorneys, law firm marketing, dentists, and other small businesses alike. Imagine as an attorney when you have the best law website? Or a dental website that ranks high? The results are an expansion for your business as well as a clear-cut plan to move forward. Contact us and utilize the best web technologies to get your business to generate more revenue and traffic to your website.
Contact a professional at our Washington web design agency
Industries and Professionals our Website Designers Help
We provide online marketing, SEO, and website design services to professionals, law firms, dental practices, doctors, nonprofits, manufacturing, schools, daycares, and small business startups. For example, our SEO Attorney services allow law practices and attorneys to be prominently placed higher during google searches. Other services include dental businesses where we maintain Bothell dentists. Also, our dropshipping website services allow small businesses to start with little or no funds! We also help nonprofits like Village Family Project based in Seattle, WA.
Hiring a professional website designer with over a decade of experience is one example of why you should contact us. Maybe you're looking to change your job and move into website development? If so, we've put together a great blog on how to get started. Click here to read more about Web Development Careers.
Seattle Website Designer & Seattle SEO Agency has helped Many…
We've developed and deployed hundreds of responsive websites since 2008 and provided outstanding value-added web services. As a result of our experience, we are confident in delivering quality web design services and promise that you will be delighted to have worked with us. Our web design firm provides solutions to a range of small businesses with affordability and functionality in mind. An attorney, dentist seeking dental marketing, or elderly care home needs a new website and SEO. We will deliver.
In summary, they have provided excellent reviews on our online marketing and web design services! We have stellar reviews from our customers, so do read them. After all, it's businesses like these that tell you more about us.
Solving technical issues affecting the operation of websites as well as correcting technical errors. For example, the removal of toxic links and helping recover failed WordPress websites.
Reducing response time, the speed of page loads, optimizing texts, images,  and the addition of unique content.
Raising brand awareness, increasing link mass, internal linking, and promoting website reviews.
On-Page as well as off-page online marketing, such as SEO and social media.
Developing and designing websites ground up.
We know that any website can grow to a prominent position on search queries with the right approach! Also, we know that this will result in outcomes that collect the most considerable possible amount of targeted traffic to any website.
Our website developer will get your businesses To THRIVE!
As a powerhouse in web design and SEO, we also offer top-notch digital marketing too. Hiring the right web design agency can break or help your business. Yes, plowing thousands of dollars into a project without reaping the rewards could affect your small business's cash flow. Hence, hiring a website designer or website builder backed by experience and certifications provides credibility. Though an affordable and cheap website solution may sound too good to be true, and no doubt will be. Hence, hiring a reputable agency will give you results and ROI.
Our small business web design solutions are the perfect option for startups and established companies. We specialize in various CMS (Content Management Systems) like WordPress (WP) and Joomla, Not to mention other website development areas, including front end and back end website development. Also, e-commerce platforms, website security, PHP, ASP, SQL, HTML 5, CSS 3, JavaScript, Python, Animation, web design graphics, and website redesign. Equally important are our other services, such as social media services, content writing/blogging, and SEO. All our websites follow responsive web development standards. Thus your website will display and function correctly on all web browsers.
Experienced Website Designer & Seattle WordPress Designer
Moreover, we're experienced with most web technologies and operate as a full stack development agency. Ultimately we promise that you will be satisfied with your web page/website. Be it a simple WordPress or complex e-commerce product. You will recognize our expertise. We will continue to support your website after completion. The support includes SEO, web marketing, PPC, digital content, social media, first-page ranking, and position maintenance.
Check some of our work under the case studies menu tab. For example, we have displayed our WordPress development and e-commerce work here.
Website Design Process explained by a Web Designer.
Even though you may be new to this process, we will help you draft your website through the website design, development, and deployment phases. We will even explain small business website costs and website services. Wait! We are not done yet. We will then provide you with the knowledge needed to continue working on your website. To expand and make your business successful. Are you looking for a custom and quick website design quote? Then contact us today for a free consultation at (425)-336-0069. Maybe you are just looking to see what the website costs would be?
Cities where our Website Designer & SEO services are available:
In particular, our website design and SEO services reach far beyond the Northwest (Puget Sound, King, Pierce, and Snohomish counties). Local Seattle SEO and online marketing are an excellent choice for small to medium-sized businesses based in Seattle. Our web and SEO services are available in many website areas. For example, our Seattle website design company has helped Issaquah,  Ballard, Covington, WA,  Des Moines, Burien, Federal Way, Marysville, and Fife, WA.
Other cities we serve include Fremont, Issaquah, Kent, Maple Valley, WA, Millcreek, Maple Valley, WA, Northgate, WA, Redmond, Seatac, WA, Seatac, Des Moines, WA, Woodinville, and Yakima. Our Seattle web developers currently maintain websites for small businesses in and around Ballard, Belltown, Des Moines, WA,  Lacey, West Seattle, Bellevue, WA, Issaquah, WA, Mercer Island, and Kirkland, WA.  We also reach as far as Portland, Oregon, California, and Manhattan, New York.
A local and global web design company
If you are looking for a Seattle web designer, small business search engine optimization, online marketer, or website developer near you, you've come to the right place! We provide web services to small businesses. Whether it's Seattle SEO services for a Seattle business or other cities? Such as Auburn, Bellingham, WA, Des Moines, Bellevue, Burien, Federal Way, Fife, WA, Issaquah, Covington, Mill Creek, Renton, White Center, Tacoma, WA, Des Moines, or Seatac? We will deliver! Our web-related services are available even in Canada, Calgary, Toronto, Surrey, BC, Europe, UK, and Glyn Ebwy, Wales? We can help your business grow online. Our web design services span as far out as in the United Kingdom: London, Birmingham, West Brom, Leeds, Brighton, and other cities.
Online marketing services are available to local small businesses in Seattle and surrounding areas like Bellevue, Fife, Issaquah, and Redmond, WA. Besides, Visualwebz has worked with numerous companies out of Washington state. For example, PGTAA, based in California, and Global Village Children, based in Europe.
Innovative Web Page Designs by a Creative Website Designer
During the early days when web design and SEO consultants were in their infancy, websites were relatively easy to make and rank. But over time, search engines have morphed to become more "intelligent." And not only this, smart homes and the web will be a big part of this whole system. Hence, we keep up with new trends such as complex website designs and online marketing, so if you are a company starting up, we would be happy to help. After all, we're well informed about innovative web page designs as well as search engine optimization. Also, we know that there is an ever-growing necessity for planning and growth in any business; hence we devise the best possible cutting-edge strategies for all our clients.
While maintaining and developing your website, we also offer many other services. These include but are not limited to Organic SEO, Digital Marketing, Content Writing & Management, Internet Presence Optimization, AdWords Management, Social Media, protecting your website, phishing, and monitoring page one ranking.
Whether you're in Phoenix, NY, Florida, or a business in Portland looking for a new website and SEO, even an established service in Bellingham looking to expand via online marketing, or a brick and mortar shop in New York, we can help!