Everett Web Design
Everett Web Design and Online Marketing since 2008.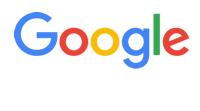 "Their expertise is phenomenal and they were very good at explaining things."
Everett Web Design & SEO Services
Everett Web Design is what we do best! Are you a business owner located in Everett Washington? If so, do you not have a website? If you answered yes to both of these questions, you could use our help. Here at Visualwebz LLC, we specialize in creating websites. Ones that are professional and presentable. We cater to those businesses located in Everett Washington and have done so for a long time. If you are a business owner take the time to consider our Everett Web Design services and let us help your business be all it can be.
Do You Know…
Did you know that most registered businesses in Everett do not have a registered website associated with them? This is because most small businesses do not have enough revenue to warrant a website. Or so they think. There is no reason why a modern business should not have a website. if you do not have a website you are losing out on a critical advertisement. Not only that, but you are also losing out on your reputation. Hence, without a website, you are placing your business in harm's way. In more ways than one.
Now you may be thinking that a website may be a good thing for your business? Whether you are or not, we can tell you how we can help your online exposure and drive traffic to your website and business. Contact us, if you're located in the Everett area and are in need of Web Design services of website SEO. You'd be delighted when you outsource website work to our agency.
Also, did you know that medical, construction, finance, sales and services make up 60% of the businesses in Everett Washington? If you're in these industries you may be happy to know that our web design services specialize in these fields. In fact, we are able to customize the viewing experience to suit your customers through effective user interface design. Whether you provide a service to the community, or if you are a dental practice? We will provide your business the online success it needs to survive its competition. In fact, our SEO services help increase website traffic!
More importantly, nobody wants to put their business in the hands of amateurs. Hence, where we come in. We know that your business is important to you and utilize the latest strategies and web technologies to get your business to the next level. Also, we take every website and treat it as if it is our own.
Why Visualwebz?
Visualwebz is a front-end, as well as a back-end website development agency. Ultimately, we operate as a full stack development agency.  In short, we do everything from start to finish, including web marketing. At the same time, we have a wealth of experience in fostering small to medium-sized businesses and professionals. In case your wondering, we have developed and taken care of hundreds of websites. After all, we have been operating since 2008!  and cater to startups as well as established businesses.
So if you're in the market looking for web developers and looking for a new website then consider Visualwebz as your website design agency. We can guarantee you'd be satisfied with our services! In fact, our value-added services are one of the best.
Professional Everett Web Design Services
Web Technologies & Services:
Industries we serve:
Medical
Legal
Financial
Non-Profit
Construction and Real Estate
Small Business Startups
Retail – E-commerce
At any rate, contact us and let us take control of your project. Everett Web Design – Visualwebz – The web agency with a goal in mind.
Delivering the Web Design & SEO Services
Local Web Design Services
If you're looking for web design, website development, a new website or just need to revamp an existing small business website, then you've come to the right place. Notably, at Visualwebz LLC we understand business owners and the website benefits your business needs. In addition, we understand that being a website owner you will want to see immediate results. Furthermore, we can help your website reach an international, national or local customer base. Besides, we know how to get your customers to you. After all, small business websites and SEO have been our specialty since 2008!
We Deliver the Best Web Services
Our website developers specialize in delivering the best websites and nothing more. More significantly, our qualifications and experience allow us to deliver clear and concise solutions. Whether it's a simple website or one that's complex, or one that is built on PHP or ASP, we will always keep you in the loop during the whole web development process.
Immediately after the launch of your website, we will work with you in improving your online presence. For example, our SEO specialists will help drive traffic to your website. With this in mind. Visualwebz LLC is the ideal firm to hire for your next project. In fact, we will also take care of your web security - remember you will need to secure your website from hackers. Similarly, other website design services offered include website maintenance, support, and website testing.
Interested in chatting to us regarding SEO or web design? Or just have questions regarding our expertise or web design costs? Then Contact us today at 425.336.0069. You may also want to check our reviews, and learn why our customers like us! After all, our 5-star reviews clearly tell prospective customers why we stand out when it comes to service, punctuality, quality, and affordability.
Resources & Links
Our Blog covers a range of services, practices, and trends in the areas of web design and SEO.
Marketing & SEO
Web Design & Website Development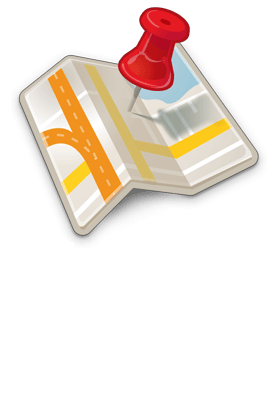 Website Development Solutions for Everett, WA Businesses
Everett Web Design at your doorstep
Everett Web Design
Professional Web Design & Online Marketing since 2008