New Website
We create individualized custom website designs that allow businesses to expand. In fact, our carefully crafted websites are developed with a purpose and goal in mind, More Customers!
Website Maintenance
Suppose your website is outdated and not meeting your customer needs. We will re-design and develop a functional and attractive website with a "wow" effect. It will also be optimized for more traffic!
Online Marketing / SEO
You have a website, but it's not getting traffic or has limited online visibility. Our proven SEO strategies will enable your website to rank higher and generate sales.
We focus on customer relationships and success-based solutions.
Our services include understanding competition and creating individualized strategies for each customer.
VisualWebz LLC Named a Leading Agency for Excellence in Web Services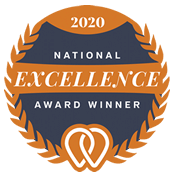 Kent Web Design
Kent Web Design services provide effective web solutions and website SEO. Also, we are the best choice when it comes to choosing a local web agency. Ultimately, we operate as a full-stack development agency.  In short, we do everything from start to finish, including SEO and web marketing.
Our wealth of experience fostering small businesses to medium-sized businesses and professionals is one reason we're still here. After all, we have developed and taken care of hundreds of websites since 2008!  and cater to startups as well as established businesses in the local Kent, WA areas.
If you are unsure about what services you need, you should at least know where your business may be lacking. We help you get the most appropriate web services for success. For example, there is no need to pay for services that will not benefit you or your company. After all, you don't have to know everything about the services you are looking for, but it is good to be informed. Hence, we emphasize that all our customers do research not to be blindsided once you find the right Kent web design company.
Growth & Success
We want your local Kent, WA small business web presence to grow just as much as you want your business to grow. Imagine this you have so much to do in the workplace environment to the point where you do not know when you will come around and update your business website.
Most web design companies will give you many requirements to accommodate their needs regarding building your business webpage.  When working with us, we will create a custom plan to suit your essential requirements.
If you're looking for a new website, SEO services, consider our website design agency. In particular, we guarantee you'd be satisfied with our services! While our value-added services are one of the best, we never undercut quality.
"A Web Design company with talent, responsiveness, professionalism, and CARING!"
Our customers have given us 5-star ratings. Click here to read what they are saying.

Learn more about our Web Design & Online Marketing
Learn more about Kent Web Design by Visualwebz LLC
Small Business Kent Web Design
Remember, we are a professional Kent web design agency and SEO certified. In fact, were qualified to fully build optimize your WordPress website and get the ranking it deserves. So support a local Washington-based business and let us deliver your Kent Web Design services.
Our web design firm has assisted Kent, WA companies in strengthening their online presence for fifteen years. We understand Kent's strength is in its diversity. Our company is based in Seattle, WA, but we have been partnering with Kent, WA, businesses for over a decade. Our firm has supported web design for hundreds of businesses.
We know that Kent is home to a variety of businesses
Manufacturing
Food production
Distribution
Warehousing
Aerospace and Defense
Retail services
Did you know that Kent Valley is the second-largest industrial park on the West Coast and the nation's third-largest distribution and warehousing area? In addition, Kent's proximity to the Ports of Seattle and Tacoma, SeaTac International Airport, and Amtrak railways makes it an ideal location for businesses of all sizes.
Our Web Design team can work with your team to understand how your company's goals and mission. We strive to develop custom web design solutions that go above and beyond the expectations of our clients.
A website is often the first impression customer has of your business. So put your best foot forward with a professional site that can stand up against your competitors. No matter the size, your business deserves a collaborative and informed team of professionals leading the design of your first impression.
Whether your business is headquartered in Kent or Kent is home to your regional hub, we have the local knowledge necessary to provide the web design your business needs. Our design team has managed the web design work for Kent, WA businesses working in construction, real estate, retail, manufacturing, professional services, and the agricultural industries.
The Design Process at Kent Web Design
When working with your company on web design, we go through the process with your future mind.
Our team will meet with you to understand your unique business needs. We get how much work goes into positioning your growing business. Having a website that conveys trust, expertise, and personality will have a powerful impact on the strength of your business. We'll take the time to know your culture and perspective and keep those in mind during the entire process.
Websites are the perfect way to show the world your personality and passion. Our team will work with you to develop content that best represents your company's culture. Whether you're selling handmade goods or filing tax returns, we'll take the time to get to know you and understand how you want to represent your company to your prospective clients.
Our team is experienced in web design for Kent, WA, a blog, or an online shop. Once we get the content and feel down for the site, our expert web developers will implement your site with the integrations you need. For example, we can set up your e-commerce site, not‑for‑profit charity, or personal blog with any ad placement or payment options you require.
We Know that Kent is Growing
The population of Kent, WA, is growing, and median household income has increased by 1.4% in the same time period. This growth provides a perfect destination for businesses located in Kent, WA.
Kent was the only Washington city to make the top 25 and one of only 3 cities in WA that made the top 100 and Bellevue and Seattle.
Sources for stats and to learn more: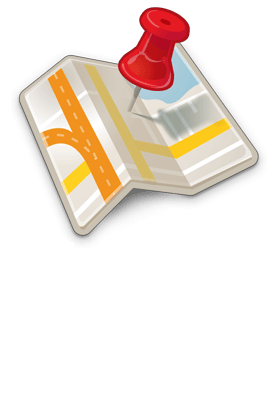 Kent Web Design - Website Designers in Kent, WA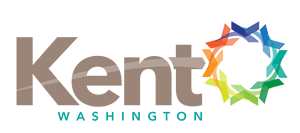 Professional Kent Web Design & Online Marketing
Professional Kent Web Design Services with an Identity.
Effective Organic SEO and Social Media with Results.
Kent Websites delivered with exceptional quality and class.
Affordable Small Business Website Costs
Professional Kent Washington Web Design & SEO
More details on Web Design
Web Design Services
If you're looking for website design, website development, a new website, or want to revamp an existing small business website, then you've come to the right place. Notably, at Visualwebz LLC, we understand business owners, and the website benefits your business needs. In addition, we know that being a website owner. You will want to see immediate results. Furthermore, we can help your website reach an international, national or local customer base. Besides, we know how to get your customers to you. After all, small business websites and SEO have been our specialty since 2008!
Our website developers specialize in delivering the best websites and nothing more. More significantly, our qualifications and experience allow us to provide clear and concise solutions. We will keep you in the loop during the whole web development process. Immediately after the launch of your website, we will work with you to improve your online presence. For example, our SEO specialists will help drive traffic to your website with this in mind. Visualwebz LLC is the ideal firm to hire for your next project. We will also take care of your web security – remember, you will need to secure your website from hackers. Similarly, other website design services offered include website maintenance, support, and website testing.
Interested in chatting to us regarding SEO or web design? Or have questions regarding our expertise or web design costs? Then Contact us today at 425.336.0069. You may also want to check our reviews and wonder why our customers like us! After all, our 5-star reviews tell prospective customers why we stand out regarding service, punctuality, quality, and affordability.
Contact us for all your Kent Web Design services