Small Business Web Design Seattle
Small Business Web Design Seattle since 2008.
Small Business Web Design Seattle (Visualwebz LLC) is a front-end, as well as a back-end website development agency. We operate as a full stack development agency.  In short, we do everything from start to finish, including web marketing. At the same time, we have a wealth of experience in fostering small to medium-sized businesses and professionals. In case your wondering, we have developed and taken care of hundreds of websites. After all, we have been operating since 2008!  and cater to startups as well as established businesses.
So if you're in the market looking for web developers and looking for a new website then consider Visualwebz as your website design agency. We can guarantee you'd be satisfied with our services! In fact, our value-added services are one of the best when it comes to Small Business Web Design Seattle.
Our focus:
"Their expertise is phenomenal and they were very good at explaining things."
Small Business Web Design Seattle
Any web development company can help you. But, there are only a few that can kickstart your business. It does not matter what your small business does. A small business Web Design Seattle firm can create advanced websites but not attract customers. Afterall, having a website alone is not your business goal. In fact, the key goal is to drive traffic to your small business website. Hence, to get you started we've compiled a number of strategies that will help your small business website:
Attracting a customer is very important for any kind of business. Customers are the backbone of a successful business, if we want to have more business we need more customers, attracting more customers need innovative ideas and internet marketing strategies. A successful business is always moving forward and interested in innovation. Marketing strategies will change according to technology development. In fact, long back we used only paper marketing like flyers, directories, newspaper advertisement and business cards. This, in turn, has transitioned into paperless marketing. Moreover, people are in the digital world, the smartphone is the primary channel to get to your customers.
Now, this leads us to target potential customers via such mediums. Hence the term digital marketing and SEO is utilized. For example, monthly updated blogs, social media presence, mobile apps, Email marketing, Phone marketing, Advertisement, adding company information on different online directories, and Customer care.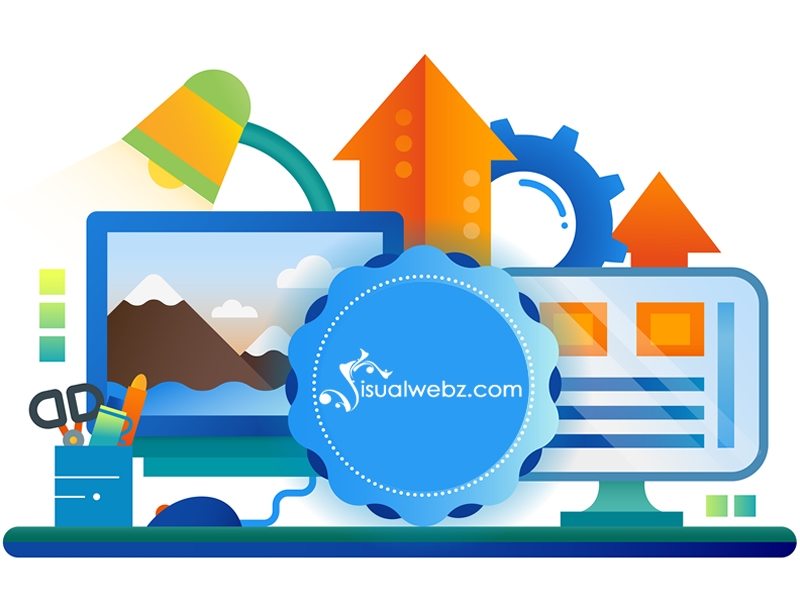 Website
A great defined and functional website will allow customers to get to what they are looking for. In fact, a successful business should have a website with a clear thought out color scheme, attractive images, unique powerful content, and intuitive. Having a website for business is not a new strategy but having a search engine optimized website is the key point of attracting relevant customers. Without SEO it's a house without an address or map, In fact, it's very difficult to find in sear engines like Google. Afterall, this is how potential customers will locate and land on your small business website. A great strategy for any small business to adopt for their website is regular blogging. In addition, unique content coupled with keywords and phrases will help the page ranking. Thus, result in better traffic.
Bill Gates wrote an article titled "Content is King" in 1996. "This technology will liberate publishers to charge small amounts of money, in the hope of attracting wide audiences". In fact, he was predicting the power of content writing and marketing in the digital world like websites, blogs, and online journals. If your small business website has unique and quality content then it will be found by people. In fact, search engines will start pushing the ranking due to its popularity too.
Content development is among the innovative methods of generating business inquiries. Hence, if you want your website or web page to be visible you should add content. In fact, content with relevant phrases and keywords will perform much better than web pages where content has just been "stuffed". Finally, Google after 20 years continues to devise more intelligent search algorithms, hence besides creating the right content it also needs to be updated regularly so that it's relevant.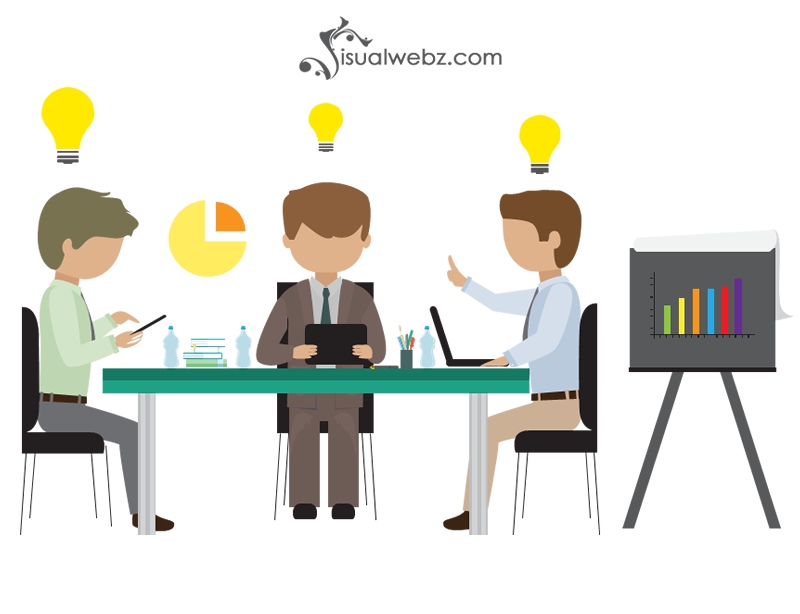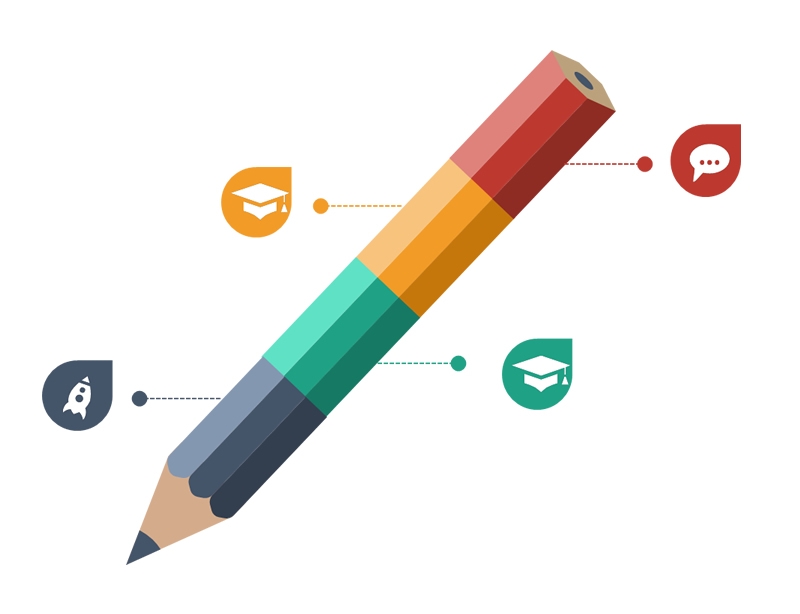 Business blog posts are very important in digital marketing. In fact, these allow you to build content targetted at your existing and potential customers.  So how do you use a blog to get more customers? It's quite simple, write a blog regularly, use attractive images, add a call on action button that will work well for a blog to get more click. Subsequently, invite your readers to comment on your blog. Commenting will allow new content to be generated by your customers. Also, ensure that your website is dynamic and not just sitting there idle.
For example, you could take your service frequently asked questions (FAQs) and turn them into blog posts. When writing blogs, these could be delivered to your subscribed readers. Or you could email them to customers. Another great way is to post on other social media sites such as Facebook, GooglePlus, Linkedin. Ultimately your small business website will become more productive. Thus attract more customers.
Social Media Marketing
Social media platforms are available to connect people and small businesses with customers. For example,  Social media like Facebook, Twitter, and Instagram are key players today. Overall, social media collect and segregate customers according to their usage of sources, then show the advertisement to relevant customers. We encourage business owners can create social media pages and write appropriate posts as well as upload images. Afterall, the key objective is to get your customers involved on your social media page. In fact, a healthy relationship with the audience will establish trust. Also, interact with people in various ways, chat through group pages, fans pages, and even private messages. Any subject that related to your business will bring more result and traffic to your website.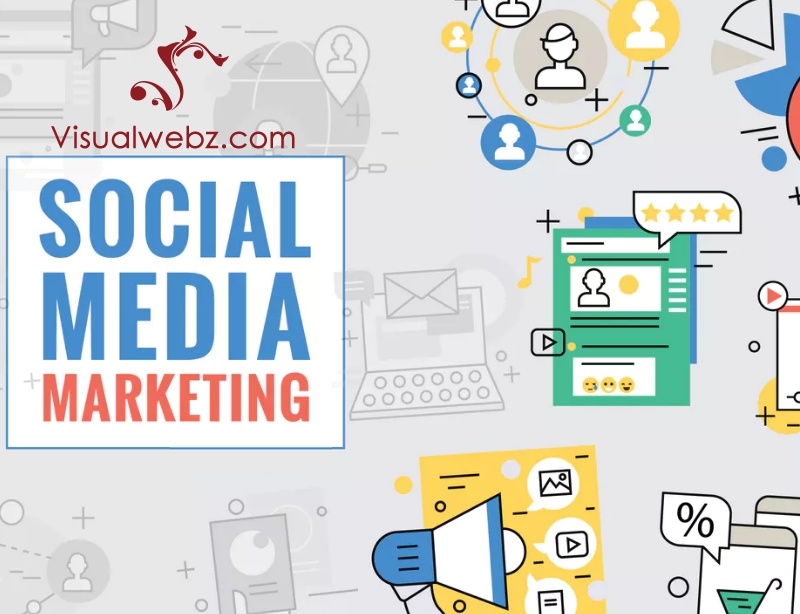 Email Marketing
Email Marketing is a great tool for any small business that has a lot to share. In fact, email marketing should only be used if it will be useful for any small businesses customers. Its pointless bombarding existing customers or potential customers with emails. Afterall, this will most likely result in them just ignoring your emails. Hence, as a small business, you may only want to focus on good quality email marketing with great content. Afterall, the objective is that they open the email, read it and click on the call to action button.
Another very powerful way that you can attract customers to your website is through video marketing. Develop a series of online video tutorials that will help your customers as well as potential ones.  Leverage platforms like YouTube and Vimeo to create useful videos that will help establish you as an authority in your field. Also, link those useful videos to relevant content on your blog or website or use in-video messages to help drive traffic to the right pages on your site. In fact, with the right sales funnels in place, you'll gain new leads and be able to convert those leads into paying customers.
Reviews
Customer feedback is very important in marketing, a successful customer's feedback will bring another customer, but an unhappy customers review will drive away prospective customers. In fact, complaints spread like wildfire on the internet. An unhappy customer will write reviews without anybody's encouragement, but a happy customer may not spend their time to write a good word. Hence, why you have to remind your business customers to write the reviews.Now, what if somebody writes a bad review? The best way to tackle this is to answer them and write your side of the story. A review will work as content marketing, build trust and honesty.
It's always best to post reviews on multiple platforms and not debate between Google vs. Yelp. In fact, the more presence you have on other review websites the higher the chance of customers finding your reviews. In addition place links to credible websites where your small business reviews are.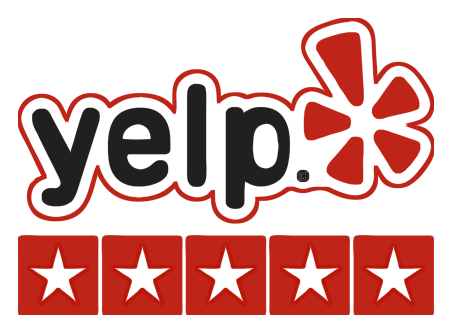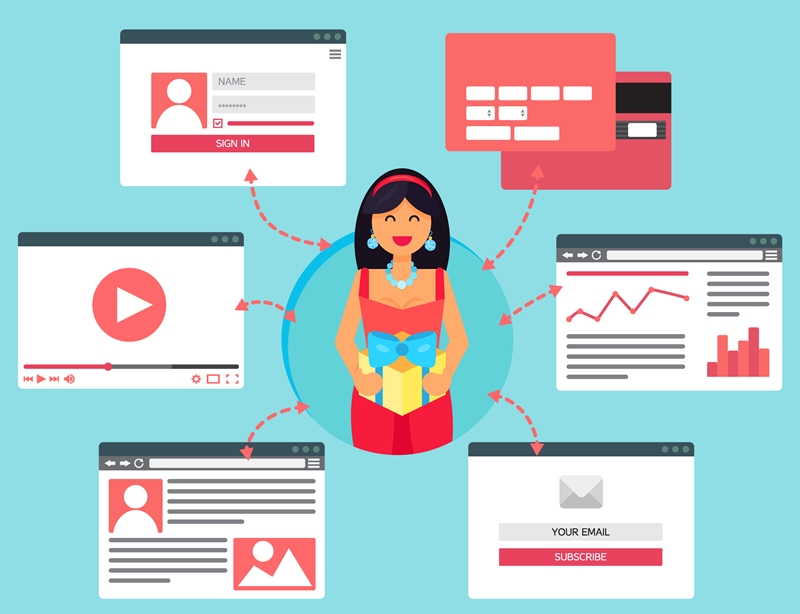 Customer Care
A famous quote from Jeff Bezos the owner of Amazone.com "We see our customers as invited guests to a party, and we are the hosts. It's our job to make the customer experience a little bit better". When we get a new customer we offer a lot of promises that are enticing to them. But, once they become a customer, these promises are short lived. For example, the failure of not answering emails or phone calls. Or never updating them of the progress or addressing product issues.
Update the situation, email them or call them will build your reputation. "Your most unhappy customers are your greatest source of learning"- Bill Gates. Before you go to find a new customer, keeping a happy customer is more important. Understand your customers exact needs and act accordingly. Moreover, before you can find new customers and increase sales, you need to understand who your customer is, what value proposition you offer to customers, and what your competition is currently offering in the market and where there are gaps for a new entrant. Satisfying and providing quality customer care will help your small business retain its reputation.
Digital Marketing
Digital advertising is the best way to attract customers but is a very competitive area of marketing. Google AdWords, Facebook. Because these marketing strategies depend on pay per click. As a small business, you will have to decide the timing, location, device, targeted audience and of course the budget. If this is not done correctly then you will fail and end up in paying a huge amount. In fact, you should concentrate on learning about digital strategies and be aware of the marketable possibilities available through such technologies.
Visualwebz provides effective online marketing, digital marketing, SEO and web design services. Take the stress out of guessing how to get your website and Small business visible. Let us handle it. Call us at (425)-336-0069.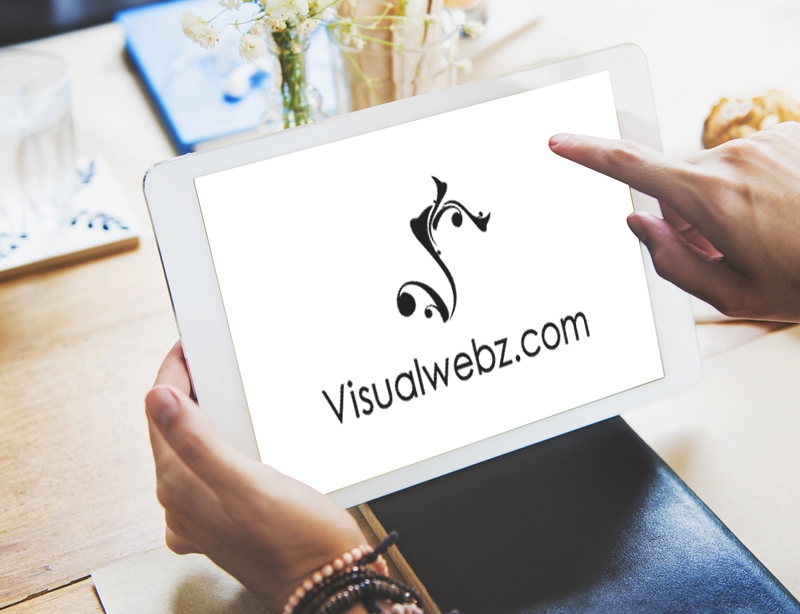 What Small Business Web Design Seattle can do…
We create amazing websites that satisfy every customer needs whilst keep web design costs down. In addition, we will regularly work on your online marketing and SEO. Again, you will need such forms of digital marketing for your small business to succeed.
Will my website be unique?
We ensure that your small business website is unique to your business. In fact, we don't believe in cookie cutter websites. In addition, having a unique website will allow your business to stand out and better perform online. So every website we build will be different. We also customize WordPress themes that fit your business goals.
Hire Visualwebz – Small Business Web Design Seattle
Be it an attorney, accountant, law firm, dentist, elderly care, HOA, or investment firm. We will build your small business website to your expectations. Contact us for information on Seattle small business website packages. Whether you're looking for a website redesign or a new website with WordPress, e-commerce or other online services for your small business. You can rest assured that Small Business Web Design Seattle will deliver quality and functional services. Call us at (425)-336-0069 or email at info@visualwebz.com
Cities where we provide Web Design for small businesses:
We offer the best website design services, web maintenance and web support to small businesses in Seattle, Washington, and all over USA. Yes, our website builder services are available to all businesses at affordable website rates. After all, hiring competent and affordable Seattle web developers, website designers, WordPress Designers, and web builders will get your business the results without breaking your bank account! Whether you're looking for a web agency in Seattle or a website developer elsewhere? We can help. Call us at (425)-336-0069.
Every business deserves a professionally designed website
Our freelance website development services will get your business the professional presence needed! Whether it's an e-commerce website or a simple CMS in WordPress. We always deliver what our customers expect! Our professional web designing and online marketing experience have proven to be inexpensive and effective for small businesses and professionals alike.
In fact, our local web design services are not only available locally in Seattle, Washington, but all over the USA. From custom web designs, SEO and supporting Seattle businesses with our WordPress maintenance allows our agency to offer a diverse group of web services.
Local Areas we serve in Washington
Local cities where we offer web design services include Auburn, WA | Seattle, WA | Covington | Kent | Kent, WA | Federal Way | Tacoma | Olympia |  Issaquah | New Castle| Lakewood | Gig Harbor | Everett | Monroe | Mill Creek | Milton | Puyallup | Redmond | Renton | Tacoma | White Center | Vancouver | Bellingham | Seattle.
If you need a new website or just looking for some website support, reach out to us, and let us help.
Custom Web Design Solutions
How can we not mention custom web design solutions? Many of our clients opt for custom websites, due to the fact that the end result will make the business stand out from its competition. In fact, a custom website built by a professional web designer will not only result in a solid branding but allow customers to differentiate and quickly identify your services and products from your competition. Our custom web design services are available to a diverse range of businesses in many areas, such as Seattle, Renton, Bellevue, Tacoma, NY, California and globally.
Hire the best Web Design Services in Seattle, Washington
With front-end and back-end experience, our customers back us up as the best web design services. In fact, how could you possibly go wrong? In fact, our full-stack web development experience and online marketing will pave the path for your business to succeed. Contact us today at (425)-336-0069. Just a reminder, that our services are available, but not limited to Seattle, Bellevue, WA, Tacoma, Olympia, WA, New York, L.A. and all over!
Web Developers - We're not just a Web Design Agency
Our specialties are not only in web design but also in web development and online marketing. Yes, we are the full-blown agency with a one-stop service. Our web development services are not just limited to the Washington area but all over. From Bellevue, Tacoma and all the way to LA, California, NY, London, Birmingham, UK and Glyn Ebwy, Wales! Our UK web design services assist many businesses in Solihull, Birmingham, West Bromwich, and surrounding areas.
Web Agency with perfect solutions & great reviews
Our small business solutions are the perfect choice for any small to medium size business looking for results. Especially if you're looking to see your small business website grow via effective web design and online marketing. In fact, our Seattle, WA web design company has assisted many businesses in and around the Puget Sound area. But, we did not finish there, we've also helped businesses in Seattle, Issaquah, Bellevue, Tacoma, New York, and California. Let our expertise help your business expand and reach new heights!
A Top Web Design Agency with solid Web Development and Online Marketing credentials.
Online Marketing, SEO services available to small businesses in:
Following is a list of cities we serve and to help small businesses improve their online marketing presence via effective organic Seattle SEO and web solutions.
Our web related services have delivered many solutions to small businesses in and around Seattle. Other local areas where our clients are include: Algona | Auburn | Kent | Bellevue | New Castle | Bellingham | Factoria, Bellevue |  Federal Way | Fife | Kent | Renton | Kirkland | Issaquah | Lakewood |  Lynnwood | Mercer Island | Marysville | Mill Creek | Olympia | Redmond | Seattle | Tacoma | Kennewick | Gig Harbor | Vancouver
Our SEO packages and marketing solutions are affordable and geared towards small businesses. In particular, businesses in and around Seattle, Bellevue, Redmond,  Snohomish, Tacoma, Kent, and Factoria Bellevue, WA continue to be our loyal customers. Our SEO company and web design firm do not just make a promise but, rather carry it out to succeed. Whether you are close to home in Seattle, or elsewhere.
Since the start of SEO, our SEO services and SEO marketers focus on organic SEO for small businesses like restaurants, distributors, professionals, doctors, dentists, and attorneys/call us for a free SEO estimate at (425)-336-0069.
Digital Marketing Services
Our digital marketing services are available in Washington and other states. Locally we assist small businesses in Puyallup,  Gig Harbor, Olympia, Bellevue, Issaquah, Kirkland, Seattle, Vancouver, Tacoma, and surrounding areas.
Internet Marketing Services
Our internet marketing services coupled with web design and SEO will get your small business website to the top of your search engine. We focus on local as well as larger markets. All the way from Seattle, Olympia, Maple Valley, Kirkland, Bellevue, Tacoma and states like Washington, California, and ones further out! We provide quality on-page SEO as well as off-page services. For example, helping to acquire customer reviews.
Organic SEO is the Perfect Solution
Yes, SEO is the best way to get your website visible online. But, you need to hire an agency that knows what they are doing. We at Visualwebz work within guidelines set by search engines. Thus, getting positive results for our customers. Also, our SEO consultant services are not only local in Renton, Kent, Seattle, Ballard, Bellevue or other areas. In fact, our reach is beyond Washington and the USA!
Online Marketing Services
Our online marketing services are not just limited to Seattle, Bellevue, Renton, Tacoma or Bellingham. But we offer services to all businesses nationally and globally. Go ahead and contact one of the top digital marketing agencies near you. You'd only realize that the SEO services that they offer will be extremely costly and outside your budget. In fact, there are many SEO Companies to choose from but we ask you to check our reviews and decide why our customers chose us.
Visualwebz is not just a top Seattle web design agency but also recognized as a top advertising and marketing firm in Washington state.
Website Design - Call (425).336.0069
Small Business Web Design Seattle for local businesses
If your looking for website developers near you, you've come to the right place! We provide web services to the following areas, but not limited to Algona, Auburn, Kent, Seattle,  Bellingham, WA, Des Moines, Bellevue, Issaquah, Burien, Federal Way, Fife, WA, Maple Valley, Mill Creek,  Covington, WA, Des Moines, and Seatac. Des Moines and Seatac are generally neighboring cities to Kent.
Small Business Web Design Seattle offers SEO services nationally
Besides providing SEO and online marketing to local businesses we also provide such services to small businesses in other states. For example, local cities include Federal Way,  Issaquah, Kirkland, Lakewood, WA, Monroe, Olympia, Tacoma and Bellingham, WA.
Let Visualwebz's Small Business Web Design Seattle take care of your small business website. Be it a Law firm wanting a new website, an established dental practice looking for SEO or a school website that needs fixing? We can take care of all your small business online needs. Be it a small business in Seattle, Bellevue or surrounding areas, we will take care of it!
Other states where Small Business Web Design Seattle services are available:
Visualwebz has been offering web design and SEO solutions since 2008. If you're concerned with the website cost your business will incur on such services? Don't be! We work with all types of businesses and budgets. Call us and then decide why were the right choice when it comes to hiring a web design agency.
Call Visualwebz at (425)-336-0069 Your Small Business Web Design Seattle will be the right choice.
Looking for a Seattle Small Business Website Design?
Hiring Small Business Web Design Seattle – Visualwebz is as simple as a calling us at (425)-336-0069 or emailing at  info@visualwebz.com. Your one stop for all your Small Business Web Design Seattle services.  We also, take on existing website problems and fix them!