Worst Websites
Worst Websites are still out there in this huge ocean of online resources. Now, what makes the worst website stand out from an average website?
Worst Websites
Worst Websites are still to be found in this huge ocean of the WWW. Have you spent more than five minutes browsing the World Wide Web and encountered a website that seems like it was built back in the '90s? Maybe you've only seen websites that are complete with stunningly captivating designs as well as awe-inspiring interactive displays. The fact of the matter is there are two sides to every coin, and I'm sure for every awesome website you visited you have come across some that dwell on the opposite side of the spectrum.
In fact, today there is an estimated 1.8 billion websites on the internet. Numbers so vast that the possibility of every one of them being a perfect example of a website is slim to none. Of course businesses and owners have the website choice of either getting a great one or one that just fits the "worst websites" category.
You may be wondering how does one classify a webpage or website as bad or good. Well, let's start with a few of the basics.
Web Design, Current Trends, and Online Marketing Blog Posts:
We have summarized a number of areas small businesses should be aware of when it comes to having an effective online presence.
An SEO expert will always have an understanding of ranking formula and practices. Also, clearly know the type of marketing that best fits any business. For example, to name a few, organic SEO, PPC, and Social Media strategies. Other areas, online marketing include are:
More Blog Posts on Web Design, Online Marketing, SEO and related areas:
Google Panel | Google Adwords | Google Trends | Rich Snippets |  | Internet Companies | HTTPS | | E-Commerce Website Developers | | 20 Years of Google | AI | Google Algorithms | Phishing & Compromising websites | Business Ranking in Seattle |  Smart Homes | Ruby on Rails | Web Design History | Death of Google Plus | 5G | Micro-animations & Micro-interactions | Drop shipping | Check our multi page generator that helps create multiple landing pages.
Yes there are many cheaper options available, but you should know the pros and cons of cheaper website costs. Also, why cheap websites don't always deliver what you expect.
What Makes it the Worst Websites?
Colors
Worst Websites can be noticed by a poor color selection. As you can imagine color plays a key role with any design, be it a car, home remodel, or even a website. The decision you make here can cost you visits to your site. The importance of color is proven day in and day out in our everyday lives. Colors help display emotions when an artist paints an illuminating sunrise. Colors can also scream precaution from signs to a driver that the road ahead is riddled with loose gravel and they should slow down.
Imagine approaching an intersection, and instead of a clear view of the three colors, you needed to see in the traffic light you are bombarded with a prism of colors. Something as simple as identifying a signal change would prove to be a somewhat daunting task. The information that you were looking at wasn't clearly displayed and in the traffic light example might cause a collision.
Luckily for us, the prism of colors on a webpage won't cause you any bodily harm (except maybe your eyes). The result although not as dire as a car collision can still hurt the amount of traffic to your site. Also, reduce the bounce rate (the time someone stays on your website). The best way to avoid this is K.I.S.S "Keep It Simple Stupid." A simple color scheme that won't take away from your message is always the best route.
Our first worst come to us from PennyJuice.com. This company is all about their rainbow of flavors. Although they have toned down the excessive use of colors tremendously. The still yet overly bright color scheme leaves your eyes with little time to adjust as you navigate to order your supply of fruit juice concentrate. The Penny Juice website seems to be targeted at their primary consumers, children but unfortunately adults are the ones dealing with the eye-blinding colors from their domain.
Clutter
They say cleanliness is next to godliness and having a cluttered website will give you the check mark of worst websites. The average visitor to a webpage wants to find what they are looking for as soon as possible. Today we live in a world where everything is accessible in almost an instant. Web browsing is no different so when met with the clutter of a thousand images none of which you were looking for people get annoyed.
As previously stated distractions of any sort can cause the reduction of traffic to your web page. The number two website on my list goes to a website that is like the Swedish version of eBay except the searches render an enormous amount of images with what looks to be no rhyme or reason.
When a website is cluttered, and the information is not presented in a fashion that a person can make sense the consumer will find what they need elsewhere. The use of a proper box model would help their website out tremendously. Since everything is so bunched together, it is hard to tell when on ad begins and ends. For this reason, Arngren.net holds the number two spot on the worst list.
Buttons
Having to spend too much time figuring out where to click or find a call to action will land you in with having worst websites. Knowing where you can to go is the first step in reaching your destination. Afterall, people want to get what they want in the fastest time possible. When building a webpage, you should think as the consumer would because ultimately the consumer means the difference between success and failure.
For example, Yvette's Bridal website has gone off the rack when it comes to where to click. On this website, they used a neon color scheme with links to place within the site. The big issue here is that they look the same.
There is an old saying too much of a good thing is a bad thing, and Yvette's bridal has too many buttons with navigation jumping around on the page.
The message is simple but repetitive. In fact, keep your website simple easy on the eyes and easy to navigate because the consumer is the one using your site and if the location cannot be found quickly and efficiently most people will leave.
Outdated
The correct use of HTML, as well as CSS, can take a website from the stone ages and into the new millennium. When a website is outdated, it may not render correctly for browsers. Also, a big issue will be that it's not going to be responsive and viewable on mobile devices. George Hutchins website is a fine example of this.
The webpage has pictures of the Hutchins cascading down the center of the page accompanied only with a couple of mirroring donate now buttons floating on both sides of the page. The website seems to be a poster for his campaign and doesn't really give any real information about the potential congressmen.
Effective CSS and web design would make the page look cleaner and up to date.  When a page looks outdated or is outdated visitors are more likely to leave due to the unprofessional look.
Final thoughts on Worst Websites
Overall, areas covered on this page are just some factors that determine in Worst Websites. After all, Worst Websites can also be based on speed, layout, poor content, and graphics.
Delivering the best Web Design & SEO Services
Local Web Design Services
If you're looking for web design, website development, a new website or just need to revamp an existing small business website, then you've come to the right place. Notably, at Visualwebz LLC we understand business owners and the website benefits your business needs. In addition, we understand that being a website owner you will want to see immediate results. Furthermore, we can help your website reach an international, national or local customer base. Besides, we know how to get your customers to you. After all, small business websites and SEO have been our specialty since 2008!
We Deliver the Best Web Services
Our website developers specialize in delivering the best websites and nothing more. More significantly, our qualifications and experience allow us to deliver clear and concise solutions. Whether it's a simple website or one that's complex, or one that is built on PHP or ASP, we will always keep you in the loop during the whole web development process.
Immediately after the launch of your website, we will work with you in improving your online presence. For example, our SEO specialists will help drive traffic to your website. With this in mind. Visualwebz LLC is the ideal firm to hire for your next project. In fact, we will also take care of your web security - remember you will need to secure your website from hackers. Similarly, other website design services offered include website maintenance, support, and website testing.
Interested in chatting to us regarding SEO or web design? Or just have questions regarding our expertise or web design costs? Then Contact us today at 425.336.0069. You may also want to check our reviews, and learn why our customers like us! After all, our 5-star reviews clearly tell prospective customers why we stand out when it comes to service, punctuality, quality, and affordability.
Resources & Links
Our Blog covers a range of services, practices, and trends in the areas of web design and SEO.
Marketing & SEO
Web Design & Website Development
Cities where we provide Web Design for small businesses:
We offer the best website design services, web maintenance and web support to small businesses in Seattle, Washington, and other areas in the USA. Yes, our website builder services are available to all businesses at affordable and cheap prices. After all, hiring competent and affordable web developers, website designers, WordPress Designers, and web builders will get you the results without breaking your bank! Whether you're looking for a web agency in Seattle or a website developer elsewhere? We can help. Call us at (425)-336-0069.
Every business deserves a professionally designed website
Our freelance website development services will get your business the professional presence needed! Whether it's an e-commerce website or a simple CMS in WordPress. We always deliver what our customers expect! Our professional web designing and online marketing experience have proven to be inexpensive and effective for small businesses and professionals alike.
In fact, our local web design services are not only available locally in Seattle, Washington, but all over the USA. From custom web designs, SEO and supporting Seattle businesses with our WordPress maintenance allows our agency to offer a diverse group of web services.
Local Areas we serve in Washington
Local cities where we offer services in Washington include Auburn, WA | Seattle, WA | Covington | Kent | Kent, WA | Federal Way | Tacoma | Olympia |  Issaquah | New Castle| Lakewood | Gig Harbor | Everett | Monroe | Mill Creek | Milton | Puyallup | Redmond | Renton | Tacoma | White Center | Vancouver | Bellingham | Seattle.
If you need a new website or just looking for some website support, reach out to us, and let us help.
Custom Web Design Solutions
How can we not mention custom web design solutions? Many of our clients opt for custom websites, due to the fact that the end result will make the business stand out from its competition. In fact, a custom website built by a professional web designer will not only result in a solid branding but allow customers to differentiate and quickly identify your services and products from your competition. Our custom web design services are available to a diverse range of businesses in many areas, such as Seattle, Renton, Bellevue, Tacoma, NY, California and globally.
Hire the best Web Design Services from Washington
With front-end and back-end experience, our customers back us up as the best web design services. In fact, how could you possibly go wrong? In fact, our full-stack web development experience and online marketing will pave the path for your business to succeed. Contact us today at (425)-336-0069. Just a reminder, that our services are available, but not limited to Seattle, Bellevue, WA, Tacoma, Olympia, WA, New York, L.A. and all over!
Web Developers - We're not just a Web Design Agency
Our specialties are not only in web design but also in web development and online marketing. Yes, we are the full-blown agency with a one-stop service. Our web development services are not just limited to the Washington area but all over. From Bellevue, Tacoma and all the way to LA, California, NY, London, Birmingham, UK and Glyn Ebwy, Wales! Our UK web design services assist many businesses in Solihull, Birmingham, West Bromwich, and surrounding areas.
Web Agency with perfect solutions & great reviews
Our small business solutions are the perfect choice for any small to medium size business looking for results. Especially if you're looking to see your small business website grow via effective web design and online marketing. In fact, our Seattle web design company has assisted many businesses in and around the Puget Sound area. But, we did not finish there, we've also helped businesses in Seattle, Issaquah, Bellevue, Tacoma, New York, and California. Let our expertise help your business expand and reach new heights!
A Top Web Design Agency with solid Web Development and Online Marketing credentials.
Online Marketing, SEO services available to small businesses in:
Following is a list of cities where we are available to help small businesses improve their online marketing presence via effective organic Seattle SEO and web solutions.
Algona | Auburn | Kent | Bellevue | New Castle | Bellingham | Factoria, Bellevue |  Federal Way | Fife | Kent | Renton | Kirkland | Issaquah | Lakewood |  Lynnwood | Mercer Island | Marysville | Mill Creek | Olympia | Redmond | Seattle | Tacoma | Kennewick | Gig Harbor | Vancouver
Our SEO packages and Online Marketing solutions are affordable and geared towards small businesses. In particular, businesses in and around Seattle, Bellevue, Redmond,  Snohomish, Tacoma, Kent, and Factoria Bellevue, WA continue to be our loyal customers. Our SEO company and web design firm do not just make a promise but, rather carry it out to succeed. Whether you are close to home in Seattle, or elsewhere.
Our SEO services and SEO marketers focus on organic SEO for small businesses like restaurants, distributors, professionals, doctors, dentists, and attorneys/call us for a free SEO estimate at (425)-336-0069.
Digital Marketing Services
Our digital marketing services are available in Washington and other states. Locally we assist small businesses in Puyallup,  Gig Harbor, Olympia, Bellevue, Issaquah, Kirkland, Seattle, Vancouver, Tacoma, and surrounding areas.
Internet Marketing Services
Our internet marketing services coupled with web design and SEO will get your small business website to the top of your search engine. We focus on local as well as larger markets. All the way from Seattle, Olympia, Maple Valley, Kirkland, Bellevue, Tacoma and states like Washington, California, and ones further out! We provide quality on-page SEO as well as off-page services. For example, helping to acquire customer reviews.
Organic SEO is the Perfect Solution
Yes, SEO is the best way to get your website visible online. But, you need to hire an agency that knows what they are doing. We at Visualwebz work within guidelines set by search engines. Thus, getting positive results for our customers. Also, our SEO consultant services are not only local in Renton, Kent, Seattle, Ballard, Bellevue or other areas. In fact, our reach is beyond Washington and the USA!
Online Marketing Services
Our online marketing services are not just limited to Seattle, Bellevue, Renton, Tacoma or Bellingham. But we offer services to all businesses nationally and globally. Go ahead and contact one of the top digital marketing agencies near you. You'd only realize that the SEO services that they offer will be extremely costly and outside your budget. In fact, there are many SEO Companies to choose from but we ask you to check our reviews and decide why our customers chose us.
Visualwebz is not just a top Seattle web design agency but also recognized as a top advertising and marketing firm in Washington state.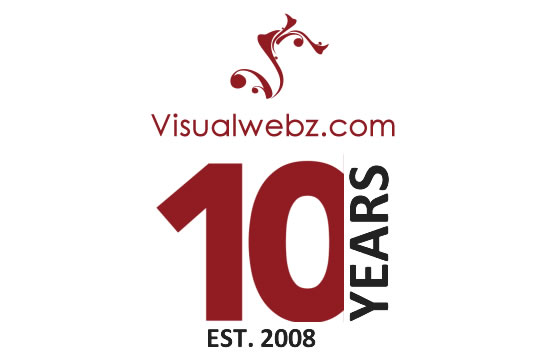 Website Design - Call (425).336.0069
Worst Websites morphed into Best Websites for Small Businesses
If your looking for website developers near you, you've come to the right place! We provide web services to the following areas, but not limited to Auburn, Algona, Seattle,  Bellingham, WA, Des Moines, Bell Town, Bellevue, Issaquah, Burien, Federal Way, Fife, WA, Maple Valley, Mill Creek,  Covington, WA, Des Moines, and Seatac. Des Moines and Seatac are generally neighboring cities to Kent.
Besides providing SEO and online marketing to local businesses we also provide such services to small businesses in other states. Our SEO services are proven with results and are demonstrated through a number of case studies we have available for potential customers. We ask you to check our SEO case studies.
local cities we serve include Seattle, Federal Way,  Issaquah, Kirkland, Lakewood, WA, Monroe, Olympia, Tacoma and Bellingham, WA.
Whether you're looking for a startup website for an attorney, small law firm, dentist, or marketing a law firm? We can deliver effective web designs through our WordPress development and web design services. Call Visualwebz today at (425)-336-0069.
Let Visualwebz professionals ensure that you don't land with the worst websites, or get your current website up to the standard of a professional website. Contact us today.