Virginia Beach SEO Company
Virginia Beach is one of many cities Visualwebz.com offers SEO, Social Media, and website design services to. Ultimately, we operate as a full stack development agency and help attract customers to our client's websites.  In short, we do everything from start to finish, including web marketing. If you're looking to launch an aggressive local SEO campaign? Or have been googling for the best SEO company that can propel your business higher? You need to get in touch with Visualwebz.com.  We will work with you and get your business website to start getting more traffic and sales.
Besides this, the benefits of having a small business website aren't just a matter of building one correctly.  As a matter of fact getting a website launched correctly and optimizing it, securing it, and marketing it correctly will generate traffic. Now, who would want to invest a lot of money in getting a storefront and get no customers? Of course, the whole website process is no different. In fact, online marketing is the biggest component of getting customers.
SEO expertise
We specialize in the key fundamentals of creating a viable website that will attract customers. Based on our years of hands-on experience, we can ultimately build your website as well as market it as a winner. Overall, we adopt white hat techniques. Thus steadily improving website presence and maintaining that standing.
Key areas we focus on with regards to SEO include:
Keywords analysis.
Landing Pages and local presence.
Achieve the highest SERP ranking.
Website Optimization.
Update to responsive websites.
Content writing, blogging and optimizing bounce rates. 
Website Speed management and monitoring
Google, Bing and Yahoo concentration.
Competition review and keyword targeting.
Social media management.
Web Technologies:
Industries we currently serve:
Medical and Healthcare
SEO for legal, financial and non-profit organizations
Construction and Real Estate
Retail – E-commerce
Schools and educational establishments
Our website costs and SEO pricing plans are very competitive. Our website design and SEO Specialists work with you – Contact us at (425)-336-0069, or email us at info@visualwebz.com.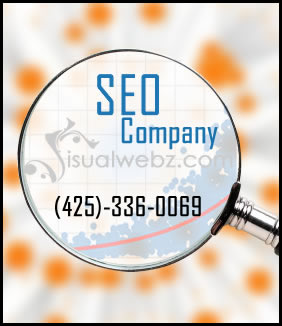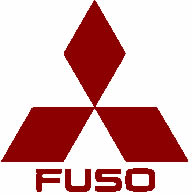 SEO Case Study
This Seattle SEO project entailed a redesign and restructure of the website. Key factors we had to consider and take into account were to increase its online authority. Hence, we utilized a range of key SEO strategies to gain higher rankings for SeattleMitsubishiFuso.com. In fact, the result was page one ranking on prominent search queries. For example, long-tail keywords such as "Seattle Fuso Trucks" and "Seattle Mitsubishi Trucks" predominately appear higher.

SEO Case Study
A Childs Journey School is a local Montessori school that now ranks on page one for keywords like "Kirkland Montessori" and "Kirkland Childcare". The project entailed a new Montessori website design, followed by online marketing.
Pleased with the outcome. We will continue to work with Visualwebz as our company grows."
SEO Case Study
AAA Blind Cleaners has continued to maintain a high ranking based on initial SEO efforts. In fact, our results based on our SEO strategies and careful planning. Keywords such as "Seattle Blind Cleaning", "Kent blind cleaning" etc prominently appear higher during search queries.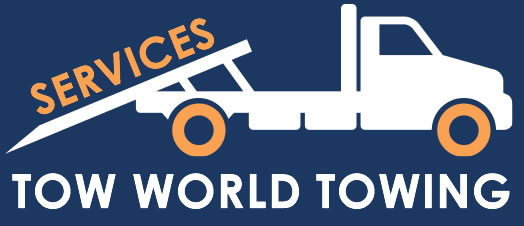 SEO Case Study
A brand new website was built and optimized via the likes of landing pages, and now ranks higher in Renton, WA as well as surrounding areas. Keywords it ranks high include "Renton Towing" and "Renton jump start".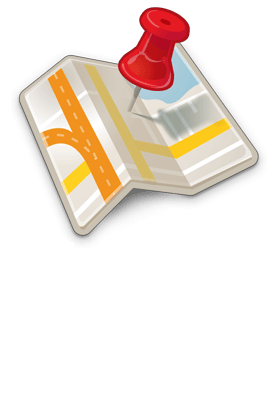 Virginia Beach SEO Company - Visualwebz.com
About Virginia Beach, Virginia
Virginia Beach, Virginia
About the City
Virginia Beach is an independent city (not apart of any county) in southeastern Virginia. The city is one of several others (Norfolk, Chesapeake, Portsmouth, etc.) encompassing the area known as Hampton Roads. The city is comprised of many suburbs, a small yet growing city center, and several parks and beaches. The best known of these beaches would be the Oceanfront, a three mile stretch of sand, boardwalk, and hotels. The beach is run with families in mind, with anti-profanity laws as well as generally prohibiting alcohol on the beach. The city has a large military population, with several military bases across all the services located in nearby Hampton Roads. The largest of these bases is Naval Station Norfolk, the world's largest naval base and home to many aircraft carriers. Virginia Beach itself hosts multiple bases, including Naval Air Station Oceana and Naval Amphibious Base Little Creek.
A Tourism Destination
Virginia Beach offers many exciting destinations for both residents and visitors, beyond just the miles of public beaches. There's much fun to be had at Ocean Breeze Waterpark and the adjoined Motor World, with 11 different go-kart tracks. Nearby, you can relax and watch fish, otters, and learn about the local wildlife at the Virginia Aquarium. Music lovers can catch many various shows throughout the year at the Veterans United Home Loans Amphitheater. Those looking for fresh air away from the sand can visit one of several city parks, such as Mount Trashmore. This 60 foot tall hill was once a landfill, before a major reclamation project converted it to a beautiful park. Fishermen have several different options available to them, including chartered boats, and the Virginia Beach Fishing Pier on the Oceanfront.
Land Area, Population, & Demographics
Virginia Beach encompasses almost 250 square miles of land along the southeastern corner of the state of Virginia. As of the latest census in 2010, Virginia Beach had almost 438,000 residents; the most populated independent city in Virginia. The city has a population density of roughly 1,760 people per square mile. The racial demographics of the city are primarily dominated by whites and African Americans, accounting for 68.1% and 20.2% respectively. Other demographics above 5% include Hispanics and Latinos with 8.1% and Asians with 7.0%. Age wise, roughly 59% of the population is between the ages of 18 and 65. Persons between age five and 18 account for another 24% of the population. Finally, 10.6% of residents are older than 65, and 6.7% are younger than age five.
References
Delivering the best Web Design & SEO Services
Local Web Design Services
If you're looking for web design, website development, a new website or just need to revamp an existing small business website, then you've come to the right place. Notably, at Visualwebz LLC we understand business owners and the website benefits your business needs. In addition, we understand that being a website owner you will want to see immediate results. Furthermore, we can help your website reach an international, national or local customer base. Besides, we know how to get your customers to you. After all, small business websites and SEO have been our specialty since 2008!
We Deliver the Best Web Services
Our website developers specialize in delivering the best websites and nothing more. More significantly, our qualifications and experience allow us to deliver clear and concise solutions. Whether it's a simple website or one that's complex, or one that is built on PHP or ASP, we will always keep you in the loop during the whole web development process.
Immediately after the launch of your website, we will work with you in improving your online presence. For example, our SEO specialists will help drive traffic to your website. With this in mind. Visualwebz LLC is the ideal firm to hire for your next project. In fact, we will also take care of your web security - remember you will need to secure your website from hackers. Similarly, other website design services offered include website maintenance, support, and website testing.
Interested in chatting to us regarding SEO or web design? Or just have questions regarding our expertise or web design costs? Then Contact us today at 425.336.0069. You may also want to check our reviews, and learn why our customers like us! After all, our 5-star reviews clearly tell prospective customers why we stand out when it comes to service, punctuality, quality, and affordability.
Resources & Links
Our Blog covers a range of services, practices, and trends in the areas of web design and SEO.
Marketing & SEO
Web Design & Website Development