Best Web Design
Have you ever visited a website that was so easy to navigate and got all the information you need with ease? Web design is an important piece to any company big or small. If your websites are not user-friendly, customers or your audience will not stay long. It is always best to put time and effort into the design of your site. When making a website, you should always have the mindset to make the best web design.
What does it take to make the best web design ever?
If you are going to create the best web design, why not make it beneficial for you or your organization? Websites can provide information and can also help lower cost. Instead of handing out pamphlets all day, a great way to market yourself would through your website. Marketing is an important factor in having your business grow. The more visitors visit your site, the more your business will grow. Making your web design beneficial and easy can save you tons of money since it will be your main way to market. But if your web design lacks quality and creativity, it can also drive business away. If you design your site with care, visitors will get all the information they need and more.
In this present time, people tend to head towards the internet more when they want more information. Whether it is to do research, find a business, or an online shop. We live in a society where it is rare to search for our needs in a newspaper or books. Having your web design flow in the best way possible will have consumers coming back.
"Their expertise is phenomenal and they were very good at explaining things."
Our customers have given us 5-star ratings. Click here to read what they have to say.

Request a Quote Now:
Best Web Design starts with solid research.
Laying out your best web design on paper before creating your website is one of the first things you will want to do. Starting off your web design with a low fidelity wireframe can boost your ability to make the best web design. It helps gets all your ideas out and make making changes easier.
Doing your research on what people want to see can help you decide how to make your design. It can help you with your layout and help you decide which items or what information should be on the home page. Put yourself in your audiences' shoes. Figure out how many different pages you would want them to navigate through. Find out what are things that first catches their eye. By putting yourself as a customer, you can definitely create a web design to fit their needs. There are also websites out there that can help you with what to avoid and what can is beneficial to add to your design.
Know your audience. Check your language.
Knowing what kind of audience you want to attract can help ease the process of your website design. If you are wanting to attract a younger generation, use a language more suitable for them. Vice versa for an older audience. Provide images that will attract the crowd you are aiming for. Make sure to stay professional as well. Find a perfect balance between text and images. You want to make sure you are keeping your audiences' attention. Once you know what kind of audience you want to attract, designing can happen with easily. If your goal is to attract all kinds and not one kind of demographic, be sure to cater to that as well. Adding the right amount of information between your type of audience, text, and images is a great factor.
Stay present.
Always try to stay on top of what is going on. By providing up to date information will build credibility and have consumers return. Be sure to update your content and images so they are not outdated. Continue to do research with what people what to see. This will help with your layout web design and cater to your audiences' needs.
Along with updating your site as needed, provide other outlets to your customers. Social media is a huge staple in most people's lives, so adding outlets will allow customers to share. Giving them the ability to post about what you provide would be a great way to grow and gain business.
Be easy on the eyes.
While the layout and the content are important for web designing, so is color. Choosing the right colors for your site is imperative. You do not want to choose colors that do not go with what you represent. You also do not want to choose colors that are not easy on the eyes or make things hard to read. Select colors that are calming and welcoming. People need to read your site. Design your website so that the colors do not make it hard for people to get the information needed. Researching what colors work best can help with your design.
Finding out which colors are more appealing to consumers could better your design. It is important to do research on the colors for web design because it can set the tone for your site. If you are going for a more vibrant look, using bright colors could help achieve that design. A more calming low-key website would use more cool, neutral tones. Figure out what you want the vibe of your website to be and go from there.
Be sure to make sure you stay proportioned with your colors. You do not want to use too much of one color and not have a balance. Stick to a color scheme and avoid using too much color. This can make your design look unappealing. Choose the main color and an accent color to create a nice contrast. As stated earlier, know your audience and use a color scheme to what you think they would like.
Logistics matter too.
Logistics are important when it comes to making the best web design. You want to make the experience in visiting your site a good one for people, so pay attention to speed and errors. Customers want your website to load fast. Waiting for a website to load can drive customers away. Create your web design so that speed is not a factor and any responses needed are prompt. Time is vital to consumers, you will want to build your design so it is responsive immediately.
Make sure your website is application friendly. With a vast majority using applications on their smartphones, it is important to design your site for both. Together with websites, logistics for a mobile app is essential as well.
Your audience is a crowd of many different types of people. Catering to the blind, the disabled, and those who need more help is imperative. The design you build needs to be user-friendly for everyone.
Check out some of the best web design sites. Gain ideas.
Sometimes you need something to build off of. The web has plenty of web designs that can help you jump start your design and help you get an idea. Use the best web designs on the web, as a template. Check out what makes their web designs the best and incorporate what you find into your designs. Of course, you want to make your design your own, but getting ideas from other websites is beneficial.
For a minimal design, you might want to check out https://www.etq-amsterdam.com/. The use of color and the layout is not straining on the eyes and is easy to navigate.
Looking at other websites can be profitable for you. It can help you know what to stay away from and gain ideas.
There are companies and websites on the web that help you design and build your website. If you do not know where to start and need guidance or help, reaching out would be a good idea.
There are also websites that rank web design companies. This could help you narrow your choices if you were to have someone else design your website. If you are into star ratings, https://clutch.co/web-designers gives you that. It gives you the ranking of a web design company from one star to five stars. This site gives you an idea of how much the company charges and even has a preview for reviews that written. A percentage of how much of their company does web design is visible as well. Knowing the percentage of how much the company does web design can assist in your decision.
Final Thoughts on Best Web Design…
Website design is a very vital part of any business. In most cases, it is the face of what you represent. Your web design does not have to be fancy nor does it have to simple, it needs to be the best web design for you. Designing can be difficult and can be time-consuming. Taking proper steps can make the process of designing a little bit more easier. The important thing to remember is to know your audience and create your web design to cater to them. Your audience can help you grow, so return the favor and produce your design as seamless as possible.
Professional Website Design Services with an Identity.
Websites delivered with exceptional quality and class.
Effective Organic SEO and Social Media with Results.
Affordable Small Business Website Costs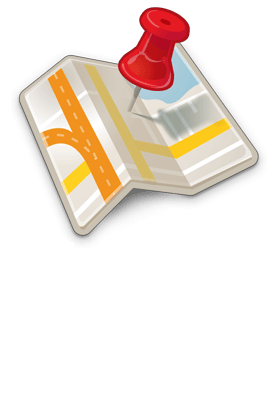 Delivering Effective Web Design & Online Marketing Services
Local Web Design Services
If you're looking for web design, website development, a new website, or just need to revamp an existing small business website, then you've come to the right place. Notably, at Visualwebz LLC we understand business owners and the website benefits your business needs. In addition, we understand that being a website owner you will want to see immediate results. Furthermore, we can help your website reach an international, national, or local customer base. Besides, we know how to get your customers to you. After all, small business websites and SEO have been our specialty since 2008!
Our customers continually praise about our web design services.,check our reviews!
We Deliver Effective Web & SEO Services
Our website developers specialize in delivering the best websites and nothing more. More significantly, our qualifications and experience allow us to deliver clear and concise solutions. Whether it's a simple website or one that's complex, or one that is built on PHP or ASP, we will always keep you in the loop during the whole web development process.
Immediately after the launch of your website, we will work with you in improving your online presence. For example, our SEO specialists will help drive traffic to your website. With this in mind. Visualwebz LLC is the ideal firm to hire for your next project. In fact, we will also take care of your web security - remember you will need to secure your website from hackers. Similarly, other website design services offered include website maintenance, support, and website testing.
Interested in chatting to us regarding SEO or web design? Or just have questions regarding our expertise or web design costs? Then Contact us today at 425.336.0069. You may also want to check our reviews, and learn why our customers like us! After all, our 5-star reviews clearly tell prospective customers why we stand out when it comes to service, punctuality, quality, and affordability.
Resources & Links
Our Blog covers a range of web resources, services, practices, and trends in the areas of web design and SEO.
Marketing & SEO
Web Design & Website Development