Seattle Website SEO
Seattle website SEO and online marketing since 2008.
Ranking Through SEO
Whether you've just completed your website project or have been running a long-lasting blog? SEO will need to be a priority in getting your web page and website ranked on search engines.
SEO stands for Search Engine Optimization, and is the process to optimize your website and can help your website to be on the first page of searches. By the way "Search engine" refers to the tool or website that people use to search for information on the internet such as Google, Yahoo, Bing, and others. Therefore, you need to understand and know the right ways to practice SEO. In fact, adopting the right SEO techniques will ensure that your web page and website are ranked higher and visible to your crowd of visitors.
Key factors that impact your website SEO will determine whether it's able to drive traffic or not. Our Seattle website SEO article will highlight the do and don'ts you as a small business should know. Knowing the right content, through to placing the right backend code will enable the likes of Google to better understand your website content and index it accordingly. For example, rich snippets and structured data will allow your website to be prominently placed and highlighted online.
Following is a list of areas any proficient webmaster and an SEO expert help will know, and as a small business that has a website you should have some knowledge on what SEO specialists do.
Factors that impact your Website SEO
Content
Your content is a really powerful thing when it comes to attracting visitors and ranking on search engines. The more powerful, the more opportunity that your website will gain when it comes to higher listings on SERPS (search engine result pages). By the word "powerful content" I refer to the content that is relevant to the needs of visitors and users. For example, having How-to Guide, Tutorials, e-books, blog posts, and articles will allow the website and web pages to be beneficial to its readers. In addition, powerful content should also be engaging and effective for visitors. Having relevant but not unique and engaging content could result in higher bounce rates. Bounce rates are generally the time a user stays on a website.
Besides that, the freshness of the content also important. The freshness of your content is referred to as how you organize and post the new content to your website. Also, you can update your content by rewriting your old content if there anything new or update over time, to make your content more effective and up to date. Last but not least, keywords and phrases also important to improve your chance to get a higher rank on the search engine page.
On-page Website SEO
On-page SEO refers to all the things that you can optimize within your website by using the keywords to optimize HTML code, title tag, meta description, sub-headings, Internal links, and image name and Alt tags.
Title Tag: Title tag is the title of your website which tells the search engine what your webpage about.
Meta description: is a short description that tells a bit more about your website and it appears below the title tag. It is useful for visitors to check whether it is related to what they are looking for or not.
Internal Link: Internally linking or hyperlinks is another important thing for on-page SEO. If you leave the hyperlink of another webpage on your site, it would help the search engine study more about your site, and make your site engage with the visitor longer.
Sub–Heading: Sub-heading such as H1, H2, H3 that you use in your HTML code is not used only to help the visitors easy to read. Also, it could help the search engine to understand the content better and benefit your content to be searched by the search engine.
Image Name and Alt tag: Normally, on your website you always want to include the image. it's also a good chance to use your keywords and phrase to name your image and Alt tag. By doing this, it can help the search engine to detect your image while visitors use the keywords to do an image search.
On-Page SEO Summary
The length of your content and quality will determine its relevance and help a website rank higher. However, well-researched keywords and phrases will further help your website to get a higher ranking. But excessive use of keywords can result in search engines penalizing your website, hence appropriate synonyms and a good mix of keywords should be utilized.
Off-page Website SEO
Besides on-page SEO, off-page SEO also an important factor that impacts your website ranking. The factor that off-page SEO can influence your website is the number and quality backlinks. The more website backlink to your content, the more credits Google can make your website.
Quality: quality is a really important factor for Google and other search engines to rank a website. They try to decide whether your website is legitimate and trustworthy. In order to make sure that your website can trust you need to build backlink from the website that has authority.
Authority Link: The search engine will search your domain authority and rating your website. You need to connect your website to a backlink that has high authority to support your rank in searching engine page. Therefore, you need to be careful picking backlinks and build a good relationship with other content creators so they can share your content and use your website as a link on their website. In addition, you should also be careful with spam backlinks that can cause your website banned by the search engine.
Social Promotion: Social media is an important factor for off-page SEO. When your content is interesting and you have a good relationship with other creators they will like and share your content. The quality like and share from other fans is a one way to boost your website in search engines. Starting a social media campaign is a must when promoting a website.
Off-Page Summary
Off-page SEO helps increase your chance of boosting your website traffic as well as rank. The important things are you have to make sure that you have high-quality websites with relevant and interesting content linking to your website. Emailing webmasters that have similar websites and exchanging links would be a great start to achieving this.
Types of Website SEO Practices
In terms of Search Engine Optimization, there are two identifiable practices that can get your website ranked higher. The first one is White Hat SEO, which is the right approach and reflects quality SEO. The developer and SEO experts provide the contents that is engaging, unique, interesting and useful to the visitors. While the other group is Black Hat SEO, which is the group that concerns boosting web page and website rank quickly but by breaking search engine rules and guidelines. Following is a summary of the differences between white hat and black hat SEO.
White Hate SEO focus on quality, they follow all the requirement from the search engine. The technique and strategy of developing your content is the target for long-term visitors. Here are some factors that you should practice as White Hat SEO:
Provide unique and relevant content
The content is valuable for the reader
Targeted meta information of your website
Structure and navigation through the website
Speed and performance of your website.
As a result, White Hat SEO is the ethical strategy of developing a real website that is useful for visitors. To do this way, it might take you time to high rank on search engines. However, you will earn trust from your audiences and benefit your website in the long-term.
Black Hat SEO
Black Hat SEO focus on getting ranked higher on the search engines but doing it unethically. This is done by means of manipulating the likes of Google algorithms so that the website and web pages are quickly ranked high. But, this is short-lived and will always fire back after a while. Here some tricks that they use in Black Hat SEO:
Taking content from the other website to use as their own.
Creating automated content, and give fake backlinks.
Report the other website that has the same contents as spam
Try to attract visitors with keywords and phrase but the contents are irrelevance or fake.
As a result, the only thing that you can get from Black Hat SEO is to achieve search engine ranking faster. However, it is just a short-term strategy that gives visitors bad experiences, and a high risk of being penalized by Google and other search engines.
Take Away on Website SEO
Google wants to offer the best experience to its users, and they are strict to keep up their quality. So, they will punish you if you are not following their rules and try to manipulate and cheat on them. The punishment could cause your website to dramatically reduce organic search traffic over time. More than that, your pages could have vanished from the search result.
Our Seattle SEO Agency has a solid handle on SEO. In fact, we've been handling SEO projects as far back as when the history of SEO started! Also, our Seattle web developers are experts when it comes to development as well as how to properly optimize websites so that they are ranked higher and ahead of their competitors.
We strongly suggest that you should avoid SEO marketers that say that your website can be ranked in a few days! These factors will give a negative influence on your website and are closely tied to Black Hat SEO. As a long term solution, you should consider SEO experts that are familiar with Google guidelines and can demonstrate results. In fact, ask for references where they have successfully ranked websites higher. Finally, it's always a good idea to research this topic, for example, know what is SEO and how it works for small businesses.
Web Design & Online Marketing Experts since 2008
Optimizing Websites
For the likes of search engines to index, crawl and rank your website effectively, they need to have authority, correct meta-tags, image optimization, anchor tags, 404-page identification, unique and well-written content, social connections, speed and more. This is achieved via on-page SEO strategies, and very effective in getting websites to rank high.
Besides taking care of the user interface and the presentation of a website, we correctly optimizing websites so that they rank high. For example, an increase in page views, time-on-site, lower bounce rates, and conversions are some benefits we deliver. We also implement structured data for business websites so that they stand out. Whether its local SEO or global, we are able to increase website traffic. If you're unfamiliar with SEO terms, as SEO specialists we know how to explain our strategies. Also, our SEO services always get our client's results.
Off-Site SEO Services
Besides concentrating on on-page SEO optimization, off-site SEO services are also needed. Generally, off-page SEO involves managing your social presence, your reputation, directory listings, and creating quality external backlinks. Establishing accounts, monitoring, and pushing quality content on the likes of Google Reviews, Facebook, Twitter, Yelp, etc are core to the balance of SEO. In fact, social media campaigns are a great practice in driving traffic to websites.
Tracking SEO Traffic
Setting up Google Analytics or any other analytical software helps identify inbound traffic sources as well as to measure SEO efforts. For example, by analyzing the trends of your organic traffic we are able to establish subsequent SEO strategies.
Webmaster Tools for SEO
We will correctly set up Google and Bing webmaster tools and ensure that your website is indexed and error-free. The primary purpose of having this set up is to ensure that search optimization is done correctly and monitored.
Search Engine Optimization tools used by professionals
Just like a plumber not being able to fix a leak with his/her tools, the same applies to an SEO expert unable to effectively deliver results without the right knowledge, techniques, and tools. Our Seattle SEO services include a mix of many SEO tools we use to analyze, understand, and monitor small business websites. Also, our experience in a range of software development allows us to design, develop, and market websites so that they prominently placed on search engines. For example. these include SEMRush, Ahrefs, Keyword.io, Google Trends, Moz, and Spyfu to name a few.
Our SEO Services Case Studies
Having worked on many websites and effectively ranked them higher, we promise that our SEO services are here to get any website ranked and effectively promoted online. For example, from attorney SEO through to ranking school websites, we've consistently delivered solid results. We know how to create and write content for the web, thus drive traffic and deliver more online exposure. Following are some case studies for your reference:
If you have any SEO questions, contact us, and our SEO specialists will provide you in-depth answers and how we apply various online marketing strategies.
Online Marketing & SEO Case Studies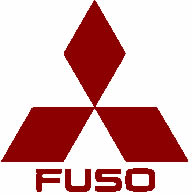 SEO Case Study #1
This Seattle SEO project entailed a redesign and restructure of the website. Key factors we had to consider and take into account were to increase its online authority. Hence, we utilized a range of key SEO strategies to gain higher rankings for SeattleMitsubishiFuso.com. In fact, the result was page one ranking on prominent search queries. For example, long-tail keywords such as "Seattle Fuso Trucks" and "Seattle Mitsubishi Trucks" predominately appear higher.

SEO Case Study #2
A Childs Journey School is a local Montessori school that now ranks on page one for keywords like "Kirkland Montessori" and "Kirkland Childcare". The project entailed a new Montessori website design, followed by online marketing.
Pleased with the outcome. We will continue to work with Visualwebz as our company grows."
SEO Case Study #3
AAA Blind Cleaners has continued to maintain a high ranking based on our initial SEO efforts. In fact, higher website ranking and conversions have been the result of key SEO strategies and careful planning. Keywords such as "Seattle Blind Cleaning", "Kent blind cleaning" etc appear on page one of Google.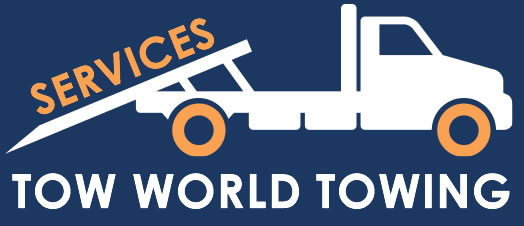 SEO Case Study #4
A brand new website was built and content optimized with the addition of carefully structured landing pages. Today, this website ranks high in Renton, WA, Seattle, and surrounding areas. Keywords it ranks high include "Renton Towing" and "Renton jump start".
Delivering Effective Web Design & Online Marketing Services
Local Web Design Services
If you're looking for web design, website development, a new website, or just need to revamp an existing small business website, then you've come to the right place. Notably, at Visualwebz LLC we understand business owners and the website benefits your business needs. In addition, we understand that being a website owner you will want to see immediate results. Furthermore, we can help your website reach an international, national, or local customer base. Besides, we know how to get your customers to you. After all, small business websites and SEO have been our specialty since 2008!
Our customers continually praise about our web design services.,check our reviews!
We Deliver Effective Web & SEO Services
Our website developers specialize in delivering the best websites and nothing more. More significantly, our qualifications and experience allow us to deliver clear and concise solutions. Whether it's a simple website or one that's complex, or one that is built on PHP or ASP, we will always keep you in the loop during the whole web development process.
Immediately after the launch of your website, we will work with you in improving your online presence. For example, our SEO specialists will help drive traffic to your website. With this in mind. Visualwebz LLC is the ideal firm to hire for your next project. In fact, we will also take care of your web security - remember you will need to secure your website from hackers. Similarly, other website design services offered include website maintenance, support, and website testing.
Interested in chatting to us regarding SEO or web design? Or just have questions regarding our expertise or web design costs? Then Contact us today at 425.336.0069. You may also want to check our reviews, and learn why our customers like us! After all, our 5-star reviews clearly tell prospective customers why we stand out when it comes to service, punctuality, quality, and affordability.
Resources & Links
Our Blog covers a range of web resources, services, practices, and trends in the areas of web design and SEO.
Marketing & SEO
Web Design & Website Development