Seattle Web Design Project – Mitsubishi Fuso
Seattle Web Design Project for a locally based Mitsubishi Fuso dealer.
Auto Industry Seattle Web Design Project
Project type: Auto sales website design
Website: Seattle Mitsubishi Fuso
Project Description: Website redesign
Business Location: Seattle
Summarized features :
Technologies: PHP & MySQL
Seattle Web Design Project Scope
Mitsubishi Seattle Web Design project was a local business case study. Visualwebz provided a brand new website design. In addition, current services provided include online marketing, SEO and website maintenance.
We have been offering local businesses based in and around Seattle WA professional web design and SEO services since 2008. Ultimately, we operate as a full stack development agency. In short, we do everything from start to finish, including web marketing. At the same time, we have a wealth of experience in fostering small to medium-sized businesses, startups, and professionals. As a result, we have developed and taken care of hundreds of websites.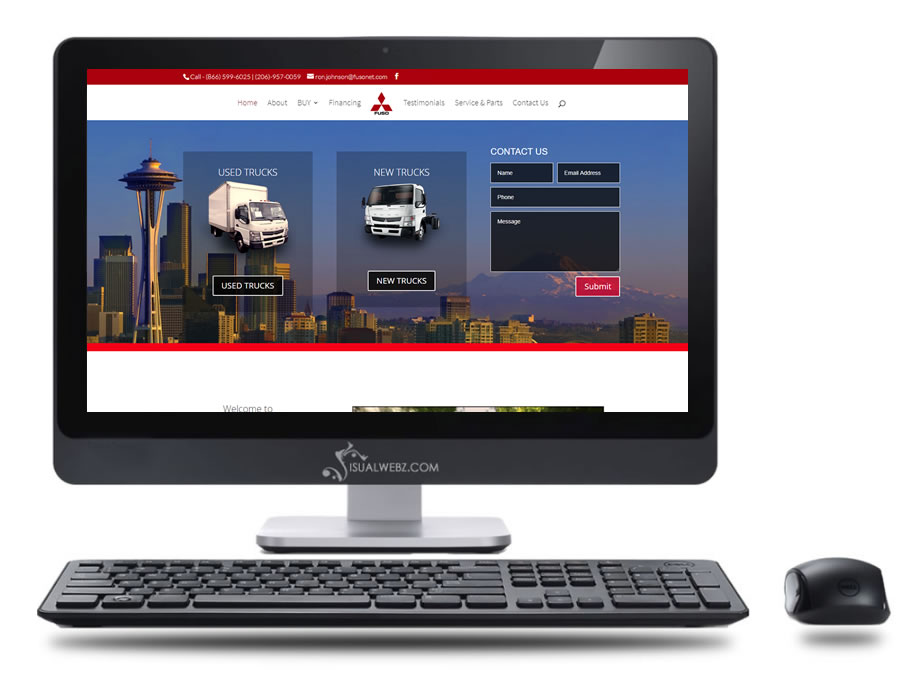 SImilar projects to Seattle Web Design Project:
We can meet you locally in Seattle or set a meeting at your location. We understand the local Seattle demographics, hence a design team based on such knowledge will get you the results your business expects.  Our commitment to local Seattle, Washington businesses has allowed us to grow and serve customers effectively. We ask you to read our reviews and then decide, or simply just call us today for a free consultation. Still wondering why our agency is the right choice? We ask you to browse our website, check resources like web design tips on our blog, and customer testimonials.
It's not just a matter of a website developer or website builder creating your website, but additional work needs to be done thereafter. Hence, why digital marketing is a necessity after any website has been developed. Especially if you want to appear on the first page. In fact, SEO is paramount for any business to succeed online. Be it an e-commerce website or any other, you need it. At any rate, contact us and let us work with you on your SEO project. Also, try googling your services to determine if you are in need of SEO.
Cities where we provide Web Design for small businesses:
We offer the best website design services and web support available to small businesses in Washington and other states. Yes, our website builder services are available to all businesses at affordable and cheap prices. After all, hiring competent web developers, website designers, WordPress Designers, and web builders will get you the results your business needs to be successful. Whether you're looking for a web agency in Seattle or a website developer? We can help. Call us at (425)-336-0069.
Every business deserves a professionally designed website
Our freelance website development services will get your business the professional presence needed! Whether it's an e-commerce website in WordPress or any other type of website, we will deliver and do exactly what you expect! Our professional web designing and online marketing experience prove to be inexpensive, effective for small businesses and professionals alike.
Our local web design services are not only available locally in Seattle, Washington,but nationally. For example local cities where we offer services in Washington include Auburn, WA | Seattle, WA | Covington | Kent | Kent, WA | Federal Way | Tacoma | Olympia |  Issaquah | New Castle| Lakewood | Gig Harbor | Everett | Monroe | Mill Creek | Milton | Puyallup | Redmond | Renton | Tacoma | White Center | Vancouver | Bellingham | Seattle.
If you need a new website or just looking for some website support, reach out to us, and let us help.
Hire the best Web Design Services from Washington
With front-end and back-end experience, our customers back us up as the best web design services. In fact, how could you possibly go wrong? After all, our full stack development experience and online marketing will pave the path for your business success. Contact us today at (425)-336-0069. Just a reminder, that our services are available, but not limited to Seattle, Bellevue, WA, Tacoma, Olympia, WA, New York, L.A. and all over!
Web Developers - We're not just a Web Design Agency
Our specialties are not only in web design, but also web development and online marketing. Yes, we are the full blown agency with a one stop service. Our web development services are not just limited to the Washington area but all over. From Bellevue, Tacoma and all the way to LA, California and NY!
Web Agency with perfect solutions & great reviews
Our small business solutions are the perfect choice for any small to medium size business looking for results. Especially if you're looking to see your small business website grow via effective web design and online marketing. In fact, our Seattle web design company has assisted many businesses in and around the Puget Sound area. But, we did not finish there, we've also helped businesses in Seattle, Issaquah, Bellevue, Tacoma, New York, and California. Let our expertise help your business expand and reach new heights!
A Top Web Design Agency with solid Web Development and Online Marketing credentials.
Online Marketing , SEO services available to small businesses in:
Following is a list of cities where we are available to help small businesses improve their online marketing presence via effective organic SEO and web solutions. 
Algona | Auburn | Kent | Bellevue | New Castle | Bellingham | Factoria, Bellevue |  Federal Way | Fife | Kent | Kirkland | Issaquah | Lakewood |  Lynnwood | Mercer Island | Marysville | Mill Creek | Olympia | Redmond | Seattle | Tacoma | Kennewick | Gig Harbor | Vancouver
Our SEO packages and Online Marketing solutions are affordable and geared towards small businesses. In particular, businesses in and around Seattle, Bellevue, Redmond,  Snohomish, Tacoma, Kent, and Factoria Bellevue, WA continue to be our loyal customers. Our SEO company and web design firm do not just make a promise but, rather carries it out to succeed. Whether you are close to home in Seattle, or elsewhere.
Our SEO services and SEO marketers focus on organic SEO for small businesses like restaurants, distributors, professionals, doctors, dentists, and attorneys/call us for a free SEO estimate at (425)-336-0069. 
Digital Marketing Services
Our digital marketing services are available in Washington and other states. Locally we assist small businesses in Puyallup,  Gig Harbor, Olympia, Bellevue, Issaquah, Kirkland, Seattle, Vancouver, Tacoma, and surrounding areas. 
Internet Marketing Services
Our internet marketing services coupled with web design and SEO will get your small business website to the top of your search engine. We focus on local as well as larger markets. All the way from Seattle, Olympia, Maple Valley, Kirkland, Bellevue, Tacoma and states like Washington, California, and ones further out!
Organic SEO is the Perfect Solution
Yes, SEO is the right way to get your website and visible online. But, you need to hire an agency that knows what they are doing. We at Visualwebz work on guidelines set by search engines. Thus, getting positive results for our customers.  Also, our SEO consultant services are not only local in Renton, Kent, Seattle, Bellevue or other areas. But reach further beyond into other states!
Online Marketing Services
Our online marketing services are not just limited to Seattle, Bellevue, Renton, Tacoma or Bellingham. But we offer services to all businesses nationally. Go ahead and contact one of the top digital marketing agencies near you. Though there are many SEO Companies to choose from we ask you to check our reviews and decide why our customers prefer and chose us. 
Visualwebz is not just a top web design agency, but also recognized as a top advertising and marketing firm in Washington state.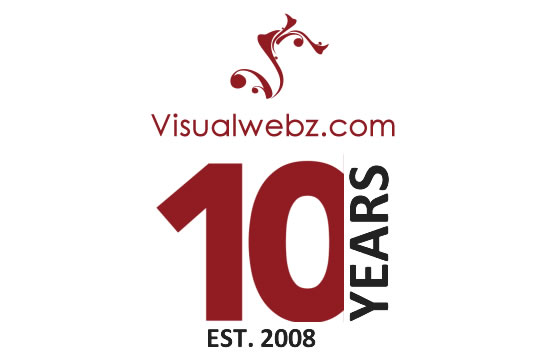 Looking to get started on a Seattle Web Design Project - Call (425).336.0069
Other Seattle Web Design Project work in areas such as:
If your looking for website developers near you, you've come to the right place! We provide web services to the following areas, but not limited to Des Moines, Bellevue, Burien, Federal Way, Fife, WA, Covington, WA, Des Moines, and Seatac. Des Moines and Seatac are generally neighboring cities to Kent.
Seattle Web Design Project & SEO services offered nationally
Other states where we have delivered projects similar to a Seattle Web Design Project
Seattle Web Design Project has been an ongoing case study, where continual improvements and changes are being made. From simple SEO to partial website redesign, we can support any business with a website cost that will not break your bank account.