Seattle SEO Case Study #1
Seattle SEO Case Study #1 AAABlindCleaners.com
Get more customers with our proven Online Marketing & Organic SEO Strategies.
Pleased with the outcome. We will continue to work with Visualwebz as our company grows."
Seattle SEO Case Study Overview
Monte, the owner of AAABlindCleaners, Monte Ferrell came to Visualwebz LLC back in 2013 and wanted an improved online presence. At the time, the site was ranking on the third and fourth pages of search queries. In fact, any search regarding "blind cleaning" in any city in and around Seattle did not pull up on the first page. 
Strategies for Seattle SEO Case Study
The initial plan was to start with analyzing local demographics and keywords where the return would be much higher and less of an effort. In fact, we targeted specific demographics like Seattle, Kent, Auburn, and other local cities. Over time, our local SEO tips and strategies helped the site rank higher. This particular Seattle SEO case study consists of effective SEO of the old website, whilst at the same time, we designed and developed a new responsive website. Our Seattle web design and SEO services created a new user interface and increased the website ranking.
Results of this Seattle SEO Case Study
The results based on our SEO strategies and careful planning have allowed the AAABlindCleaners.com website to rank and reach the first-page search results effectively. Keywords such as "Seattle Blind Cleaning", "Kent blind cleaning," etc., prominently appear higher. Thus resulting in Monte gaining more customers. 
Overall, we also found many broken links and errors that were also fixed. AAABlindCleaners.com SEO is an ongoing project where we have continued to maintain their online presence and ranking position. 
Another SEO case study we have included on our website is for Seattle Mitsubishi Fuso SEO Project.
Seattle SEO Case Study Results
With many customers in the Seattle area, we always ensure that you and your online presence come first. In fact, our carefully crafted strategies will get you results on your ROI. Contact us and let us strategize and get your business soaring!
Looking for more website traffic? Has your website ranking dropped due to poor SEO help? There can be many reasons… But we can help your website back to its glory with our online marketing and SEO services. Reach out to the #1 Seattle SEO Company, and let's get started.
New Website
We create individualized custom website designs that allow businesses to expand. In fact, our carefully crafted websites are developed with a purpose and goal in mind, More Customers!
Website Maintenance
Suppose your website is outdated and not meeting your customer needs. We will re-design and develop a functional and attractive website with a "wow" effect. It will also be optimized for more traffic!
Online Marketing / SEO
You have a website, but it's not getting traffic or has limited online visibility. Our proven SEO strategies will enable your website to rank higher and generate sales.
We focus on customer relationships and success-based solutions.
Our services include understanding competition and creating individualized strategies for each customer.
VisualWebz LLC Named a Leading Agency for Excellence in Web Services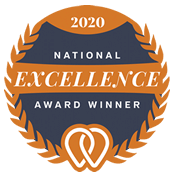 Proven Web Design & SEO Agency Services
We have assisted many local businesses in and around Seattle, Washington, and surrounding areas. Also, we must bring out in the open that we don't make false promises and state that your website will be on the first page of Google in one month or so! Oh no, we state that it takes time and effort to get you prominently placed and for it to advance on searches. After all, its a very competitive out there no matter which industry your business falls under. But, with time, tactful approaches, and strategies, we can surely help you and tell you that we will get your ranking to improve and get to the first page! Also, with AI (artificial intelligence) becoming more mainstream, search engines can identify and remove shortcuts to first-page ranking. We don't go down that route!
Time is of the essence.
We don't say "guaranteed page one ranking in one month!"; definitely not! In fact, we will analyze your competition, industry, and keywords and give you a realistic timeline where you will see progress. Also, we state that our experience allows us to adapt our strategies based on search engine updates and what your competition may have up their sleeves. We cannot emphasize enough that the process of SEO and online marketing is a marathon and well worth it in the end especially, if the right plan and strategies are in place. Of course, a top Seattle SEO expert will get you pleased when you see the results of our efforts.
Seattle Organic SEO is our key focus, where we only implement and practice organic search engine optimization. Thus, providing Seattle Washington SEO with lasting impressions. Businesses that use our services will see results that are delivered the right way.
Be part of another Seattle SEO Case Study!
Yes, your website can also be ranked and positioned on the first page of search results. In fact, organic SEO is one approach to attract customers effectively. Hence, our Seattle SEO Company services provide businesses with effective organic search engine optimization. We also offer Social Media services, front-end and back-end website development.
Ultimately, we operate as a full-stack development agency.  In short, we do everything from start to finish, including web marketing. With experience since 2008, we have a wealth of experience in fostering small to medium-sized business websites and achieving positive results. In case your wondering, we have developed and taken care of hundreds of websites. After all, we have been operating since 2008!  and cater to startups as well as established businesses.
So if you're in the market looking to get a new website, then consider Visualwebz as your web design and Seattle SEO company. We guarantee you'd be satisfied with our services! In fact, our value-added services are one of the best. 
NEED MORE TRAFFIC TO YOUR WEBSITE?
Don't let your competition get ahead. Get a free website analysis!
SEO & Online Marketing is the Solution
Whether you're an established business or just starting up, Search Engine Optimization and online marketing is the solution to performing well online. For example, as our Seattle SEO Case Study proves, organic SEO is one of the top strategies to increase traffic, leads, and conversions.
Having a page one ranking, especially the top few searches, will ensure that your website stands a higher chance of getting more visits. Thus, resulting in higher revenues. Our strategies have resulted in our customers gaining more traffic through our organic SEO strategies.
We will custom-build a strategy for your business and created a targeted plan which will increase the internet traffic to your website. Our Web design and SEO experts overall help small businesses establish themselves online and maintain that competitive edge. Our optimum online marketing services will get your website to gain a higher ranking in a short period.
Customized Seattle Small Business SEO Strategies
Through our customized SEO strategies, we can implement the best SEO outcomes for any business. How do we achieve this? Well, in short, it's based on staying ahead in SEO trends and investing in the state of art technologies that assist us in Search engine optimization and online marketing.
Our SEO strategies increase traffic through carefully crafted SEO efforts. After all, effectively optimizing a website through the process of including key Meta tags is a start. For example, title, Metadata, keywords, and rich, unique content are all optimized to increase the website's relevance. Also, correctly optimizing our websites ensures that they are built-in line with industry standards. For example, every website we deliver is built well, easy to navigate, and engages with its customers. Also, landing pages are designed with a prominent and strong call to action.
Our Seattle SEO Case Study has demonstrated that businesses can attract new customers through effective SEO strategies. In fact, our consistent results with SEO are proven over and over again! Hence, we cannot emphasize enough why businesses must-have SEO as part of their marketing mix. After all, we implement a customized SEO solution specific to each business, the type of service, and the product(s) they offer.
Local, National, or Global
Whether you're a local business or one that operates nationally or globally, we place great depth on the SEO strategy where the correct demographic markets are targeted. An experienced Seattle SEO company will always analyze the company's website, demographics, and overall business goals to determine the best strategy to increase traffic and conversion rates.
Our Seattle SEO Company, web design developers, programmers, writers, bloggers, and SEO consultants are heavily trained to get you the best possible results. Seattle SEO services are based on the key pillars of analysis, keywords, content, and more solid content. Oh yes, and regular analytic reports.
We know that any successful business will also need an experienced and successful SEO company. After all, an experienced SEO agency will nourish and learn what the business needs. Thus helping to expand over its competitive threats. In fact, an experienced Seattle SEO expert will drive traffic to the company's website, increase sales and the overall bottom line.
About Seattle SEO Services:
Seattle SEO services have created an impact on local businesses in the Seattle, WA area. And the forefront of all this has been Visualwebz LLC being recognized as a top web design, SEO, and digital marketing firm. Combined experience in digital marketing, SEO, and web design since 2008 has allowed us to help hundreds of businesses throughout America and Europe. In fact, with our web design and marketing solutions, you'd be surprised as to how affordable we are.
What is Online Marketing & Seattle SEO Company Strategies
Seattle SEO company strategies are simply Online Marketing at their best. We incorporate the latest techniques and tools to put our customers ahead of their competition simply. For example, through clearly defined strategies and organic SEO, we can get your product or service prominent on various searches. Also, SEM or Search Engine Marketing is a paid version of online marketing, and it is often used through Google Adwords or other means such as FaceBook. Both of these methods have one main goal: getting your product or service visible.
Our Seattle SEO Company strategies and services are precisely custom planned and drawn up for each business. From the initial competitive analysis through top content creation and monitoring page ranking, and adapting via optimization, we cover it all. After all, our success is based on a range of tools, experience, and strategies to get your business to the next level.
Learn more about Seattle SEO Company services
Industries we work with:
Medical and Healthcare
Legal
Financial and investment firms
Construction and Real Estate
Retail – E-commerce
Let us help your online presence. Our website costs and SEO pricing plans are very competitive when it comes to delivering effect web design and online marketing solutions.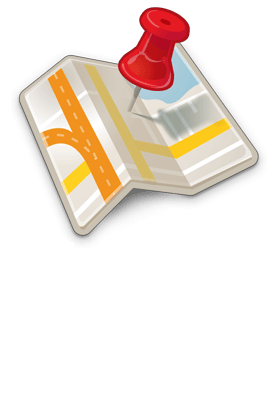 A local Seattle Marketing & SEO Company
More details on Web Design
Web Design Services
If you're looking for website design, website development, a new website, or want to revamp an existing small business website, then you've come to the right place. Notably, at Visualwebz LLC, we totally understand business owners, and the website benefits your business needs. In addition, we understand that being a website owner. You will want to see immediate results. Furthermore, we can help your website reach an international, national or local customer base. Besides, we know how to get your customers to you. After all, small business websites and SEO have been our specialty since 2008!
Our website developers specialize in delivering the best websites and nothing more. More significantly, our qualifications and experience allow us to deliver clear and concise solutions. As a matter of fact, we will keep you in the loop during the whole web development process. Immediately after the launch of your website, we will work with you to improve your online presence. For example, our SEO specialists will help drive traffic to your website with this in mind. Visualwebz LLC is the ideal firm to hire for your next project. In fact, we will also take care of your web security – remember, you will need to secure your website from hackers. Similarly, other website design services offered include website maintenance, support, and website testing.
Interested in chatting to us regarding SEO or web design? Or have questions regarding our expertise or web design costs? Then Contact us today at 425.336.0069. You may also want to check our reviews and wonder why our customers like us! After all, our 5-star reviews clearly tell prospective customers why we stand out for service, punctuality, quality, and affordability.
Best Seattle SEO Seattle SEO Case Study & SEO Strategies
Organic Search Engine Optimization is one of the most useful online marketing techniques used by most businesses that need more traffic. 
SEO focuses on four main areas:
Technical.
Age.
Authority.
Content.
"Technical" refers to how well the content is structured and how effectively search engines can crawl it. Secondly, age points to the period in time from when Google indexed your website to now. If you have an older website that is frequently updated, you will have a much better age factor. Of course, it is much more complex than this, but that is the gist of it. Following this is Authority which refers to the variety and how organic the links in the website are. If a website has links from various sources and is not paid, then many search engines view it as a good and informative website. Finally, content refers to the actual body of your website. Nowadays, content is geared more towards people than search engines.
Remember Google's ranking algorithms objective is to organize and get content out to people. Hence, content should be well structured, laid out, and communicated across. At Visualwebz, we ensure that good quality content writing takes place for your customers and not just for the likes of Google.
Our Seattle SEO Company services primarily focus on:
SEO, that can bring in customers that would be attracted to your type of business.
Number one ranking and above competitors.
Social Media Marketing, which will help bring awareness as an advertisement by mouth, is always the best.
Google Ads will help generate more traffic as well as potential customers.
Specially customized content, which can increase the authority of your website and thus benefiting SEO.
Reputation Management helps eliminate bad reviews and maintain good ones.
Monitor organic SEO traffic, and adapt to engagement metrics.
Seattle SEO Company
We utilize a range of strategies to get your business website ranked and able to compete. Some of the organic SEO strategies we use include, but not limited to:
Keyword research and competitor analysis.
Quality content writing is aimed explicitly at your customer base. Also, building the right website hierarchy and structure for results.
Cross-Linking and improving keyword associations.
Ensuring that your website is fast and we provide that this is one of many priorities.
On-site SEO optimization will further enhance your ranking and online search standings.
Correctly picking long-tail keywords and creating a targeted plan.
Responsive websites are a must as long as we have mobile devices. On the contrary, voice recognition seems to be the next search medium. Hence, we ensure that this option is still available to our customers.
Continually building digital content via the likes of video content and graphics.
Social media platform integration.
Correctly removing toxic links.
Now is an excellent time to look at your SEO marketing strategies because search is getting more complex and harder to achieve. Let our top global SEO company help you with our proven methods and results! Outsourcing website services to us will allow you to focus on your customers and business better!
Website Benefits Derived via our Seattle SEO Company Services
Trust
Without a doubt, every reputable company is expected to have an online presence. In fact, potential customers are wary of any company that lacks trust. Hence a high-quality and easy-to-use website will generate a positive experience. Our well-constructed website designs benefit both the consumers and business owners.
Awareness
We can identify who your typical customer is, how you found it, what you want and how to align your business to maximize purchases on your site. The wide range of data available can also help you better understand the impact of your media channels on your brand and allow specific SEO strategies to be applied.
Branding
We let your potential customers know that your company is always up to date with technology and information. Also, visitors to your website can create a complete picture of the services and products offered by your company. Through our Seattle SEO services, your website will convey a distinct advantage and clear business brand.
Cities where we provide Web Design for small businesses:
Like any small business or customer, you may be asking yourself why you need a website? Of course, you do! No matter how small or big, every business needs a website and, more importantly, online marketing services after that. For example, SEO will help the site be more visible and available during search results. Thus generate more website traffic and increase sales and services! There are other factors and reasons why every business should have a website. We've summarized 12 reasons why a company should take web design seriously. Some of these include global and local presence, open 24/7, and outpace your competition.
We offer the best website design services, web maintenance, and web support to small businesses in Seattle, Washington, and all over the USA. Yes, our website builders and professional web designers are available to all companies at affordable website rates. After all, hiring competent and affordable Seattle web developers, website designers, WordPress designers, and web builders will get your business the results without breaking your bank account! Whether you're looking for a web agency in Seattle or a website developer elsewhere?
Every business deserves a professionally designed website.
Our freelance website development services will get your business the professional presence needed! Whether it's an e-commerce website or a simple CMS in WordPress. We always deliver what our customers expect! Trust our professional web designing and online marketing experience as proven, inexpensive, and practical for small businesses and professionals alike.
Our local web design services are available locally in Seattle, Washington, and all over the USA. An agency that offers various web services from custom web designs, SEO, and supporting Seattle businesses with our WordPress maintenance.
Local Areas we serve in Washington.
Local cities where we offer web design services include Auburn, WA, Seattle, WA, Covington, Kent, WA, Federal Way, Tacoma, Olympia,  Issaquah, New Castle,  Lakewood, Gig Harbor,  Everett, Monroe, Mill Creek,  Milton,  Northbend, Puyallup, Redmond, Renton, Tacoma, White Center, Vancouver, Bellingham, Seattle, Yakima, and  Woodinville.
If you need a new website or just looking for some website support, reach out to us, and let us help—a recognized web design as the best web designer in Seattle.
Custom Web Design Solutions
How can we not mention custom web design solutions? Many of our clients opt for custom websites to make the business stand out from its competition. A custom website built by a professional web designer will not only result in solid branding but allow customers to differentiate and quickly identify your services and products from your competition. Our custom web design services are available to a diverse range of businesses in many areas, such as Seattle, Bellevue, Tacoma, NY, California, and globally.
Hire the best Web Design Services in Seattle, Washington
With front-end and back-end experience, our customers back us up as the best web design services. In fact, how could you possibly go wrong? Our full-stack web development experience and online marketing will pave the path for your business to succeed. Contact us today at (425)-336-0069. Just a reminder that our services are available, but not limited to Seattle, Bellevue, WA, Tacoma, Olympia, WA, New York, L.A., and all over!
Web Developers - We're not just a Web Design Agency.
Our specialties are not only in web design but also in web development and online marketing. Yes, we are a full-blown agency with a one-stop service. Our web development services are not just limited to the Washington area but all over. From Bellevue, Tacoma, and to LA, California, NY, London, Birmingham, UK, and Glyn Ebwy, Wales.
Web Agency with perfect solutions & great reviews
Our small business solutions are the perfect choice for any small to medium size business looking for results. Especially if you're looking to see your small business website grow, we can help via effective web design and online marketing. A Seattle web design company that assists many businesses in and around the Puget Sound area. We do not finish there; we've also helped companies in Seattle, Issaquah, Bellevue, Tacoma, New York, and California. Let our expertise help your business expand and reach new heights!
Top Web Design & Digital Marketing Agency - Web Development and Online Marketing Experience.
Call (425).336.0069 for all your Seattle SEO and online marketing needs
Seattle SEO Case Study proves business benefits via our Seattle SEO Company Services. 
A website offers many benefits for small and large companies. But an optimized website will outperform one that has no SEO. In fact, our Seattle SEO Case Study shows why and how websites require more planning and online marketing when it comes to reaping the rewards. 
There are many reasons why you might have a website for your business optimized by an experienced SEO Seattle WA expert. For example, it could be due to a lack of traffic or a very low ranking? Our SEO Marketing Seattle services will get your website to rank higher and gain the traffic needed for more business. Many companies have a website, but very few reap the rewards from it.  Overall, gaining website benefits requires SEO, online marketing, and a clear online marketing tool and strategies to promote your business.
Some Search Engine Optimization benefits demonstrated via a Seattle SEO Case Study:
If your customer chooses between you and your competitor, your website could make the difference, and effective SEO will get your website to be more visible.
Relevant information should be clearly visible. Giving information or assistance through a website will strengthen your online presence. But, strategically aligned keywords will help your website to be picked by search engines and ranked.
Opt-in mailing lists are a great means of staying in touch with customers.
Regularly optimizing your website through SEO and online marketing will maintain its online competition.
Quality content and SEO will Increase business revenue and exposure.
Our Seattle SEO Company gets small businesses to gain an online footing and increase their online presence. Think about it, how could your business possibly survive if it could not be found via any searches? Our Seattle SEO services are the perfect solution. Whether your starting off or already have some online presence, we can build on top of what you have. 
Seattle SEO Company has SEO Strategies that get your website performing.
With great websites come solid online marketing and SEO. In fact, a well-designed website by itself could not possibly attract the customer base. But, we will need to utilize regular online marketing and SEO. Our expertise, experience, and qualifications are one way of proving that we have the credentials to get your website on the map. In fact, it's not just these. Ask our customers and see for yourself!
SEO services that take care of your content and ranking
Our SEO services take care of your online marketing needs. For example, from the basic content writing, distribution, and organic SEO through aggressive monthly Seattle SEO strategies. Our proven SEO tools and techniques provide results and allow small businesses to expand further. After all, any small business either in Bellevue, WA, or New York needs to be prominent and visible to its prospective customers. Hence, starting with a reputable and experienced SEO company is one step towards getting to this goal.
Seattle SEO Case Study demonstrates results.
If your looking for website developers near you, you've come to the right place! We provide web services to the following areas, but not limited to Auburn, Algona, Milton, Seattle,  Bellingham, WA, Des Moines, Bellevue, Issaquah, Burien, Federal Way, Olympia,  Fife, WA, Maple Valley, Mill Creek,  Covington, WA, Des Moines, and Seatac.
Being professional and reputable has not come easy. In fact, we have built this over time. As far back as to when the web design history started in the early '90s! Whether you're looking for Seattle Web development or some other place, our online services include web design, SEO, and online marketing.
As a result of offering professional services, some local areas we serve include Washington State | Auburn | Issaquah,  Bellevue | Eastside – Bellevue |  Bellevue Website Design – Local Website Firm | Bothell |  Des Moines | Federal Way | Fife | Issaquah | Kent | Kirkland, WA | Lacey | Lakewood |  Lynwood | Maple Valley |  Mercer Island | Marysville | Mill Creek | Seatac WA | Tacoma | Tukwila | Vancouver | Everett | Spokane | Seatac |  Renton | Seatac.
Web Page Design and SEO services available in and around Belltown | Bellevue | Fremont | Madison Park | Capitol Hill | West Seattle | Queen Anne | Magnolia | Downtown Seattle |  Northgate.
Online Marketing & Seattle SEO Company available nationally.
Besides providing Website Design, SEO, and online marketing to local businesses, we also provide such services to small businesses in other states. For example, local cities include Seattle, Tacoma, Federal Way,  Issaquah, Kirkland, Lakewood, WA, Monroe, Olympia, Tacoma, and Bellingham, WA.
Whether you're looking for a small business website for an attorney, small law firm, dentist, car repair shop, hairdresser, or even when marketing a law firm or nonprofit. Our web developers will deliver exactly what you want. Call Visualwebz today at (425)-336-0069.
Other states where Seattle SEO Company services are available:
Our SEO expertise is available in Seattle and surrounding areas and reaches as far out as United Kingdom, New York, and California. In fact, our top SEO services are available globally! After all, working virtually for customers who cannot meet face to face is even easier than before. Suppose you have a small business outside of Washington state but feel the need to meet first physically. Contact us and first, understand why our services are better when it comes to your success. Some areas we have covered include:
Visualwebz LLC is the one-stop Seattle SEO Company offering SEO Seattle services, content marketing, phishing protection, and web design services at rock bottom prices. Our website cost structures fit all businesses looking for solid results. We encourage you to read our reviews and then decide why our customers state why we're the best for web design and the best in SEO. Hire the top web design agency that adopts the best and most effective online marketing strategies available in Seattle and surrounding areas. Call us at (425)-336-0069.
Visualwebz Reviews keep on rolling in as 5-stars, and exactly what our customers want, and we do too.
Online Marketing, SEO services available to small businesses in:
Our tried and tested Small Business SEO Services help outrank competitor's websites and drive more traffic. Ignoring our leading Seattle SEO marketing services could result in you missing many online opportunities and allowing the freedom for your business to expand. Whether it's SEO for a dentist or promoting an online event, we have proven through many SEO case studies that we get it done!
If you want to succeed online and help your business's current online standing, then internet marketing is necessary. More importantly, we can help pave the right path in making your website successful. Our SEO Agency is a top-rated marketing agency that can help your business reach new heights and reach its maximum potential.
An SEO agency with innovative ideas, strategies, and solutions allows businesses to take the lead in their industries. From local Seattle SEO through to global presence, our custom tailor-fit solutions help companies effectively compete. We can help your Seattle business reach that desired ranking on search results.
Following is a small list of cities where our outstanding and best Seattle SEO services are available. We serve and help small businesses improve their online marketing presence via effective organic Seattle SEO and web solutions. Overall, our Seattle website SEO practices have helped many companies gain the online exposure needed to attract traffic and generate sales.
Our web-related services have delivered many solutions to small businesses in and around Seattle. Other local areas where our clients include: Algona | Auburn | Kent | Bellevue | New Castle | Bellingham | Factoria, Bellevue |  Federal Way | Fife | Kent | Renton | Kirkland | Issaquah | Lakewood |  Lynnwood | Mercer Island | Marysville | Mill Creek | Olympia | Redmond | Seattle | Tacoma | Kennewick | Gig Harbor | Vancouver.
Our SEO packages and marketing solutions are affordable and geared towards small businesses. In particular, companies in and around Seattle, Bellevue, Redmond,  Snohomish, Tacoma, Kent, and Factoria Bellevue, WA, continue to be our loyal customers. Our SEO company and web design firm do not just make a promise but instead carry it out to succeed whether you are close to home in Seattle or elsewhere.
Since the start of SEO, our SEO services and SEO marketers focus on organic SEO for small businesses like restaurants, distributors, professionals, doctors, dentists, and attorneys/call us for a free SEO estimate (425)-336-0069.
Digital Marketing Services
Our digital marketing services are available in Washington and other states. Locally we assist small businesses in Puyallup,  Gig Harbor, Olympia, Bellevue, Issaquah, Kirkland, Seattle, Vancouver, Tacoma, and surrounding areas.
Internet Marketing Services
Our internet marketing services coupled with web design and SEO will get your small business website to the top of your search engine. We focus on local as well as larger markets. From Seattle, Olympia, Maple Valley, Kirkland, Bellevue, Tacoma, and states like Washington, California, and ones further out! We provide quality on-page SEO as well as off-page services. For example, we are helping to acquire customer reviews.
Organic SEO is the Perfect Solution
Yes, on-page SEO and off-page SEO services are the best way to get your website visible online. But, you need to hire an SEO agency or SEO expert that knows what they are doing. At Visualwebz, we work within guidelines set by search engines. Also, understand terms like LSIGraph and incorporate structured data into websites. Our digital marketing strategies coupled with web design get positive results for our customers. As an established SEO consultant services we are available locally and nationally as professionals; our reach is beyond Washington and the USA!
Online Marketing Services
Our online marketing services are limited to Seattle, Bellevue, Renton, Tacoma, or Bellingham. But we offer services to all businesses nationally and globally. Go ahead and contact one of the top digital marketing agencies near you. You'd only realize that the SEO services they offer will be highly costly and outside your budget.
There are many SEO Companies. But we ask you to check our reviews and decide why our customers chose us.
Visualwebz is a top Seattle web design agency and recognized as a leading advertising and marketing firm in Washington.