"A Web Design company with talent, responsiveness, professionalism, and CARING!"
One of the top web design agencies in Seattle.
A local web design agency is one of the Top Web Design Agencies in Seattle. As a local web design agency with web developers that specialize in web development and SEO. We offer a range of services from landing pages, a single web page design thru to large and complex e-commerce platforms. It may be a daunting task to decide who you should hire for your online presence. Consequently, we have compiled a list of questions you may want to ask before hiring any web developer or web design firm.
FAQ for Top Web Design Agencies to answer:
Are they familiar with any web design trends?
What type of web support do they offer?
To begin with, what online marketing experience do they hold?
Ask for examples of prior web designs the developer or firm has worked on.
Have they worked on complex e-commerce websites?
Will there be any e-commerce support or update help in the future?
Are they familiar with setting up HTTPS?
How long will the website take, and when will the final version be delivered?
What type of design approaches do they understand? For example, KISS web design.
Can they handle content writing and blogging on your behalf?
What about search engine optimization – In summary, will Google and Bing, and Yahoo be part of the conversation?
Another key point do they have an SEO pricing plan?
Are there be any hidden or ongoing charges, such as website maintenance?
Do they support content management system support, such as WordPress maintenance?
Ask for previous and existing clients for references.
Do they have a good grounding with Paid Per Click and aware of the latest SEO trends?
Will a responsive website be delivered?
Are the developers local, and do they understand the website process?
Is this a local Seattle SEO services provider? For example, are they in the vicinity of Seattle, Bellevue, Everett, and Tacoma? After all, it helps to have access to a Washington web design service.
Will they be able to fix any website problems that could occur down the road?
What's your SEO expertise based on?
Will there be any website support once the site goes live?
Learn more about our Web Design & Online Marketing
Understand the Process
It always makes sense to spend some time understanding the web design process besides just the website costs. Also, more importantly, ensuring that both you and the web development agency understand the requirements.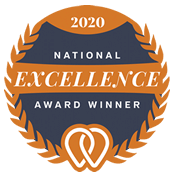 There are many Seattle website developers in Seattle and surrounding areas. But, considering such pointers will help you ensure that a website professional is picked for your online presence. In addition, don't forget as a client, you should determine that the web design company you are about to hire has an adequate amount of experience and will produce the product that meets your needs. Don't forget at Visualwebz, we have that very expertise and will deliver your needed website!
Contact us today at info@visualwebz.com.Visualwebz LLC is one of the Top Web Design Agencies in Washington. We offer local small businesses or startups. Call us at (425)-336-0069 for a quick website design quote. If you're ready to start, you can go ahead and hire the greatest website developers in town! If you're still unsure, read our customer reviews. These will, without a doubt, change your mind.
Top Web Design Agencies and Why Us?
Are you looking for Top Web Design Agencies? Look no further Visualwebz is the web design agency that offers top web designs. We can design the best websites and have them go live immediately!
Key areas why were an established Top Web Design Agency:
Affordable web design and online marketing price.
Guaranteed satisfaction.
Great customer service.
Custom designs.
We at Visualwebz believe that a good website design coupled with effective SEO is a key to having a successful online presence. Good business. After all, we can provide you with the best designs that you can get for your small business. Also, we know that having a good website design is essential to running a successful business hence why Top Web Design Agencies are the key solution to getting there.
We have the top custom web designs that anyone offers, from basic and simple website designs to more complex and detailed designs. All our designs are special and custom in their own way. Hence, finding a design that will fit your needs will be super easy.
Still not satisfied? Then you can contact our web designers to help you pick out the perfect design. We will better understand what you're looking for or provide you with options during the phone call. For example, questions about the type of website you will need or what colors you would like to have on this website.
Custom Designs
Our custom solutions are exactly that. We will work with you to understand your requirements and create a plan to get you that custom website! In fact, our designers will work restlessly to make the website perfect for your business. They will constantly keep you updated on what part of the website they are working on. This custom design will be perfect for whatever website you want. The designers do them all, from medical to shopping websites.
The right website choice starts here...
Web Design Agency & Online Marketing since in 2008
Delivering Effective Web Design & Online Marketing Services
If you're looking for web design, website development, a new website, or need to revamp an existing small business website, then you've come to the right place. Notably, we understand business owners and the website benefits your business needs. Besides, we know that being a website owner. You will want to see immediate results.
Furthermore, we can help your website reach an international, national, or local customer base. Besides, we know how to get your customers to you. After all, small business websites and SEO have been our specialty since 2008!
Our customers continually praise our web design services.,check our reviews!
We Deliver Effective Web & SEO Services
Our website developers specialize in delivering the best websites and nothing more. More significantly, our qualifications and experience allow us to provide clear and concise solutions. Whether it's a simple website or complex or built on PHP or ASP, we will always keep you in the loop during the whole web development process.
Immediately after the launch of your website, we will work with you to improve your online presence. For example, our SEO specialists will help drive traffic to your website with this in mind. Visualwebz LLC is the ideal firm to hire for your next project. We will also take care of your web security - remember, you will need to secure your website from hackers. Similarly, other website design services offered include website maintenance, support, and website testing.
Are you interested in our services? Or just have some questions on SEO or web design? Even questions regarding our expertise or web design costs? Then contact us today at (425)-336-0069. You may also want to check our reviews and learn why our customers like us! After all, our 5-star reviews clearly tell prospective customers why we stand out regarding service, punctuality, quality, and affordability.
Resources & Links
Our Blog covers a range of web resources, services, practices, and trends in the areas of web design and SEO.
Marketing & SEO
Web Design & Website Development
Top Web Design Agencies with an Identity.
Websites delivered with exceptional quality and class.
Effective Organic SEO and Social Media with Results.
Website Design - Call (425).336.0069
Having an up-to-date website is incredibly important in today's business world. Also, given how ubiquitous websites are amongst businesses, not having one can only hurt you. In fact, without a website, you open yourself to many easily assured doubts from your potential customers. For example, some potential customers could even question whether or not you're still in business. Regardless of your feelings on having a website, or even the internet as a whole, there are some clear reasons for having a website.
Our Seattle web agency is an established firm that provides website builders and online marketing solutions. In fact, if your looking for website developers near you, you've come to the right place! Our web services stretch out all over Washington. For example, areas like, but not limited to Auburn, Algona, Milton, Seattle,  Bellingham, WA, Des Moines, Bellevue, Issaquah, Burien, Federal Way, Fife, WA, Tacoma, Maple Valley, Mill Creek,  Covington, WA, Everett, Des Moines, and Seatac.
A Website is Worth it.
There are many benefits of a website. They also happen to be some of the best and most overlooked simultaneously. Even those who strongly dislike the internet, in general, cannot deny the incredible prospect of building customer goodwill and nearly free advertising. Even if a website is simply a contact page with some relevant and informative images, the respect and comfort you can give to potential customers cannot be overvalued. Credibility and awareness can make the difference between a struggling business and a successful one. The low running costs of a website provide too much value to pass up.
Professional Website Development by Top Web Design Agencies
Seattle Web development includes numerous online services, including SEO and online marketing. As a result, some local areas we serve include Washington State | Auburn | Tacoma | Bellevue | Eastside – Bellevue |  Bellevue Website Design | Bothell |  Des Moines | Federal Way | Fife | Issaquah | Kent | Kirkland, WA | Lacey | Lakewood |  Lynwood | Maple Valley |  Mercer Island | Marysville | Mill Creek | Seatac WA | Tacoma | Tukwila | Vancouver | Everett | Spokane | Seatac | Seattle Website Design | Renton | Seatac.
Website design services available to small businesses in and around, but not limited to Belltown |  Fremont | Madison Park | Capitol Hill | West Seattle | Queen Anne | Magnolia | Downtown Seattle | Northgate.
Top Web Design Agencies deliver ease of accessibility.
One of the main benefits of a website is that it makes it easier for customers to locate and contact your business. Before the internet, businesses had to rely on phone books or advertising to provide their information to the public. Thanks to the ease of access to the internet and popular search engines, most people can find information about local businesses and services. For example, someone browsing the internet might search for a plumbing service in their city and find a plumber to fix their sink within seconds. For any business to do this, it is essential first to understand SEO and the use of keywords.
Now, a variety of websites employ coders who specialize in web design to build customers' websites based on their needs. People can either learn to code their own website or, as many companies employ website designers that personalize their sites. Top web design agencies utilize the best practices and have a better understanding of the target audience. Also, they have a clear handle on the importance of presentation. For example, a video-based website like Youtube should have simple yet descriptive categories on what the videos are about.
Science suggests that people nowadays are addicted to instant gratification. Meaning their brains release endorphins when they get something instantly. In fact, most successful and top web design companies know this. After all, including the psychology of customers in any website design always reaps the full benefit of a website.
Web Designs & SEO by Top Web Design Agencies in:
Besides providing SEO and online marketing to local businesses, we also provide such services to small businesses in other states. For example, local cities include Seattle, Federal Way,  Issaquah, Kirkland, Lakewood, WA, Monroe, Olympia, Tacoma, and Bellingham, WA.
Whether you're looking for a small business website for an attorney, small law firm, dentist, or marketing a law firm? Or have an existing website? Maybe your existing WordPress website needs a re-design? Our web developers will deliver exactly what you want. Contact Visualwebz, your internet company with web design and SEO experience. Call today at (425)-336-0069.
Promote yourself indirectly with a Great Website Design!
Meet all of your sale quotas by advertising everything on your website. Effortlessly promote and update your customers on your website. For example, a rising trend among businesses is to ask customers for their emails. This way, customers are frequently updated on promotional events and activities. Nowadays, it is also popular to offer discounts or other promotional items to those who sign up. Hence, it helps make your service look more attractive and approachable. Having that simple interaction of reminding your customer of what you offer is a good way to become well known. Also, it creates constant recognition of your services. So if there is ever a need for your service, your business will always come to mind first.
Other states where Top Web Design Agencies services are offered:
Contact Visualwebz today, one of the Top Web Design Agencies serving local businesses. A local Seattle website firm serving Seattle, Tacoma, and Bellevue.