Freelance Web Development
Freelance Web Development and Online Marketing since 2008.
...Impressed by the quality of the work... and continue to hire Visualwebz in a heartbeat!"
Read more reviews.
New Website
We create individualized custom website designs that meet business needs. In fact, our carefully crafted websites are developed with a purpose and goal in mind.
Website Redo
If your website is outdated and just not meeting your customer's needs. We will re-design and develop a functional and attractive website with a "wow" effect.
Online Marketing / SEO
You have a website, but it's not getting the traffic or has limited online visibility. Our proven SEO strategies will enable your website to rank higher and generate sales.
Freelance Web Development
Web development & web design for small businesses has always been our niche. Overall,  we do everything from start to finish (full stack website development). For example front-end web development, complete website development,  web marketing, and SEO. Nonetheless, our wealth of experience in fostering small to medium-sized businesses allows us to deliver. Above all, our experience and qualifications back this up.
Our services include:
Industries and businesses we assist:
Healthcare such as elderly care, dentists, chiropractors, and medical centers.
Non-Profit organizations and local charities. For example churches and religious places.
Small Business Startups such as manufacturing, construction, and car repair.
Retail and service sectors such as hair salons.
Notably, others include professionals such as CPA, Realtor, Investment firms, Tax services, and attorneys.
Schools such as pre-schools, day-cares and training providers.
Request a Quote: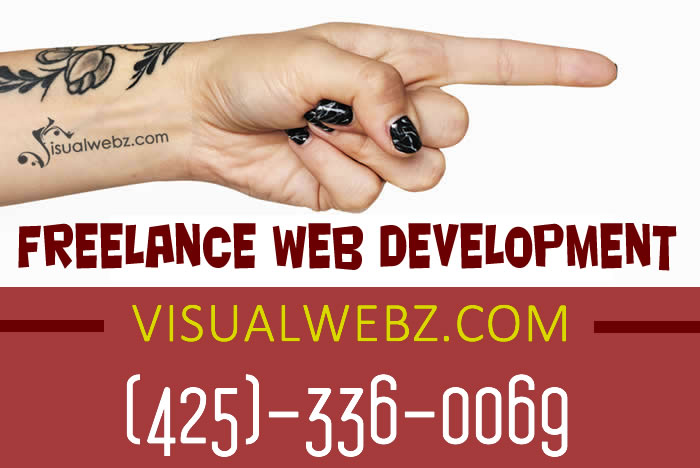 Web Design, Current Trends and Online Marketing Blog Posts:
Read more on Web Development
Freelance Web Development
The technical world is changing every day and for businesses, it is important to stay up to date on new trends. In fact, there is much more to the web development process. A Freelance Web Development individual is someone you want as part of your team. When looking to create a website with an attractive design and unique features to represent your company does some research to find a good fit for the creation and maintenance.
Getting Started with Freelance Web Development
Starting a website for your small business is a great way to open up to customers and let them know what you're all about. Every customer will be looking for a website once your business becomes successful. Consumers will be trying to look at your website rather than your paper flyers or billboards most of the time. In this day and age, people are only looking online for information, a website is the best way to display a company worth to a consumer. It allows consumers to know every bit of information your company has to offer. Many people now depend on a website to see what it is that a company does. You can display your original logo, all the information you want customers to know about, and you'll have an online presence! Better create a website soon, it'll be worth in the long run!
Key areas every website should have are:
The Importance of a Website
What I Can Offer
Contact Information
Importance of hiring a Freelance Web Development Firm
Having a website of your own for your business can grant many opportunities. Not only will you be informing customers about what you offer, but the website as a whole is one big advertisement. A website is one of the greatest forms of marketing and the best way for your business to gain attention.  A professionally made website by a freelance website development agency will only give advantages to you and your business.
What we Offer as a Freelance Web Development Agency
There are many ways a freelance web development agency can help create a website and help your business grow. Freelance website development agency offers a variety of tools to help your business. Using our search engine optimization strategies will helps people find what they need online. Thus, increasing awareness of your business. A nicely designed website shows professionalism and shows credibility. Having your colors, logo, and products displayed from your own website in the most pleasing way possible can make your website more attractive. Also, freelance web development agency is not done there, we will get your website completed by including functionality and online visibility through our SEO expert knowledge! Contact us your Web Development firm!
Don't delay...
Most compelling reason to hire us is we help small businesses drive traffic to their websites. In fact, we pride ourselves in not sacrificing or cutting corners in delivering the final product. Our value-added services are one of the best. Consequently, be it a new website or an established one, we will provide a quality service. Contact us immediately your local website developers.
Seattle Website Developer is available to take on new website design and development projects. If you're about to start a website project or just a small business or professional that has questions? Then contact us at (425)-336-0069 or email us at info@visualwebz.com. Hiring a professional like Seattle website developer will be one of the best decisions you'd make. Remember, with over two decades of experience, qualified website developers and low web design costs how could you possibly go wrong?
Local Freelance Web Development
Web Design | SEO | Online Marketing | Website Development & Maintenance
We've been building and web designing since the World Wide Web moved into the mainstream. Yes, we remember building them very first clunky yet functional websites back in the mid-'90s! As of right now, our website dev's build state of the art dynamic websites. similarly, we handle website support, maintenance, website repair, and online marketing.  After all, we know that we have come a long way since the mid-'90s and our experience and credentials speak for themselves. With this in mind, we can guarantee the results will be of outstanding.
In case your wondering, our customers have been more than delighted with outcomes. Just check the internet with all the credible reviews we have. While our custom solutions allow professionals and businesses like yours to stand out from the crowd we also offer free consultancy and options available to get there.
Be it a simple 5-page website for a small business, startup or a complex e-commerce subscription model, we have the expertise to create a functional and competitive online presence.
Website Development since 1996

100%

100%

Internet Marketing since 2008

100%

100%

Organic SEO

100%

100%

Customer Satisfaction

100%

100%

WordPress Website Design & Development

100%

100%

E-Commerce Platforms

100%

100%

Website Maintenance & Repair

100%

100%

Website Security & Backup

100%

100%
Hiring a professional website developer will be one of the best website choice you could possibly make. We understand that searching for the right web design firm can be a daunting task. Of course, your looking for a web design agency that's reputable and serves well. Hence, why we ask you to call us and start the conversation and have you decide why our services will be the best fit. After all, you could also check our reviews, they are dotted all over the web.
Cities where we provide Web Design for small businesses:
We offer the best website design services and web support available to small businesses in Washington and other states. Yes, our website builder services are available to all businesses at cheap prices. After all, hiring competent web developers, website designers, WordPress Designers, and web builders will get you the results your business needs when it comes to success. Whether you're looking for a web agency to create a new website or a website developer to fix a major issue? We can help. Call us at (425)-336-0069. 
Every business deserves a professionally designed website
Our freelance website development services will get your business the professional presence needed! Whether it's an e-commerce website in WordPress or any other type of website, we will deliver and do exactly what you expect! Our professional web designing and online marketing experience prove to be inexpensive, effective for small businesses and professionals alike.
Also, our local web design services are available nationally as well as locally in Washington state. For example local cities where we offer services in Washington include Auburn, WA | Seattle, WA | Covington | Kent | Kent, WA | Federal Way | Tacoma | Olympia |  Issaquah | New Castle| Lakewood | Gig Harbor | Everett | Monroe | Mill Creek | Milton | Puyallup | Redmond | Renton | Tacoma | White Center | Vancouver | Bellingham | Seattle. If you need a new website or just looking for some website support, reach out to us, and let us help.
With front-end and back-end experience. How could you possibly go wrong? After all, our full stack development experience and online marketing will pave the path for your business success. Contact us today. Our services are available, but not limited to Seattle, Bellevue, WA, Tacoma, Olympia, WA, New York, L.A. and all over! 
Web Agency with perfect solutions & great reviews
Our small business solutions are the perfect choice for any small to medium size business looking for results. Especially if you're looking to see your small business website grow via effective web design and online marketing. In fact, our Seattle web design company has assisted many businesses in and around the Puget Sound area. But, we did not finish there, we've also helped businesses in Seattle, Issaquah, Bellevue, Tacoma, New York, and California. Let our expertise help your business expand and reach new heights!
A Top Web Design Agency with solid Web Development and Online Marketing credentials.
Website Design - Call (425).336.0069
Freelance Web Development & Web Design
Web site design is a tricky business. When people browse the web, they are looking for information. Some people are looking for a product or some kind of service. Others are looking for research material. From cat videos to hobbies and project ideas. There is one major question we as freelance web developers and web designers always consider when tackling a web design project. "What type of audience will I be addressing?"
The Art of Freelance Web Development
In fact, this is key! For example are looking for a website that offers flower delivery, what do you expect to see? A simple and vibrant web site that showcases good product photos with short descriptions of package content and pricing is a good start. Now, what if you found a site that offers the same products, but each page consists of a 2000 word report on the science behind how that flower was grown, watered, soil nutrient balance and so on? Not very interesting right? You would leave as soon as you arrived.
Web design and content creation are critical elements that directly impact the success of a website. Understanding your audience, and the goal of your web site matters. Our freelance web development spends a lot of time on this initial analysis hence get a rough idea of how to lay everything out. This also helps us to understand the next critical function of web design:
Content a big component of  Freelance Web Development
When you know the basic layout and shape of a web page, you can start to see exactly how much content you need to provide. There is a classic saying in the web design world, "Content is king." This is very true!
You want to see easy to read, clean and nicely formatted words. Not too many and not too little of them too. You want information fast and to the point. When we browse the web, content can help us decide inside a few seconds if we stay or move on to another page. Original and unique information is what you're looking for right? However, there is a lot more than what meets the eye as a simple user looking at a page online!
Search Engine Crawlers & Freelance Web Development
This is where things get a little hard to understand so I will simplify it. "People" are not the only ones that are reading web content. Search engine crawlers are too. That's right the likes of Google crawlers. We search for content on the internet. Search engines are the major tool we all use that help connect us with things we are looking for. These search engines need to know what content you want, and then match it to you. Good quality content is indexed higher in search engines. 
Search engines scan all kinds of websites to record the content inside them and help create good match results for people. Developers need to write quality content not just for you, but for search rankings too. Ultimately the goal for any developer is to create a web site that will gain a good reputation for the audience it is designed to address.
"Content is king."
There are various ways that developers can achieve a well-designed website. For starters, a web site is displayed using a few elements: HTML, JavaScript, and CSS. HTML provides the "foundation." Think of it like a way to structure a page into its core elements of an organization. JavaScript is a programming language that allows functionality. This can be things such as interactive buttons, fields, animations, and basic apps that can run on a page. CSS is used to help define the look and feel of a web page. That is where you get stylized graphical layouts, formatting, and visually pleasing interfaces for a user browsing a web page.
However, there are online services and tools available that help anybody to create great looking websites. Many of these services even have tools that help with content creation and website planning. Furthermore, these companies offer the ability to create your own domain name and provide hosting that will allow your website to be seen by the world!
Keep in mind. Content is probably the most difficult part of web site design. Writing effective material that captures your audience and answers the needs of your goals is not easy. Many developers will spend days on end writing drafts and revising ideas to create a website that is unique and useful for the consumer that visits. Planning all of this out early will save developers from many future potential problems. After all, entire businesses have failed because of poor web site design and content errors.
If your looking for website developers near you, you've come to the right place! We provide web services to the following areas, but not limited to Auburn, Algona, Milton, Seattle, Bellingham, WA, Des Moines, Bellevue, Issaquah, Burien, Federal Way, Fife, WA, Maple Valley, Mill Creek,  Covington, WA, Des Moines, and Seatac. Des Moines and Seatac are generally neighboring cities to Kent. Hire a local Seattle web design firm and support the local community.
Freelance Web Development & Online Marketing
Freelance Web Development & SEO services nationally
Besides providing SEO and online marketing to local businesses we also provide such services to small businesses in other states. For example, local cities include Seattle, Tacoma, Federal Way,  Issaquah, Kirkland, Lakewood, WA, Monroe, Olympia, Tacoma and Bellingham, WA.
Whether you're looking for a website for an attorney, small law firm, dentist, or marketing a law firm? Our web developers will deliver exactly what you want. Call Visualwebz today at (425)-336-0069.
Other states where Freelance Web Development services are available:
Contact Visualwebz LLC and let us handle your web design and SEO projects as your Freelance Web Development team.
Online Marketing , SEO services available to small businesses in:
Following is a list of cities where we are available to help small businesses improve their online marketing presence via effective organic SEO and web solutions.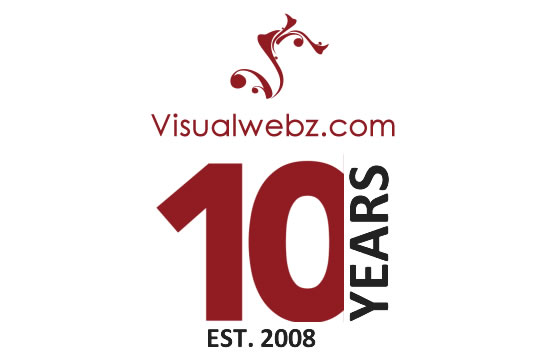 Algona | Auburn | Kent | Bellevue | New Castle | Bellingham | Factoria, Bellevue |  Federal Way | Fife | Kent | Kirkland | Issaquah | Lakewood |  Lynnwood | Mercer Island | Marysville | Mill Creek | Olympia | Redmond | Seattle | Tacoma | Kennewick | Gig Harbor | Vancouver
Our SEO packages and Online Marketing solutions are affordable and geared towards small businesses. In particular, businesses in and around Seattle, Bellevue, Redmond,  Snohomish, Tacoma, Kent, and Factoria Bellevue, WA continue to be our loyal customers. Our SEO company and web design firm do not just make a promise but, rather carries it out to succeed. Whether you are close to home in Seattle, or elsewhere.
Our SEO services and SEO marketers focus on organic SEO for small businesses like restaurants, distributors, professionals, doctors, dentists, and attorneys/call us for a free SEO estimate at (425)-336-0069. 
Digital Marketing Services
Our digital marketing services are available in Washington and other states. Locally we assist small businesses in Puyallup,  Gig Harbor, Olympia, Bellevue, Issaquah, Kirkland, Seattle, Vancouver, Tacoma, and surrounding areas. 
Internet Marketing Services
Our internet marketing services coupled with web design and SEO will get your small business website to the top of your search engine. We focus on local as well as larger markets. All the way from Seattle, Olympia, Maple Valley, Kirkland, Bellevue, Tacoma and states like Washington, California, and ones further out!
Organic SEO is the Perfect Solution
Yes, SEO is the right way to get your website and visible online. But, you need to hire an agency that knows what they are doing. We at Visualwebz work on guidelines set by search engines. Thus, getting positive results for our customers.  Also, our SEO consultant services are not only local in Renton, Kent, Seattle, Bellevue or other areas. But reach further beyond into other states!
Online Marketing Services
Our online marketing services are not just limited to Seattle, Bellevue, Renton, Tacoma or Bellingham. But we offer services to all businesses nationally. Go ahead and contact one of the top digital marketing agencies near you. Though there are many SEO Companies to choose from we ask you to check our reviews and decide why our customers prefer and chose us.