Seattle Website Design
Seattle Website Design and Online Marketing since 2008. "Their expertise is phenomenal and they were very good at explaining things."
New Website
We create individualized custom website designs that allow businesses to expand. In fact, our carefully crafted websites are developed with a purpose and goal in mind, More Customers!
Website Maintenance
If your website is outdated and not meeting your customer needs. We will re-design and develop a functional and attractive website with a "wow" effect. It will also be optimized for more traffic!
Online Marketing / SEO
You have a website, but it's not getting the traffic or has limited online visibility. Our proven SEO strategies will enable your website to rank higher and generate sales.
Seattle Website Designs
Our Seattle website design services include complete web design and marketing solution. From building custom websites all the way through to fixing WordPress website problems! After all, we all know that small local businesses need a one stop for all their web services. Hence why we offer a one-stop fully loaded web design and online marketing solution.
We stand out from other web design agencies due to our locality and primary purpose to serve local businesses. In fact, we focus on the things that benefit small businesses. Also, we understand that successful business owner might not have the time to build a website let alone manage the day to day running of it. Hence as web consultants and creative marketers, we can get any small business website to successfully compete and stay ahead of its competition. Also, we recognize that business needs and technology requirements for each customer are not the same hence treat each and every website as an individual entity. 
Not every web design agency does this…
Overall our full-cycle website services and development are transparent. Meaning customers are informed on the progress and have a say during each step. Also, we always go the extra mile to get what our customers are looking to get. In fact, don't take our word on this, check our reviews and see why our customers are pleased with the experience and web services we have delivered and continue to deliver. After all, we recognize our achievement depends on pleasing our customer base and delivering results they expect.
You may know that not every Seattle web services company does this, hence why you should connect with us and know why our partnership would help your business. If you're asking your self what next?  Then our Seattle website design services are the perfect choice for your business. In fact, our websites always reflect:
Good designs with engaging websites.
A great prices.
Excellent customer service.
Custom solutions.
Quality outcomes.
A key emphasis of ROI.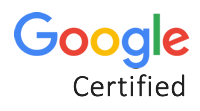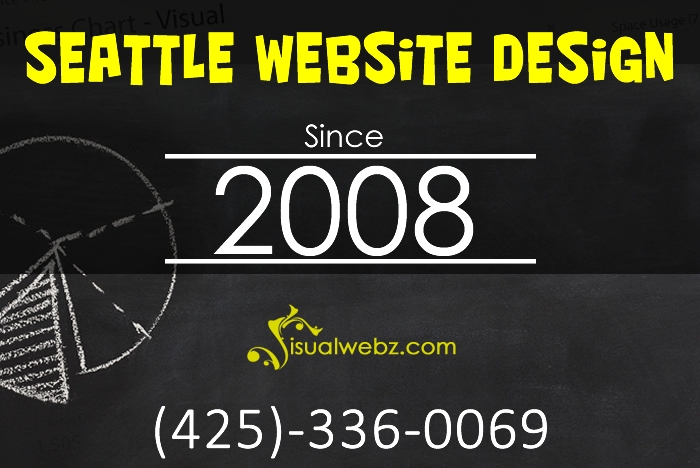 Our customers continually give us 5-star reviews. Hence, why we are rated a clear cut leader amongst others  Seattle web designers. Besides quality and affordability, we connect your brand to your customers. Also, our versatility in web design allows us to custom build websites and not just deliver cookie cutter designs.
In fact, did you know that research has proven that having a website and online marketing helps enhance your revenue for your company? Hence, here at Visualwebz LLC, our Seattle website design services do exactly that! We leverage all web technologies and up to date online marketing strategies to deliver you the best results and ROI.
Getting Started
Professional Seattle Web Design Services
Our Seattle website design services offer a level of professionalism coupled with stellar customer service. In fact, professional in that all our websites are captivating for its visitors meet the business requirement. Interested? Straight off the bat, you will first need to set an initial meeting with us so that we better understand your needs. 
Some areas where we shine:
Attractive websites design.
Client based web designing.
Promote our client's business.
Responsive Web Design
Custom Website Design
E-commerce Design and Development
Branding Strategy
Search Engine Optimization
Website Content Management
User-friendly Designs
As an established Website Design agency, we at Visualwebz LLC understand that the best websites are user-friendly and functional. After all, our presence since 2008 shows that we can weather and adapt to technological changes as well as new marketing strategies. Being in business since 2008 has also allowed us to accumulate the understanding of the local Seattle area demographics. Now, you may be asking yourself why would local demographics be important when it comes to a website?  The simple answer to this is that each and every website is targetted at specific customer bases. Hence, having a firm understanding of the geographical areas as well as other metrics will allow your website to be built with a purpose in mind. 
Seattle web design services with years of experience
We have a wealth of experience in fostering small to medium sized business websites. Our prospective clients range from the startups through to the established businesses needing a website redesign. So whether you're seeking a new website or just looking to freshen up your existing website connect with us. You'd be impressed as to why our web services will be the right fit for your business.
Delivered 100's of websites
We have designed, developed and taken care of hundred's of websites. The result of all this is that our distinctive value-added services are proven and backed up by our customer testimonials. Interested in hiring Visualwebz a one-stop local Seattle Website Design? Then reach out, or call us today for a free no obligation consultation at (425)-336-0069. Increase Revenue
Professional websites designed to increase revenue.
Creative and Functional
We develop creative websites with the right functions.
Latest Technologies
We are always updating our I.T. skills.
SEO Services
Our online marketing strategies generate higher website traffic.

Why a Seattle Website Design Company?
Our Seattle Website Design solutions have helped hundreds of small businesses.
Feel free to browse our website and get familiar with the type of projects and clients we work with.
Benefits of a hiring a Seattle Website Design Company & one that's a Local Seattle SEO Expert
We cannot emphasize enough why websites are the core part of any business today. In fact, any small business without a website is bound to be losing potential customers. Key areas our web design processes include are:
A good domain name
Securing a solid domain name should be at the top of the list. In fact, your domain name should closely match the name of your business and should include the .com address. Ideally, a good name will provide an idea of what you provide.
Clear description
When someone visits your site they should not have to guess what it is that you make or provide. Your company name and products/services should be prominent on the homepage. In fact, a clear structure and description of services and/or products should be available immediately. 
Contact information
The website should include multiple contact methods such as phone numbers, websites, and operation hours and location. After all, the contact is the lifeline to conducting business. For example, all of your information in one place would be easily found by website visitors.
Customer Testimonials
Reviews allow potential customers to create a trusting connection with your business. In fact, testimonials should be available immediately to all visitors, and not hidden. Another benefit of having a website is that if you do good business, satisfied customers can make their review seen by others.
Call to Action (CTC)
Call to action's should be on the website that creates a sense of urgency. In fact, research has shown that Including CTC on landing pages increases the chance of potential customers converting.
Fresh, quality content
Unique content is a core part of effective website content. For example, when a visitor views your page, they like to see quality content that fits what they are searching for.
Friendly design
When a visitor enters your webpage the last thing they want to see is plain text. As a business owner, you must understand that the average visitor scans the page looking for information pertaining to their query. Hence, a friendly website design is necessary.
Secure website
Having a secure website is crucial to conducting business over the internet. Hence ensuring that the website has https, and is correctly secured is a definite when it comes to gaining credibility as well as improved ranking.
Healthcare
Healthcare Web Design Services
We offer a range of medical web design services for healthcare practices. In fact, our medical website solutions branch out to all areas of the healthcare industry. For example, our effective dental web design services, offered by our dental web designers serve Dentists, Dental Clinics, Specialized  Dental Practices, Orthodontists, Dentistry, and Dental Practices. For example, Bothell Dental Care.
Also, we don't end there with our website services but branch to other healthcare services like Chiropractors, Doctors, Specialist Doctors, Psychologists, Plastic Surgeries, Chiropractors, Psychiatrists, Veterinary practices and other healthcare-related practices. Hire the best medical website developer for your dentist or walk-in clinic, hire Visalwebz LLC.
Services Sector
Professional web solutions for the services sector
Our website builder and SEO services assist all types of businesses. Some of which are:
Professionals
Web Design & SEO for Professionals
Seattle Website Design & SEO Company
In the age of internet and technology, having your own business website is a must. In fact, nowadays customers generally access products services via the web. Hence having an online presence for small or large business has become a necessity. After all, who does not want an edge over your competitors? Exactly, we all want to be ahead of the pack, and to do this is to be tactful with your online presence. Because its most likely your competitors have plans up their sleeves too!
A website not only brings in new customers but free's your time up. For example, your customers could learn about your business and your products via your website. Also, in the age of Google and other search engines, running a business without existing on the web can be detrimental. We can lift the burden of losing out and provide Seattle Web Design Services that will definitely give you an edge over your competitors. We offer all types of web related solutions which you can invest in and never stress about.
Who Should know about our Seattle Website Design Services
Customer like you need a functional, interactive, informational and creative websites. Our Seattle Web Design services offer exactly that! We are very knowledgeable, skilled and creative in delivering excellent products. So if you're looking for solid results and a professional looking website? Then contact Visualwebz at (425)-336-0069.
Why Contact Seattle Web Design Company
Have you ever been to a website, and immediately clicked away viewing a bad design? Or have you ever been on a website, where the customers are clueless about what the business is offering? Have you seen websites that look so unprofessional, that it lose customers instead of gaining them? There have been multiple examples of such websites on the web. Our Seattle Web Design Services do quite the opposite, we provide websites that perform!
We know that you want the right website delivered by the right professionals. Hence, why we ask you to check all our reviews from our customers. Reviews are dotted all over the internet. You can also click on the testimonials link in the navigation. Once there, you will realize why we've been the choice for so many customers, and why they continue to hire use for more projects.
Free Consulting for Seattle Web Design Services
Now, what have you got to lose by contacting us? After all getting a free no obligation website design quote will only provide you with a pleasant surprise. In fact, we can guarantee you that our website service costs are well below what other web design agencies are quoting. Hire the best and affordable Seattle website design company and get the maximum return on your investment! Call us at (425)-336-0069.
Delivering the best Web Design & SEO Services
Local Web Design Services
If you're looking for web design, website development, a new website or just need to revamp an existing small business website, then you've come to the right place. Notably, at Visualwebz LLC we understand business owners and the website benefits your business needs. In addition, we understand that being a website owner you will want to see immediate results. Furthermore, we can help your website reach an international, national or local customer base. Besides, we know how to get your customers to you. After all, small business websites and SEO have been our specialty since 2008!
We Deliver the Best Web Services
Our website developers specialize in delivering the best websites and nothing more. More significantly, our qualifications and experience allow us to deliver clear and concise solutions. Whether it's a simple website or one that's complex, or one that is built on PHP or ASP, we will always keep you in the loop during the whole web development process.
Immediately after the launch of your website, we will work with you in improving your online presence. For example, our SEO specialists will help drive traffic to your website. With this in mind. Visualwebz LLC is the ideal firm to hire for your next project. In fact, we will also take care of your web security - remember you will need to secure your website from hackers. Similarly, other website design services offered include website maintenance, support, and website testing.
Interested in chatting to us regarding SEO or web design? Or just have questions regarding our expertise or web design costs? Then Contact us today at 425.336.0069. You may also want to check our reviews, and learn why our customers like us! After all, our 5-star reviews clearly tell prospective customers why we stand out when it comes to service, punctuality, quality, and affordability.
Resources & Links
Our Blog covers a range of services, practices, and trends in the areas of web design and SEO.
Marketing & SEO
Web Design & Website Development
Still have Questions?
Unsure where to start, or have more questions? Don't worry, we will provide you with the steps and solutions needed for your business to be successful.
Seattle Web Design Services & SEO Marketing Strategies
Our strategies are up to date! For example, gaining a quality search ranking requires state of the art SEO tools and expertise. At Visualwebz we provide customized strategies aimed at individual business goals. If you've had a web design or SEO quote that's too good to say no to, ask yourself again, why is it so low? Our prices are not too high nor too low. In fact, we have competitively devised our pricing structure to compete for your business. Our SEO strategies are based on the latest strategies and not cookie cutter and cheaper options other agencies may be offering for a quick buck.
Still curious what the website design/development process is? Read more at the website development process.
Cities where we provide Web Design for small businesses:
We offer the best website design services, web maintenance and web support to small businesses in Seattle, Washington, and all over USA. Yes, our website builder services are available to all businesses at affordable website rates. After all, hiring competent and affordable Seattle web developers, website designers, WordPress Designers, and web builders will get your business the results without breaking your bank account! Whether you're looking for a web agency in Seattle or a website developer elsewhere? We can help. Call us at (425)-336-0069.
Every business deserves a professionally designed website
Our freelance website development services will get your business the professional presence needed! Whether it's an e-commerce website or a simple CMS in WordPress. We always deliver what our customers expect! Our professional web designing and online marketing experience have proven to be inexpensive and effective for small businesses and professionals alike.
In fact, our local web design services are not only available locally in Seattle, Washington, but all over the USA. From custom web designs, SEO and supporting Seattle businesses with our WordPress maintenance allows our agency to offer a diverse group of web services.
Local Areas we serve in Washington
Local cities where we offer web design services include Auburn, WA | Seattle, WA | Covington | Kent | Kent, WA | Federal Way | Tacoma | Olympia |  Issaquah | New Castle| Lakewood | Gig Harbor | Everett | Monroe | Mill Creek | Milton | Puyallup | Redmond | Renton | Tacoma | White Center | Vancouver | Bellingham | Seattle.
If you need a new website or just looking for some website support, reach out to us, and let us help.
Custom Web Design Solutions
How can we not mention custom web design solutions? Many of our clients opt for custom websites, due to the fact that the end result will make the business stand out from its competition. In fact, a custom website built by a professional web designer will not only result in a solid branding but allow customers to differentiate and quickly identify your services and products from your competition. Our custom web design services are available to a diverse range of businesses in many areas, such as Seattle, Renton, Bellevue, Tacoma, NY, California and globally.
Hire the best Web Design Services in Seattle, Washington
With front-end and back-end experience, our customers back us up as the best web design services. In fact, how could you possibly go wrong? In fact, our full-stack web development experience and online marketing will pave the path for your business to succeed. Contact us today at (425)-336-0069. Just a reminder, that our services are available, but not limited to Seattle, Bellevue, WA, Tacoma, Olympia, WA, New York, L.A. and all over!
Web Developers - We're not just a Web Design Agency
Our specialties are not only in web design but also in web development and online marketing. Yes, we are the full-blown agency with a one-stop service. Our web development services are not just limited to the Washington area but all over. From Bellevue, Tacoma and all the way to LA, California, NY, London, Birmingham, UK and Glyn Ebwy, Wales! Our UK web design services assist many businesses in Solihull, Birmingham, West Bromwich, and surrounding areas.
Web Agency with perfect solutions & great reviews
Our small business solutions are the perfect choice for any small to medium size business looking for results. Especially if you're looking to see your small business website grow via effective web design and online marketing. In fact, our Seattle, WA web design company has assisted many businesses in and around the Puget Sound area. But, we did not finish there, we've also helped businesses in Seattle, Issaquah, Bellevue, Tacoma, New York, and California. Let our expertise help your business expand and reach new heights!
A Top Web Design Agency with solid Web Development and Online Marketing credentials.
Online Marketing, SEO services available to small businesses in:
Following is a list of cities we serve and to help small businesses improve their online marketing presence via effective organic Seattle SEO and web solutions.
Our web related services have delivered many solutions to small businesses in and around Seattle. Other local areas where our clients are include: Algona | Auburn | Kent | Bellevue | New Castle | Bellingham | Factoria, Bellevue |  Federal Way | Fife | Kent | Renton | Kirkland | Issaquah | Lakewood |  Lynnwood | Mercer Island | Marysville | Mill Creek | Olympia | Redmond | Seattle | Tacoma | Kennewick | Gig Harbor | Vancouver
Our SEO packages and marketing solutions are affordable and geared towards small businesses. In particular, businesses in and around Seattle, Bellevue, Redmond,  Snohomish, Tacoma, Kent, and Factoria Bellevue, WA continue to be our loyal customers. Our SEO company and web design firm do not just make a promise but, rather carry it out to succeed. Whether you are close to home in Seattle, or elsewhere.
Since the start of SEO, our SEO services and SEO marketers focus on organic SEO for small businesses like restaurants, distributors, professionals, doctors, dentists, and attorneys/call us for a free SEO estimate at (425)-336-0069.
Digital Marketing Services
Our digital marketing services are available in Washington and other states. Locally we assist small businesses in Puyallup,  Gig Harbor, Olympia, Bellevue, Issaquah, Kirkland, Seattle, Vancouver, Tacoma, and surrounding areas.
Internet Marketing Services
Our internet marketing services coupled with web design and SEO will get your small business website to the top of your search engine. We focus on local as well as larger markets. All the way from Seattle, Olympia, Maple Valley, Kirkland, Bellevue, Tacoma and states like Washington, California, and ones further out! We provide quality on-page SEO as well as off-page services. For example, helping to acquire customer reviews.
Organic SEO is the Perfect Solution
Yes, SEO is the best way to get your website visible online. But, you need to hire an agency that knows what they are doing. We at Visualwebz work within guidelines set by search engines. Thus, getting positive results for our customers. Also, our SEO consultant services are not only local in Renton, Kent, Seattle, Ballard, Bellevue or other areas. In fact, our reach is beyond Washington and the USA!
Online Marketing Services
Our online marketing services are not just limited to Seattle, Bellevue, Renton, Tacoma or Bellingham. But we offer services to all businesses nationally and globally. Go ahead and contact one of the top digital marketing agencies near you. You'd only realize that the SEO services that they offer will be extremely costly and outside your budget. In fact, there are many SEO Companies to choose from but we ask you to check our reviews and decide why our customers chose us.
Visualwebz is not just a top Seattle web design agency but also recognized as a top advertising and marketing firm in Washington state.
Seattle Web Design - Call (425).336.0069
A Website Credibility added by a Seattle Website Design Firm
Simply having a presence on the internet can make a profound impact on the way your customers treat you. Among the myriad benefits of a website is the fact that your business will appear more legitimate to your customers. It's a low bar of entry but can be a very important one. By appearing on a Google search, your chances will increase in reputation. In fact, while it may seem like an extreme response, having no website will mean sending customers to your competitors. Also, more importantly, a website that is not optimized for page one ranking will mean probably no customers from your website.
We Build Awareness
Beyond adding credibility and legitimacy to any business, a website must also serve an incredibly valuable function. Thus build awareness. For a small upkeep cost, a properly designed web presence can provide more customers and brand awareness than any other form of advertisement. For example in the newspaper or on the radio.
While such ads rely on the chance that a potential customer is on or near that medium, not all customers will need that service. On the contrary, the internet allows anyone with a need to find you. In fact, potential customers would already have a need hence will act by an online search. problem. This approach to advertising proves to be nearly free and is one of the biggest benefits of a website.
When customers want to find services, their immediate action is to search for them on the internet. This is something everyone does to find exactly what they are looking for. The best way they truly understand what a business has to offer is their own website. It is the easiest way for customers to get information, and for businesses to truly make an impression on their possible consumers. It gives a clear interpretation of what your business is about. Which is why, in this day and age, having a website is crucial to the sales of a business. The benefits of a website include, but are not limited to:
For the Beginners
Creating Connections
Community Growth
Gain New Coworkers
Easy Access to All
Properly Promote Yourself
Offering aesthetically appealing websites
Our Seattle Website Design services always offer you an aesthetically appealing website that not only looks nice but is also easy to navigate and functional. In fact, we place a great deal of effort in ensuring that the website is in line with the latest trends as well as competitions. Furthermore, such a support system allows our customers like small businesses to excel further. In fact, even after the website design goes live! Our web developers and SEO marketers continue to support and help our clients, be it via phone or email. In fact, our support system could be educating clients on various web-based and web design technologies, or the basics of what they can do to assist in their business ranking.
Seattle Website Design services will help your company growth
The biggest website benefit is that investors, customers, and potential customers have access to your services and products. If your website is planned strategically, you will be able to attract a much wider market and help your company grow. Not to mention that it will attract potential partners and investors.
If your looking for website developers near you, you've come to the right place! We provide web services to the following areas, but not limited to Auburn, Algona, Milton, Seattle,  West Seattle, Bellingham, WA, Des Moines, Bellevue, Issaquah, Burien, Federal Way, Fife, WA, Maple Valley, Mill Creek,  Covington, WA, Des Moines, and Seatac. Des Moines and Seatac are generally neighboring cities to Kent.
Seattle Web development includes numerous online services including keyword analysis, SEO and online marketing. As a result, some local areas we serve include:Washington State | Auburn | Bellevue | Eastside – Bellevue |  Bellevue Website Design – Local Website Firm | Bothell |  Des Moines | Federal Way | Fife | Issaquah | Kent | Kirkland, WA | Lacey | Lakewood |  Lynwood | Maple Valley |  Mercer Island | Marysville | Mill Creek | Seatac WA | Tacoma | Tukwila | Vancouver | Everett | Spokane | Seatac | Seattle Web Design | Renton | Seatac Airport is the main port of entry into and out of Seattle by air.
Websites are a very important tool for those who have their own business. Especially powerful as marketing tools. In fact, a well-maintained website can help a business gain a competitive edge over its competitors. More importantly, is that a great designed website will prove to be far more promising than a cookie cutter website. In fact, a website itself can be used in many ways, especially for various marketing strategies. 
Seattle website design services help with online competition
It's very difficult to be able to compete without a correctly built website. Of course, competitors will gain a bigger chunk of the market share due to its competitors not be a threat. Such opportunities being missed will result in a lower form of cash flow and revenue. In the business world it is essential that no opportunity is missed, and not having a website can be a result of little or no business. 
Notably, Visualwebz.com serves numerous businesses around Seattle. For example, Ballard – Small business in the Ballard area will no doubt benefit from our website's services. For example, the first-page ranking will allow your website to rank well in Google. In addition, other areas in Seattle include: Belltown |  Fremont | Madison Park | Capitol Hill | West Seattle | Queen Anne | Magnolia | Downtown Seattle | Seattle Web Design Services | Seattle | Northgate | Web Design Seattle Washington | Seattle Web Page Design | Small Biz Web Design
Seattle Website Design & SEO services offered nationally
Besides providing SEO and online marketing to local businesses we also provide such services to small businesses in other states. For example, local cities include Seattle, Federal Way,  Issaquah, Kirkland, Lakewood, WA, Monroe, Olympia, Tacoma and Bellingham, WA.
Albuquerque | Anaheim | Atlanta | Bakersfield | Bellevue, WA |  Charlotte NC | Cleveland | Colorado Springs | Columbus Ohio | Corpus Christi | Dallas Texas | Denver Colorado | Detroit Michigan | El Paso Texas | Fort Worth Texas | Fresno | Honolulu | Jacksonville | Long Beach California | Louisville | Memphis TN | Mesa Arizona | Minneapolis | Phoenix AZ | Portland Oregon | Raleigh | Riverside, California  | Sacramento | San Diego | San Jose California | Santa Anna | | Tucson | Virginia Beach | Washington DC | Seattle Washington – Issaquah, WA
Save Time & Money
Having a website saves the business time and money. This is because having a website can eliminate the need to have a ˜brick and mortar˜ business. In fact, you can sell your products online, therefore, reducing or eliminating physical locations. Websites also act as a medium for advertising, therefore, saving you money. Another website benefit is that it makes communication easier and faster. 
Whether you're looking for a website for an attorney, small law firm, dentist, or marketing a law firm? Our web developers will deliver exactly what you want. Call Visualwebz today at (425)-336-0069.
Other states Seattle Website Design services are available:
With so many website developers available in Seattle why not contact us and find out why we are the right choice. Besides the quality of our work, you'd be shocked at the price differences in comparison to other Seattle Web Design AGencies.
Contact Visualwebz your Seattle Website Design agency today. Our web developers are ready to start on your business or personal website project. We specialize in WordPress and a range of other CMS. Be it WordPress website problems, advertising online, or needing organic SEO our professional web design services are affordable and competitive. Yes, our website cost is set for the budget minded individual or business. Call (425)-336-0069.
Seattle Website Design services you can rely on!
Were available 7 days a week for any type of website service. For example, fixing websites, removing toxic links or just doing simple landing pages. We can deliver such services within 24 hours! Also, our simple websites for small businesses are completed within 7 days, yes 7 days! Just in case if you're very eager to see your website launched sooner rather than later? Then we can speed up the process through our web development software. Contact Visualwebz for your Seattle Web Design services!