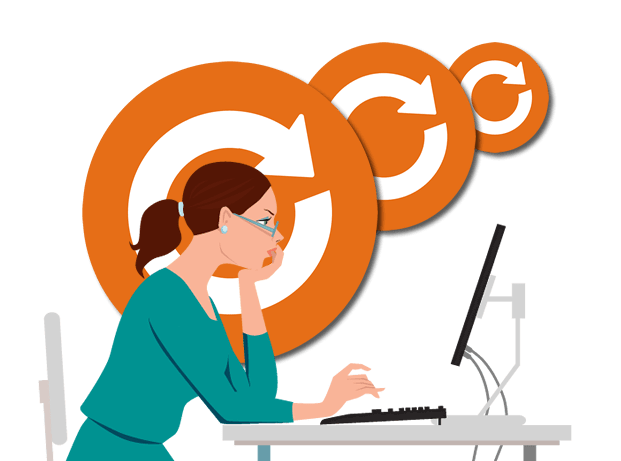 Professional Website Design Process
1. Website Design Process
Website design process requires work from both sides. As a customer, you will need to work alongside us. This will ensure that the final product meets your satisfaction. After all, we take pride in understanding what our customer's needs are. Also, though every website design process is similar each project is handled differently based on specific requirements.
---
 Kick Off with the Website design process
---
Website Design Process starts with…
Website design process always starts with an initial deposit. An initial deposit of 30% or a minimum of $100 whichever is greater. Final Payment of the website will be requested prior to the website being deployed and going live.
How to make a payment
Payments are requested via Check, Visa, MasterCard, American Express, or Discover card. Upon receipt of a payment, we will initiate the preliminary analysis of your website, and get your project started.
How to make a payment
Payments are requested via Check, Visa, MasterCard, American Express, or Discover card. Upon receipt of a payment, we will initiate the preliminary analysis of your website, and get your project started.
Once Website Design Process Starts…What Next…
Once the project has started we will work with you and explain the process.  But generally, the following pointers will help you understand some of the steps you will be required to do: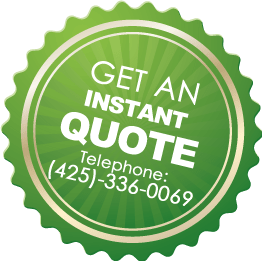 Page Content: This will be determined during the initial consultation, the number of pages you will need and whether or not you have existing material to fill those pages or will need to work on new content. Content will need to be delivered electronically, as additional charges will be uncured if we provide the digital content.
Artwork: The best possible method for providing graphics is to supply electronic images (i.e. jpg, gif, png etc). Alternatively, you may also provide – brochures, photographs and other printed material, which will be scanned.
Website Approval: The first major milestone is the website template design and completion. VisualWebz will design your template in preparation for text and pictures. Also, provide you ample opportunity to review the design, and approve it prior to pursuing on to the next phase of the website development.
Delivering the best Web Design & SEO Services
Local Web Design Services
If you're looking for web design, website development, a new website or wanting to revamp to an existing small business website, then you've come to the right place. Notably, at Visualwebz LLC we understand business owners and the website benefits your business needs. In addition, we understand that being a website owner you will want to see immediate results. Furthermore, we can help your website reach an international, national or local customer base. Besides, we know how to get your customers to you. After all, small business websites and SEO have been our specialty since 2008!
We Deliver the Best Web Services
Our website developers specialize in delivering the best websites and nothing more. More significantly, our qualifications and experience allow us to deliver clear and concise solutions. As a matter of fact, we will keep you in the loop during the whole web development process. Immediately after the launch of your website, we will work with you in improving your online presence. For example, our SEO specialists will help drive traffic to your website. With this in mind. Visualwebz LLC is the ideal firm to hire for your next project. In fact, we will also take care of your web security - remember you will need to secure your website from hackers. Similarly, other website design services offered include website maintenance, support, and website testing.
Interested in chatting to us regarding SEO or web design? Or just have questions regarding our expertise or web design costs? Then Contact us today at 425.336.0069. You may also want to check our reviews, and learn why our customers like us! After all, our 5-star reviews clearly tell prospective customers why we stand out when it comes to service, punctuality, quality, and affordability.
Resources & Links
Our Blog covers a range of services, practices, and trends in the areas of web design and SEO.
Marketing & SEO
Web Design & Website Development
Proven Website Design Process
Effective Organic SEO and Social Media with Results.
Website Design - Call (425).336.0069
We understand the Website Design Process for Small Businesses
After all, we have been building websites since 2008, and have only grown and further established ourselves with strategies to provide the best solutions possible. We are one of the few established SEO companies in Seattle and  web design company that helps local businesses gain the success they deserve. Contact us and let us help you with any web support your business may need.
If your looking for website developers near you, you've come to the right place! We provide web services to the following areas, but not limited to Auburn, Algona, Milton, Seattle,  Bellingham, WA, Des Moines, Bellevue, Issaquah, Burien, Federal Way, Olympia, Fife, WA, Maple Valley, Mill Creek,  Covington, WA, Des Moines, and Seatac. Des Moines and Seatac are generally neighboring cities to Kent.
Professional Website Development through a clear Website Design Process
Our clear cut website design process has been perfected right down to the last part of the website going live.
Seattle Web development includes numerous online services including SEO and online marketing. As a result, some local areas we serve include:Washington State | Auburn | Bellevue | Eastside – Bellevue |  Bellevue Website Design – Local Website Firm | Bothell |  Des Moines | Federal Way | Fife | Issaquah | Kent | Kirkland, WA | Lacey | Lakewood |  Lynwood | Maple Valley |  Mercer Island | Marysville | Mill Creek | Seatac WA | Tacoma | Tukwila | Vancouver | Everett | Spokane | Seatac | Seattle Website Design | Renton | Seatac Airport is the main port of entry into and out of Seattle by air.
Notably, Visualwebz.com serves numerous businesses around Seattle. For example, Ballard – Small business in the Ballard area will no doubt benefit from our website's services. For example, the first-page ranking will allow your website to rank well in Google. In addition, other areas in Seattle include: Belltown |  Fremont | Madison Park | Capitol Hill | West Seattle | Queen Anne | Magnolia | Downtown Seattle | Seattle Website Design Services | Seattle | Northgate | Web Design Seattle Washington | Seattle Web Page Design | Small Biz Web Design
Online Marketing & SEO services nationally
Besides providing SEO and online marketing to local businesses we also provide such services to small businesses in other states. For example, local cities include Seattle, Federal Way,  Issaquah, Kirkland, Lakewood, WA, Monroe, Olympia, Tacoma and Bellingham, WA.
Whether you're looking for a website for an attorney, small law firm, dentist, or marketing a law firm? Our web developers will deliver exactly what you want. Call Visualwebz today at (425)-336-0069.
Other cities and states where we have used clear Website Design Process are available :
Visualwebz has been providing individualized Website Design Process and online marketing services since 2008. We can clearly state that cheap websites are not what we deliver. Our quality built website designs are exactly that. Our website design process has been engineered to deliver web design services to the best quality possible. Whether its a simple website or a large one, our website builder will know exactly what to do! Also, our Seattle SEO services are taken care by a professional SEO consultant that's very familiar with the practices and strategies in the industry.
Web Design, Current Trends and Online Marketing Blog Posts: