Websites Developed so far…
Websites developed by us continue to reach new horizons and help businesses expand. Overall, Visualwebz specializes in the whole web development process for all types of businesses. This page lists the range of website services, we have delivered. For example, small business websites developed, website redesigns, web designing, and SEO. Overall this page provides you with a good idea as to the prospective website clients our web developers deal with. Our clients range from industrial websites, healthcare, non-profits, and professionals. In addition, we work on digital content and are SEO specialists. We cover a huge spectrum of web technologies and are more than delighted to help your business thrive online. Our website portfolio page provides a quick snapshot of some websites we have worked on. Please check our work.
Click on the category below to view website developed...
E-Commerce websites developed
Over the years we have mastered the science behind web design. Our approach to understanding what our customer's needs are as well as how they match to market changes, such as competition has only got better. Also, our web design services, especially e-Commerce Websites development provide the best quality for any small business seeking a shopping cart system. In fact, our custom e-commerce website designs cater to small businesses starting off or those that are looking to expand. In addition, we have a strong handle in providing quality e-commerce websites for small business owners. In fact, e-commerce websites developed by us stretch across a number of  CMS (Content Management Systems) such as WordPress, Joomla, and Drupal.
We specialize in the best website designs and e-Commerce websites that are fully functional and integrated into your business. There are many payment gateways to choose from, for example, Authorize.Net or Paypal. We have highlighted numerous options available on our website choices page, and encourage you to browse around.  We've also put some information together as to what small business website benefits you would gain from your investment, and of course, some information on website costs.
WordPress and Other Custom CMS Solutions
Websites developed with WordPress are the perfect option for any small business looking for scalability. Also, if you're seeking control of your content then WP is one of the best solutions. Notably, WordPress is no longer just for blogging but also used for much larger website projects. Once the site has been completed, you will be able to add/edit and delete content as you require. Something else to note is that a WordPress website may be one of the best and affordable options available. Just in case you don't have the time to manage your website, you can always leave the website maintenance to us.
Click here to learn more about WordPress and PHP (Learn more > What is WordPress?). Furthermore, all websites developed are fully responsive and SEO ready. Also, just in case you're looking to get your website ranked and attract more traffic, our SEO services would be a perfect choice. In fact, we've taken care of many small businesses and got their website to rank higher and on the first page of search engines. For example, AAABlindCleaners SEO project is one of many case studies you can check. Read more about this Seattle SEO case study.
Contact us if you have specific website questions and need more information on WordPress or any other web services we offer. Besides WordPress Development we also specialize in fixing broken websites.
Following are numerous industries we've worked with, ranging from healthcare professionals, Finance and, Charity website designs. We are certified in WP SEO, hence are aware of the best strategies for attracting traffic to any website through our WordPress SEO.
Schools / Training / Recruitment
Construction Related
WordPress Development Projects
Websites developed with landing pages
We can create that custom landing page for any business that is looking for effective online marketing. Especially if you have an ad campaign running and customers need to be directed to a specific promotion. In fact, we know as SEO specialists that such pages play a key role when it comes to page one ranking. Overall we place a great deal of emphasis when building landing web pages and test them accordingly. Which is that the final goal will always reflect your business goals.
In addition, we will convert them old HTML websites into more modern responsive designs. Websites designed using only HTML/CSS can still be built, but, will have limitations. Limitations such as editing the content by yourself, unless you're familiar with HTML/CSS?
Did we forget, we also specialize in animation? Maybe you're looking to launch a new promotion with an animation? We specialize in best practices in animation. Contact us today, and let's sit down and plan a storyboard and wireframe! Following are some of the websites developed by us:
Custom Database Driven Websites Solutions
We specialize in custom website services and web support where website solutions are unique to each and every customer. Such solutions may include websites being developed ground up using web development software and technologies such as PHP, ASP.Net (Microsoft). Such solutions are best suited for businesses with unique needs. For example, a small business may need components of its website tied to their physical systems at their premises. It could also include interactive web pages being built. If you have specific business requirements or even a vision? contact Visualwebz and we will work with you and give you the various options available to move forward.
Cities where we provide Web Design for small businesses:
We offer the best website design services and web support available to small businesses in Washington and other states. Yes, our website builder services are available to all businesses at affordable and cheap prices. After all, hiring competent web developers, website designers, WordPress Designers, and web builders will get you the results your business needs to be successful. Whether you're looking for a web agency in Seattle or a website developer? We can help. Call us at (425)-336-0069.
Every business deserves a professionally designed website
Our freelance website development services will get your business the professional presence needed! Whether it's an e-commerce website in WordPress or any other type of website, we will deliver and do exactly what you expect! Our professional web designing and online marketing experience prove to be inexpensive, effective for small businesses and professionals alike.
Our local web design services are not only available locally in Seattle, Washington,but nationally. For example local cities where we offer services in Washington include Auburn, WA | Seattle, WA | Covington | Kent | Kent, WA | Federal Way | Tacoma | Olympia |  Issaquah | New Castle| Lakewood | Gig Harbor | Everett | Monroe | Mill Creek | Milton | Puyallup | Redmond | Renton | Tacoma | White Center | Vancouver | Bellingham | Seattle.
If you need a new website or just looking for some website support, reach out to us, and let us help.
Hire the best Web Design Services from Washington
With front-end and back-end experience, our customers back us up as the best web design services. In fact, how could you possibly go wrong? After all, our full stack development experience and online marketing will pave the path for your business success. Contact us today at (425)-336-0069. Just a reminder, that our services are available, but not limited to Seattle, Bellevue, WA, Tacoma, Olympia, WA, New York, L.A. and all over!
Web Developers - We're not just a Web Design Agency
Our specialties are not only in web design, but also web development and online marketing. Yes, we are the full blown agency with a one stop service. Our web development services are not just limited to the Washington area but all over. From Bellevue, Tacoma and all the way to LA, California and NY!
Web Agency with perfect solutions & great reviews
Our small business solutions are the perfect choice for any small to medium size business looking for results. Especially if you're looking to see your small business website grow via effective web design and online marketing. In fact, our Seattle web design company has assisted many businesses in and around the Puget Sound area. But, we did not finish there, we've also helped businesses in Seattle, Issaquah, Bellevue, Tacoma, New York, and California. Let our expertise help your business expand and reach new heights!
A Top Web Design Agency with solid Web Development and Online Marketing credentials.
Online Marketing , SEO services available to small businesses in:
Following is a list of cities where we are available to help small businesses improve their online marketing presence via effective organic SEO and web solutions. 
Algona | Auburn | Kent | Bellevue | New Castle | Bellingham | Factoria, Bellevue |  Federal Way | Fife | Kent | Kirkland | Issaquah | Lakewood |  Lynnwood | Mercer Island | Marysville | Mill Creek | Olympia | Redmond | Seattle | Tacoma | Kennewick | Gig Harbor | Vancouver
Our SEO packages and Online Marketing solutions are affordable and geared towards small businesses. In particular, businesses in and around Seattle, Bellevue, Redmond,  Snohomish, Tacoma, Kent, and Factoria Bellevue, WA continue to be our loyal customers. Our SEO company and web design firm do not just make a promise but, rather carries it out to succeed. Whether you are close to home in Seattle, or elsewhere.
Our SEO services and SEO marketers focus on organic SEO for small businesses like restaurants, distributors, professionals, doctors, dentists, and attorneys/call us for a free SEO estimate at (425)-336-0069. 
Digital Marketing Services
Our digital marketing services are available in Washington and other states. Locally we assist small businesses in Puyallup,  Gig Harbor, Olympia, Bellevue, Issaquah, Kirkland, Seattle, Vancouver, Tacoma, and surrounding areas. 
Internet Marketing Services
Our internet marketing services coupled with web design and SEO will get your small business website to the top of your search engine. We focus on local as well as larger markets. All the way from Seattle, Olympia, Maple Valley, Kirkland, Bellevue, Tacoma and states like Washington, California, and ones further out!
Organic SEO is the Perfect Solution
Yes, SEO is the right way to get your website and visible online. But, you need to hire an agency that knows what they are doing. We at Visualwebz work on guidelines set by search engines. Thus, getting positive results for our customers.  Also, our SEO consultant services are not only local in Renton, Kent, Seattle, Bellevue or other areas. But reach further beyond into other states!
Online Marketing Services
Our online marketing services are not just limited to Seattle, Bellevue, Renton, Tacoma or Bellingham. But we offer services to all businesses nationally. Go ahead and contact one of the top digital marketing agencies near you. Though there are many SEO Companies to choose from we ask you to check our reviews and decide why our customers prefer and chose us. 
Visualwebz is not just a top web design agency, but also recognized as a top advertising and marketing firm in Washington state.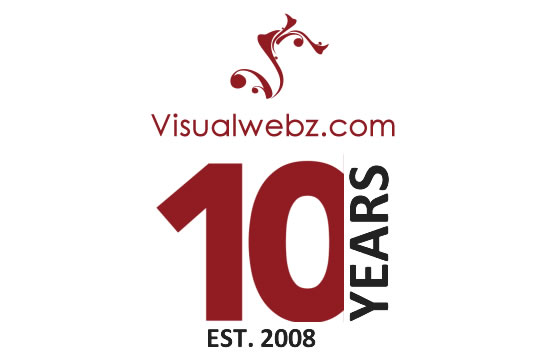 Website Design - Call (425).336.0069
Now that you've checked some of the websites developed by us, ask yourself what is web design?
Web design is all about creating websites. There are several features involved when it comes to web development: these include the layout, graphic design and the content of the website. Each aspect is important as they govern how people will respond to the website whenever they visit it. At Visualwebz LLC we ensure that every website layout should be unique and in tune with the content on the website. If you check our website developed you will see some similarities as well as complete differences.
The layout should be simple and easy to the eye in order to avoid any kind of confusion. However, some website designers may argue that it is just easier to use than the common types of layout seen on every other website. Hence the reason being, it has been proven to work for those websites. For example, people pay more attention to the content rather than the layout and is very familiar. We, on the other hand, find this to be lazy and advocate for uniqueness especially in the case where it's a competitive business website because you always need to stay ahead of the competition.
Website developed that avoid a situation where the website is too busy is a key aspect of what we deliver. For example, a cluttered website will act so busy that the visitor has no idea what to check first. Thereby making it a pain to navigate. Hence a clean layout ensures whoever is visiting the website remains visually engaged.
Websites developed with a lot of content
Websites that have a lot of content can benefit from using a grid of cards to display information. Grid cards help whoever is using the website to dive into relevant information easily. They usually comprise an interesting picture and a short description of the content. The interesting thing about grid cards is that they work so well with responsive designs because they can be configured at the time of website development.
A few simple tips we use during website development
There are a few simple tips that can go a long way in making a website more effective and efficient for the user. For example, our web design process includes short paragraphs and sentences. Hence avoiding repetition, passive tense language and the use of words that are not needed. We do our best to shorten text in order to make the content appealing and so that users won't be lazy to read the content. One last thing that is embedded in the mind of our web designers is to address the user directly. Hence, not only does this make the user of the website feel like they are on the right website. But also helps them identify and associate themselves with the content.
Proofread all website content during and after websites are developed
We cannot be stressed enough the need to proofread a website when designing it. Typos and common errors will have a negative impact especially in terms of how visitors will view the website. For example, during the SEO process, keywords will be used when designing the website so as to improve the websites SEO. Hence, correctly aligned content and no errors will get the website further ranked.
Websites developed with Graphics…
Last but not least, graphics will helps to visually communicate the website and provide a queue of ideas and concept. Also, this will solve any problems through the use of illustration, form or color. There are different types of graphic design such as visual identity, marketing, and advertising, publication, the packaging just to name a few. Seeing that graphic design is a dynamic and evolving field, knowing the specific graphic design you want would help in identifying the specialist you might need to reference or create your website. Above all we at Visualwebz LLC tailor for the audience it is intended to reach.
Websites Developed for local small businesses
If your looking for website developers near you, you've come to the right place! We provide web services to the local areas, but not limited to Bellingham, WA, Des Moines, Bellevue, Burien, Federal Way, Fife, WA, Covington, WA, Des Moines, and Seatac. Des Moines and Seatac are generally neighboring cities to Kent. Our websites developed are the best web design solutions around. Content writing for startups though securing existing websites with HTTPS are some of our many online solutions.
Professional Website Developed by a local Website Designer
SEO & Websites Developed nationally
Besides providing SEO and online marketing to local businesses we also provide such services to small businesses in other states. For example, local cities include Bellevue, Federal Way,  Issaquah, Kirkland, Lakewood, WA, Monroe, Olympia, Tacoma and Bellingham, WA. Websites developed and websites design also span to other states and cities:
Whether your website needs fixing or maybe you're looking to get new websites developed or even need organic SEO with better keyword targetting? We will do it. Be it an attorney, hairdresser or dentist? Our expertise spans all industries and small business web services. Consider Visualwez for your next web design project, and let's get your websites developed correctly.
Websites Developed in other areas include:
Besides SEO and websites developed being developed by us, we also fix WordPress problems and other related issues. We can't emphasize enough that you don't end up with a poorly designed website and be part of the worst website experience. In fact, work with us and we will get your website built professionally. Finally, our experience will give it the correct online exposure through our Google ranking strategies.
Web Design, Current Trends and Online Marketing Blog Posts: