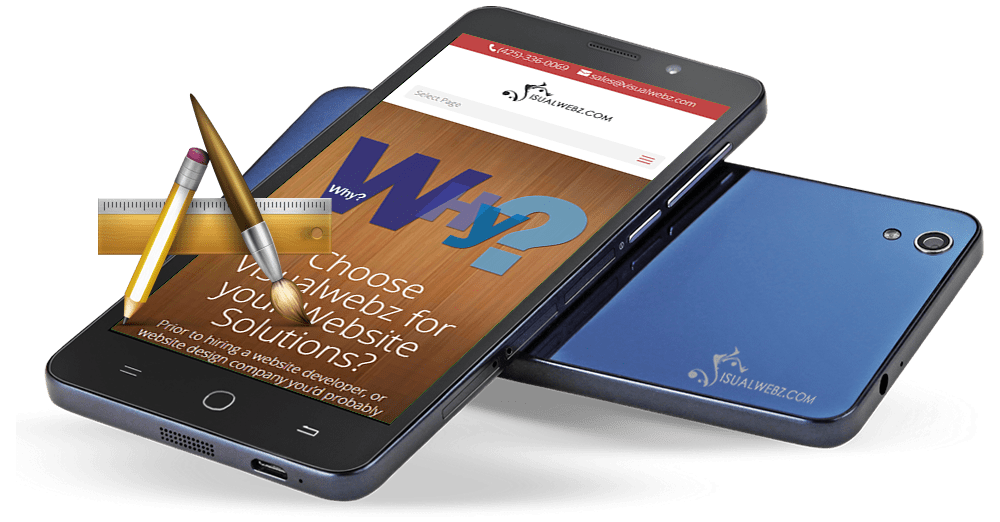 Website Design Services by Visualwebz include professionally designed websites that rank on search engines. Our online marketing services and website design deliver results—certainly the most important aspect for any business owner.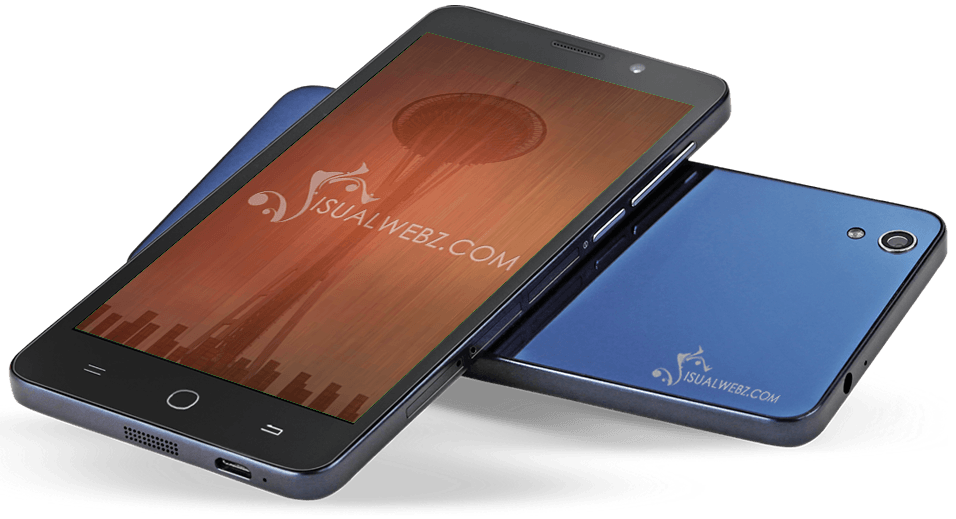 Website Design Services and Online Marketing
Web design services that specialize complete web development, online marketing, and SEO.
New Website
We create individualized custom website designs that allow businesses to expand. In fact, our carefully crafted websites are developed with a purpose and goal in mind, More Customers!
Website Maintenance
Suppose your website is outdated and not meeting your customer needs. We will re-design and develop a functional and attractive website with a "wow" effect. It will also be optimized for more traffic!
Online Marketing / SEO
You have a website, but it's not getting traffic or has limited online visibility. Our proven SEO strategies will enable your website to rank higher and generate sales.
We focus on customer relationships and success-based solutions.
Our services include understanding competition and creating individualized strategies for each customer.
VisualWebz LLC Named a Leading Agency for Excellence in Web Services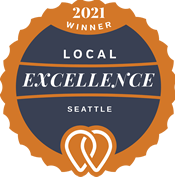 Seattle Website Design Professionals
Professional services offered but not limited to:
Online Marketing
Besides having a pretty website, every business owner should be aware that they need to be also marketed. Hence, website ranking is paramount! We cannot emphasize enough that correct SEM (Search Engine Marketing), SMM (Search Media Marketing), Social Media, and SEO (Search Engine Optimization) are required.
Content Writing
Effective content strategies and content writing play a key role in getting your website ranked .above your competition. Hence, why we focus on a specific keyword analysis approach. In fact, targetting correctly selected keywords and demographics is a win-win when it comes to page ranking.
Custom Website Development
Animation
An animation will no doubt provide your website to stand out from your competition. We offer a range of animation services that cater to specific business needs. Just a note we also adopt best practices in animation.
Repairing Existing Websites
Yes, websites can "die" due to outdated code or code not correctly maintained. We can maintain, fix, and repair websites that have failed. Whether it's PHP or ASP, we ensure that there is no downtime. Be it a WordPress website problem or any other, we can effectively monitor and secure your website.
Landing Page Design
Landing pages no doubt entice visitors to contact you. Thus should be designed and built correctly. Be it via WordPress or hard coding, we can create the ideal landing page for your business. A page that is engaging, the perfect user interface, and converts visitors.
Seattle Website Design Professionals
We all know that there is immense competition on the web. Therefore, we work on website redesign's overall personality, including the right selection of fonts and great design to enhance its functionality.
Our web design practices do not include stuffing websites with unnecessary content. But offer clear designs that are intuitive and compelling enough for visitors to stay on the website.
There are many identical websites on the web, but we aim to make you the winner by adding unique selling points to your website. We work alongside our clients to design & graphics that offer a coherent visual message. Click here if you'd like a quick online quote?
WordPress Website Design Services
A content management system (Word Press) may not always be the perfect solution. For example, you may be looking to integrate other systems with your website, or an external database system. You may even have a mobile app that may need to interact with a database? There are so many possibilities where a custom solution would be the ideal option. Customization varies based on the front-end and back-end requirements. We provide full-stack website solutions in a range of web-based technologies. Visualwebz specializes in numerous industries. Our prospective client base is healthcare, construction, industrial, professionals, and small businesses.
Excellent website design services start with creative minds like Seattle Website Design Professionals.
Our experience and evident passion for website design services are part of the equation for delivering excellent website design services. After all, the term website design services seem simple? It suggests deciding where the actual content and pictures are placed on a page. But, we go a bit further. We first understand the business and its purpose. Even more, we continue to stay ahead of web design trends and suggest current web design tips that are beneficial to the success of a website. Hence the focus of creating a website with real impact starts here. It needs many related vital elements, such as a call to action, readable routes, fast download speeds, and perfect coding, to name a few when it comes to great website design services.
Our Website design services help small businesses to achieve clear-cut results. Remember, before building a website, you should clearly define the purpose of the website. Hence, why we conduct a market analysis to help decide on the detailed functions of the website.
Only by using professional website design services like ours can you avoid many problems down the road. Our professional website design services are proven to offer quality outcomes, affordability, and a smooth process. After all, we encourage you to check our reviews and see why we continually rate number one.
Why Seattle Website Design Professionals?
The benefits of selecting a professional web agency like ours will provide your website with:
Fast load time.
Solid color and pattern selection.
A balanced flow of content and images.
Original concepts and innovative imagination.
Excellent graphics and animation.
Video design.
Measured layout.
Website design services backed by excellent customer care.
Google verification.
Web scripting support.
User-friendly with attention-grabbing websites.
Basic SEO work to better search engine optimization.
Coding that meets browser standards.
Cross-browser compatibility.
Latest multimedia support.
Responsive layouts for all devices.
Professional Website Design Services with an Identity.
Websites delivered with exceptional quality and class.
Effective Organic SEO and Social Media with Results.
Affordable Small Business Website Design Services
Effective Website Design Services & Production
Local Seattle Website Design Professionals
Think about it; a website should keep your potential customers or visitors to your website fully engaged. For example, any website design may be pretty but not always deliver the goods. Goods, for example, would refer to customer conversions. Your website can get traffic and customer conversions through an effective website design process, solid online marketing, and SEO.
Web Design things to consider
What content does a general web design contain? What are the style, color, and content needs of web design? How do you want to think about the user experience and other factors?
One thing to consider is the design of the pure website itself. Text can be designed with different fonts and layouts. Pictures and videos also need to be visible and laid out correctly. Do you have a lot of text and a few pictures? Do you have a lot of videos and a little text? As professional web designers, we always thoroughly check the overall design. After the technical choices, you still need to consider how you will promote your site. Will there be any online marketing? Will you interact with a community?
Website design services and website production
After all, website design and website production are not the same things. Design is a process of careful thinking, and production is simply the result of that thinking. A great website first needs an excellent design, which then leads to an excellent production. The design is the core and soul of the site.
Determine your Website Theme
Now you may be asking yourself, what are themes? To build a website, you must first determine the overall theme of the website. Generally, these are the styles and layouts and fall into the following categories:
Step by step guide to planning a website
A list of Planning Steps compiled by Seattle Website Design Professionals
Think about the header layout of all pages of the website. The headers of each page on a corporate website should be almost the same. The header should be shared by all pages, not written separately for each. This streamlines the code of the website and has great benefits for website design.
It would help if you had a clear page navigation layout on the website. The navigation layout of the website often has two parts: the main menu and a sub-menu.
The main menu navigation is generally arranged at the top of the web page, laid out horizontally. The submenu navigation is laid out on the left side of the page and arranged vertically. Each main menu has its own submenu. The other part is the breadcrumb navigation. With a good breadcrumb design, users can remember how they arrived at the current page. They will not lose their way and will be able to return to where they came from. Plan how to organize the links on each page on the website. Most websites have a lot of links. The layout of these links can also be beneficial in navigating the site. Users and search engines both care a lot about your links.
A link on the right side of your main text gives your user something to click when the article is not appealing. The right side might have links for related articles, which helps retain users and keep them on your site. A link below the text can be a good place for users who like the article to find more information. You can also use a link here to send the user back to the top of the article.
Pay attention to the layout of the previous and next page links if you have them. This link layout must be reasonable. These links should be easy to find and use.
Website Design Services with after Sales Support
Another important task is after-sales maintenance. This is to maintain the website's normal operation, ensure no bugs, and avoid problems such as garbled characters.
The security of the website is also the responsibility of the website design service. For example, if the website is invaded and attacked,  the design company might offer a free service to repair the problem. Be sure you believe the company you choose will understand security.
Website Design Services that offer SEO
Search engine optimization. This might be something that your website design company may not do?  Hence will need to ask if they specialize in this area. Just a note, we are experts in search engine optimization. Also, we know that the relationship between website design and search engine optimization is significant. For example, the website design company needs to build a good search engine optimization service framework.
Website design services are intended to provide a perfect website to meet the needs and requirements of its customers. Hence, a flawless website design will help to make site activities and queries easy. It also reflects the image of your organization.
Overall, your site can show the character of your company, expand your market, and add some new metrics for your visitors to view.
More details on Web Design
Seattle Website Design Professionals
If you're looking for website design, website development, a new website, or want to revamp an existing small business website, then you've come to the right place. Notably, at Visualwebz LLC, we understand business owners, and the website benefits your business needs. Besides, we know that being a website owner, and you will want to see immediate results. Furthermore, we can help your website reach an international, national or local customer base. Besides, we know how to get your customers to you. After all, small business websites and SEO have been our specialty since 2008!
Visualwebz LLC is the ideal firm to hire for your next project. Our website developers specialize in delivering the best websites and nothing more. More significantly, our qualifications and experience allow us to provide clear and concise solutions. We will keep you in the loop during the whole web development process. Immediately after the launch of your website, we will work with you to improve your online presence. For example, our SEO specialists will help drive traffic to your website. We will also take care of your web security – remember, you will need to secure your website from hackers. Similarly, other website design services offered include website maintenance, support, and website testing.
Interested in chatting to us regarding SEO or web design? Or have questions regarding our expertise or web design costs? Then Contact us today at 425.336.0069. You may also want to check our reviews and wonder why our customers like us! After all, our 5-star reviews tell prospective customers why we stand out regarding service, punctuality, quality, and affordability.
Website Design Services - Call (425).336.0069
Seattle Website Design Professionals that provide long-lasting business relationships
As you know, our company is well known for its website design services, and we have taken care of hundreds of clients. Why are we so trusting, you may ask? It's because we are reliable, consistent, and offer the best quality web services to our clients. With over 10 years in business, we have helped both small and large businesses excel further. In fact, over the years, our fundamental strategies have changed to keep up to date with search engines and audience needs.
Understanding Seattle Website Design Professionals & SEO Services
Any reputable company will understand the value that the Internet offers to it. For example, providing interactive opportunities to connect with current customers and attract new consumers. As the Internet evolves, we help businesses refine their online marketing efforts, reaching more potential buyers than before.
Our web marketing refers to a broad category of advertising that takes many different forms but generally involves any marketing activity conducted online. In fact, web marketing combines a wide range of marketing strategies, requiring traditional marketing comprehension and understanding of emerging technologies. Our marketing experience allows us to understand the strengths and weaknesses of various online marketing efforts. Hence creating a structured marketing plan is our key to getting businesses to the next level.
Our Seattle Website Design Professionals understand…
Our web designers and marketer understand what is being sold and who their target customer is. For example, our strategies vary based on different advertising strategies that appeal to different populations. Social media, for instance, is widely used by young people, while older Internet users are more dependent on email. An extensive analysis of market research reveals telling information about what customers want and where they gather.
Online Presence through Seattle Website Design Professionals
Once we've determined the target audience and created a general strategy, we will develop an online presence. This can involve everything from producing videos to creating entire websites. The technological infrastructure behind web marketing is just as important as its message and aesthetics are.
Seattle Website Design Professionals for Small Businesses
Our Seattle Website Design Professionals include the development of websites and maintenance, such as WordPress website maintenance.
Website Design Services & SEO services nationally
Besides providing SEO and online marketing to local businesses, we also provide services to small businesses in other states. For example, local cities include Seattle, Federal Way,  Issaquah, Kirkland, Lakewood, WA, Monroe, Olympia, Tacoma, and Bellingham, WA.
Whether you're looking for a website for an attorney, small law firm, dentist, or marketing a law firm? Our web developers will deliver exactly what you want. Call Visualwebz today at (425)-336-0069.
Visualwebz has been providing individualized website design services and online marketing services since 2008. For example, we have helped many websites thrive online, with higher ranking and online exposure. A good example is a Seattle SEO case study for a Blind Cleaning Company. We know many web design and digital marketers near you in Seattle, but we ask you first to connect with Seattle Website Design Professionals. Call (425)-336-0069.
Online Marketing, SEO services available to small businesses in:
Our tried and tested Small Business SEO Services help outrank competitors' websites and drive more traffic. Whether it's SEO for a dentist or promoting an online event, we have proven through many SEO case studies that we get it done! Ignoring our leading Seattle SEO marketing services could result in you missing many online opportunities and allowing the freedom for your business to expand.
If you want to succeed online and help your business's current online standing, then internet marketing is necessary. Our SEO Agency is a top-rated marketing agency that can help your business reach new heights and reach its maximum potential. More importantly, we can help pave the right path in making your website successful.
An SEO agency with innovative ideas, strategies, and solutions allows businesses to lead their industries. From local Seattle SEO through to global presence, our custom tailor-fit solutions help companies effectively compete. We can help your Seattle business reach that desired ranking on search results.
We serve and help small businesses improve their online marketing presence via effective organic Seattle SEO and web solutions. Overall, our Seattle website SEO practices have helped many companies gain the online exposure needed to attract traffic and generate sales. Following is a small list of cities where our outstanding and best Seattle SEO services are available.
Our web-related services have delivered many solutions to small businesses in and around Seattle. Other local areas where our clients include: Algona | Auburn | Kent | Bellevue | New Castle | Bellingham | Factoria, Bellevue |  Federal Way | Fife | Kent | Renton | Kirkland | Issaquah | Lakewood |  Lynnwood | Mercer Island | Marysville | Mill Creek | Olympia | Redmond | Seattle | Tacoma | Kennewick | Gig Harbor | Vancouver.
Our SEO packages and marketing solutions are affordable and geared towards small businesses. In particular, companies in and around Seattle, Bellevue, Redmond,  Snohomish, Tacoma, Kent, and Factoria Bellevue, WA, continue to be our loyal customers. Our SEO company and web design firm do not just make a promise but instead carry it out to succeed whether you are close to home in Seattle or elsewhere.
Since the start of SEO, our SEO services and SEO marketers have focused on organic SEO for small businesses like restaurants, distributors, professionals, doctors, dentists, and attorneys. Call an SEO Expert for a free no-obligation estimate - (425)-336-0069.
Digital Marketing Services
Our digital marketing services are available in Washington and other states. Locally we assist small businesses in Puyallup,  Gig Harbor, Olympia, Bellevue, Issaquah, Kirkland, Seattle, Vancouver, Tacoma, and surrounding areas.
Internet Marketing Services
Our internet marketing services, coupled with web design and SEO, will get your small business website to the top of your search engine. We focus on local as well as larger markets. From Seattle, Olympia, Maple Valley, Kirkland, Bellevue, Tacoma, and states like Washington, California, and ones further out! We provide quality on-page SEO as well as off-page services. For example, we are helping to acquire customer reviews.
Organic SEO is the Perfect Solution
Yes, on-page SEO and off-page SEO services are the best way to get your website visible online. But, you need to hire an SEO agency or SEO expert that knows what they are doing. At Visualwebz, we work within guidelines set by search engines. Also, understand terms like LSIGraph and incorporate structured data into websites. Our digital marketing strategies coupled with web design get positive results for our customers. As an established SEO consultant, we are available locally and nationally as professionals; our reach is beyond Washington and the USA!
Online Marketing Services
Our online marketing services are limited to Seattle, Bellevue, Renton, Tacoma, or Bellingham. But we offer services to all businesses nationally and globally. Go ahead and contact one of the top digital marketing agencies near you. You'd only realize that the SEO services they offer will be highly costly and outside your budget.
There are many SEO Companies. But we ask you to check our reviews and decide why our customers chose us.
Visualwebz is a top Seattle web design agency recognized as a leading advertising and marketing firm in Washington.
Cities where we provide Web Design for small businesses:
Like any small business or customer, you may be asking yourself why you need a website? Of course, you do! No matter how small or big, every business needs a website and, more importantly, online marketing services after that. For example, SEO will help the site be more visible and available during search results. Thus generate more website traffic and increase sales and services! There are other factors and reasons why every business should have a website. We've summarized 12 reasons why a company should take web design seriously. Some of these include global and local presence, open 24/7, and outpace your competition.
We offer the best website design services, web maintenance, and web support to small businesses in Seattle, Washington, and the USA. Yes, our website builders and professional web designers are available to all companies at affordable website rates. After all, hiring competent and affordable Seattle web developers, website designers, WordPress designers, and web builders will get your business the results without breaking your bank account! Whether you're looking for a web agency in Seattle or a website developer elsewhere?
Every business deserves a professionally designed website.
Our freelance website development services will get your business the professional presence needed! Whether it's an e-commerce website or a simple CMS in WordPress. We always deliver what our customers expect! Trust our professional web designing and online marketing experience as proven, inexpensive, and practical for small businesses and professionals alike.
Our local web design services are available locally in Seattle, Washington, and all over the USA. An agency that offers various web services from custom web designs, SEO, and supporting Seattle businesses with our WordPress maintenance.
Local Areas we serve in Washington.
Local cities where we offer web design services include Auburn, WA, Seattle, WA, Covington, Kent, WA, Federal Way, Tacoma, Olympia,  Issaquah, New Castle,  Lakewood, Gig Harbor,  Everett, Monroe, Mill Creek,  Milton,  Northbend, Puyallup, Redmond, Renton, Tacoma, White Center, Vancouver, Bellingham, Seattle, Yakima, and  Woodinville.
If you need a new website or just looking for some website support, reach out to us, and let us help—a recognized web design as the best web designer in Seattle.
Custom Web Design Solutions
How can we not mention custom web design solutions? Many of our clients opt for custom websites to make the business stand out from its competition. A custom website built by a professional web designer will not only result in solid branding but allow customers to differentiate and quickly identify your services and products from your competition. Our custom web design services are available to a diverse range of businesses in many areas, such as Seattle, Bellevue, Tacoma, NY, California, and globally.
Hire the best Web Design Services in Seattle, Washington
With front-end and back-end experience, our customers back us up as the best web design services. In fact, how could you possibly go wrong? Our full-stack web development experience and online marketing will pave the path for your business to succeed. Contact us today at (425)-336-0069. Just a reminder that our services are available, but not limited to Seattle, Bellevue, WA, Tacoma, Olympia, WA, New York, L.A., and all over!
Web Developers - We're not just a Web Design Agency.
Yes, we are a full-blown agency with a one-stop service. Our specialties are not only in web design but also in web development and online marketing. Our web development services are not just limited to the Washington area but all over. From Bellevue, Tacoma, LA, California, NY, London, Birmingham, UK, and Glyn Ebwy, Wales.
Web Agency with perfect solutions & great reviews
Our small business solutions are the perfect choice for any small to medium size business looking for results. Especially if you're looking to see your small business website grow, we can help via effective web design and online marketing. A Seattle web design company that assists many businesses in and around the Puget Sound area. We do not finish there; we've also helped Seattle, Issaquah, Bellevue, Tacoma, New York, and California. Let our expertise help your business expand and reach new heights!
Top Web Design & Digital Marketing Agency - Web Development and Online Marketing Experience.