Seattle Web Developers
Seattle Web Developers and Online Marketing since 2008.
Seattle Web Developers provides small business website designs. To point out, we do everything from start to finish (full stack website development). In fact, our front-end and back-end development experience have only gotten better over the years. For example, our experience in website development,  web marketing, and SEO are the best in the industry.  Above all, our experience and qualifications are backed by what our customer's experience and outcomes. 
Our services include:
Businesses we assist
Healthcare such as elderly care, dentists, chiropractors, and medical centers.
Non-Profit organizations and local charities. For example churches and religious places.
Small Business Startups such as manufacturing, construction, and car repair.
Retail and service sectors such as hair salons.
Notably, others include professionals such as CPA, Realtor, Investment firms, Tax services, and attorneys.
Schools such as pre-schools, day-cares and training providers.
...Impressed by the quality of the work... and continue to hire Visualwebz in a heartbeat!"
Read more reviews.
Request a Quote:
Web Design, Current Trends and Online Marketing Blog Posts:
Alternatives to Hiring Seattle Web Developers…
Small businesses account for around 70 percent of jobs in the United States. They produce more patents than larger firms, around 13 times more. Hence web design 101 and business 101 means that small businesses should consider web development an important part of their business strategy. Be it a dentist, investment firm, elderly care, or profit school. They should make sure they get the website they want and deserve. But, how?
Hire a firm
A small business who decides to take this approach needs to expect the initial set up costs. There are many firms to choose from, do the research. Find one that meets your requirements, budget, and accessibility. Firms offer packages that include development, design, maintenance, and SEO. Letting the firm handle the technical aspect creates less of a stress. This gives you the ability to focus on the business. At Visualwebz LLC (Seattle Web Developers) we take care of all these. From start to finish and thereafter.
Templates
A template allows the user the freedom to make design changes at their leisure. They are simple to use, most are drag and drop, and can be purchased with an SEO package. Templates offer commonality when an issue arises that requires professional help. Templates are easy to find and quick to design, but there are some things to be aware of when choosing this route.  They lack customization and effective payment systems. In addition, a lot of other businesses will have an identical website like yours.
Do-it-yourself
Doing it yourself without a template is by far the hardest and most time-consuming. This method requires an understanding of coding. Regardless of the method being used, (HTML, PHP, WordPress etc) all need a working knowledge. Yet, this route allows you the ultimate control over your web development and design.
Other things to consider
Small businesses must decide what they want to say. As well as, what the face of their product or service should look like. Avoid trying to appeal to everyone, stay with the same target group. Even though it is a digital market, don't underestimate word of mouth marketing. Keep the website clean and efficient. Remember, just because you can create an entire animated page doesn't mean you should. Be sure to include smart device compatibility when developing a website. Smart devices have surpassed desktop viewers. As a small business, you will not want to be left out of this market because you decided to cut costs. Keep the end user (the customer) in mind when deciding what is on the page.
Hire Seattle Web Developers
Of course, you can always hire local Seattle Web Developers (Visualwebz LLC). Helping local website developers no doubt helps the local community. Call us today at (425)-336-0069 or email info@visualwebz.com
Read more on Web Development Outlook
Web Development Outlook for Seattle Web Developers
When we see other web developers in Seattle we tend to think of Microsoft doing the work for us. But this list shows more companies like Visualwebz LLC doing the work. Without these small web developers, we would not have good looking and easy to navigate and best web design services. Such small companies offer a wide range of services to small businesses and even big corporations.
Without these small web developers, we would not have a wide range of jobs in the web development field here in Seattle. All of the jobs are yet to be taken by new recruits coming from college and or technical training in the workforce with web development and coding experience. With all of these new recruits coming in from schools like the University Of Washington Seattle and Washington State University the jobs like web development might get taken in no time. Salary increase is also a big one with a 5.7% increase as a senior web developer, 5.8% as a web developer, a 6.1% increase as a front-end web developer, a 4.5% increase as a web administrator, a 6% increase as a web designer, and a 5.7% increase as a E-commerce analyst.
Experience needed…
Although some who are experienced with different types of coding such as Python and Java EE/2JEE also have a salary increase with those skill sets. Python coders were reporting a 5% increase from their salary, 5% for Java EE/2JEE, and a 6% increase in salary for Java coders. The steps to be successful in a web development field is to plan out what skills you want to learn, get an education, develop technical skills, practice coding skills, and then launch an online profile for other companies to see your experience with the web development field and coding academics.
Remember anyone can be a coder or a Seattle web developer by just starting be taking some web development courses.
Don't delay...
Most compelling reason to hire us is we help small businesses drive traffic to their websites. In fact, we pride ourselves in not sacrificing or cutting corners in delivering the final product. Our value-added services are one of the best. Consequently, be it a new website or established one, we will provide a quality service. Contact us immediately your local website developers.
Seattle Website Developer is available to take on new website design and development projects. If you're about to start a website project or just a small business or professional that has questions? Then contact us at (425)-336-0069 or email us at info@visualwebz.com. Hiring a professional like Seattle website developer will be one of the best decisions you'd make. Remember, with over two decades of experience how could you go wrong!
We've been building and web designing since the World Wide Web moved into the mainstream. Yes, we remember building them very first clunky yet functional websites back in the mid-'90s! As of right now, our website dev's build state of the art dynamic websites. similarly, we handle website support, maintenance, website repair, and online marketing.  After all, we know that we have come a long way since the mid-'90s and our experience and credentials speak for themselves. With this in mind, we can guarantee the results will be of outstanding.
In case your wondering, our customers have been more than delighted with outcomes. Just check the internet with all the credible reviews we have. While our custom solutions allow professionals and businesses like yours to stand out from the crowd we also offer free consultancy and options available to get there.
Be it a simple 5-page website for a small business, startup or a complex e-commerce subscription model, we have the expertise to create a functional and competitive online presence.
Website Development since 1996

100%

100%

Internet Marketing since 2008

100%

100%

Organic SEO

100%

100%

Customer Satisfaction

100%

100%

WordPress Website Design & Development

100%

100%

E-Commerce Platforms

100%

100%

Website Maintenance & Repair

100%

100%

Website Security & Backup

100%

100%
Hiring a professional website developer will be one of the best website choice you could possibly make. We understand that searching for the right web design firm can be a daunting task. Of course, your looking for a web design agency that's reputable and serves well. Hence, why we ask you to call us and start the conversation and have you decide why our services will be the best fit. After all, you could also check our reviews, they are dotted all over the web.
Cities where we provide Web Design for small businesses:
We offer the best website design services and web support available to small businesses in Washington and other states. Yes, our website builder services are available to all businesses at cheap prices. After all, hiring competent web developers, website designers, WordPress Designers, and web builders will get you the results your business needs when it comes to success. Whether you're looking for a web agency to create a new website or a website developer to fix a major issue? We can help. Call us at (425)-336-0069. 
Every business deserves a professionally designed website
Our freelance website development services will get your business the professional presence needed! Whether it's an e-commerce website in WordPress or any other type of website, we will deliver and do exactly what you expect! Our professional web designing and online marketing experience prove to be inexpensive, effective for small businesses and professionals alike.
Also, our local web design services are available nationally as well as locally in Washington state. For example local cities where we offer services in Washington include Auburn, WA | Seattle, WA | Covington | Kent | Kent, WA | Federal Way | Tacoma | Olympia |  Issaquah | New Castle| Lakewood | Gig Harbor | Everett | Monroe | Mill Creek | Milton | Puyallup | Redmond | Renton | Tacoma | White Center | Vancouver | Bellingham | Seattle. If you need a new website or just looking for some website support, reach out to us, and let us help.
Hire the best Web Design Services from Washington 
With front-end and back-end experience, our customers back us up as the best web design services. In fact, how could you possibly go wrong? After all, our full stack development experience and online marketing will pave the path for your business success. Contact us today at (425)-336-0069. Our services are available, but not limited to Seattle, Bellevue, WA, Tacoma, Olympia, WA, New York, L.A. and all over! 
Web Developers - We're not just a Web Design Agency
Our specialities don't only ly in web design, but also web development and online marketing. Yes, we are the full blown agency with a one stop service. Our web development services are not just limited to the Washington area but all over. From Bellevue all the way to LA, California and NY!
Web Agency with perfect solutions & great reviews
Our small business solutions are the perfect choice for any small to medium size business looking for results. Especially if you're looking to see your small business website grow via effective web design and online marketing. In fact, our Seattle web design company has assisted many businesses in and around the Puget Sound area. But, we did not finish there, we've also helped businesses in Seattle, Issaquah, Bellevue, Tacoma, New York, and California. Let our expertise help your business expand and reach new heights!
A Top Web Design Agency with solid Web Development and Online Marketing credentials.
Online Marketing , SEO services available to small businesses in:
Following is a list of cities where we are available to help small businesses improve their online marketing presence via effective organic SEO and web solutions.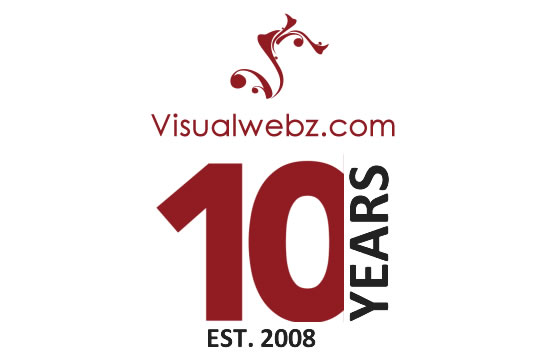 Algona | Auburn | Kent | Bellevue | New Castle | Bellingham | Factoria, Bellevue |  Federal Way | Fife | Kent | Kirkland | Issaquah | Lakewood |  Lynnwood | Mercer Island | Marysville | Mill Creek | Olympia | Redmond | Seattle | Tacoma | Kennewick | Gig Harbor | Vancouver
Our SEO packages and Online Marketing solutions are affordable and geared towards small businesses. In particular, businesses in and around Seattle, Bellevue, Redmond,  Snohomish, Tacoma, Kent, and Factoria Bellevue, WA continue to be our loyal customers. Our SEO company and web design firm do not just make a promise but, rather carries it out to succeed. Whether you are close to home in Seattle, or elsewhere.
Our SEO services and SEO marketers focus on organic SEO for small businesses like restaurants, distributors, professionals, doctors, dentists, and attorneys/call us for a free SEO estimate at (425)-336-0069. 
Digital Marketing Services
Our digital marketing services are available in Washington and other states. Locally we assist small businesses in Puyallup,  Gig Harbor, Olympia, Bellevue, Issaquah, Kirkland, Seattle, Vancouver, Tacoma, and surrounding areas. 
Internet Marketing Services
Our internet marketing services coupled with web design and SEO will get your small business website to the top of your search engine. We focus on local as well as larger markets. All the way from Seattle, Olympia, Maple Valley, Kirkland, Bellevue, Tacoma and states like Washington, California, and ones further out!
Organic SEO is the Perfect Solution
Yes, SEO is the right way to get your website and visible online. But, you need to hire an agency that knows what they are doing. We at Visualwebz work on guidelines set by search engines. Thus, getting positive results for our customers.  Also, our SEO consultant services are not only local in Renton, Kent, Seattle, Bellevue or other areas. But reach further beyond into other states!
Online Marketing Services
Our online marketing services are not just limited to Seattle, Bellevue, Renton, Tacoma or Bellingham. But we offer services to all businesses nationally. Go ahead and contact one of the top digital marketing agencies near you. Though there are many SEO Companies to choose from we ask you to check our reviews and decide why our customers prefer and chose us. 
Website Design - Call (425).336.0069
Visualwebz LLC online services predominately assist small businesses to grow in the online arena. In fact, our years of experience and qualifications have allowed us to also expand alongside our customer base. Hence, if your looking for website developers near you, you've come to the right place! We provide web services to the following areas, but not limited to Seattle,  Bellingham, WA, Des Moines, Bellevue, Issaquah, Burien, Federal Way, Fife, WA, Maple Valley, Auburn, Mill Creek,  Covington, WA, Des Moines, and Seatac. Des Moines and Seatac are generally neighboring cities to Kent.
Professional Website Design by Seattle Web Developers
Seattle Web Developers also offers SEO services nationally
Besides providing SEO and online marketing to local businesses. Our Seattle website developers also provide services to small businesses in other states. For example, local cities include Federal Way,  Issaquah, Kirkland, Lakewood, WA, Monroe, Olympia, Vancouver, Tacoma and Bellingham, WA.
Other states where Seattle Web Developers are available:
Consider our Seattle Website Development Services 
Seattle Web Developers at Visualwebz.com will get your business on track when it comes to achieving your online goals. For example, that is to generate website traffic and customer conversions. Besides providing quality services, we also keep our web services costs to a minimum! Also, our Seattle website developers provide a local web design experience! Call Seattle Web Developers at Visualwebz (425)-336-0069.