Website Benefits
Website benefits come in numbers, the benefits of having an online presence will be one factor in getting your business to operate smoothly. Do you have a small business? Would you benefit from having an online site? There are many questions and many answers. During your time on the site, you'll learn some of the benefits that come with having your own small business website. You will also learn some of the improvements you can make by having a business website.
Having a website for your small business is like online dating. You can look at a person's profile to try and get to know them before you meet in person. You want to be thorough and vet the person you're going to meet. That is exactly how customers want to shop. Customers want to shop around for the best prices, best products, and best customer service.
Having a website can give a small business more credibility. This is like having a Facebook attachment on your online dating profile that makes you more real to potentially interested parties. According to Ecotone Digital Solutions article 18 Benefits of a website for small businesses recent studies show, "just about 50% of all small businesses don't have websites". This seems very high considering the advancements the world is making with technology and the web. But then again catfishing is still a thing even though we have skype and snap chat.
According to The Small Business Authority article "How Much Is Online Presence Helping Small Business?" on the Forbes site there was a study done called Benefits and Barriers of Bringing a Small Business Online: Perspectives From Global Small Businesses.  The study basically says "that small businesses, most of which don't have IT people on staff, think that using a social medium to host a Web presence is easier than doing it themselves."
According to the aforementioned article, businesses think using a secondary site is easier "Primarily because these sites offer a simple template that simply has to be populated. And, among those who were involved in e-commerce (selling things over the Internet) siteslike Amazon.com,Etsy, Shopify, or eBay seemed to most as good a place as any to set up shop online." … "The value of a domain for a small business is far more significant than many realize. Not only does it provide the foundation for one's home page, but it can also be used to point to one's Facebook or other social media site.  It may even be used for branded email – a hallmark for "real" businesses."
Having an online identity is a key part of branding your business. You want to tell your customers and clients who you are, why you're here; more importantly why they have come to your business to fulfill their needs. Having a website is the first step to doing that.
---
Here is a list of ways having a small business website would be beneficial to any small business owner in no particular order.
Website Benefits – Discoverability
Making your business discoverable is vital to a business's success. If no one knows your business exists then how will they become patrons? According to Web Presence Solutions article 7 Reasons You Need a Small Business Website a"study by Verisign…reported that 9 out of 10 consumers rely on the internet to locate and evaluate local goods and services." Being able to understand the data of consumer online habits makes it hard to believe that more small businesses don't have websites. In the same article it says "46% of small businesses do not have a website." for that the other 54% do have a website they have a chance that someone runs across their site and makes a purchase. The other 47% isn't even considered because they don't exist.
---
Website Benefits – Gain new customers
Having a website opens up the major possibilities of new customers wanting to learn more about your business. Whether it's from seeing an advertisement, reading something on social media, or simply typing in what they are looking for into Google. When customers are able to find your business online and order products. Your business is making new customers in places you haven't been able to reach because of distance or because of convenience.
Gaining new customers will help your business grow and thrive to reach its goals. On social media, popularity is a big deal. Everyone wants to have as many friends as possible. They want to be popular. Businesses want the same thing to have as many customers as possible. Having a website is a good start to make that a possibility.
---
Website Benefits – "Improving Advertising Effectiveness"
According to Ecotone Digital Solutions article, 18 Benefits of a website for small businesses "Placing your website address on all of your promotional material will help you gain additional exposure and encourage the visitors to first check your site for the information they are seeking." Putting your website on all of your promotions as well as social media will gain your small business new customers. It will also help keep your current customers informed of your products and promotions.
---
Website Benefits – Having a website can be more cost-effective.
Advertising has various forms of print, media, radio, and television. Advertising is extremely expensive. In the article13 advantages of having a website for your business, it says"Investing in advertising is necessary, but it takes a lot of money. Having a website will make promoting your company less expensive." Many versions of online advertising available on the internet are sometimes free. For instance, Facebook posts cost virtually nothing. You can advertise sales and new products there. You can also send emails containing promotions to potential customers once you've set up the site.
---
Website Benefits – "Keep Track of Your Business in Real Time."
In the article 10 Benefits of a Website for a Small Business it says "One of the most significant benefits of having a website for a small business is that you can keep track of its performance in real time through the use of analytics." Analytics is a way of saying the study of data. It's information you can learn from. The article goes on to say "Analytics will provide you valuable data on how your business has been moving within a period of time." One key analytic that the article talks about are the number of unique visitors that go to your website. This would allow you to gauge how many different people visit your site. This is important because you could get a lot of views on your website but with this information, you could tell whether it's new or returning customers.
Another key analytic the article pointed out is the term bounce rate. "Bounce rate is the percentage of visitors who leave your website without exploring past the page they landed on." This is important data to a website proprietor because it allows them to see what products customers care about or don't. It would also help them to know if they need to highlight certain products over others. Or change the website layout to make it more appealing to users.
Having all of this information at your fingertips is extremely valuable!  Because getting to know you're target market is the best thing you can do when it comes to your customers.The more you know and understand your customer the more superior product you can serve them.
---
Website Benefits – Advertising
In the article13 advantages of having a website for your business it talks about SEO which is search engine optimization. This basically determines where your business shows up when either something you sell or your business itself is looked up on a search engine. The article points out "Having a good SEO service provider can boost the ranking of your website which quickly results in increased sales". This is an important aspect of advertising.  If you aren't one of the first options seen you might not make a sale. If you are seen immediately you have a higher chance of making the sale because the buyer sees you first.
---
Website Benefits – Capturing Reviews
I found an interesting article called20 Amazing Benefits of Having a Website for Your Small Business it talks about many great benefits of having a website for your small business. It says, "Connect your website with Angie's List, Google + page, Facebook Page, Yelp, TripAdvisor, etc… to capture reviews, gain trust, provide excellent customer service to drive more customers to your business and back again" … "it's word-of-mouth marketing at its finest!"
When customers leave well thought out reviews it's helpful because it gives your product more reliability, credibility, and trustworthiness. It's helpful in a world full of different products to know which ones are worth the consumer's time and money. If customers leave a negative review it would also be helpful to know what issues you need to fix. Essentially, this would tell the business owner what people like and don't like about the product or service provided.
Knowing what your customers like is a very valuable tool. As a business owner, this allows you to be ahead of the curve and react to the market. By knowing what your customers don't like about your products gives you vital insight. This allows a business to stop from re-ordering or producing that product again. This will allow you to save potential losses.
---
Website Benefits – "Building Your Business."
According to 10 Benefits of a Website for a Small Business "Before broadband technology became widespread in 2004, websites were used primarily for marketing and informational purposes. A website functioned more like a brochure; you put one up to stay ahead of the competition. But there wasn't much thought and purpose behind the content." Now your website is your brand. You need it to engage the customer in order to get them to want to return.
The article also points out the importance of aligning values with your brand. "According to Nobel Prize winning psychiatrist Daniel Kahneman, consumers patronize brands they can align their values with. A website is a great way to share your story; tell your audience why you started this business, your goals and what you hope to accomplish with it."
People want others to succeed and by sharing why you started your business in the first place will bring in customers who care. By sharing your values you'll bring in customers who share those values as well. Hopefully, by having values your customers can relate to will ensure their return.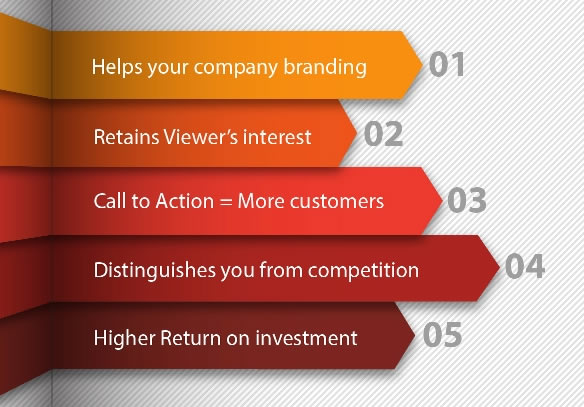 There are many improvements which can help advance your business just by having your own website. Every business is always trying to progress. Being the best is always the goal for any company. Just like online dating you want to find the best partner you can.Here are some improvements I noticed from Ecotone Digital Solutions article 18 Benefits of a website for small businesses
"Improved customer service."
With a website, a small business can be more accessible to their customers. A business owner would have the ability to answer questions day or night at the customer's convenience. This will help with customer service completely.
"Set-up Email Addresses"
You can set-up personalized email addresses for your company, yourself and your employees. In the article, it tells you that you are able to allow your site to accept emails. Like when you first enter the site you could have a pop up asking your customer for their email. This can generate a stored list of emails for you to use so you can "email updates, notices, sales and holiday store hours to your customers."A great example of how having an email list would come in handy is; if you expand your business to new locations you can update your website and email your customers to let them know. The same way you can send emails to let them know about sales
"Build Your Reputation".
Building your business reputation is great for your clientele expanding as well as maybe taking your business from small to big. Having an online reputation will also make the customer's choice between you and the competition easier. Why would a customer go with someone they aren't sure about when they could use a reputable site with ease. In the article, it says you should "Write blog posts and articles on the site that educate visitors and help them understand your business and offerings." in doing this you will demonstrate that you are the expert they need.
Just like online dating you have to weigh your options before diving into something you might not be ready for.  Having a website has many benefits but, it will take some work in order to make it thrive. By taking the next step to create a website it can be a great resource to opening a new market. In the end it is up to you whether or not you want to expand your horizons by making a jump to the online economy. By taking the time to do you will ultimately make your business more successful.
Citations for Small Business Website Benefits :
Barone, Lisa. "5 Benefits of Having a Website for Your Small Business." Small Business Trends. June 11, 2013. Accessed November 01, 2017. https://smallbiztrends.com/2011/08/5-benefits-smb-website.html.
"18 Benefits of a Website for Small Businesses." Ecotone Digital Solutions. February 28, 2017. Accessed November 02, 2017.http://www.ecotonedigital.com/content-marketing/18-benefits-of-a-website-for-small-businesses/.
"7 Reasons You Need a Small Business Website." Web Presence Solutions – Digital Marketing, SEO Services. August 25, 2016. Accessed November 02, 2017. http://www.webpresencesolutions.net/small-business-website-benefits/.
Newtek – The Small Business Authority. "How Much Is Online Presence Helping Small Business?" Forbes. November 26, 2013. Accessed November 02, 2017. https://www.forbes.com/sites/thesba/2013/11/25/how-much-is-online-presence-helping-small-business/#336c2ce2cb68.
"20 Amazing Benefits of Having a Website for Your Small Business." CinchLocal.com. Accessed November 02, 2017.http://www.cinchlocal.com/blog/website-benefits-for-small-business.
""13 Advantages of Having a Website For Your Business." Dogulin Digital, 21 Sept. 2016, www.dogulindigital.com.au/advantages-benefits-website-for-business/."
Bussing, Josiah. "10 Benefits of a Website for a Small Business." Mountaintop Web Design, Josiah Bussing https://mountaintopwebdesign.com/10-benefits-website-small-business/, 14 Oct. 2017, mountaintopwebdesign.com/10-benefits-website-small-business/.
Photos are originals taken by Kassandra Samuelsen 11/17/17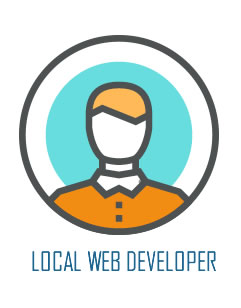 Website Benefits – Visualwebz Blog
Interested In hiring this web design company for your next project?
Learn more about our website services such as WordPress,  Animation, HTML 5, CSS, PHP, Python, website hosting, web designing, website security and HTTPS setup at Seattle WordPress Website Design. There are other website solutions we provide and are experts in, such as social media society. May be your interested in learning more? If so refer below:
Contact us for a quick quote, you'd be glad you do and understand why we believe we have mastered the science of web design and provide one of the best websites offered in the market. Interested in reading more? Refer below: