Web Developers
The Internet
Web Developers have been the core part of the internet from them earlier days until now. We all have used the internet and not just because it's free or due to the website choices available but due to the amount of knowledge and resources available. Have you ever wondered how these websites work or how a website is made? Web Developers ensure that website is constructed correctly be it in a few hours or if a team of developers that follow the web development process! There are numerous technologies web developers use, such as CSS (Cascading Style Sheets), HTML, PHP and the list goes on.
Following are some larger websites that have created a platform as to attract more people to the internet:
YouTube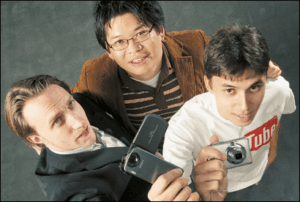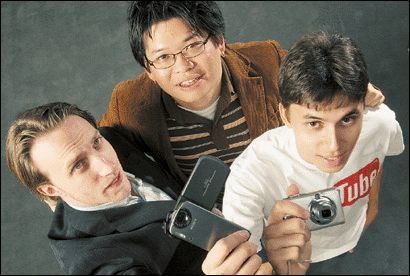 Let's start with one website that we always use and that everybody knows and that is the good old YouTube. The YouTube website hit the webs on February 14, 2005 and was founded by Chad Churley, Jawed Karim, and Steve Chen. Funny enough the founders were working for PayPal when they were working on YouTube and before Google came knocking on their door YouTube only had 65 employees working on YouTube I wondered if they thought YouTube was ever going to as big as today. YouTube without a doubt is a great website and the developers are probably loving the outcome of their website and how it changed the way we use the internet on a daily day in the world. No doubt that this website will continue to grow and evolve as time goes on but will it remain the top video sharing site forever only time will tell.
Facebook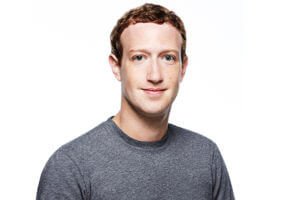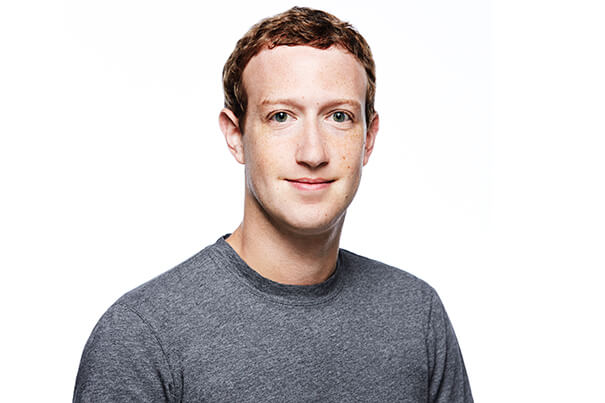 Facebook, love it or hate it most of us have been exposed to this, and for good reason as it allows us to connect with people and talk with them over the Web. If you didn't already know the founder of Facebook is Mark Zuckerberg and get this he launched the website on the 4th of February when he was only 19 years old. He was a Harvard sophomore when he launched and now the site has become the biggest site in the world. No doubt that Facebook is in the top sites and the site is very easy to use and lets us talk to Friends, Family, and even set up business events and such and its all-around good way to get to know the people in the area and see what they are doing with their lives. I know a lot of people know of Myspace and if you didn't know its still around to this day and we don't really hear about it because it's in the shadow of Facebook and I can't help but wonder if Facebook too will die off and become like Myspace, there but just forgotten.
The founders of Facebook and YouTube come to me as profound web developers as they changed the world with their websites. YouTube, you can upload videos and share ideas with people all over the world and now that YouTube has become such a big sensation the people the content creators can earn a living by doing what they love and the same with Facebook you communicate and interact with a whole bunch of people and businesses. It's always interesting how the world would be if these websites didn't exist yet what would be the top websites today? Its fun guessing these outcomes. When you consider the greatest web developers its always going to change in the times and there's always going to be a new hot website on the way that could possibly outdo YouTube and or Facebook someday in the future but for right now these are some of the top sites of today. But enough of this let's dive into more of the world of the web.
Twitter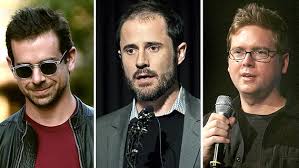 Another great website is the renowned Twitter and how it is different than the likes of Facebook. Twitter and Facebook have a pretty similar system but it is still different enough that people around the world are using it. In twitter, you can follow your favorite celebrities and your favorite people and you can know what they are up to. Twitter was created by Evan Williams, Jack Dorsey and Biz Stone and was first on the web on March 21, 2006, and is worth more than 5 million dollars. Twitter is essentially a news and social network site which is like Facebook but rather than having friends you have followers and you have a limit on how much you can say. Twitter is another example of how web developers can be so successful in the world of the web and are setting examples for the future of web development.
Google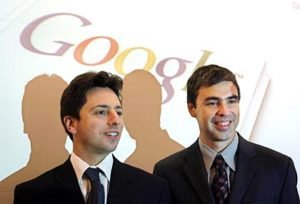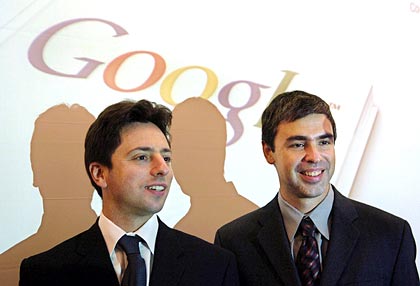 Let's talk about another famous website that influenced our world and the developers of the website and how they came up with it. We depend on this site for everything like knowing a meaning of a word or learning the latest trends or just search what you want answering. Google the most useful site that I and a lot of people have used and continuously use for good reason. Google was created by Larry Page and Sergey Brin and worked on what Is now called Google in their dorms. The engine was originally called Backrub and just imagine if that name took on and we had to type in our search bar Backrub and the Google Chrome would be Back Chrome. Google is used for everything and has literally every answer for our question and all we must do is search it. They have more than 60,000 employees worldwide and products all around the world including YouTube which is cool.
Wikipedia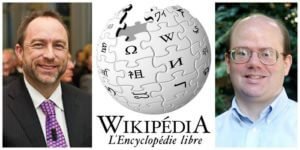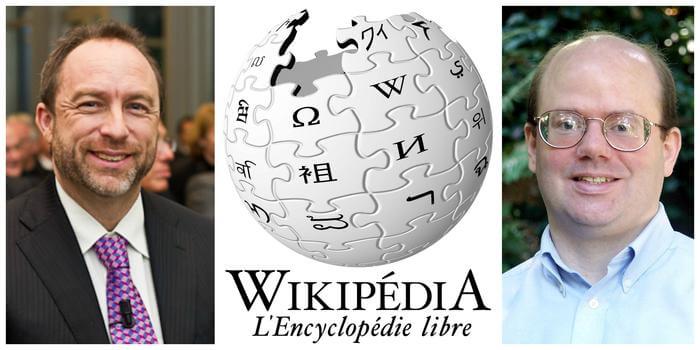 The last website that I want to talk about is called Wikipedia which is probably the most popular places people go to when they want to learn something. Wikipedia was first launched on January 1, 2001, by Jimmy Wales and Larry Sanger. Wikipedia consists of 40 million articles in more than 250 languages which is crazy but now you can see why its the most popular because it was the to go place for information. Wikipedia sure did make it easier for me in high school because you can just search the questions and if there was Wikipedia in the mentions I would go to it. Everybody has heard of Wikipedia and probably saved a lot of students life's including mine and I am not ashamed to admit that. There are a lot of websites like Wikipedia but Wikipedia is the most popular and most used as in the 40 million article I would say that Wikipedia had some effect on the world certainly did mine.
Web Developers
The internet has a lot of websites and a whole lot of stuff we don't know about. The internet is a crazy and wonderful place where people and ideas can meet and share thoughts on matters going on in the world. It's also a dangerous a place where a lot of people can get harmed or be the person who harms people. But with everything said it has its flaws as well as pro's  and the internet is part of our lives one way or another and will continually help us strive forward into the future. And of course, great web developers will continue to build websites be it small or for a large corporate system!
The future of the internet lies in the hands of future web developers. Be it a front end, back end or full-stack website developer, they all play a key role in the enhancement of the internet.  The biggest question what will be the next big website that will compete or even overthrow the biggest websites now. The future is an interesting thing as you will never know. Who will be the next greatest web developer or entrepreneur with that perfect idea? only time will tell and hopefully its someone I know so I can brag about it. SO that comes next to who is the greatest web developer? After googling for this, I did not happen to come up with a list of famous web developers. So after pondering what makes a great web developer? And what makes their style or website so different from the rest? Well the answer that I came up with is that you should be different from your competition. You must be able to adapt to the changes. If you want to be at the top you must continually be changing and maybe this is one reason there is no single "Greatest Web Developer".
Interested In hiring this web design company for your next project?
Learn more about our website services such as WordPress,  Animation, HTML 5, CSS, PHP, Python, website hosting, web designing, website security and HTTPS setup at Seattle WordPress Website Design. There are other website solutions we provide and are experts in, such as social media society. May be your interested in learning more? If so refer below:
Contact us for a quick quote, you'd be glad you do and understand why we believe we have mastered the science of web design and provide one of the best websites offered in the market. Interested in reading more? Refer below: