SEO Terms
SEO terms web marketers use, and any one in the midst or about to start an SEO campaign should be familiar with.
Don't be confused with these SEO Terms
We understand that many small business owners may not be familiar with SEO terms that are flying around on the web.  The following infographic summarizes key SEO terms you should be familiar with, especially when an SEO expert throws technical terms around during a meeting! Also, there are many more technical terms such as negative SEO we have not included. Whether you starting an SEO project or not, its best to familiarize yourself and understand them. You may also want to know SEO Q and A's SEO specialists use during initial meetings.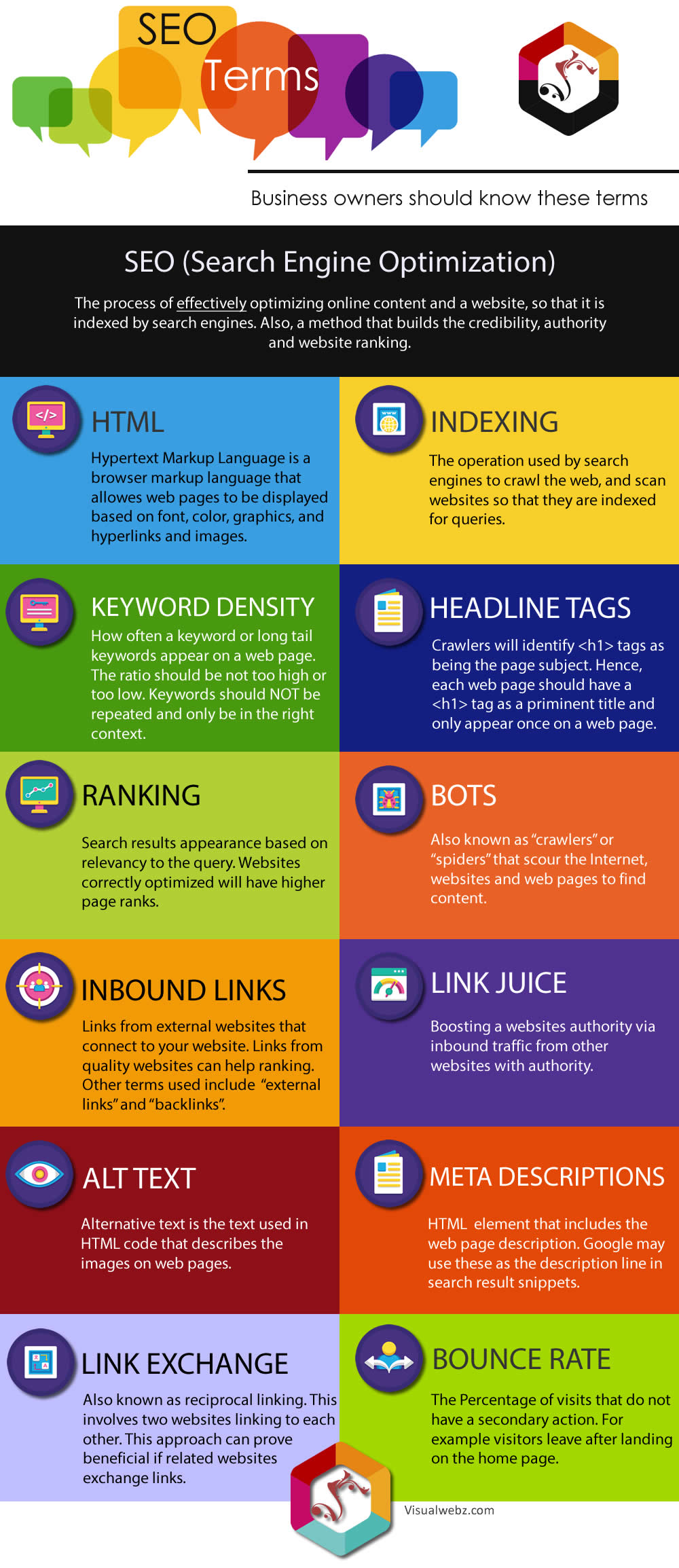 Looking for SEO services?
It makes sense to know the basics of SEO terms. In fact, just knowing the basics can help optimize web pages and help increase ranking and website traffic.
Terms : 
Indexing
Keyword Density
Headline Tags
Ranking
Inbound Links
Link Juice
Alt Text
Meta Descriptions
Link Exchange
Bounce Rate