Digital Marketing Agencies Seattle
Digital Marketing Agencies Seattle is recognized as those that provide quality coupled with results, and we do exactly that. Clutch has a list of outstanding agencies, and Visualwebz LLC has made it to this list of web design and digital marketing agencies!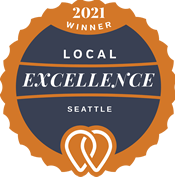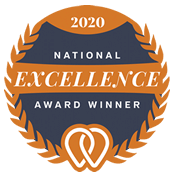 When it comes to web development for small businesses, we engage in full-stack web development, complete website solutions, and smaller nitty-gritty tasks. Also, we are a technology-focused agency and apply the latest methods to all web, SEO, and digital marketing projects. In fact, our professionalism is unparalleled and one reason why our results get noticed!
The B2B ratings and review site, Clutch, recently recognized Visualwebz as one of the leading SEO agencies in Seattle! The prestigious review site is known for amalgamating in-depth customer testimony taken from analyst-led interviews, wide-reaching case studies, and expert-reviewed quantitative data before giving agencies the stamp of excellence.
What's more, Clutch's sister site, the Manifest, compiles lists of companies and honors Visualwebz as well. Visualwebz is named as one of the leading digital marketing companies in Seattle!
We want to thank our clients for their continued pursuit of greatness in our partnerships, as well as their candid and congratulatory commentary to Clutch.
Consider our digital marketing experts if you're looking for a top website design and online marketing agency. Call us at (425)-336-0069. We promise that our online marketing services and creative web design skills will get your online presence noticed.
Have Online Marketing Questions?
What Is Online Marketing?
Online marketing involves many strategies that help websites, services, and products be marketed online. For example, Search Engine Optimization (SEO), Pay Per Click Advertising (PPC), Keyword Analysis, Web Analytics, Online Advertising, Email Marketing, Social Media & More.
How Can Online Marketing Help?
We will analyze your website, its demographics, as well as competitive threats. Subsequently, pick the right keywords based on your services and or products, as well as what your customers are looking for. A combination of your experience and our technical skills, and the SEO tools we use will help rank your website higher.
What is SEO?
Search Engine Optimization (SEO) includes many strategies that enable online marketers to get your website ranked higher and drive more customers to your website. For example, on-page SEO, off-page SEO, content marketing, email marketing, social media are primary strategies used by online marketing agencies.
How Long Should Online Marketing Services Run For?
Online marketing is an ongoing process. Some businesses may want to be aggressive during peak periods, whilst others tend to focus on specific keywords. For example, a home service contractor may want to focus on furnace repair during winter and HAVC during summer. Whether you are in Seattle, WA, or elsewhere, online marketing is necessary for attracting customers and website traffic.
Why Negative Online Marketing Can Jeopardize your Online Presence?
You may have hired an online marketing agency that used "black hat SEO' or negative SEO to help your website rank temporarily. It's most likely that this drastically impacted your online presence. We can fix and repair such unethical practices that can harm your website.
Why hire a national and local award winning agency?
Each year, UpCity and others analyze and score thousands of service providers. For example,  UpCity takes more than 70,000 service providers and uses a  Recommendability Rating, to acknowledges the top national and local marketing and web design providers.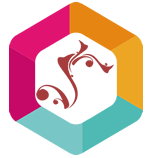 Visualwebz LLC makes the cut as a Top Digital Marketing Agencies Seattle for advertising and marketing. Once again, our Web design and online marketing agency stands out as a top Seattle SEO Marketing agency in Seattle. You can check the clutch announcement at – Clutch Announces the Leading 2019 Service Providers in Portland, OR. and Seattle, WA.
Please get to know our Top Seattle Digital Marketing Agency.
Before you start shopping around and calling online marketing agencies, we suggest that you do some homework. It makes sense to familiarize yourself with some simple SEO concepts. For example, basic SEO fundamentals and understand the many Seattle SEO services available and how they can best help you. Of course, don't forget us! Check our SEO reviews, SEO case studies, and see how we have helped many small businesses rank online.
Whether you're in Seattle or not. Our Seattle SEO services include state-of-the-art tools and strategies and will help your website and brand flourish. From designing your website interface to driving traffic and ranking it high! We deliver the best services one would expect when hiring an online marketing firm. Besides, we have helped hundreds of small businesses with web design, SEO, and online marketing and can do the same for you.
Over a decade of confidence in search engine optimization and online marketing services is one reason why our agency stands out. But, it's not just years of SEO experience but also what our customers say about us. For example, reviews with a perfect 5 star across the board! After all, other inexperienced Seattle SEO marketing companies could result in poor customer service and a loss in online opportunities. Give us a call and see how we work our SEO magic.
Online marketer's duties and responsibilities
Drive traffic to company pages.
Develop and implement SEO and PPC strategies.
Create and manage link-building strategies, content marketing strategies, and social media presences. Innovate and present new marketing platforms and strategies.
Develop engaging online content including clickbait, forums, videos, graphics, and blogs; monitor and analysis content success.
Forecast marketing campaign growth and ROI for marketing campaigns.
Manage email and social media marketing campaigns.
Contact, interview, and hire third-party graphic designers, web designers, and videographers to create unique and engaging content.
Develop and manage projects and team members, including delegating tasks, reviewing team member work, adhering closely to deadlines, budgeting, developing and revising ideas, and implementing projects.
Keep abreast of new social media sites, web technologies, and digital marketing trends; implement these new technologies in developing campaigns and update current campaigns to include new information.
Why our Seattle Web Marketing Agency?
If you or someone you know is looking for online marketing in Seattle, Washington, then you need to call us right away. We are one of the top online marketers in the state, and we specialize in small businesses. After all, Seattle is one of the most competitive markets in the country, especially when it comes to being online. That is why you need help from people who have done this successfully for a long time. We can help you and your company market effectively online and create more traffic and visibility of your services and products. Our SEO and social media strategies are one of the main driving forces and methods of marketing.
What we do as Experts…
As a company in Seattle, whether you have just opened and need to bring in customers or an established one that needs its website updated and refreshed. Our Seattle Web Design and Marketing Agency experts are here to give you the website your business deserves. Also, we will make your website reflect your business to the broader market.
Our up-to-date web design technologies coupled with online marketing will give your business the life and ability to grow online. As a top Marketing Agency in Seattle, we believe that the best marketing is through your website and by using our services. Our refined SEO formula has an extremely high success rate. If this sounds interesting, please contact us by using the form in the upper right-hand corner.
Seattle Online Marketing since 2008
Visualwebz LLC has been recognized as a top global SEO agency and one of Seattle Web Design agencies. Our web design and website SEO services will get your business to the next level as well as double your website traffic! Now, why should you even listen to our enticing web words? Hence ask you to check our reviews and see what our customers are saying.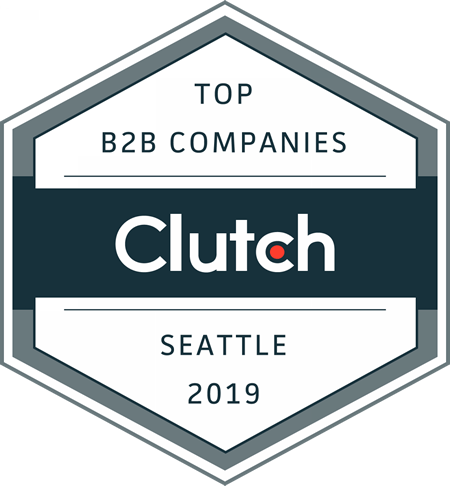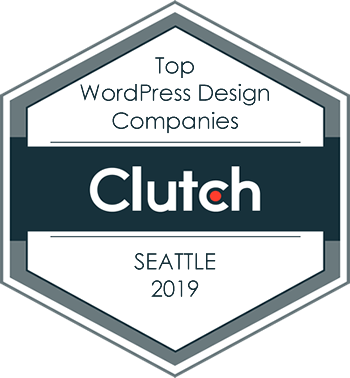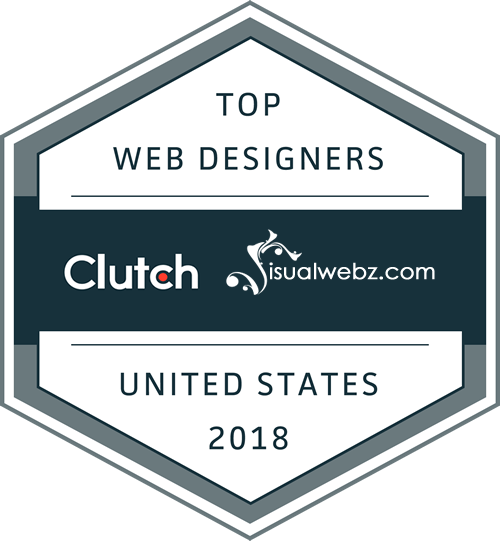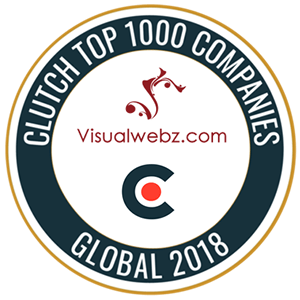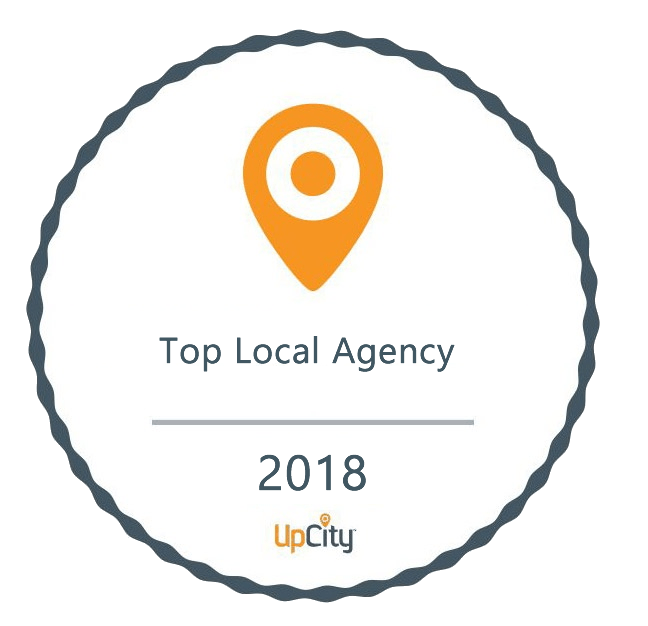 Why Visualwebz has been recognized as one of the leading Digital Marketing Agencies in Seattle
Please read what our clients are saying…
Testimonial from Auerbach Investments
Kristin Auerbach, the COO of Auerbach Investments, praised the Visualwebz standard of work ethic. She commented, "Their responsiveness is really important to us. They have other clients and projects but we always felt like we were their only client. Their expertise is phenomenal and they were very good at explaining things, especially when we had questions or wanted to add a new component."
Testimonial from a Small Business
Ken Whelan, the owner of Kids Parties New York, explained a typical experience with Visualwebz. He told Clutch, "Visualwebz redesigned the homepage of our website to make it easier to find on search engines. I simply told their team what we thought needed to be changed, and they improved the site, submitting ideas we never thought of."

Digital Marketing Agencies Seattle
Since 2008, the Visualwebz team has been helping many businesses. Many small businesses have had the experience of dealing with our top web designers in the USA. As web technology is constantly changing, we have refined our approach and web practices to stay aligned with current practices and technology. That being said, we have web design down to a science. Our combination of creativity and analytical approach to coding enables us to deliver the right products. Some web design tips include colors, organization, layout, and many other techniques that provide a "wow" moment for our customers. Also, we work with a wide range of industries and have the experience to deliver practical, goal-oriented websites.
We deliver web resources, SEO for better website ranking, or a complete website revamp. In addition, we can also assist in showing you how to write content for your website, avoid negative SEO, and understand essential local SEO tips.
Whether you are a dentist needing local SEO or have additional SEO Q & A, call us at (425)-336-0069.
Besides providing Web Design, SEO, website ranking, and digital marketing, we also assist with fixing websites such as WordPress. 
Delivering Effective Web Design & Online Marketing Services
If you're looking for web design, website development, a new website, or need to revamp an existing small business website, then you've come to the right place. Notably, we understand business owners, and the website benefits your business needs. Besides, we know that being a website owner. You will want to see immediate results.
Furthermore, we can help your website reach an international, national, or local customer base. Besides, we know how to get your customers to you. After all, small business websites development and SEO know-how are our specialties!
Our customers continually praise our web design services.,check our reviews!
We Deliver Effective Web & SEO Services
Our website developers specialize in delivering the best websites and nothing more. More significantly, our qualifications and experience allow us to provide clear and concise solutions. Whether it's a simple website or complex or built on PHP or ASP, we will always keep you in the loop during the web development process.
Visualwebz LLC is the ideal firm to hire for your next project. Immediately after the launch of your website, we will work with you to improve your online presence. For example, our SEO specialists will help drive traffic to your website with this in mind. We will also take care of your web security - remember, you will need to secure your website from hackers. Similarly, other website design services offered include website maintenance, support, and website testing.
Are you interested in our services? Or have some questions about our SEO Company or web design process? Even questions regarding our expertise or web design costs? Then contact us today at (425)-336-0069. You may also want to check our reviews and learn why our customers like us! After all, our 5-star reviews tell prospective customers why we stand out regarding service, punctuality, quality, and affordability.
Resources & Links
Our Blog covers a range of web resources, services, practices, and trends in the areas of web design and SEO.
Marketing & SEO
Web Design & Website Development
Top Digital Marketing Agencies Seattle
est. 2008