Renton Website Design
Visualwebz – Renton Website Design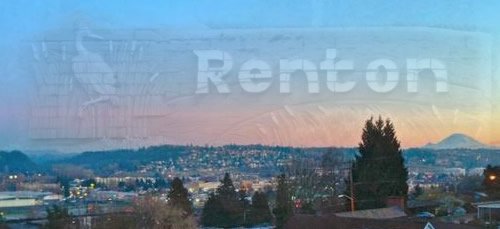 Renton Website Design specializes in website design and development. Ranging from simple web design through to complex e-commerce platforms. It may be a daunting task to decide who you should hire for your online exposure, and a number of areas that you should consider and questions to ask prior to hiring a web developer would be:
Ask for examples of prior web designs the developer or firm has worked on.
How long will the website take, and when will the final version be delivered?
Understand the cost of the project, be it a fixed cost or an hourly based.
Are there be any hidden or ongoing charges, such as maintenance?
Will you need any technical background to run the website once it goes live?
Ask for previous and existing clients for references.
In summary, it always makes sense to spend time understanding the process as well as time and cost, and more importantly ensuring that both you and website development company understand the requirements.
There are many different Renton Website Design companies one can choose from when you want to have a website designed. By considering such pointers as mentioned above, this can help you to ensure that the right web development company is picked for your online presence. In addition, don't forget as a client you should determine that the web design company you are about to hire has an adequate amount of experience and will produce the product that meets your needs. Don't forget at Visualwebz we have that very expertise, and will deliver your needed website! Contact us today at info@visualwebz.com or call us at (425)-336-0069 for a quick website design quote.
If your ready to start, you can go and make a payment here.
Visualwebz's Story
From the early html based websites in the mid 90's to state of the art dynamic sites today. Yes, we have come a long way! With all this experience in website development and related technologies, we can guarantee the results will be of outstanding quality. Specializing in custom solutions that allow your business to stand out is what this web design firm focuses on. Be it a simple 5 page website for a small business or a complex e-Commerce Subscription model, we have the expertise to handle your needs.
Brand Strategy since 2001

70%

Internet Marketing since 2008

60%

Website Development since 1996

95%

Customer Satisfaction

100%

WordPress Website Design & Development

100%

E-Commerce Platforms

100%

Website Maintenance & Security

100%
More details on Web Design
In the event that you're looking for a new website or revamp to an existing small business website, you've then come to the right place. Notably at Visualwebz we totally understand business owners and the website benefits you'd be looking for. In addition, we understand that being website owner you will want to see immediate results. Further more, we can help your website reach an international, national or local customer base. Besides, we know how to get your customers to you. Of course, small business websites have been our specialty since 2008!
In particular, our website developers specialize in delivering the best websites and nothing more. More significantly, our qualifications and experience allow us to deliver clear and concise solutions. As a matter of fact, we will keep you in the loop during the whole web development process. Immediately after the launch or your website  we will work with you in improving your online presence. For example, our SEO specialists will help drive traffic to your website. With this in mind. Visualwebz is the ideal firm to hire for your next project. In fact, we will also take care of your web security - remember you will need to secure your website from hackers. Similarly other web design services we offer include website maintenance, support, and website testing.
Additional resources that may be of interest include: Web Trends 2017 | Computer Science | Get in touch call us at 425.336.0069 - Contact us today.
Call Renton Web Design at (425).336.0069
Looking for a Website Development Company?
Looking for a quick website design quote? If your unsure as to how the whole process works from start to finish. then we will guide you and help you understand this. We have posted some additional details on the  website development process here.
Call us today for a free consultation at (425)-336-0069 or email us at info@visualwebz.com