Small Business Website Design
Small Business Website Design and SEO Services since 2008.
Careful Planning and more…
Any small business website project requires careful planning. Be it a small or a large e-commerce platform. Moreover, prior to starting a web project, we suggest that you carefully look at other websites. In fact, analyzing your competitor's websites will provide a good idea of what website design styles your business website will fit. Of course, we will also assist you during the whole process, whether it's a new website or just digital marketing. Equally important is to pay attention to your target audience (types of customers that will visit your website). In addition, good quality unique images should be part of the design.
We always suggest original images rather than stock photos. For example, good quality unique photographs will help your websites stand and give your business the added personalization. In addition, unique content, be it photos or text will help your website ranking. In addition, your website will not fall into the trap of cookie-cutter content and structure. Hence, having appropriate photos and graphics will help your website stand out from your competition. Remember, investing in a professional photographer will pay off.
We focus on targeted customers
Most websites are not designed with a small business website in mind. In fact, each and every business website will need its own individual requirements. Hence why we ask numerous questions prior to starting any website development project. For example, such questions would include :
Who are/will be your customers?
The demographics?
Product(s) and/or services that will be sold?
What type of design are you looking to have your business reflect online?
Will you need your website regularly updated and maintained?
Do you have existing customer reviews that could help you online?
Do you have a budget for this project?
Seattle Website Developer will work with you to provide that ultimate solution! Be it a simple website or complex dynamic website we will deliver that ultimate solution.
Have you ever shopped at a small business? Chances are that you have. Whether it is in-store or online, numerous consumers have purchased something from a small business. Even though they are small they do have a large impact on the economy. In America, there are 28.8 million small businesses. Which in turn, makes up 40% of all American retail jobs, and accounts for 99.7% of all businesses.
Americans love to shop and an increasingly large number of consumers prefer shopping online. Hence small businesses need to adapt to the consumer's needs to keep them coming back. But 46% of these businesses do not have functional websites and 35% of them think that their businesses are not big enough to justify a reason to have a website. Despite this, the confidence rating on small businesses in 2017 was 70% while the confidence rating for large companies was 36%. In summary, American consumers have a lot of faith in small businesses.
Be it a website for an accountant, start-up, mechanic, attorney, financial investment, elderly care, dental office, school, or even a church, we can take care of it. After all, we have over a decade of WordPress web design, content writing, SEO, and online marketing experience. Hence, we will help your business further grow.
Click here to read more about Small Businesses
History of Small Businesses
In the beginning, all businesses were small businesses. There wasn't really a need for "small" businesses until bigger companies started emerging. The idea that there are big and small businesses started during The Great Depression. During this time, people started becoming aware of business sizes and impacts when things like the middle class and organized labor started emerging. Subsequently, in July 1953, the Small Business Administration was created and established by Congress under the Small Business Act to provide support to small businesses and entrepreneurs. This administration provided loans to small businesses and helped provide funds for privately owned businesses. There were a few roadblocks along the way but with the help of the community and government, small businesses started to grow.
The rise of Small Businesses
One of the things that gave small business exposure is Small Business Saturday. Its purpose was to be the opposite of Black Friday and Cyber Monday. Small Business Saturday was first observed in 2010 and the first event was sponsored and promoted by American Express. American Express cardholders also got money back when they used their card to make purchases at small businesses. In 2016, approximately 112 million people shopped at small businesses during Small Business Saturday. Over 480 organizations joined the Small Business Saturday coalition and 72% of American consumers were aware of the holiday. In fact, this was positive for small businesses and gave people the initiative to participate.
History of eCommerce / Small Business Website
Shopping is one of the most popular activities done online. Websites like Amazon have gained a lot of success because they cater to online audiences but how did it start? Buying and selling online, or e-commerce dates back to 1991. During this time, the internet was open for commercial use. E-commerce had a different meaning which was the process of commercial transactions electronically. While e-commerce was possible at the time, it wasn't safe. It took a few years for security protocols like HTTP to be created so it was an ideal shopping environment. By 2000, major companies were starting to pop-up on the World Wide Web. It was at this time when the meaning of e-commerce started to form into what it is now. Choosing to make shopping on the internet was proven very successful because by the end of 2001 around $700 billion in transactions were made!
Small Business Website Benefits
For a small business to survive they do need to be online and have effective online marketing strategies. For example, a small business website coupled with online marketing and SEO is a necessity. In fact, in 2013 a survey was conducted and it was found that 36% were US shoppers and 45% of UK shoppers shopped online for the holidays. By 2015, it increased to 61% of US shoppers and 71% of UK shoppers. Hence this clearly shows that the increase in online shopping is expected as we move forward.
With eCommerce services, businesses can make their products and services accessible to this growing market. Along with reaching a bigger audience, businesses can provide a larger variety of products.
The Internet's Influence on Shopping on a Small Business Website
The influence on one another is a great positive outcome between both. Having a Small Business Website run through the web is a great investment. It gives your customers options and makes you more visible. A study done by GE Capital Retail Bank in 2013 found that 81% of people look at products online before purchasing them in a store. Just the previous year it was only 20%. People depend more on the internet to make the right purchasing decision. The internet houses other customers' reviews, companies' advertisements, and a variety of other products to choose from. 81% of people take their time with their research. They spend about 79 days gathering intel about a product before making a big purchase. Putting a small business online can add it to the growing pool of options customers have when making online purchases.
Small Business Website Going Large
Apple is a company that many people are familiar with but did you know that it started very small? In 1975, Steve Jobs and his friend Steve Wozniak started Apple in Jobs' parents' garage. They just started with an idea and a passion for computers and something as small as a garage company became huge. Now there are all kinds of apple gadgets that people swear by. Apple is one of the world's largest tech company. Steve wasn't aiming for this when he started in that garage.
What's considered a small business? Is it how much you sell or the profit you make? Only having one location and dealing with locals? Small businesses are actually privately-owned corporations, partnerships, or sole proprietorships. It goes well beyond buying and selling items on the Internet. Also, it is about using information, technology, and resources to conduct business online. It is also about the bond that small companies and customers make. Those relationships are what bring customers coming back to support these businesses. While people cherish this, we are moving forward in a technology-driven world that loves to consume. Small businesses and the internet joining forces is a big step in the right direction.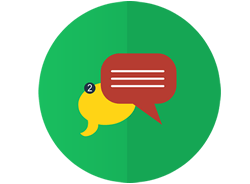 Resources
If your interested in knowing more about website design and website development then there are a number of tutorials below:
Cities where we provide Web Design for small businesses:
Like any small business or customer, you may be asking yourself why you need a website? Of course, you do! Every business no matter how small or big needs a website and more importantly online marketing services thereafter. For example, SEO will help the site be more visible and available during search results. Thus generate more website traffic and increase sales and services! There are other factors and reasons why web design should be built. In fact, we've summarized 12 reasons why a business should take web design seriously. Some of these include, global and local presence, open 24/7, and outpace your competition.
We offer the best website design services, web maintenance, and web support to small businesses in Seattle, Washington, and all over the USA. Yes, our website builder services are available to all businesses at affordable website rates. After all, hiring competent and affordable Seattle web developers, website designers, WordPress Designers, and web builders will get your business the results without breaking your bank account! Whether you're looking for a web agency in Seattle or a website developer elsewhere? We can help. Call us at (425)-336-0069.
Every business deserves a professionally designed website
Our freelance website development services will get your business the professional presence needed! Whether it's an e-commerce website or a simple CMS in WordPress. We always deliver what our customers expect! Our professional web designing and online marketing experience have proven to be inexpensive and effective for small businesses and professionals alike.
In fact, our local web design services are not only available locally in Seattle, Washington, but all over the USA. From custom web designs, SEO, and supporting Seattle businesses with our WordPress maintenance allows our agency to offer a diverse group of web services.
Local Areas we serve in Washington
Local cities where we offer web design services include Auburn, WA | Seattle, WA | Covington | Kent | Kent, WA | Federal Way | Tacoma | Olympia | Issaquah | New Castle| Lakewood | Gig Harbor | Everett | Monroe | Mill Creek | Milton | Puyallup | Redmond | Renton | Tacoma | White Center | Vancouver | Bellingham | Seattle | Yakima | Woodinville.
If you need a new website or just looking for some website support, reach out to us, and let us help. Our agency has been recognized as the best web designer in Seattle.
Custom Web Design Solutions
How can we not mention custom web design solutions? Many of our clients opt for custom websites, due to the fact that the end result will make the business stand out from its competition. In fact, a custom website built by a professional web designer will not only result in a solid branding but allow customers to differentiate and quickly identify your services and products from your competition. Our custom web design services are available to a diverse range of businesses in many areas, such as Seattle, Renton, Bellevue, Tacoma, NY, California, and globally.
Hire the best Web Design Services in Seattle, Washington
With front-end and back-end experience, our customers back us up as the best web design services. In fact, how could you possibly go wrong? In fact, our full-stack web development experience and online marketing will pave the path for your business to succeed. Contact us today at (425)-336-0069. Just a reminder, that our services are available, but not limited to Seattle, Bellevue, WA, Tacoma, Olympia, WA, New York, L.A., and all over!
Web Developers - We're not just a Web Design Agency
Our specialties are not only in web design but also in web development and online marketing. Yes, we are a full-blown agency with a one-stop service. Our web development services are not just limited to the Washington area but all over. From Bellevue, Tacoma, and all the way to LA, California, NY, London, Birmingham, UK, and Glyn Ebwy, Wales! Our UK web design services assist many businesses in Solihull, Birmingham, West Bromwich, and surrounding areas.
Web Agency with perfect solutions & great reviews
Our small business solutions are the perfect choice for any small to medium size business looking for results. Especially if you're looking to see your small business website grow via effective web design and online marketing. In fact, our Seattle, WA web design company has assisted many businesses in and around the Puget Sound area. But, we did not finish there, we've also helped businesses in Seattle, Issaquah, Bellevue, Tacoma, New York, and California. Let our expertise help your business expand and reach new heights!
A Top Web Design Agency with solid Web Development and Online Marketing credentials.
Website Design - Call (425).336.0069
Small Business Website Developer for Local Businesses
If your looking for website developers near you, you've come to the right place! We provide web services to the following areas, but not limited to Auburn, Seattle, Issaquah, Bellingham, WA, Des Moines, Bellevue, Issaquah, Burien, Federal Way, Fife, WA, Maple Valley, Mill Creek, Covington, WA, Des Moines, and Seatac. Des Moines and Seatac are generally neighboring cities to Kent.
Professional Website Development by a Seattle Small Business Website Designer
Small Business Website Developer & SEO Expert services nationally
Besides providing SEO and online marketing to local businesses we also provide such services to small businesses in other states. For example, local cities include Federal Way, Issaquah, Kirkland, Tacoma, Lakewood, WA, Monroe, Olympia, Tacoma, and Bellingham, WA.
Connect with a Seattle Small Business Website Designer
Regardless if your a Small Business Website owner or not, it's most likely at some point you will need professional services. Whether you have WordPress problems that need fixing or looking for online marketing? Call us today at (425)-336-0069. Our effective online marketing and web design services are the best in town! After all, we're experts in SEO and web development!
Online Marketing, SEO services available to small businesses in:
Our tried and tested Small Business SEO Services help outrank competitor's websites and drive more traffic. In fact, ignoring our leading Seattle SEO marketing services could result in you missing many online opportunities and allowing the freedom for your business to expand. Whether it's SEO for a dentist or promoting an online event we have proven through many SEO case studies that we get it done!
If you want to succeed online and help your business's current online standing then internet marketing is a necessity. More importantly, we can help pave the right path in making your website successful. Our SEO Agency is a top-rated marketing agency that can help your business reach new heights, and reach its maximum potential.
Also, our SEO agency's innovative ideas, strategies, and solutions allow businesses to take the lead in their industries. From local Seattle SEO through to global presence, our custom tailor-fit solutions help businesses effectively compete. We can help your Seattle business reach that desired ranking on search results.
Following is a small list of cities where our renowned and best Seattle SEO services are available. We serve and help small businesses improve their online marketing presence via effective organic Seattle SEO and web solutions. Overall, our Seattle website SEO practices have helped many businesses gain the online exposure needed for them to attract traffic and generate sales.
Our web related services have delivered many solutions to small businesses in and around Seattle. Other local areas where our clients include: Algona | Auburn | Kent | Bellevue | New Castle | Bellingham | Factoria, Bellevue | Federal Way | Fife | Kent | Renton | Kirkland | Issaquah | Lakewood | Lynnwood | Mercer Island | Marysville | Mill Creek | Olympia | Redmond | Seattle | Tacoma | Kennewick | Gig Harbor | Vancouver
Our SEO packages and marketing solutions are affordable and geared towards small businesses. In particular, businesses in and around Seattle, Bellevue, Redmond, Snohomish, Tacoma, Kent, and Factoria Bellevue, WA continue to be our loyal customers. Our SEO company and web design firm do not just make a promise but, rather carry it out to succeed. Whether you are close to home in Seattle, or elsewhere.
Since the start of SEO, our SEO services and SEO marketers focus on organic SEO for small businesses like restaurants, distributors, professionals, doctors, dentists, and attorneys/call us for a free SEO estimate at (425)-336-0069.
Digital Marketing Services
Our digital marketing services are available in Washington and other states. Locally we assist small businesses in Puyallup, Gig Harbor, Olympia, Bellevue, Issaquah, Kirkland, Seattle, Vancouver, Tacoma, and surrounding areas.
Internet Marketing Services
Our internet marketing services coupled with web design and SEO will get your small business website to the top of your search engine. We focus on local as well as larger markets. All the way from Seattle, Olympia, Maple Valley, Kirkland, Bellevue, Tacoma, and states like Washington, California, and ones further out! We provide quality on-page SEO as well as off-page services. For example, helping to acquire customer reviews.
Organic SEO is the Perfect Solution
Yes, on-page SEO and off-page SEO services are the best way to get your website visible online. But, you need to hire an SEO agency or SEO expert that knows what they are doing. We at Visualwebz work within guidelines set by search engines and understand terms like LSIGraph and how to incorporate structured data into websites! In fact, our digital marketing strategies coupled with web design get positive results for our customers. Also, our SEO consultant services are not only local in Renton, Kent, Seattle, Ballard, Bellevue, or other areas. In fact, our reach is beyond Washington and the USA!
Online Marketing Services
Our online marketing services are not just limited to Seattle, Bellevue, Renton, Tacoma, or Bellingham. But we offer services to all businesses nationally and globally. Go ahead and contact one of the top digital marketing agencies near you. You'd only realize that the SEO services that they offer will be extremely costly and outside your budget. In fact, there are many SEO Companies to choose from but we ask you to check our reviews and decide why our customers chose us.
Visualwebz is not just a top Seattle web design agency but also recognized as a top advertising and marketing firm in Washington state.