Best Web Hosting
Best Web Hosting is based on a number of factors. We found that the following hosting providers were found to be one of the best web hosting companies. Prior to making a website deposit, hiring a web developer, or getting started on your website project, we would strongly suggest you look at the options available for a domain and hosting. Be it a simple landing page or a new website, the right domain and hosting could potentially make or break your website.
What is Web Hosting?
Web hosting is one of the first steps needed to get a website. To make your website visible on the web, your website's files and data must be physically stored on a computer that is connected to the internet. In order to that that we need a high powered computer known as web servers. Web site hosts are companies that physically house web servers in one location and are also called a data center. In addition to housing, the web servers web site hosts provide the software, security, support, and bandwidth to the internet.
Web site hosting companies enable you to lease space on their web servers where you could store your website files and make them available for visitors to view on the internet. Included in a Web hosting solution you can expect to find domain name registration and standard email services.
There are three types of common web hosting that are available:
Shared web hosting
It is extremely cheap, but also not very good. As it is affordable it comes with a disadvantage to pay for a shared hosting environment the host puts a large number of users on a single server. The problem is clear as websites all share the server's resources. Meaning If one website has some faulty code or simply gets a lot of visitors it could use 75% of a server's memory. Imagine how that could affect your website's performance. This leads to websites going down or loading slowly. The advantage is that Shared hosting is also a great option if you are on a very tight budget.
VPS hosting
VPS stands for Virtual Private Server and is probably the most popular service to upgrade to and it can be the most well-balanced one as well. It is shared but is very different than shared hosting. Users are limited as much as 10 to 20 people making it less stressful and fewer traffic interruptions. One great factor seen as an advantage in VPS hosting is the hypervisor. For example, if there are 10 users, 10GB of RAM, and 200GB of hard drive space on the server, each user will be able to expend 1GB of RAM and 20GB of space. Once you hit the RAM limit your site may go down, but the others will remain stable. The hypervisor is the one responsible for managing the virtual machines that create this separation within the server. That's not the only perks of having VPS hosting, it's highly configurable making it flexible without changing your neighbor's settings.
Dedicated servers
It's like owning your home the property is completely yours. As Vangie, claims "A dedicated server is a single computer in a network reserved for serving the needs of the network". Since your all alone on the server, you won't have a problem like the bad neighbor. As much as you this is the best web hosting server it has a downside to it. The downside is that you need to be well versed with server technology and supporting the system. For example, you would have the flexibility to run a web server, security scanning, malware removal, and so on.
Also, you can potentially run more applications in a more streamlined fashion.
Cloud Hosting
This is essentially the same as VPS hosting. Some companies don't even call their service VPS anymore, the say Cloud or Cloud VPS. As Interoute elaborates "cloud hosting provides hosting for websites on virtual servers which pull their computing resource from extensive underlying networks of physical web servers". Reliability plays a major role here making a huge difference in your decision. Rather than hosting on one single instance of a physical server, the website is hosted on a virtual partition that draws its resources, such as disk space, from an extensive network of underlying physical servers.
Until now we've been talking about computing that is similar to buying unit-based products. Cloud-based computing is similar to how utilities work. If I plug my video camera into the mains I can use it as much as I need and it will take as much power as it requires at the moment. If it is on standby it will use very little power when it is recording it will use a lot more but the electric system can handle the changes in power requirements. Cloud-based hosting allows you to use the resources of multiple servers in a network. This makes it even more scalable, in addition to providing a host of additional benefits, mainly based around security. Cloud-based systems also have a much higher chance of protecting you against DDoS attacks.
Following are a number of reputable hosting providers :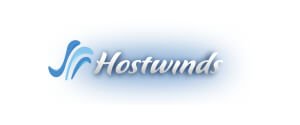 Hostwinds
This host continues to be a user-friendly option for registering and hosting, even if you are coming from another host. It lists out all the extensions that you can use to create your domain name with different prices to register, transfer, or renew for each extension, unlike some services that bury these within the website. You just simply enter the domain name you have been dreaming about and check if it is currently available, and can pretty much be headed in the right direction with just a few clicks of your mouse!
After entering your desired domain name and extension it should tell you if it is currently available or not. They have also got live chat so you can be chatting with a real person in just a matter of seconds. They also provide email, and phone even before paying for anything, which is actually rather rare.
---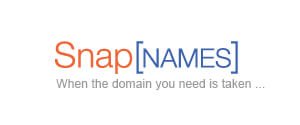 SnapNames
SnapNames provides a domain name market place meaning that they deal only with domains that are owned currently by somebody else. They offer an exclusive inventory and daily deals while providing you with Top Categories of which you can pick from and find your desired domain. You can do a simple search and see if the domain that has been taken is on sale. They have over three million customers and over thirty Million domains to choose from including a significant number of small businesses, which is worth it. They also work with a large number of small businesses which makes it so easy and worth working with.
---
Sedo
Sedo is a place where you can get a broker service, domain appraisals, and even transfer services also with so much more under their belt! They have over eighteen million domains on sale along with being a reliable and very respected company. Their customer service is top of the line with the phone, email, and live chat with all of those in 25+ languages! With their broker services whether you want to buy the domain of your dreams or just sell the domain you have for the best price out there, the experience and enthusiasm of the brokers will get you the best deal possible whether it is to buy or sell!
If you are looking to sell your domain and need to get it appraised Sedo will be your best bet as everyone respects them and trusts their intuition and experience.
The transfer service at Sedo is amazing! If you are coming from a domain host that was just a terrible experience or you found a better price at Sedo you will always get the best experience with transferring! They will take you to step by step until you are done a settled!
---
Flippa
Flippa yet another marketplace for domain names. They also sell websites and apps! Their website is user friendly, you come on and right away you are greeted with instructions on how to get started whether it is to buy or sell a domain, website, or app. The staff are very friendly and will help you with any questions you might have.
---
HostGator
Our peers have found them quite reliable for heavy-duty sites. Their control panel is powerful which lets you control domains, databases, software and services, logs, files, main and other preferences. Hostgator prices are actually really competitive but compared to other hosts they are not the best you could find. Overall based on user experience, we would recommend HostGator for your needs.
---
MDD Hosting
MDD Hosting is hands down the best hosting company we have used to date. Their server is graced with the award-winning LightSpeed technology while their storage drives are powered by the solid-state type disk drives. As an MDD hosting customer, You'll be amazed at the speed the MDD hosting staff uses to resolve real hosting problems, sometimes, you'll be attended to in less than five minutes with the real solution and not just some random links that lead to no-where positive.
In summary, MDD hosting servers are lightning fast, rock-solid, and give steady peace of mind. Their premium hosting plan (known as semi-dedicated in most other companies) is best for websites with huge daily traffic or that needs higher resources.
---
NameCheap
NameCheap comes in 6th on our list. They offer domain names to individuals and businesses. In addition, they provide you with a user-friendly control panel for buying domain names as well as offer hosting and tools for building your website. Finally, they are perfect if you want to transfer domains as they only take up to a couple of days to process as much as 30 domains! They are my go-to processor for names I'm just looking to hold.
---
Hostt
Hostt is a recently launched free web hosting company that includes domain name purchasing and registration. They have a suite of offerings, such as one where you'll pay $13.99 per year for domain names with extensions that include .com, .net, .org, .us, .biz, and .info., but have unlimited bandwidth, webspace, sub-domains, parked domains, sub-domains and email accounts, among other things.
Like HostGator, they include domain locking and automatic renewal, along with a user-friendly management portal (which, believe me, is pretty rare) and 24/7 technical support.
This isn't a bad price considering the amount you get: $3.95 and $5.95 a month packages both offer fairly balanced domain-inclusive packages.
---
Linode
Linode is the developer's favorite, even some of the top premium hosting services are either reselling Linode services or leveraging on their fast DNS management API to deliver awesomeness. They are a perfect solution' for resource-hungry web apps and high traffic websites. It uses the solid-state type drives (SSD) in place of the slow-spinning hard disk drives (HDD) to deliver resources fast and smoothly.
The support you'll normally get at Linode is fast and should never be difficult to understand for an average web developer. The only down-side with Linode is the lack of Cpanel and managed plans for average users. But then, their resource page contains real help and solution for most of the challenges you'll likely encounter on their platform.
---
iPages
iPage's web hosting came in 7th on our list. Packages start as low as $1.99 per month and they even offer domain registration for free during the first year you register with them, which makes them a steal of a deal for very, very small businesses or one-man team. They, just like every other host website have the usual domain name search portal but they provide you with videos on how to find the best domain possible along with what to choose to get the most traffic on your future website.
---
Godaddy
As you may have already expected we have of course included GoDaddy on our list. GoDaddy used to a really bad and unreliable host but in recent times they have proven to work efficiently and improved their service. They will gladly recommend your domains based on certain keywords you have typed in, which is useful if the domain you originally wanted is taken. Furthermore, they have immensely improved their hosting service by offering an online store, website builders, WordPress management, and much more.
They still continue to offer weird things like "email services" that other hosting companies can provide you for a better deal and better service. Overall if you are starting out we would recommend them but other options that are easier and overall better are still available and out there.
---

FatCow
FatCow has an amazing offering as they are pretty much one of the cheapest hosting companies you will find out there. They also offer domain names to buy just for 30 cents for the first month! After the first month, the price is a whopping $49 a year! They also provide shared hosting packages that allow you to have enough bandwidth for pretty much everyone on your plan. This is a limited promotion I found, but they still sell fairly well-priced packages (their "fat" options come with extras like marketing and advertising credits), and will gladly offer you perks for transferring your domains and hosting to them.
---
Squidix
Squidix web hosting is one of those web hosting companies whose sole aim is delivering awesomeness; dedicating more time to their service and customer support than they do on advertising and forceful promotions. Squidix web host offers various classes of web hosting plans that are completely optimized for speed. At Squidix, you'll normally get the value for your money.
They have a good number of positive reviews from real users of their hosting services. We have had only but stellar experiences with their semi-dedicated plans that are wholly optimized for high traffic websites like ours. We recorded a 100% service uptime and above 100% improvement in speed and response. You can hardly go wrong with a qualified Squidix hosting plan.
All of these hosting providers offer a range of services such as email, content management systems (WordPress). These domain names and hosting providers were analyzed recently but could change in terms of service and technologically being efficient and reliable. We would suggest that you contact them or check associated websites (refer below) if you have questions regarding the services they offer.
Whether you're looking for the best web design in Seattle or hosting that would support your business website SEO, good hosting should always something you should not avoid.
Delivering Effective Web Design & Online Marketing Services
Local Web Design Services
If you're looking for web design, website development, a new website, or just need to revamp an existing small business website, then you've come to the right place. Notably, at Visualwebz LLC we understand business owners and the website benefits your business needs. In addition, we understand that being a website owner you will want to see immediate results. Furthermore, we can help your website reach an international, national, or local customer base. Besides, we know how to get your customers to you. After all, small business websites and SEO have been our specialty since 2008!
Our customers continually praise about our web design services.,check our reviews!
We Deliver Effective Web & SEO Services
Our website developers specialize in delivering the best websites and nothing more. More significantly, our qualifications and experience allow us to deliver clear and concise solutions. Whether it's a simple website or one that's complex, or one that is built on PHP or ASP, we will always keep you in the loop during the whole web development process.
Immediately after the launch of your website, we will work with you in improving your online presence. For example, our SEO specialists will help drive traffic to your website. With this in mind. Visualwebz LLC is the ideal firm to hire for your next project. In fact, we will also take care of your web security - remember you will need to secure your website from hackers. Similarly, other website design services offered include website maintenance, support, and website testing.
Interested in chatting to us regarding SEO or web design? Or just have questions regarding our expertise or web design costs? Then Contact us today at 425.336.0069. You may also want to check our reviews, and learn why our customers like us! After all, our 5-star reviews clearly tell prospective customers why we stand out when it comes to service, punctuality, quality, and affordability.
Resources & Links
Our Blog covers a range of web resources, services, practices, and trends in the areas of web design and SEO.
Marketing & SEO
Web Design & Website Development