Seattle SEO Consultant
Seattle SEO Consultant since 2008.
Organic Search Engine Optimization & Digital Marketing get websites to the first page of search results.
"A Web Design company with talent, responsiveness, professionalism, and CARING!"
Our Seattle SEO Consultant services allow us to get any business website to dominate its online presence. Be it in Seattle or New York. We can get your website placed higher on search engines. Besides offering SEO, we also provide online marketing,  social media, web maintenance, and web design services that customers have highly reviewed. Hence, we ask you to check Visualwebz reviews.
For example, a Seattle case study on a local blind cleaning company had a zero baseline ranking status at the start but can now be found to have top ranking status between the first and 5th search positions! Also, another local Seattle business where we have help with SEO is Seattle Mitsubishi Fuso! Also, explore and read about the various SEO business tools we use and our successfully delivered SEO projects.
Ultimately, our Seattle SEO firm operates as a full-stack development agency.  In short, we do everything from start to finish. For example, we have you covered with back-end technologies like PHP and ASP and build your website content with solid web words and digital marketing. Other services include simple web designs such as KISS, user interface analysis, and design, web marketing. If you're looking to launch an aggressive Seattle SEO campaign? Check out our SEO company.  We can propel your website's online ranking higher. Get in touch with us, and we will work with you and get your business website to where it belongs. That is to start getting more traffic and sales.
A website is about getting more customers.
The benefits of having a small business website aren't just for existing customers but also for attracting new ones. Getting a website launched correctly, optimizing it, securing it, and marketing it precisely will generate more website traffic. Whether it's Google, Bing, Yahoo, or any other search engine, it's all a matter of getting the message to prospective customers. Now, who would want to invest a lot of money in getting a storefront and a website with the correct design elements and get no customers? In fact, SEO and online marketing is the most significant component in acquiring customers, and having a qualified Seattle SEO consultant do the task is one step in the right direction.
Whether it's a local dentist needing SEO or a website redesign for a mid-sized business, we can help. Check our web agency reviews. We always take care of our customers!
SEO Questions and Answers
Why Hire a Seattle SEO Consultant?
We can give you a list of bronze, silver, and gold pricing structures, but this is not how SEO works. Each project is created based on the business goals and current website standing. Overall monthly SEO for a basic plan runs from as little as $350 p/m. Once again, this depends on your business, marketing budget, and end goal.
What SEO and online marketing strategies you expect from us?
Our Seattle online marketing services include all strategies that help websites to rank higher during search results. Search engine marketing entails identifying various markets, analyzing the competition, keywords, and then implementing search engine optimization. Many SEO agencies may focus on a particular strategy like on-page or off-page SEO. Our web design agency specializes in website development, on-site and off-site SEO. In fact, as a full-stack agency, we handle everything.
How quickly you can expect results from our Seattle SEO services?
A number of our SEO case studies have shown results in as little as 3-4 months. But, it can take longer due to other constraints such as competition, keywords being targeted, services, and products currently in the market.
How much do Seattle SEO consultant services cost?
We can give you a list of bronze, silver, and gold pricing structures, but this is not how SEO works. Each project is created based on the business goals and current website standing. Overall monthly SEO for a basic plan runs from as little as $350 p/m. Once again, this depends on your business, marketing budget, and end goal.
Seattle SEO Consultant's Expertise
We specialize in the key fundamentals of creating a viable website that will attract customers. Based on our years of hands-on experience in SEO, we can ultimately build your website as well as market it as a winner. Overall, we adopt white hat techniques, and from the very start of our SEO Q & A session, we will steadily improve your website's presence and maintain that standing.
SEO Expertise:
Competitively Priced Seattle SEO Consultant & SEO Expert
Besides our Seattle SEO packages being competitively priced, we can state quality is unmatched. Our Seattle website builder offers solutions that are competitive when it comes to website costs. Also, we don't stop there. Our online marketing and SEO pricing plans also include discounts for small businesses.
Contact us at (425)-336-0069, or email us at info@visualwebz.com.

Seattle SEO Consultant reveals some SEO Secrets.
It's a fact that users only see under ten searches displayed on the first page if they've googled for something. All in all, that's not a significant number. But, overall, the top searches are the ones that stand the highest chance of being clicked. If any business wants to raise its attractiveness and sales by utilizing the Web, then hiring a competent SEO consultant will be one step in the right direction.
An SEO consultant optimizes the website through organic SEO, thus getting your website to compete on search keywords effectively. About 80% of people using the Internet use search services because it finds them the information they are looking for.
Practical Seattle SEO Consultant's Approach
We all know that everything and everyone is online. Be it a medical practice, school, dentist, attorney, salon, or a small business just starting. Ask yourself, does every company want the slice of the action to getting onto the first page of Google? Well, not everyone. Only the few that have decided to get their websites optimized and handled by experienced website builders and reputable online marketing experts are on track to results. And this is where we come into play.
Our expertise will allow your business website to be positioned to compete effectively via our SEO strategies. Position yourself today, especially before your competitors get there.
SEO Consultant Secrets:
You're probably wondering what these "secret" strategies that get pages to rank high? In fact, they are not secrets, but just a lot of work. Following are the steps you should take to improve your website ranking:
Understand keywords that potential customers are searching for…
You'd expect any reputable Seattle SEO Consultant to help your site get noticed. Especially get your keyword searches to be on the first page. But that's not always the case. In fact, there are made self-made "SEO Consultants" stating that they can get the job done. On the contrary, our footing as a Seattle SEO Consultant takes SEO seriously. We know that your business is your livelihood; hence take on the role to fully understand your end goal. This, in turn, results in us being able to strategize and deliver effectively.
We ensure that our SEO experts apply the latest and best strategies. For example, a clearly defined SEO plan requires analysis and an in-depth understanding of keywords. Such as keywords associated with your business will need to be carefully selected and correctly placed on your website. Overall, it will be these keywords that will trigger search engines to understand your digital content better.
Connect with our Seattle SEO consultant and let us help your website index and rank higher!
Good quality and unique content is the biggest "secret" to page ranking.
For your website to be seen and ranked, it will need relevant and good quality content. Whether it's a solid FAQ page or pages with video headers, the content will need to be part of your SEO strategy. After all, content is king. Remember, the purpose of Google is to organize the world's information. Information such as the content, including text and images on your website, should represent and reflect your product and services. Quality content will allow your customers to stay on your website longer and continue reading and exploring further.
Quality content will improve your website ranking. Also, content that is labeled as trusting material is a necessity for any business. Generally, page ranking is also determined by unique images, text, visuals. At Visualwebz, we create solid SEO plans that result in top SEO results.
Sustaining Page Ranking through an experienced Seattle SEO Consultant
Our Seattle SEO Company experts always ensure that the work carried out is sustainable. Also, website ranking must withstand competition. Remember, it's not a one-time thing because competition adapts, and one reason why your website should continue to optimize through SEO strategies. Good SEO practices enable that content is ranked and sustainable as long as possible. Good quality content will give you a reasonable bounce rate.
Bounce rate generally shows how long a visitor stays on a website. The longer visitors stay on a website, the better the ranking and credibility it will get. Hence, we cannot emphasize enough that good quality content is a must. Thus, regular additions and refinements are required.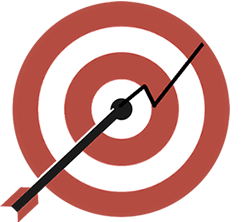 An investment that generates traffic
Once a website site is recognized and climbs higher on search engine ranking. The next step will be to continue building on the existing content and structure. Google follows links and tries to understand the relevance of the content.  Hence, the more content you have, the more it can be cross-linked.
Continuing to add new content will allow Google to recognize its importance further.
Your initial investment in SEO will generate more traffic. Thus, build your customer's trust as well as revenue. Hence, the continued work on your website with keywords will sustain your ranking. Any Seattle SEO and online marketing campaign will be self-sufficient, provided that a reputable SEO expert maintains it.
Connect with us, and let us help your website rank higher and stick around for some time while competition feels the pinch. Finally, SEO and online marketing are far more effective and provide a better return on investment than other marketing campaigns.
Act Now and contact a local Seattle SEO Consultant
You have to move fast and implement SEO on your site as soon as possible. The time you spend waiting and deciding to implement it will give your competitors a heads start. Please don't make it easy for your competition to get a head start. Call us today for all your online marketing and web design services. After all, it makes sense to hire website professionals from a top digital marketing agency in Seattle with stellar customer reviews. Call Visualwebz at (425)-336-0069
Seattle SEO Consultant has gone through the course of SEO history!
Serving as a Seattle SEO company, Seattle SEO Consultant is aware of the history of Search Engine Optimization. The following are the top SEO changes in the past ten years:
1.The rise of content
First, the rise of content marketing as part of a successful SEO strategy. Google has steadily refined what it considers to be "good" content over the years, but the Panda update in 2011 served as the death blow to spammy content and keyword stuffing.
2. The death of link schemes
Google has provided its definition of what a link scheme is, along with some examples. Many find the guidelines here somewhat ambiguous, but the simplest explanation is this: Any attempt to influence your ranking with links deliberately could qualify as a scheme.
3. SERP overhauls
The search engine results pages (SERPs) have changed, and some of these changes are so small, it's debatable whether even to count them. Anyone can see and compare the difference.
4. The rise of the knowledge graph
Another major influencer in modern SEO has been the Google Knowledge Graph, which first emerged on the scene in 2012. The Knowledge Graph attempts to give users direct, concise answers to their queries, often presenting them with a box of information about a general subject or a brief response to a straightforward question. This is great for the user but usually takes precedence over organic search results.
5. Mobile prioritization
Mobile devices have exploded in popularity since the iPhone first emerged back in 2007. Google has done everything it can to emphasize the importance of optimizing websites for those mobile users. Indeed, in 2015, mobile queries officially surpassed desktop queries in Google search.
6. The death of keyword stuffing
Panda and Penguin killed off the practice of keyword stuffing, but a more minor, more curious update in 2013 spelled the death of keyword optimization altogether. Hummingbird is the name of the update that introduced semantic search, Google's way of deciphering user intent rather than mapping out individual keywords and phrases. Today, Google attempts to understand meaning rather than matching keywords, so keyword-centric optimization doesn't work the same way. However, keyword research is still relevant, as it can help guide your strategic focus and provide you with ranking opportunities.
7. Update pacing and impact
It's also worth noting that after a few years following Panda, Google stressed out search optimizers by releasing seemingly random, significant updates to its search algorithm that fundamentally changed how rankings were calculated. However, now that the search engine has reached a strong foundation, the significance and pacing of these updates have declined. Today, updates are smaller, less noticeable, and roll out gradually, giving them a much less dramatic impact on the industry.
8. Good quality content
AI (Artificial Intelligence) is here, and search engines are getting "intelligent" enough to identify unique quality content. In fact, content visitors want to read will be ranked higher than content that's just been copied, manipulated, or stuffed for the sake of SEO. As a Seattle SEO consultant, I know that websites and web pages should be built for the sake of visitors but at the same time optimized for search engines.
9. End of Google Plus
Social media is a crucial area for pushing products and services to potential customers—for example, Facebook, Twitter, and now the defunct Google Plus. Yes, we know that Google Plus will no longer be part of the pack! But that doesn't mean that it's all over. Google My Business will still be a leader for businesses to attract customers.
10. Color
At one time, color mattered for SEO experts. It was a way of stuffing web pages with keywords but having the links be the same color as the page's background color. This allowed the keyword to be invisible and not viewable by visitors. But, this was short-lived and categorized as a black hat technique. Something we never did!
More details on Web Design
Web Design Services
If you're looking for website design, website development, a new website, or want to revamp an existing small business website, then you've come to the right place. We totally understand business owners and the website benefits your business needs. In addition, we understand that being a website owner. You will want to see immediate results.
Furthermore, we can help your website reach an international, national, or local customer base. Besides, we know how to get your customers to you. After all, small business websites and SEO have been our specialty since 2008!
Our website developers specialize in delivering the best websites and nothing more. More significantly, our qualifications and experience allow us to deliver clear and concise solutions. As a matter of fact, we will keep you in the loop during the whole web development process. Immediately after the launch of your website, we will work with you to improve your online presence. For example, our SEO specialists will help drive traffic to your website with this in mind. Visualwebz LLC is the ideal firm to hire for your next project. In fact, we will also take care of your web security – remember, you will need to secure your website from hackers. Similarly, other website design services offered include website maintenance, support, and website testing.
Interested in chatting to us regarding SEO or web design? Or have questions regarding our expertise or web design costs? Then Contact us today at 425.336.0069. You may also want to check our reviews and wonder why our customers like us! After all, our 5-star reviews clearly tell prospective customers why we stand out regarding service, punctuality, quality, and affordability.
Seattle SEO Services from a Local Seattle SEO Consultant
Google search is designed to inform and assist, rather than giving users a list of links. That's why Google has built AI into all of its products, including search, Gmail, AdWords, Google Assistant, and more. Search engines and SEO have come a long way since the 1990s.
The history of SEO has been filled with exciting turns and new search engines, the death of old search engines, new SERP features, new algorithms, and constant updates, plus the emergence of great SEO publications, conferences, tools, and experts. While search engines and SEO have evolved greatly over the years, one thing remains true: as long as there are search engines, Seattle SEO consultants will remain vital.
Website Design - Call (425).336.0069
Whether SEO consultancy is needed for a small business website or a top website, we can help it rank high and drive traffic! Seattle SEO consultant will get your website ranked and visible online! If you are looking for Seattle website SEO, then you've come to the right place! We provide web services in the following areas, but not limited to Auburn, Algona, Milton, Seattle,  Bellingham, WA, Des Moines, Bellevue, Issaquah, Burien, Federal Way, Olympia, Fife, WA, Maple Valley, Mill Creek,  Covington, WA, Des Moines, and Seatac.
SEO consultants and online marketers are a core part of gaining more traffic and converting customers. Whether it's a small business or an e-commerce website, an SEO consultant or SEO expert is the key to the success of any website. In fact, their understanding of current trends in search engines and strategies is one big reason you should chat with us.
What do SEO consultants do?
SEO consultants implement measures to increase website ranking. Specifically, they also analyze various elements, such as web design elements, understand server-side scripts like PHP and ASP, HTML tags, and page structure of sentences and links. However, Google ranking algorithms that determine search ranking are updated occasionally, sometimes with significant changes, hence why a qualified SEO consultant will always stay up to date.
SEO Consultant Skills
Needless to say, the SEO consultant needs to analyze and understand SEO trends and changes with the search algorithms. An SEO consultant can also provide logic and ideas to clients for research and content optimization. In addition, SEO consultants need to be very familiar with a range of web design technologies.
What is SEO?
First is the "search engine" part. SEO stands for Search Engine Optimization. Search engine optimization is to adjust the website's composition so that specific websites are displayed at the top of the search engine's organic search results. For example, this would be Google,  Bing, Yahoo, and even the voice search from the likes of "Alexa." Perhaps, you are using it once a day or many times. Overall, the key purpose of such search engines is to organize content and make it available to anyone searching for it.
History of SEO
Search engine optimization began in the mid-1990s when the first search engine registered the initial web. The advent of search engines increased access to their site, so many web page owners immediately began evaluating the value of search engines. Generally, it's a generic term for that method.
Online Marketing & Seattle SEO Consultant available nationally
Besides providing SEO and online marketing to local businesses, we also provide services to small businesses in other states. For example, local cities include Seattle, Bellevue, Federal Way,  Issaquah, Kirkland, Lakewood, WA, Monroe, Olympia, Tacoma, and Bellingham, WA.
Whether you're looking for a website or online marketing for an attorney, small law firm, dentist, or marketing a law firm? Our Seattle SEO consultant and web developers will deliver exactly what you want. Call Visualwebz today at (425)-336-0069.
Why SEO is necessary.
SEO is a necessity for any individual or business looking to attract traffic to their website. In fact, websites for professionals or businesses should have solid content that's valuable to the reader! More importantly, are the keywords associated with the services and products being offered. For example, what words you search determines search engines to churn up and provide you results. In fact, tens of thousands of web pages are displayed during most search results.
Difference between SEM and SEO
SEM is an abbreviation for "Search Engine Marketing" and is a general term for marketing on search engines. In addition, SEM is an abbreviation for search engine marketing and refers to marketing with search engines such as advertisement placement and SEO. On the other hand, SEO is an abbreviation for search engine optimization. It is a means to optimize the information and structure of the site. It is easy for users to use to display search engine search results in a higher order. In addition, a listing advertisement is an advertisement displayed in conjunction with the search result when a user searches for a certain keyword on a search engine (Yahoo!, Google, etc.).
Cities and States Seattle SEO Consultant Services are available :
Three Basic Rules we follow as SEO Consultants
As many SEO case studies demonstrate, there are key areas of SEO that need to be at the top:
Internal measures allow you to "protect"  your website from negative evaluations. There are so many things that can be practiced immediately for this internal measure.
Unlike internal measures, external countermeasures are against "attack." External measures are a means for installing links to third parties.
It is essential to enrich the website with quality content. Any qualified and experienced SEO consultant will have this as their top priority.
Visualwebz has been providing individualized web design and Seattle SEO Consultant services since 2008. Hire the best SEO company, and let us keep your website out of trouble. Whether a Christian web design project or a large manufacturing plant, call us for all your web development services (425)-336-0069.
Online Marketing, SEO services available to small businesses in:
Our tried and tested Small Business SEO Services help outrank competitors' websites and drive more traffic. Whether it's SEO for a dentist or promoting an online event, we have proven through many SEO case studies that we get it done! Ignoring our leading Seattle SEO marketing services could result in you missing many online opportunities and allowing the freedom for your business to expand.
If you want to succeed online and help your business's current online standing, then internet marketing is necessary. Our SEO Agency is a top-rated marketing agency that can help your business reach new heights and reach its maximum potential. More importantly, we can help pave the right path in making your website successful.
An SEO agency with innovative ideas, strategies, and solutions allows businesses to lead their industries. From local Seattle SEO through to global presence, our custom tailor-fit solutions help companies effectively compete. We can help your Seattle business reach that desired ranking on search results.
We serve and help small businesses improve their online marketing presence via effective organic Seattle SEO and web solutions. Overall, our Seattle website SEO practices have helped many companies gain the online exposure needed to attract traffic and generate sales. Following is a small list of cities where our outstanding and best Seattle SEO services are available.
Our web-related services have delivered many solutions to small businesses in and around Seattle. Other local areas where our clients include: Algona | Auburn | Kent | Bellevue | New Castle | Bellingham | Factoria, Bellevue |  Federal Way | Fife | Kent | Renton | Kirkland | Issaquah | Lakewood |  Lynnwood | Mercer Island | Marysville | Mill Creek | Olympia | Redmond | Seattle | Tacoma | Kennewick | Gig Harbor | Vancouver.
Our SEO packages and marketing solutions are affordable and geared towards small businesses. In particular, companies in and around Seattle, Bellevue, Redmond,  Snohomish, Tacoma, Kent, and Factoria Bellevue, WA, continue to be our loyal customers. Our SEO company and web design firm do not just make a promise but instead carry it out to succeed whether you are close to home in Seattle or elsewhere.
Since the start of SEO, our SEO services and SEO marketers have focused on organic SEO for small businesses like restaurants, distributors, professionals, doctors, dentists, and attorneys. Call an SEO Expert for a free no-obligation estimate - (425)-336-0069.
Digital Marketing Services
Our digital marketing services are available in Washington and other states. Locally we assist small businesses in Puyallup,  Gig Harbor, Olympia, Bellevue, Issaquah, Kirkland, Seattle, Vancouver, Tacoma, and surrounding areas.
Internet Marketing Services
Our internet marketing services, coupled with web design and SEO, will get your small business website to the top of your search engine. We focus on local as well as larger markets. From Seattle, Olympia, Maple Valley, Kirkland, Bellevue, Tacoma, and states like Washington, California, and ones further out! We provide quality on-page SEO as well as off-page services. For example, we are helping to acquire customer reviews.
Organic SEO is the Perfect Solution
Yes, on-page SEO and off-page SEO services are the best way to get your website visible online. But, you need to hire an SEO agency or SEO expert that knows what they are doing. At Visualwebz, we work within guidelines set by search engines. Also, understand terms like LSIGraph and incorporate structured data into websites. Our digital marketing strategies coupled with web design get positive results for our customers. As an established SEO consultant, we are available locally and nationally as professionals; our reach is beyond Washington and the USA!
Online Marketing Services
Our online marketing services are limited to Seattle, Bellevue, Renton, Tacoma, or Bellingham. But we offer services to all businesses nationally and globally. Go ahead and contact one of the top digital marketing agencies near you. You'd only realize that the SEO services they offer will be highly costly and outside your budget.
There are many SEO Companies. But we ask you to check our reviews and decide why our customers chose us.
Visualwebz is a top Seattle web design agency recognized as a leading advertising and marketing firm in Washington.
Cities where we provide Web Design for small businesses:
Like any small business or customer, you may be asking yourself why you need a website? Of course, you do! No matter how small or big, every business needs a website and, more importantly, online marketing services after that. For example, SEO will help the site be more visible and available during search results. Thus generate more website traffic and increase sales and services! There are other factors and reasons why every business should have a website. We've summarized 12 reasons why a company should take web design seriously. Some of these include global and local presence, open 24/7, and outpace your competition.
We offer the best website design services, web maintenance, and web support to small businesses in Seattle, Washington, and the USA. Yes, our website builders and professional web designers are available to all companies at affordable website rates. After all, hiring competent and affordable Seattle web developers, website designers, WordPress designers, and web builders will get your business the results without breaking your bank account! Whether you're looking for a web agency in Seattle or a website developer elsewhere?
Every business deserves a professionally designed website.
Our freelance website development services will get your business the professional presence needed! Whether it's an e-commerce website or a simple CMS in WordPress. We always deliver what our customers expect! Trust our professional web designing and online marketing experience as proven, inexpensive, and practical for small businesses and professionals alike.
Our local web design services are available locally in Seattle, Washington, and all over the USA. An agency that offers various web services from custom web designs, SEO, and supporting Seattle businesses with our WordPress maintenance.
Local Areas we serve in Washington.
Local cities where we offer web design services include Auburn, WA, Seattle, WA, Covington, Kent, WA, Federal Way, Tacoma, Olympia,  Issaquah, New Castle,  Lakewood, Gig Harbor,  Everett, Monroe, Mill Creek,  Milton,  Northbend, Puyallup, Redmond, Renton, Tacoma, White Center, Vancouver, Bellingham, Seattle, Yakima, and  Woodinville.
If you need a new website or just looking for some website support, reach out to us, and let us help—a recognized web design as the best web designer in Seattle.
Custom Web Design Solutions
How can we not mention custom web design solutions? Many of our clients opt for custom websites to make the business stand out from its competition. A custom website built by a professional web designer will not only result in solid branding but allow customers to differentiate and quickly identify your services and products from your competition. Our custom web design services are available to a diverse range of businesses in many areas, such as Seattle, Bellevue, Tacoma, NY, California, and globally.
Hire the best Web Design Services in Seattle, Washington
With front-end and back-end experience, our customers back us up as the best web design services. In fact, how could you possibly go wrong? Our full-stack web development experience and online marketing will pave the path for your business to succeed. Contact us today at (425)-336-0069. Just a reminder that our services are available, but not limited to Seattle, Bellevue, WA, Tacoma, Olympia, WA, New York, L.A., and all over!
Web Developers - We're not just a Web Design Agency.
Yes, we are a full-blown agency with a one-stop service. Our specialties are not only in web design but also in web development and online marketing. Our web development services are not just limited to the Washington area but all over. From Bellevue, Tacoma, LA, California, NY, London, Birmingham, UK, and Glyn Ebwy, Wales.
Web Agency with perfect solutions & great reviews
Our small business solutions are the perfect choice for any small to medium size business looking for results. Especially if you're looking to see your small business website grow, we can help via effective web design and online marketing. A Seattle web design company that assists many businesses in and around the Puget Sound area. We do not finish there; we've also helped Seattle, Issaquah, Bellevue, Tacoma, New York, and California. Let our expertise help your business expand and reach new heights!
Top Web Design & Digital Marketing Agency - Web Development and Online Marketing Experience.