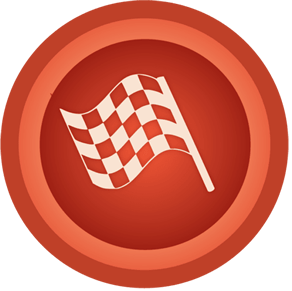 Ready… Set… Go!
Starting a Website Project
Ready to get started? Following are the steps required when starting a website project:
Now that you have made the deposit payment and ready for us to start on your website project. Our web developers and web designers will need additional information to get the ball rolling. Following are a list of questions you will need to answer and submit via email, you can also download these documents and submit them as a MS Word attachment by emailing us at info@visualwebz.com.
Following are some links to where you could get images from:
Morguefile.com *
Freeimages.com *
You can also go to Google.com and type "Stock Photo's". * Terms and use of "royalty-free images" should be read carefully prior to using.
What is the official name of your website (Domain Name)?
Do you have a website currently? (please provide a URL)
Where will your site be hosted?
Is a business logo available? Do you need a new logo?
Are there any color preferences?
Do you like the way that any particular websites work (Any Reference Website)?
Have you thought about the purpose of your website?
What services or products will you offer?
What will your main links/sections be?
who will be creating the website content?
Will you need to incorporate drop-down menus, what about a responsive layout?
Do you have a vision statement or a tagline you want to include?
What elements do you think you may want on your home page?
Are there websites that you think of as "the competition" (i.e. provide similar products/services)?
Do you need any special functionality? Such as e-commerce?
Will SEO be part of the project?
Will you need specific landing pages?
Will social media be integrated into the website?
Do you offer content marketing?
Website costs are generally determined by functionalities:
Functionalities you may need:
Calendar
Upcoming Events
Featured Property
Link List
Search
Random Testimonial Module
Featured Multimedia Module
Latest Media Module
Linkable Image Modules
Blog Excerpt
News Excerpt
Account Sign-in Module
Location Module