Google Ranking Algorithms
Google Ranking Algorithms and understanding key areas that help SERP results.
What are Google Ranking Algorithms
Googling has become a norm in finding websites, services and products. Hence as a small business,  understanding Googles ranking algorithms are an important part of knowing how to be good at SEO (Search Engine Optimization).  Being able to understand the "inner working" of Google's ranking algorithms will allow you to optimize your website to get a higher spot on their search engine. It should be known that Google's search ranking algorithm is not made available to the public, and this also includes online marketers. Hence, the best approach to effective online marketing is to meet the guidelines Google sets. After all, following set rules will assist in your website ranking and drawing traffic to your website and help your business flourish.
Why care about Google's ranking system?
As you know, the more exposure you have and the more people that know about you, the easier it is to either sell or influence people. So, in order to get more people to visit your business website, choosing the right online marketing firm will determine the ROI.
As of right now, there are over 644 million websites out there. Why would you want to be a drop in the bucket, and get buried under your competition? In fact, you want to be the one that can reach your customers. But, to do so, you need to learn what the search engines guidelines and rules are. Of course, this will allow you to be able to compete more effectively.
How Google prioritizes search results
Google has an iron grip on the intricacies of their algorithms. Even though they keep it under wraps and are very vague in their wording when they release updates on their search engine. Marketers and web developers are able to reverse engineer some of the details by looking at data and seeing what works. By doing this, we are able to see the overlaying, general rules that they abide by to better give you the results that are most relevant to you. For example, Googles uses a complex algorithm of over 200 ranking factors. Of which, one of these factors is known as Page Rank. Page Rank is how many references a certain page has by the number of times it was referred to by another web page. By doing this, Google is able to figure out what web page is used as an authority within the subject that is being searched for.
A great resource when it comes to how Search Algorithms work is: https://www.google.com/search/howsearchworks/algorithms/
Page Rank
Page Rank is one of the key algorithms Google uses to prioritize web pages to give a more relevant result to the user. It was thought up by the Larry Page and Sergey Brin while they were working on obtaining their Ph.D.'s at Stanford University. The idea came about during their research papers. The idea is that research papers that had multiple mentions to it had more authority, due to the fact that the referring papers had enough trust in the paper that they used it as an authoritative point to prove their own idea. This is a very powerful idea and a very clever way to sort through a lot of the irrelevant web pages on the World Wide Web.
Compelling, engaging websites get more traffic
Google algorithm takes into consideration how compelling and engaging your website is to users. But how do you make a website that is more compelling and engaging? Well, to answer that, we should look at what experience has told us. In order to make a website more compelling for a user, you must write content that will make your traffic consist of users that have already been to your website. You should not fill up your website with useless information and things that only "fluff" it up, even stuff it with keywords. Users are there to get straight to the point and want your website to answer their question(s). After all, they have other more important things to do than browse your website and get frustrated. They aren't there to be bored to death by irrelevant facts. You should focus on your benefits instead of your features.
Content structure
Another factor is called "Session duration", this is the amount of time someone has spent looking at the content that you have provided with a good content structure. To achieve a higher session duration, you cannot just give them the answer that they are looking for anymore. A good content structure is comprised of headers and subheaders that break apart your writing. Hence the reader is able to read the content more clearly, and the transition from one section to the next with ease. It also consists of clearly cited research, numbered lists, bullet points, and supporting images. All of this allows the user to stay on your website longer because they are so much more engaged. It also increases how much a reader can take away, and be educated with new facts and not just any old mundane information they may already be familiar with. Hence, having a clear structure to your content as well as quality content will increase the likelihood of them coming back or sharing your web pages.
Have a secured website
Google Ranking Algorithms will boost your website if it's HTTPS/SSL. Google looks at whether your website is secure and trustworthy. After all, an unsafe website for visitors will result in the likely hood of their information being compromised and put them at risk. If you look at the web address and see a pad-lock, followed by "https", chances are that the website is safer. HTTPS stands for Hypertext Transfer Protocol Secured and is obtained by a domain to secure the link between a user's browser and the web server with the technology of encryption. SSL stands for Secure Sockets Layer and will safeguard the sensitive data between the two systems that are sharing data. It will prevent hackers and thieves from being able to look at what is being transferred and will protect your passwords, usernames and any other data that you would rather not have untrustworthy people look at.
Topic authority
If Google sees you as an authority of the topic, they will give your website a higher ranking than websites that they do not see as an authority. To be seen as an authority, your website needs to have a vision and a point. To do this, you need to produce multiple forms of content on the same topic. Hence, over time each piece of content that you deliver will ensure that Google Ranking Algorithms fish out and identify authority. The more authoritative Google sees your website for that particular topic the better it will rank on Google's SERP (Search Engine Result Pages). For example, our website services include online marketing, SEO and web design. Hence all of our content is related to these topics. Thus allowing our articles and content to be more prominent in their ranking. Overall, content should be well thought of for better authority and not just randomly thrown into the mix.
Web Design, Current Trends and Online Marketing Blog Posts:
Keywords
Stuffing keywords are not going to help out your search results as much as they used to be. But Google Ranking Algorithms still uses this factor to determine your website's rank. Keywords were very important before Google started becoming more "intelligent" as to how they looked at them. Before, they would look for the number of times that keyword would show up. But now, they look at misspellings, plurals, paraphrasing, implied words, and different word order. So, for example, if I were to search Google for "Seattle Handyman", the higher ranked results will show me handyman in Seattle and related services. It will show me specific results, or sites that show evidence of Seattle Handyman. Also, if you have your cookies activated, it will take into consideration your location to find the closest spots near you that you can find a handyman, especially if you just type "handyman" as your search query. Overall, quality content writing and keywords in the right context will give you better results. 
Meta tags
Meta tags aren't something that is seen on web pages. In fact, they are hidden in the code, right at the start of each web page. The primary function of Meta Tags for Google Ranking Algorithms is to provide metadata (data about data) on that document. The information provided, such as title, and page descriptions are picked up by search engines. In addition, other data can also be made available to Google such as last modification, keywords, and the author of the document.
An important Meta tag is the description Meta tag, which is used to describe the web page as well as the website. This description may be picked up by Google Ranking Algorithms and displayed as descriptions during a SERP.  This description will provide potential visitors a snapshot picture on what the page or website is about. Therefore, enough thought should be placed in the right verbiage that represents your website or web page. If you choose not to write a description to your site, Google and Bing will write it for you. It's always a good idea to give your own description, rather than having an algorithm write it for you.
Page Speed
Page speed can have a drastic effect on your search results and is part of the Google Ranking Algorithms process. Especially on devices where the internet bandwidth is limited. For example mobile devices. Hence, websites should be optimized for visitors to get access to your content immediately. Slower websites and web pages that take a longer time to download will result in loss of potential clients and an increase in the bounce rate. Google strongly suggests that you keep your page loading speed under 3 seconds. It can be even more drastic if you are running an eCommerce website, where it is recommended to keep it under 2 seconds.
There are a few things that affect the speed of your web page. A small thing that weighs down the speed is font size, funnily enough. Although, the biggest thing that weighs down a website is media. Media that you do not compress and optimize will result in users waiting for it to load. Subsequently, them giving up and leaving your site.
Overall, Googles ranking algorithm is very complex with numerous factors and criteria it takes into account when it comes to ranking. But, the more you know about it the better you will do to help your website become more prominent and available to your market. In doing so, you will be able to increase your ranking on Google so that you can continue to maintain, increase your sales and influence.  Also, Google and the likes of other Search engine technologies will only become more intelligent. For example,  Amazon Alexa and Google Home will be more than likely the next search engine frontier with Voice recognition.
If you're looking for an experienced Search Engine Optimization service, contact us at Visualwebz LLC, we'd be more than happy to assist. 
Web Design, Current Trends and Online Marketing Blog Posts:
Delivering the best Web Design & SEO Services
Local Web Design Services
If you're looking for web design, website development, a new website or wanting to revamp to an existing small business website, then you've come to the right place. Notably, at Visualwebz LLC we understand business owners and the website benefits your business needs. In addition, we understand that being a website owner you will want to see immediate results. Furthermore, we can help your website reach an international, national or local customer base. Besides, we know how to get your customers to you. After all, small business websites and SEO have been our specialty since 2008!
We Deliver the Best Web Services
Our website developers specialize in delivering the best websites and nothing more. More significantly, our qualifications and experience allow us to deliver clear and concise solutions. As a matter of fact, we will keep you in the loop during the whole web development process. Immediately after the launch of your website, we will work with you in improving your online presence. For example, our SEO specialists will help drive traffic to your website. With this in mind. Visualwebz LLC is the ideal firm to hire for your next project. In fact, we will also take care of your web security - remember you will need to secure your website from hackers. Similarly, other website design services offered include website maintenance, support, and website testing.
Interested in chatting to us regarding SEO or web design? Or just have questions regarding our expertise or web design costs? Then Contact us today at 425.336.0069. You may also want to check our reviews, and learn why our customers like us! After all, our 5-star reviews clearly tell prospective customers why we stand out when it comes to service, punctuality, quality, and affordability.
Resources & Links
Our Blog covers a range of services, practices, and trends in the areas of web design and SEO.
Marketing & SEO
Web Design & Website Development
Confused with Googles Ranking Algorithms and not sure where to start?
Contact Visualwebz and we will provide you quality SEO Help. 
Call us at (425)-336-0069
Cities where we provide Web Design for small businesses:
We offer the best website design services and web support available to small businesses in Washington and other states. Yes, our website builder services are available to all businesses at affordable and cheap prices. After all, hiring competent web developers, website designers, WordPress Designers, and web builders will get you the results your business needs to be successful. Whether you're looking for a web agency in Seattle or a website developer? We can help. Call us at (425)-336-0069.
Every business deserves a professionally designed website
Our freelance website development services will get your business the professional presence needed! Whether it's an e-commerce website in WordPress or any other type of website, we will deliver and do exactly what you expect! Our professional web designing and online marketing experience prove to be inexpensive, effective for small businesses and professionals alike.
Our local web design services are not only available locally in Seattle, Washington,but nationally. For example local cities where we offer services in Washington include Auburn, WA | Seattle, WA | Covington | Kent | Kent, WA | Federal Way | Tacoma | Olympia |  Issaquah | New Castle| Lakewood | Gig Harbor | Everett | Monroe | Mill Creek | Milton | Puyallup | Redmond | Renton | Tacoma | White Center | Vancouver | Bellingham | Seattle.
If you need a new website or just looking for some website support, reach out to us, and let us help.
Hire the best Web Design Services from Washington
With front-end and back-end experience, our customers back us up as the best web design services. In fact, how could you possibly go wrong? After all, our full stack development experience and online marketing will pave the path for your business success. Contact us today at (425)-336-0069. Just a reminder, that our services are available, but not limited to Seattle, Bellevue, WA, Tacoma, Olympia, WA, New York, L.A. and all over!
Web Developers - We're not just a Web Design Agency
Our specialties are not only in web design, but also web development and online marketing. Yes, we are the full blown agency with a one stop service. Our web development services are not just limited to the Washington area but all over. From Bellevue, Tacoma and all the way to LA, California and NY!
Web Agency with perfect solutions & great reviews
Our small business solutions are the perfect choice for any small to medium size business looking for results. Especially if you're looking to see your small business website grow via effective web design and online marketing. In fact, our Seattle web design company has assisted many businesses in and around the Puget Sound area. But, we did not finish there, we've also helped businesses in Seattle, Issaquah, Bellevue, Tacoma, New York, and California. Let our expertise help your business expand and reach new heights!
A Top Web Design Agency with solid Web Development and Online Marketing credentials.
Online Marketing , SEO services available to small businesses in:
Following is a list of cities where we are available to help small businesses improve their online marketing presence via effective organic SEO and web solutions. 
Algona | Auburn | Kent | Bellevue | New Castle | Bellingham | Factoria, Bellevue |  Federal Way | Fife | Kent | Kirkland | Issaquah | Lakewood |  Lynnwood | Mercer Island | Marysville | Mill Creek | Olympia | Redmond | Seattle | Tacoma | Kennewick | Gig Harbor | Vancouver
Our SEO packages and Online Marketing solutions are affordable and geared towards small businesses. In particular, businesses in and around Seattle, Bellevue, Redmond,  Snohomish, Tacoma, Kent, and Factoria Bellevue, WA continue to be our loyal customers. Our SEO company and web design firm do not just make a promise but, rather carries it out to succeed. Whether you are close to home in Seattle, or elsewhere.
Our SEO services and SEO marketers focus on organic SEO for small businesses like restaurants, distributors, professionals, doctors, dentists, and attorneys/call us for a free SEO estimate at (425)-336-0069. 
Digital Marketing Services
Our digital marketing services are available in Washington and other states. Locally we assist small businesses in Puyallup,  Gig Harbor, Olympia, Bellevue, Issaquah, Kirkland, Seattle, Vancouver, Tacoma, and surrounding areas. 
Internet Marketing Services
Our internet marketing services coupled with web design and SEO will get your small business website to the top of your search engine. We focus on local as well as larger markets. All the way from Seattle, Olympia, Maple Valley, Kirkland, Bellevue, Tacoma and states like Washington, California, and ones further out!
Organic SEO is the Perfect Solution
Yes, SEO is the right way to get your website and visible online. But, you need to hire an agency that knows what they are doing. We at Visualwebz work on guidelines set by search engines. Thus, getting positive results for our customers.  Also, our SEO consultant services are not only local in Renton, Kent, Seattle, Bellevue or other areas. But reach further beyond into other states!
Online Marketing Services
Our online marketing services are not just limited to Seattle, Bellevue, Renton, Tacoma or Bellingham. But we offer services to all businesses nationally. Go ahead and contact one of the top digital marketing agencies near you. Though there are many SEO Companies to choose from we ask you to check our reviews and decide why our customers prefer and chose us. 
Visualwebz is not just a top web design agency, but also recognized as a top advertising and marketing firm in Washington state.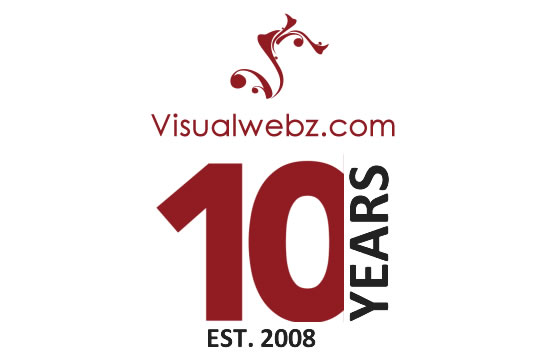 Website Design - Call (425).336.0069
Google Ranking Algorithms and Guidelines allow us to provide Results
If your looking for website developers near you, you've come to the right place! We provide web services to the following areas, but not limited to Auburn, Algona, Seattle,  Bellingham, WA, Des Moines, Bellevue, Issaquah, Burien, Federal Way, Fife, WA, Maple Valley, Mill Creek,  Covington, WA, Des Moines, and Seatac. Des Moines and Seatac are generally neighboring cities to Kent.
Professional Website Development coupled with Google Ranking Algorithms & Guidelines
Website Builder & SEO Services offered nationally
Besides providing SEO and online marketing to local businesses we also provide such services to small businesses in other states. For example, local cities include Seattle, Federal Way,  Issaquah, Kirkland, Lakewood, WA, Monroe, Olympia, Tacoma and Bellingham, WA.
Whether you're looking for a website for an attorney, small law firm, dentist, or marketing a law firm? Our web developers will deliver exactly what you want. Call Visualwebz today at (425)-336-0069.
Other states where we offer SEO services with an insight into Google Ranking Algorithms
Outsource your website project to us
Whether its SEO or an AMP website, hire our Seattle Web Page Design services. After all, were always inline with Google Ranking Algorithms and Guidelines. Our results always deliver better ranking through effective online marketing. Whether your an attorney or a school, we will deliver.