Anaheim SEO & Web Design
Anaheim SEO, Web Design, and Online Marketing since 2008.
New Website
We create individualized custom website designs that allow businesses to expand. In fact, our carefully crafted websites are developed with a purpose and goal in mind, More Customers!
Website Maintenance
Suppose your website is outdated and not meeting your customer needs. We will re-design and develop a functional and attractive website with a "wow" effect. It will also be optimized for more traffic!
Online Marketing / SEO
You have a website, but it's not getting traffic or has limited online visibility. Our proven SEO strategies will enable your website to rank higher and generate sales.
We focus on customer relationships and success-based solutions.
Our services include understanding competition and creating individualized strategies for each customer.
VisualWebz LLC Named a Leading Agency for Excellence in Web Services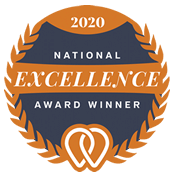 Effective Anaheim SEO Services
Anaheim, California, is one of many cities where we offer Anaheim SEO, Social Media, and website design services in California. Ultimately, we operate as a full-stack development agency.  In short, we do everything from start to finish, including web marketing. If you're looking to launch an aggressive local SEO campaign? Or have you been googling for the best SEO company that can propel your business higher? We will work with you and get your business website to start getting more traffic and sales.
Besides this, the benefits of having a small business website aren't just a matter of building one correctly.  Web design 101 includes getting a website launched perfectly, optimizing it, securing it, and marketing it to generate traffic. Now, who would want to invest a lot of money in getting a storefront and get no customers? Of course, the whole website process is no different. Online marketing is the most significant component of reaching customers.
Anaheim SEO expertise
We specialize in the key fundamentals of creating a viable website that will attract customers. Based on our years of hands-on experience, we can ultimately build your website and market it as a winner. Overall, we adopt white hat techniques. Thus steadily improving website presence and maintaining that standing.
Anaheim SEO includes:
Keywords analysis.
Landing Pages and local presence.
Achieve the highest SERP ranking.
Website Optimization and unique content marketing.
Update to responsive websites.
Content writing, blogging, and optimizing bounce rates. 
Website Speed management and monitoring
Google, Bing, and Yahoo concentration.
Competition review and keyword targeting.
Social media management.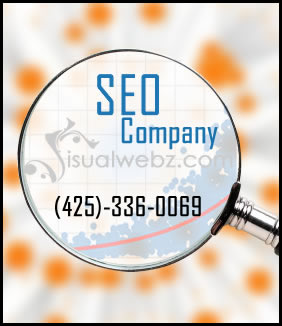 Anaheim SEO Services fitted with Affordability and Expertise.
Our website costs and SEO pricing plans are very competitive. Also, our website design and SEO Specialists work with each client, ensuring that the final product and outcomes are met.
We all know that the internet has become a virtual platform for any business to broadcast to the largest audience possible. There are many tools available to companies who want to start a digital marketing campaign but having an SEO expert on your side reassures you that the job will be done!. Businesses that choose to educate themselves about SEO maximize their opportunities for revenue and commerce. Our web design technology and SEO strategy are state-of-the-art. Allowing us to take care of your Anaheim SEO will get you promising results. For example, check out a number of our SEO case studies, particularly a Seattle SEO case study for a local blind cleaning company.
We also ask you to check Visualwebz LLC reviews and see why we are amongst the best in the industry. Let us take care of your Anaheim SEO and web design.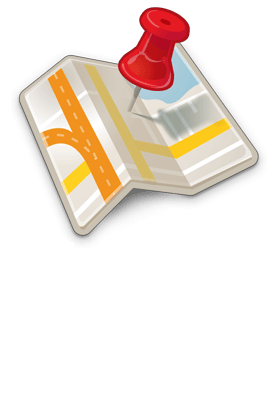 Delivering Effective Web Design & Online Marketing Services
If you're looking for web design, website development, a new website, or need to revamp an existing small business website, then you've come to the right place. Notably, we understand business owners and the website benefits your business needs. Besides, we know that being a website owner. You will want to see immediate results.
Furthermore, we can help your website reach an international, national, or local customer base. Besides, we know how to get your customers to you. After all, small business websites and SEO have been our specialty since 2008!
Our customers continually praise our web design services.,check our reviews!
We Deliver Effective Web & SEO Services
Our website developers specialize in delivering the best websites and nothing more. More significantly, our qualifications and experience allow us to provide clear and concise solutions. Whether it's a simple website or complex or built on PHP or ASP, we will always keep you in the loop during the whole web development process.
Immediately after the launch of your website, we will work with you to improve your online presence. For example, our SEO specialists will help drive traffic to your website with this in mind. Visualwebz LLC is the ideal firm to hire for your next project. We will also take care of your web security - remember, you will need to secure your website from hackers. Similarly, other website design services offered include website maintenance, support, and website testing.
Are you interested in our services? Or just have some questions on SEO or web design? Even questions regarding our expertise or web design costs? Then contact us today at (425)-336-0069. You may also want to check our reviews and learn why our customers like us! After all, our 5-star reviews clearly tell prospective customers why we stand out regarding service, punctuality, quality, and affordability.
Resources & Links
Our Blog covers a range of web resources, services, practices, and trends in the areas of web design and SEO.
Marketing & SEO
Web Design & Website Development
Cities where we provide Web Design for small businesses:
Like any small business or customer, you may be asking yourself why you need a website? Of course, you do! No matter how small or big, every business needs a website and, more importantly, online marketing services after that. For example, SEO will help the site be more visible and available during search results. Thus generate more website traffic and increase sales and services! There are other factors and reasons why every business should have a website. We've summarized 12 reasons why a company should take web design seriously. Some of these include global and local presence, open 24/7, and outpace your competition.
We offer the best website design services, web maintenance, and web support to small businesses in Seattle, Washington, and all over the USA. Yes, our website builders and professional web designers are available to all companies at affordable website rates. After all, hiring competent and affordable Seattle web developers, website designers, WordPress designers, and web builders will get your business the results without breaking your bank account! Whether you're looking for a web agency in Seattle or a website developer elsewhere?
Every business deserves a professionally designed website.
Our freelance website development services will get your business the professional presence needed! Whether it's an e-commerce website or a simple CMS in WordPress. We always deliver what our customers expect! Trust our professional web designing and online marketing experience as proven, inexpensive, and practical for small businesses and professionals alike.
Our local web design services are available locally in Seattle, Washington, and all over the USA. An agency that offers various web services from custom web designs, SEO, and supporting Seattle businesses with our WordPress maintenance.
Local Areas we serve in Washington.
Local cities where we offer web design services include Auburn, WA, Seattle, WA, Covington, Kent, WA, Federal Way, Tacoma, Olympia,  Issaquah, New Castle,  Lakewood, Gig Harbor,  Everett, Monroe, Mill Creek,  Milton,  Northbend, Puyallup, Redmond, Renton, Tacoma, White Center, Vancouver, Bellingham, Seattle, Yakima, and  Woodinville.
If you need a new website or just looking for some website support, reach out to us, and let us help—a recognized web design as the best web designer in Seattle.
Custom Web Design Solutions
How can we not mention custom web design solutions? Many of our clients opt for custom websites to make the business stand out from its competition. A custom website built by a professional web designer will not only result in solid branding but allow customers to differentiate and quickly identify your services and products from your competition. Our custom web design services are available to a diverse range of businesses in many areas, such as Seattle, Bellevue, Tacoma, NY, California, and globally.
Hire the best Web Design Services in Seattle, Washington
With front-end and back-end experience, our customers back us up as the best web design services. In fact, how could you possibly go wrong? Our full-stack web development experience and online marketing will pave the path for your business to succeed. Contact us today at (425)-336-0069. Just a reminder that our services are available, but not limited to Seattle, Bellevue, WA, Tacoma, Olympia, WA, New York, L.A., and all over!
Web Developers - We're not just a Web Design Agency.
Our specialties are not only in web design but also in web development and online marketing. Yes, we are a full-blown agency with a one-stop service. Our web development services are not just limited to the Washington area but all over. From Bellevue, Tacoma, and to LA, California, NY, London, Birmingham, UK, and Glyn Ebwy, Wales.
Web Agency with perfect solutions & great reviews
Our small business solutions are the perfect choice for any small to medium size business looking for results. Especially if you're looking to see your small business website grow, we can help via effective web design and online marketing. A Seattle web design company that assists many businesses in and around the Puget Sound area. We do not finish there; we've also helped companies in Seattle, Issaquah, Bellevue, Tacoma, New York, and California. Let our expertise help your business expand and reach new heights!
Top Web Design & Digital Marketing Agency - Web Development and Online Marketing Experience.
Website Design - Call (425).336.0069
Not the Average Anaheim Web Design Services 
Your small business will succeed with our Anaheim SEO, web design, and Online Marketing services. Be it a startup, elderly care, dentist, medical practice, an attorney with a law firm, day-care, investment firm, or hair salon. We can do it. Hire a local small business that will help your business grow. Our web design and Anaheim SEO services are the best for businesses. In fact, we back our word with over a decade of web design and online marketing experience. In addition, qualifications that exceed a Bachelors's and SEO certifications prove our point. More importantly, check what our customers are saying about their experience during the web design and SEO process.
Web Design & Anaheim SEO for local Small Businesses
If your looking for website developers or Anaheim SEO services, then you've come to the right place! We provide web services to the following areas, but not limited to Auburn | Seattle,  Bellingham, WA, Des Moines, Bellevue, Issaquah, Burien, Federal Way, Olympia, Fife, WA, Maple Valley, Mill Creek,  Covington, WA, Des Moines, and Seatac.
Whether you are an attorney with a law firm, school, dentist, or any other small business, hire a local web developer for your web page design and online marketing services.
Besides Anaheim SEO, what about Anaheim California
Anaheim is a city in Orange County, California, part of the Los Angeles metropolitan area. Furthermore, its located southeast of Downtown Los Angeles.  As of the 2010 United States Census, the city had a population of 336,265. Thus making it the most populous city in Orange County. In fact 10th-most populous city in California. Anaheim is the second-largest city in Orange County in terms of land area (after Irvine) and is known for its theme parks.
History
Anaheim was founded by fifty German families in 1857 and incorporated as the second city in Los Angeles County on March 18, 1876.  Orange County was later split off from Los Angeles County in 1889. Anaheim remained largely a rural community until Disneyland opened in the city in 1955. Thus leading to the construction of several hotels and motels around the area and residential districts. The city also developed into an industrial center, producing electronics, aircraft parts, and canned fruit.
Attractions
Anaheim is one of the main tourist destinations. There are so many things to do in this city.
Disneyland
Disneyland Park, originally Disneyland, is the first of two theme parks built at the Disneyland Resort in Anaheim, California, which opened on July 17, 1955. It is the only theme park designed and built under the direct supervision of Walt Disney.
Anaheim SEO services available nationally.
Besides providing SEO and online marketing to local businesses, we also provide such services to small businesses in other states. For example, local cities include Seattle, Federal Way,  Issaquah, Kirkland, Lakewood, WA, Monroe, Olympia, Tacoma, and Bellingham, WA.
Other states where we offer Anaheim SEO & Web Design 
Be it an attorney, dentist, or any other type of startup or small business you may have? Contact Visualwebz for the perfect online solution. We have the right web development skills to get your business competing. 
Whether you're exploring web resources or researching for a website developer, we can help. Call us at (425)-336-0069.
Contact one of our Web Design Experts Today.
A web design agency has been providing individualized Anaheim SEO, web design, and online marketing services since 2008. 
Online Marketing, SEO services available to small businesses in:
Our tried and tested Small Business SEO Services help outrank competitor's websites and drive more traffic. Ignoring our leading Seattle SEO marketing services could result in you missing many online opportunities and allowing the freedom for your business to expand. Whether it's SEO for a dentist or promoting an online event, we have proven through many SEO case studies that we get it done!
If you want to succeed online and help your business's current online standing, then internet marketing is necessary. More importantly, we can help pave the right path in making your website successful. Our SEO Agency is a top-rated marketing agency that can help your business reach new heights and reach its maximum potential.
An SEO agency with innovative ideas, strategies, and solutions allows businesses to take the lead in their industries. From local Seattle SEO through to global presence, our custom tailor-fit solutions help companies effectively compete. We can help your Seattle business reach that desired ranking on search results.
Following is a small list of cities where our outstanding and best Seattle SEO services are available. We serve and help small businesses improve their online marketing presence via effective organic Seattle SEO and web solutions. Overall, our Seattle website SEO practices have helped many companies gain the online exposure needed to attract traffic and generate sales.
Our web-related services have delivered many solutions to small businesses in and around Seattle. Other local areas where our clients include: Algona | Auburn | Kent | Bellevue | New Castle | Bellingham | Factoria, Bellevue |  Federal Way | Fife | Kent | Renton | Kirkland | Issaquah | Lakewood |  Lynnwood | Mercer Island | Marysville | Mill Creek | Olympia | Redmond | Seattle | Tacoma | Kennewick | Gig Harbor | Vancouver.
Our SEO packages and marketing solutions are affordable and geared towards small businesses. In particular, companies in and around Seattle, Bellevue, Redmond,  Snohomish, Tacoma, Kent, and Factoria Bellevue, WA, continue to be our loyal customers. Our SEO company and web design firm do not just make a promise but instead carry it out to succeed whether you are close to home in Seattle or elsewhere.
Since the start of SEO, our SEO services and SEO marketers focus on organic SEO for small businesses like restaurants, distributors, professionals, doctors, dentists, and attorneys/call us for a free SEO estimate (425)-336-0069.
Digital Marketing Services
Our digital marketing services are available in Washington and other states. Locally we assist small businesses in Puyallup,  Gig Harbor, Olympia, Bellevue, Issaquah, Kirkland, Seattle, Vancouver, Tacoma, and surrounding areas.
Internet Marketing Services
Our internet marketing services coupled with web design and SEO will get your small business website to the top of your search engine. We focus on local as well as larger markets. From Seattle, Olympia, Maple Valley, Kirkland, Bellevue, Tacoma, and states like Washington, California, and ones further out! We provide quality on-page SEO as well as off-page services. For example, we are helping to acquire customer reviews.
Organic SEO is the Perfect Solution
Yes, on-page SEO and off-page SEO services are the best way to get your website visible online. But, you need to hire an SEO agency or SEO expert that knows what they are doing. At Visualwebz, we work within guidelines set by search engines. Also, understand terms like LSIGraph and incorporate structured data into websites. Our digital marketing strategies coupled with web design get positive results for our customers. As an established SEO consultant services we are available locally and nationally as professionals; our reach is beyond Washington and the USA!
Online Marketing Services
Our online marketing services are limited to Seattle, Bellevue, Renton, Tacoma, or Bellingham. But we offer services to all businesses nationally and globally. Go ahead and contact one of the top digital marketing agencies near you. You'd only realize that the SEO services they offer will be highly costly and outside your budget.
There are many SEO Companies. But we ask you to check our reviews and decide why our customers chose us.
Visualwebz is a top Seattle web design agency and recognized as a leading advertising and marketing firm in Washington.