Small Business Websites
Small Business Websites are what we specialize in. We have a great footing in the web development process and our website developers have countless years of technical as well as marketing experience. Small business websites are very crucial to any business growth. They allow the owner of the business to expand by giving information about their business to millions of people on the web. Think about it, if you were to own a business, why wouldn't you want to gain as much exposure as was possible? Exposure is vital when selling any sort of product or conveying a message to consumers. The more people that view your product or service, the more likely they are to buy it. Online exposure is a powerful sales tool that allows customers to interact and be a part of the whole process. Small business websites also help provide valuable information to anybody on the World Wide Web.
The cool thing about having a website is that you can incorporate it with daily business life. For example, placing your website address on all of your business cards or brochures will help you gain additional exposure and encourage the visitors check your site for more information. The website itself can serve as an online brochure that can be changed or updated on a regular basis. The main purpose of a website is to provide information with comfort and ease. Creating a site for your business can allow your existing customers to refer their friends and relatives. A website increases your company's productivity, especially if the customer has researched what you offer, thus having you spend less time explaining what the service or product is. According to an article on Ecotone titled "18 Benefits of a Website for Small Businesses", "The Internet allows businesses to break through the geographical barriers and become accessible from any of the world by a potential customer that has an Internet connection." This makes selling products online cheaper and easier for you and your customers. A website also helps provide visuals of your products or services.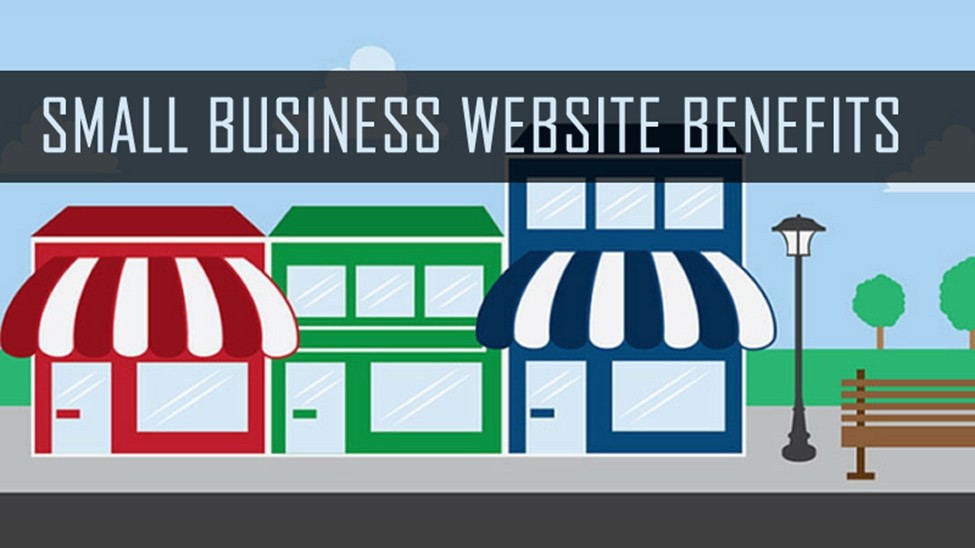 One of the major benefits of a business website is that it provides you with a stable customer base. If you move your business to a new location, your customers can still find you because your website would be easy to change and update. Therefore, you wouldn't have to worry about losing loyal customers as they will always be kept up to date. You can post job opportunities for available positions and applicants can investigate your company and apply online. Become or remain the expert by demonstrating knowledge and expertise in your area of work. Write blog posts and articles on the site that educate visitors and helps them understand your business and offerings.
Yellow pages and direct mail aren't the only way to advertise anymore. This is the 21st century, everything has advanced, especially technology. Remember, small businesses have evolved when it comes to marketing. Small businesses have benefited the most from websites because they don't need to pay people to keep their website up and running, they can just do it themselves. Small businesses with websites say a lot. It shows their customers that they are really dedicated in keeping them happy. Customers need assurance that they can always count on your website to find information without making the drive
A website gives you the opportunity to build your credibility and also discoverability. "Understanding these numbers and the online habits of consumers makes it difficult to understand why 46% of small businesses do not have a website. But for the 54% that have developed their business website, they benefit from a clear advantage when considering discoverability." (Mike McEvoy). It's clear that websites have many advantages and it would benefit your business in numerous different ways.
Small Business Websites Article References
Small Business Websites – Kickul, Jill By. "Promises Made, Promises Broken: An Exploration of Employee Attraction and Retention Practices in Small Business." "" By Kickul, Jill, www.questia.com/library/journal/1g1-79789294/promises-made-promises-broken-an-exploration-of.\
Small Business Websites – Barone, Lisa. "5 Benefits of Having a Website for Your Small Business." Small Business Trends, 11 June 2013, www.smallbiztrends.com/2011/08/5-benefits-smb-website.html.
Small Business Websites – "18 Benefits of a Website for Small Businesses – Ecotone Digital Solutions." Ecotone Digital Solutions, 23 July 2016, www.ecotonedigital.com/content-marketing/18-benefits-of-a-website-for-small-businesses/.
Small Business Websites – James, J. "Benefits of technology on small website" January 2014, http://ee.co.uk/
Small Business Websites – Mike Mcevoy "7 reasons you need a small business website." August 16, 2016, http://www.webpresencesolutions.net/small-business-website-benefits/
Interested In hiring this web design company for your next project?
Learn more about our website services such as WordPress,  Animation, HTML 5, CSS, PHP, Python, website hosting, web designing, website security and HTTPS setup at Seattle WordPress Website Design. There are other website solutions we provide and are experts in, such as social media society. May be your interested in learning more? If so refer below:
Contact us for a quick quote, you'd be glad you do and understand why we believe we have mastered the science of web design and provide one of the best websites offered in the market. Interested in reading more? Refer below: