Website Security
Website security is paramount for all small businesses. Image the loss of business and customer service if your website stops working? Following are questions you may have regarding website security:
Have you checked if your website is secure?
Found out that your website was compromised?
Is your website prone to being attacked?
Do you need help with tackling spam or management with an influx of spam?
Contact Visualwebz for a free analysis and what we can do to lock your website from outside intruders.
Website Security - Its only a matter of time....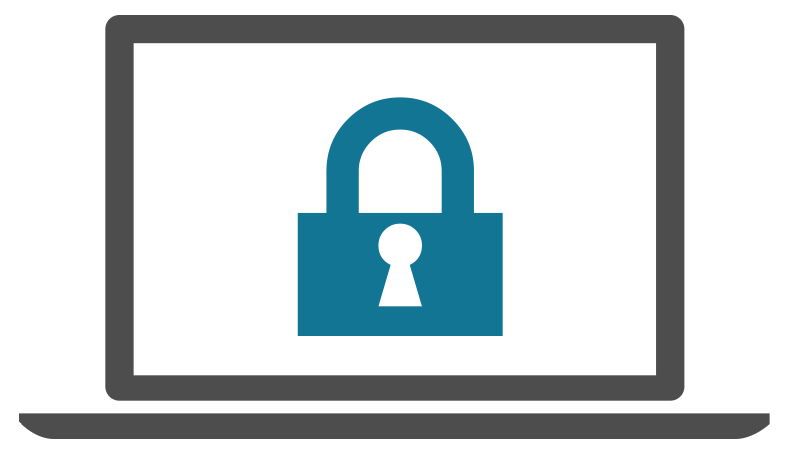 Website Security Top 10 Hacking Techniques
Intrigued about what hacking websites is, and how this can happen? Read more below:
Website Security- Secure Your Website Today
Website Security is a must for all businesses! Yes, websites can break, fail, and be hacked. In fact, if your website is not secured correctly, and maintained with the latest plugins or extensions (up to date code), there is a high likelihood that your website will be compromised. Be it a WordPress, Joomla, Drupal. Moreover, it's your responsibility as a business owner to ensure that the right measures are taken to protect against hackers.
Imagine your website being down for several days? Also, the possibility of it taking weeks or even longer to get back online? Yes, the loss of revenue and the headache is not something you would want to go through? Many businesses miss this, and due to this lack of insight many websites fail every day. Thus, continue to loose revenue, as well as a costly bill after it has happened.
Visualwebz to the rescue
At Visualwebz we will ensure that your website will be "water tight" from a range of potential security threats.
May be you're at that point where your hosting company has informed you that your site has a malware, or files of that nature, and has shut down your site? What do you do? Contact Visualwebz.com, and we will get your website back up. Also, we will secure it from any future attacks.
Remember prevention is better than a cure! You may be interested in reading more about some web hacking techniques? Hackers will identify your website according to the vulnerability level. Checking the vulnerability of the website allows the hacker to prepare tools and techniques required to bring down websites. Afterall, its happened to large organizations and could happen to your business.
Website Security - Looking to secure your website, or need help with a compromised website?
Web security is the protection of information assets that can be accessed from a Web server. As mentioned earlier, web server security is important for any organization that has a physical or virtual Web server connected to the Internet. According to a report released in by the Identity Theft Resource Center. There were 9,215 security breaches in the U.S. alone. Also, over 1 billion records exposed!
More importantly, these are just the breaches that were tracked! Who knows how many other security problems went unreported or, more worryingly, undetected? Hence, why as a website/business owner, it would be wise to get your website checked.
---
For a free analysis call us at (425)-336-0069
We will assist in getting your website back to normal. Also, provide options available for securing your website.
The latest Technologies utilized during website development
Adapting to the latest SEO techniques the market demands
Continual Website Support in assisting to drive traffic to your website.
Online Marketing , SEO services available to small businesses in:
Following is a list of cities where we are available to help small businesses improve their online marketing presence via effective organic SEO and web solutions.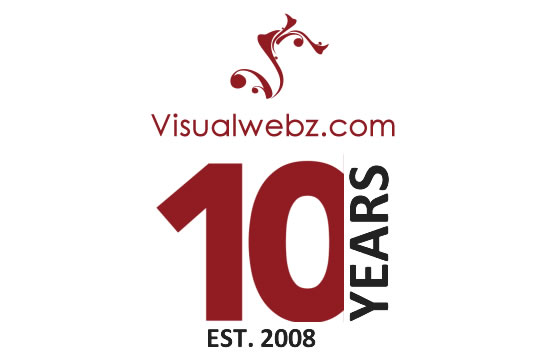 Algona | Auburn | Kent | Bellevue | New Castle | Bellingham | Factoria, Bellevue |  Federal Way | Fife | Kent | Kirkland | Issaquah | Lakewood |  Lynnwood | Mercer Island | Marysville | Mill Creek | Olympia | Redmond | Seattle | Tacoma | Kennewick | Gig Harbor | Vancouver
Our SEO packages and Online Marketing solutions are affordable and geared towards small businesses. In particular, businesses in and around Seattle, Bellevue, Redmond,  Snohomish, Tacoma, Kent, and Factoria Bellevue, WA continue to be our loyal customers. Our SEO company and web design firm do not just make a promise but, rather carries it out to succeed. Whether you are close to home in Seattle, or elsewhere.
Our SEO services and SEO marketers focus on organic SEO for small businesses like restaurants, distributors, professionals, doctors, dentists, and attorneys/call us for a free SEO estimate at (425)-336-0069. 
Digital Marketing Services
Our digital marketing services are available in Washington and other states. Locally we assist small businesses in Puyallup,  Gig Harbor, Olympia, Bellevue, Issaquah, Kirkland, Seattle, Vancouver, Tacoma, and surrounding areas. 
Internet Marketing Services
Our internet marketing services coupled with web design and SEO will get your small business website to the top of your search engine. We focus on local as well as larger markets. All the way from Seattle, Olympia, Maple Valley, Kirkland, Bellevue, Tacoma and states like Washington, California, and ones further out!
Organic SEO is the Perfect Solution
Yes, SEO is the right way to get your website and visible online. But, you need to hire an agency that knows what they are doing. We at Visualwebz work on guidelines set by search engines. Thus, getting positive results for our customers.  Also, our SEO consultant services are not only local in Renton, Kent, Seattle, Bellevue or other areas. But reach further beyond into other states!
Online Marketing Services
Our online marketing services are not just limited to Seattle, Bellevue, Renton, Tacoma or Bellingham. But we offer services to all businesses nationally. Go ahead and contact one of the top digital marketing agencies near you. Though there are many SEO Companies to choose from we ask you to check our reviews and decide why our customers prefer and chose us. 
Cities where we provide Web Design for small businesses:
We offer the best website design services and web support available to small businesses in Washington and other states. Yes, our website builder services are available to all businesses at cheap prices. After all, hiring competent web developers, website designers, WordPress Designers, and web builders will get you the results your business needs when it comes to success. Whether you're looking for a web agency to create a new website or a website developer to fix a major issue? We can help. Call us at (425)-336-0069. 
Every business deserves a professionally designed website
Our freelance website development services will get your business the professional presence needed! Whether it's an e-commerce website in WordPress or any other type of website, we will deliver and do exactly what you expect! Our professional web designing and online marketing experience prove to be inexpensive, effective for small businesses and professionals alike.
Also, our local web design services are available nationally as well as locally in Washington state. For example local cities where we offer services in Washington include Auburn, WA | Seattle, WA | Covington | Kent | Kent, WA | Federal Way | Tacoma | Olympia |  Issaquah | New Castle| Lakewood | Gig Harbor | Everett | Monroe | Mill Creek | Milton | Puyallup | Redmond | Renton | Tacoma | White Center | Vancouver | Bellingham | Seattle. If you need a new website or just looking for some website support, reach out to us, and let us help.
With front-end and back-end experience. How could you possibly go wrong? After all, our full stack development experience and online marketing will pave the path for your business success. Contact us today. Our services are available, but not limited to Seattle, Bellevue, WA, Tacoma, Olympia, WA, New York, L.A. and all over! 
Web Agency with perfect solutions & great reviews
Our small business solutions are the perfect choice for any small to medium size business looking for results. Especially if you're looking to see your small business website grow via effective web design and online marketing. In fact, our Seattle web design company has assisted many businesses in and around the Puget Sound area. But, we did not finish there, we've also helped businesses in Seattle, Issaquah, Bellevue, Tacoma, New York, and California. Let our expertise help your business expand and reach new heights!
A Top Web Design Agency with solid Web Development and Online Marketing credentials.
Website Design - Call (425).336.0069
Website Security for local businesses
If your looking for website developers near you, you've come to the right place! We provide web services to the following areas, but not limited to Auburn | Seattle,  Bellingham, WA, Des Moines, Bellevue, Issaquah, Burien, Federal Way, Fife, WA, Maple Valley, Mill Creek,  Covington, WA, Des Moines, and Seatac. Des Moines and Seatac are generally neighboring cities to Kent.
Website Security is as important as having a fully functional website. For example, WordPress website problems could be the result of an insecure website. Whether it's a simple HTML website or one that has Python? They both need to be correctly secured. Our experience shows that all types of websites are prone to get hacked if not correctly secured.  Hence, hiring an internet company with experience and solid online reviews is why you should contact Visualwebz.
Website Security & SEO services nationally
Besides providing SEO and online marketing to local businesses we also provide such services to small businesses in other states. For example, local cities include Seattle, Federal Way,  Issaquah, Kirkland, Lakewood, WA, Monroe, Olympia, Tacoma and Bellingham, WA.
Other states