Non Profits Website Design
Non Profits Website Design and Online Marketing since 2008.
Non Profits Website Design
Non Profits Website Design and Marketing services are offered at a charitable rate by Visualwebz LLC. In fact, we do not profit from any nonprofit projects! Visualwebz LLC has built numerous websites for registered nonprofits, those just starting off as well as charities that have been established for some time and needed more functional websites.
With extensive experience of 501(c) organizations we are familiar with donation options that can be implemented on websites and are very familiar in providing information with regards to not being charged by payment sites such as Paypal. Our expertise spans across attracting donations, volunteers and being able to push your organization out on the web.
We provide the best nonprofit website design
No matter what great cause your nonprofit is fighting for, we will provide you a clean, compelling website design that will meet your needs. We have a number of different options available in collecting funds, and numerous marketing campaigns you could utilize in capturing additional funding for your charity.
We consistently emphasize on the following fundamentals during every project:
Understand
Capture the needs and purpose of your website
Design
Develop
Test
Deploy
Optimize and market every website
Every organization, be it a 501©, LLC or Corporation has its needs, and we take great pride in understanding the mission and outcome of each website we deliver.
Our background in Non-Profits Website Design
Our agency experience includes a professional background in E-Commerce website design with a clear understanding of the importance that revenue plays for the survival of every organization. Also, our websites are delivered with functionality and online marketing in mind. We can create an all in one simple or recurring donation option, or an embedded shopping cart solution that takes donations online.
Our custom website designs are affordable thus allowing you to use your funds for things that matter. Some nonprofit websites we have designed and work on are:
Not sure where to start, or have an idea of a charity you would like to start? Contact us, and we can provide you the solutions and options available to support your cause and deploy a website to capture information, accept donations, locate volunteers, and more importantly help you with a cause that will make this world a better place.
non-profit website design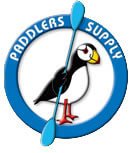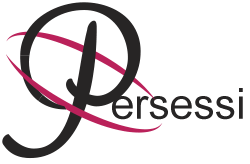 Delivering Effective Web Design & Online Marketing Services
Local Web Design Services
If you're looking for web design, website development, a new website, or just need to revamp an existing small business website, then you've come to the right place. Notably, at Visualwebz LLC we understand business owners and the website benefits your business needs. In addition, we understand that being a website owner you will want to see immediate results. Furthermore, we can help your website reach an international, national, or local customer base. Besides, we know how to get your customers to you. After all, small business websites and SEO have been our specialty since 2008!
Our customers continually praise about our web design services.,check our reviews!
We Deliver Effective Web & SEO Services
Our website developers specialize in delivering the best websites and nothing more. More significantly, our qualifications and experience allow us to deliver clear and concise solutions. Whether it's a simple website or one that's complex, or one that is built on PHP or ASP, we will always keep you in the loop during the whole web development process.
Immediately after the launch of your website, we will work with you in improving your online presence. For example, our SEO specialists will help drive traffic to your website. With this in mind. Visualwebz LLC is the ideal firm to hire for your next project. In fact, we will also take care of your web security - remember you will need to secure your website from hackers. Similarly, other website design services offered include website maintenance, support, and website testing.
Interested in chatting to us regarding SEO or web design? Or just have questions regarding our expertise or web design costs? Then Contact us today at 425.336.0069. You may also want to check our reviews, and learn why our customers like us! After all, our 5-star reviews clearly tell prospective customers why we stand out when it comes to service, punctuality, quality, and affordability.
Resources & Links
Our Blog covers a range of web resources, services, practices, and trends in the areas of web design and SEO.
Marketing & SEO
Web Design & Website Development
non-profit website design