Celebrating 12 Years of Web Design
Celebrating 12 Years of Web Design.
Est. 2008
11 Years of Web Design
11 Years of Web Design is a key milestone for us. Especially when it comes to serving small businesses with quality and result-oriented services. Though services such as SEO marketing and website designing are our primary focus we also specialize in other areas like social media. Overall, the journey during the last decade has been a blast. From not being recognized amongst the greatest web design and SEO agencies in Seattle back in the days, to one that now has a firm foundation. Over the years, we have served many customers both small and big businesses, and now recognized as a top SEO, web design and the top 1000 Global companies. So why shouldn't we celebrate our 12 Years of Web Design!
We know that choosing the right web designer can impact your business, either in a good way or in a bad way. But allowing us to provide you with affordable website costs with quality web design and online marketing services is something you cannot miss. Of course, 11 Years of Web Design and still being able to survive during the last decade should be reassuring in itself.  Our 11 Years of Web Design success has been purely based on our customers. After all, our individualized services have provided our partners with continual growth.
We believe 11 Years of Web Design has been based on us being able to connect with our customers and help them find your priorities for growth. After all, we make websites that are adjustable to each and every business needs because we understand that any website needs to stand out from its competition.
12 Years of Web Design Projects…
Learn more about our Web Design & Online Marketing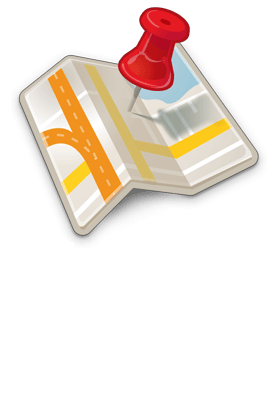 Web Design since 2008
Celebrating 12 Years of Web Design
Delivering Effective Web Design & Online Marketing Services
If you're looking for web design, website development, a new website, or need to revamp an existing small business website, then you've come to the right place. Notably, we understand business owners and the website benefits your business needs. Besides, we know that being a website owner. You will want to see immediate results.
Furthermore, we can help your website reach an international, national, or local customer base. Besides, we know how to get your customers to you. After all, small business websites and SEO have been our specialty since 2008!
Our customers continually praise our web design services.,check our reviews!
We Deliver Effective Web & SEO Services
Our website developers specialize in delivering the best websites and nothing more. More significantly, our qualifications and experience allow us to provide clear and concise solutions. Whether it's a simple website or complex or built on PHP or ASP, we will always keep you in the loop during the whole web development process.
Immediately after the launch of your website, we will work with you to improve your online presence. For example, our SEO specialists will help drive traffic to your website with this in mind. Visualwebz LLC is the ideal firm to hire for your next project. We will also take care of your web security - remember, you will need to secure your website from hackers. Similarly, other website design services offered include website maintenance, support, and website testing.
Are you interested in our services? Or just have some questions on SEO or web design? Even questions regarding our expertise or web design costs? Then contact us today at (425)-336-0069. You may also want to check our reviews and learn why our customers like us! After all, our 5-star reviews clearly tell prospective customers why we stand out regarding service, punctuality, quality, and affordability.
Resources & Links
Our Blog covers a range of web resources, services, practices, and trends in the areas of web design and SEO.
Marketing & SEO
Web Design & Website Development