New Website – Website Design & Development
New Website can be a big question based on cost and key requirements. More importantly, you've probably arrived here because your looking to starting a website project or launching a small business website? May be your looking to revamp your existing e-commerce platform, or just looking to get a simple landing page designed for your marketing campaign? You must note that the worst development jobs are those that end up with runaway scope creep. That happens when the client doesn't really know what they want and they keep adding to the project as it moves forward. This proves to be costly for the client, and can result in frustration on both sides. For this to be avoided the scope and finer details of the website should be clearly defined.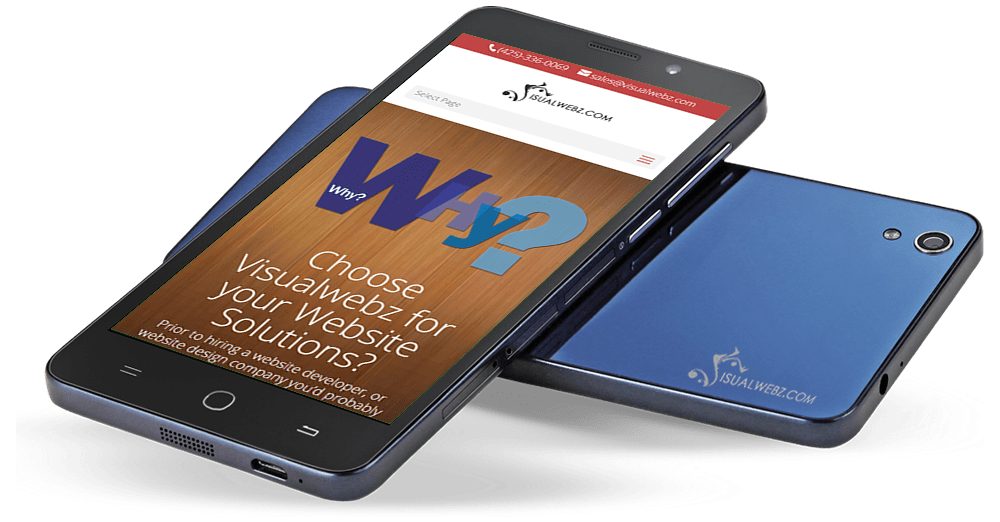 A website developer will pose a number of questions up front, it will help the client  to carefully think through all of the areas they need in advance, thus reducing and eliminating a headache down the road. Hence, prior to even getting your website project off the ground you should ask yourself some questions:
Who will be the target audience? Which website industry will your website fall under?
What will be the purpose of the website? Informational or e-commerce.
What makes you or will make you different and stand out from your competition?
Why should people do business with you as opposed to your competition?
Do you have a logo in mind, as well as a color scheme for your logo?
Do you have content, content and more content? Ideally digital content will be of preference by any website design service.
Will you be needing any type of animation on your website?
Do you currently have a website, if so what do you like and what do you not like about it? Does the website need a redesign?
Is your current website responsive. Will responsive web development be taken care of during the web designing process?
What are you expecting your new website to incorporate, may be your competition has these features?
Are there any other websites you like in terms of layout and design? Research into what you feel would be the ideal or "best websites" for your business.
If your looking at a new website, have you thought about a domain name (i.e. www.visualwebz.com)
Where is your current website or will your new website be hosted?
Do you plan to update the website, or will you have web developers do this?
Have you considered website design services that offer content management systems such as WordPress – What's WordPress?
Of course do you have some budget in mind for this project? A budget will help the person/people responsible in the website development process to better provide what website choices are available to you.
Something that many clients don't ask is, what technologies will be used in the construction of their websites, for example, will it WordPress, PHP, Python or simply HTML/CSS. Always ask!
Is your web developer current and up to date with his/her skills?
Who will be conducting the website testing, the developer or you?
Confused?  Don't worry, we have provided a number of web development tutorials as well as a blog that cover a range of topics for small business websites.  We always ensure that your experience during the web design process is smooth and one to remember. You don't need to be a computer science geek to read some of the resources we have provided. Still have questions? Then contact us, a Seattle website design company.
Website Design Scope
How many pages of content will need to be developed? Develop an outline of your website, basically this will include an hierarchy of pages your website will have, for example:

Home Page
About Us
Services

Services 1
Services 2
Services 3

Testimonials
Contact Us
Do you have any specific photos you plan to use?
Do you have full rights to those files?
Can you provide hi-res files to us?
Will your visitors require any special needs (i.e., screen reader ready, larger fonts)?
Do you require your site to be mobile friendly (responsive design)?
What information must be on the home page?
What information must always be visible?
What is your timeline for this website to go live?
Will you be doing online marketing?
Will you need SEO (Search Engine Optimization) done?
Will you need specific functionalities? (Contact us for an in depth website consultation)
More details on Web Design
In the event that you're looking for a new website or revamp to an existing small business website, you've then come to the right place. Notably at Visualwebz we totally understand business owners and the website benefits you'd be looking for. In addition, we understand that being website owner you will want to see immediate results. Further more, we can help your website reach an international, national or local customer base. Besides, we know how to get your customers to you. Of course, small business websites have been our specialty since 2008!
In particular, our website developers specialize in delivering the best websites and nothing more. More significantly, our qualifications and experience allow us to deliver clear and concise solutions. As a matter of fact, we will keep you in the loop during the whole web development process. Immediately after the launch or your website  we will work with you in improving your online presence. For example, our SEO specialists will help drive traffic to your website. With this in mind. Visualwebz is the ideal firm to hire for your next project. In fact, we will also take care of your web security - remember you will need to secure your website from hackers. Similarly other web design services we offer include website maintenance, support, and website testing.
Additional resources that may be of interest include: Web Trends 2017 | Computer Science | Get in touch call us at 425.336.0069 - Contact us today.