Small Web Agency
Small Web Agency and Online Marketing since 2008.
Maximum Attention from a Small Web Agency
Visualwebz LLC has been recognized as a Top Digital Marketing Agency & Top Web Design for small businesses. In fact, we know how to get the job done the right way so that your business will succeed in today's online environment. Also, we know that running your small business is challenging and comes with a series of challenges and learning from the mistakes of others is the best way to prevent making those mistakes yourself. This certainly applies to your web design and marketing strategies as we will inform you how to best target online competition.
We Focus on Your Customers
Most websites are not designed by a Small Web Agency, but in fact by inexperienced people. We, on the other hand, have the know-how when it comes to a small business website. In fact, each and every business website will need its own individual requirements. Hence why we ask numerous questions prior to starting any website development project. For example, such questions would include :
Who are/will be your customers?
The demographics?
Product(s) and/or services that will be sold?
What type of design are you looking to have your business reflect online?
Will you need your website regularly updated and maintained?
Do you have a budget for this project?
Our small web agency will work with you to provide that ultimate solution! Be it a simple website or complex dynamic website we will deliver that creative and functional website solution.
Your Business needs are Met
Our Small Web Agency is dedicated to ensuring that all your small business needs are being met. We pride ourselves in offering top quality web design and online marketing solutions. Also, we know how important an online presence can be for any small businesses success.
There are several choices that can separate a successful business from one that is not, and that is picking the right Small Web Agency. At our Small Web Design Agency, we focus on ensuring that your customers have an easy browsing experience. Hence, we create intuitive websites with simple things like color, website outline, and effective graphics. In fact, our web developers pay close attention to the ease of navigation and the way the information flows from beginning to end.
Our agency has a vast portfolio of successful small business that we have helped to generate a large online following in a few short months after service.
Solutions that are Cost Effective
Having worked with many other small businesses, we at Visualwebz, understand that you may not have a large budget to spend on your website. That's why we have many different options when it comes to determining your budget and what works best for you and your company. In fact, we will work with you based on your budget, and draw up the right plan to get your online presence off to a good start! Upon the first contact, one of our Our Small Web Agency professionals will go over your budget and all that we can offer with the given funds.
Marketing towards Your Clients
When an individual person shops online, they absolutely do care about low prices. But they also desire a sleek, modern, interactive, and well-designed website. That's just expected in this day and age. A websites user interface is just very important and having a poor one will cause a loss of credibility, professionalism, and respect for a company. All our website solutions take into account your customer base and how to keep them on your website and convert them into customers.
Resources
If your interested in knowing more about website design and website development then there are a number of tutorials  below:
Small Web Agency with an Identity.
Websites delivered with exceptional quality and class.
Effective Organic SEO and Social Media with Results.
Affordable Small Business Website Costs from a Small Web Agency
Cities where we provide Web Design for small businesses:
We offer the best website design services and web support available to small businesses in Washington and other states. Yes, our website builder services are available to all businesses at cheap prices. After all, hiring competent web developers, website designers, WordPress Designers, and web builders will get you the results your business needs when it comes to success. Whether you're looking for a web agency to create a new website or a website developer to fix a major issue? We can help. Call us at (425)-336-0069. 
Every business deserves a professionally designed website
Our freelance website development services will get your business the professional presence needed! Whether it's an e-commerce website in WordPress or any other type of website, we will deliver and do exactly what you expect! Our professional web designing and online marketing experience prove to be inexpensive, effective for small businesses and professionals alike.
Also, our local web design services are available nationally as well as locally in Washington state. For example local cities where we offer services in Washington include Auburn, WA | Seattle, WA | Covington | Kent | Kent, WA | Federal Way | Tacoma | Olympia |  Issaquah | New Castle| Lakewood | Gig Harbor | Everett | Monroe | Mill Creek | Milton | Puyallup | Redmond | Renton | Tacoma | White Center | Vancouver | Bellingham | Seattle. If you need a new website or just looking for some website support, reach out to us, and let us help.
Hire the best Web Design Services from Washington 
With front-end and back-end experience, our customers back us up as the best web design services. In fact, how could you possibly go wrong? After all, our full stack development experience and online marketing will pave the path for your business success. Contact us today at (425)-336-0069. Our services are available, but not limited to Seattle, Bellevue, WA, Tacoma, Olympia, WA, New York, L.A. and all over! 
Web Developers - We're not just a Web Design Agency
Our specialities don't only ly in web design, but also web development and online marketing. Yes, we are the full blown agency with a one stop service. Our web development services are not just limited to the Washington area but all over. From Bellevue all the way to LA, California and NY!
Web Agency with perfect solutions & great reviews
Our small business solutions are the perfect choice for any small to medium size business looking for results. Especially if you're looking to see your small business website grow via effective web design and online marketing. In fact, our Seattle web design company has assisted many businesses in and around the Puget Sound area. But, we did not finish there, we've also helped businesses in Seattle, Issaquah, Bellevue, Tacoma, New York, and California. Let our expertise help your business expand and reach new heights!
A Top Web Design Agency with solid Web Development and Online Marketing credentials.
Online Marketing , SEO services available to small businesses in:
Following is a list of cities where we are available to help small businesses improve their online marketing presence via effective organic SEO and web solutions.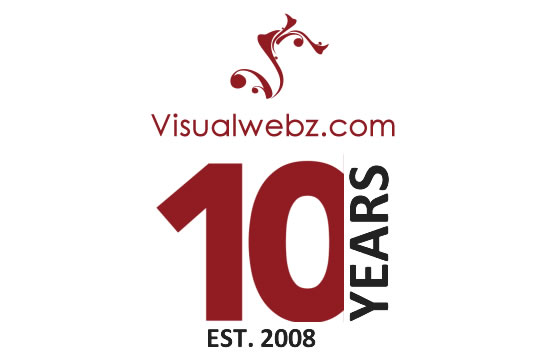 Algona | Auburn | Kent | Bellevue | New Castle | Bellingham | Factoria, Bellevue |  Federal Way | Fife | Kent | Kirkland | Issaquah | Lakewood |  Lynnwood | Mercer Island | Marysville | Mill Creek | Olympia | Redmond | Seattle | Tacoma | Kennewick | Gig Harbor | Vancouver
Our SEO packages and Online Marketing solutions are affordable and geared towards small businesses. In particular, businesses in and around Seattle, Bellevue, Redmond,  Snohomish, Tacoma, Kent, and Factoria Bellevue, WA continue to be our loyal customers. Our SEO company and web design firm do not just make a promise but, rather carries it out to succeed. Whether you are close to home in Seattle, or elsewhere.
Our SEO services and SEO marketers focus on organic SEO for small businesses like restaurants, distributors, professionals, doctors, dentists, and attorneys/call us for a free SEO estimate at (425)-336-0069. 
Digital Marketing Services
Our digital marketing services are available in Washington and other states. Locally we assist small businesses in Puyallup,  Gig Harbor, Olympia, Bellevue, Issaquah, Kirkland, Seattle, Vancouver, Tacoma, and surrounding areas. 
Internet Marketing Services
Our internet marketing services coupled with web design and SEO will get your small business website to the top of your search engine. We focus on local as well as larger markets. All the way from Seattle, Olympia, Maple Valley, Kirkland, Bellevue, Tacoma and states like Washington, California, and ones further out!
Organic SEO is the Perfect Solution
Yes, SEO is the right way to get your website and visible online. But, you need to hire an agency that knows what they are doing. We at Visualwebz work on guidelines set by search engines. Thus, getting positive results for our customers.  Also, our SEO consultant services are not only local in Renton, Kent, Seattle, Bellevue or other areas. But reach further beyond into other states!
Online Marketing Services
Our online marketing services are not just limited to Seattle, Bellevue, Renton, Tacoma or Bellingham. But we offer services to all businesses nationally. Go ahead and contact one of the top digital marketing agencies near you. Though there are many SEO Companies to choose from we ask you to check our reviews and decide why our customers prefer and chose us. 
Website Design - Call (425).336.0069
Small Web Agency for Local Businesses
If your looking for website developers near you, you've come to the right place! We provide web services to the following areas, but not limited to Seattle,  Bellingham, WA, Des Moines, Bellevue, Issaquah, Burien, Federal Way, Fife, WA, Maple Valley, Mill Creek,  Covington, WA, Des Moines, and Seatac. Des Moines and Seatac are generally neighboring cities to Kent.
Small Web Agency & SEO services nationally
Besides providing the best SEO and online marketing to local businesses in Bellevue we also provide such services to small businesses in other states. For example, local cities include Federal Way,  Issaquah, Kirkland, Lakewood, WA, Monroe, Olympia, Tacoma and Bellingham, WA.
Our small business website costs are affordable coupled with quality and professionalism.
Other states where Small Web Agency & SEO services are available:
Whether you're looking for a Small Web Agency or not? Visualwebz has the platform for web design and SEO to get your small business to the next level. Be it a CPA, attorney, law firm or any other small business? Call us today at (425)-336-0069.
Small Web Agency services are available in and around the Seattle and Bellevue, WA, for example, Issaquah, Redmond, and Kirkland to name a few. Call Visualwebz and let us serve you as your Small Web Agency.