Web Skills every Business Owner should know
Web Skills that surely stand out! Our state of the art web design and online marketing for small businesses is what has kept us going since 2008.
"Their expertise is phenomenal and they were very good at explaining things."
Business Owners should be aware of these web skills
Web skills are a key requirement when it comes to managing one's own website. This article highlights the skills needed. The internet has been the most common mode of communication in the modern generation. Currently, two-thirds of American adults currently use high-speed internet while 69% use broadband adapters. It started off with files and emails but now even marketing is done online. It has also played an important role in marketing. For example, websites and effective SEO and online advertising can provide information to people all over the world.
Also, this has become an important means for image creation due to corporate home pages, thus influencing marketing processes and consumers' decisions, However, online marketing is competitive hence there has been a great need to improve marketing strategies. First off by making web pages as more interactive as possible by adding pictures videos, page breaks and even cascading windows. Although all these should be done with great detail and keeping it professional since we don't want to overwhelm clients or make the page loose meaning.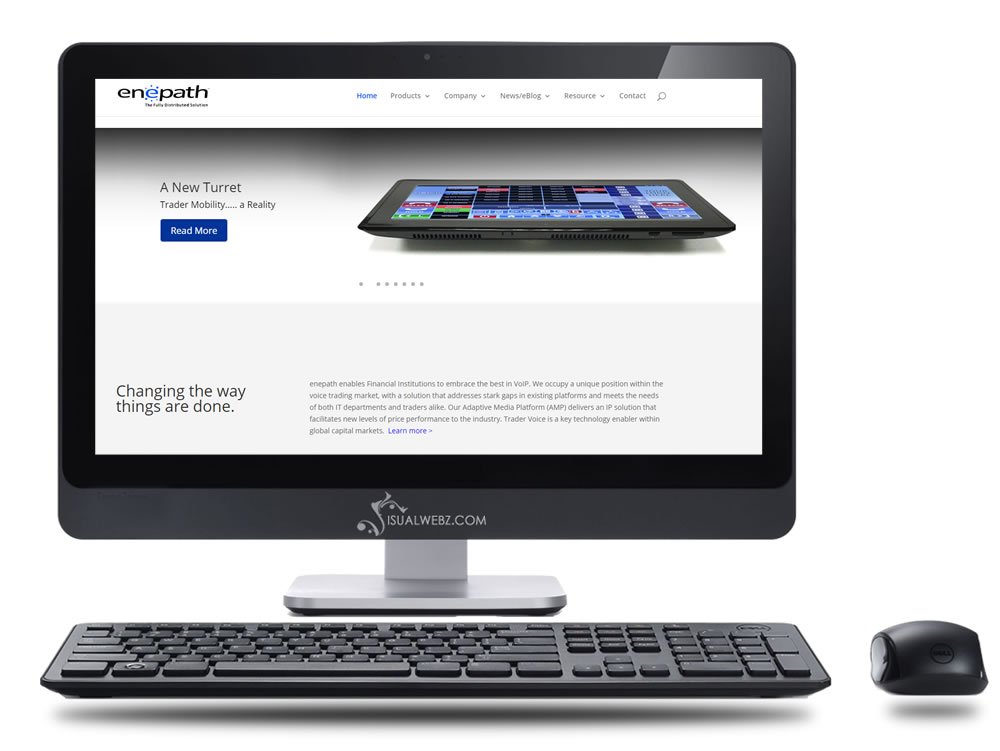 Get Involved and start gaining some Web Skills
It is important to convince a user to get involved in a website and read more of it and then establish contact with the company (Moller et al, 2010). The best way to do this is by making it known to the consumer that the company already has a website in play and goods or services can be provided online for them from their home, work, or even worldwide as long as they can log on into the internet. Nowadays most customers love it when they can access services without having to drive to the company and making the long lines for hours in order to talk to someone or even be on hold forever just waiting to talk to a representative. After convincing them to take a peep into the website it is important that the site creates a good first impression. This is by making the information understandable, easy to navigate as well as interesting. It is also wise to make the customer feel important by giving them the chance to provide feedback. This makes it interactive for them as they can give an opinion that web developers will intern consider when updating the website.
Web Skills will be further gained via the feedback
When given an opportunity to give feedback the consumer is basically telling you what the website should look like. The solution is building a website around them which includes a five-step methodology that involves; the discovery of who your consumers are, giving insights on every product on the website, alignment then blueprints, and build. In the Discovery of consumers, Pallito simply says it's important to cater to your consumers' needs in terms of language, structure, and level of involvement. The millennials are highly involved when it comes to working online so it's important to make it as social as possible when it comes to web pages. Another thing a company should consider is providing frequently asked questions "FAQS" which provide quick answers to the consumers without them having to go through another process altogether in order for their needs to be cared for.
Road Map and a better grasp on the Web Skills needed
Insights give a general idea of what the page looks like and how to navigate through it. This is the most important aspect since it's a road map or the table of contents of the page. This should be done in a unique way either by cascading windows, having a video link of how to navigate the site, or even link important words to another page that would enable the consumer to click on the link to access information. The link can be part of the page alignment or the aligning of the page can be independent all together by having a home page, contact page, and a gallery page. When aligning the page, it is important to add a search engine as part of the home page which will help the consumer search for terms that they can't understand. In fact, the alignment is critical because it plays an important role in creating a first impression for the page.
Page Blueprint
The page blueprint is also an important web skill as it acts as an information tool that provides the product information or the page's information. This part should also include a contact link which would help the consumers ask questions about products. It is in this part where it is important to provide information about the company too as well as some of the major people who play an important role in the company. Provide links to social website pages that the company owns to enable the consumer to get more information about the company. This helps especially in marketing the company since the consumer would use these links to refer their friends or acquaintances to the company page.
More details on Web Design
Web Design Services
If you're looking for website design, website development agency with the latest web skills for your small business website, then you've come to the right place. Notably, at Visualwebz LLC we totally understand business owners and the website benefits your business needs. In addition, we understand that being a website owner you will want to see immediate results. Furthermore, we can help your website reach an international, national, or local customer base. Besides, we know how to get your customers to you. After all, small business websites and SEO have been our specialty since 2008!
Our website developers specialize in delivering the best websites and nothing more. More significantly, our qualifications and experience allow us to deliver clear and concise solutions. As a matter of fact, we will keep you in the loop during the whole web development process. Immediately after the launch of your website, we will work with you in improving your online presence. For example, our SEO specialists will help drive traffic to your website. With this in mind. Visualwebz LLC is the ideal firm to hire for your next project. In fact, we will also take care of your web security – remember you will need to secure your website from hackers. Similarly, other website design services offered include website maintenance, support, and website testing.
Interested in chatting to us regarding SEO or web design? Or just have questions regarding our expertise or web design costs? Then Contact us today at 425.336.0069. You may also want to check our reviews, and wonder why our customers like us! After all, our 5-star reviews clearly tell prospective customers why we stand out when it comes to service, punctuality, quality, and affordability.