Website Areas
Visualwebz LLC has been offering services to a large geographical area and covers a range of website areas.Our customers range as far as NY, California, and North Carolina. We have been in operation since 2008 and have no plans of going! The founder has been developing websites since 1996, and has a wealth of experience in fostering small to medium sized business websites.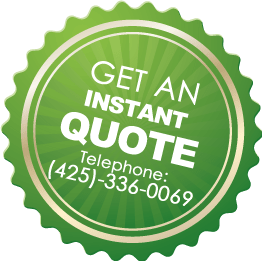 Website development, website design, and related services are available. We work with a range of web technologies that are in line with current trends. From basic web design, website development, thru to large complex website projects we can firmly state that we will look after your needs and ensure your final project is delivered to your expectations.We will also help you with after launch requirements such as SEO, ad campaigns and animation.
Website development services are not only available for start up's seeking a new website, but also established companies that may thinking about improving an existing website. May be your current website is looking for a web developer that can provide that extra tender loving care your website deserves?
---
Visualwebz LLC has built and maintained websites for numerous businesses  that incorporate warehouses, distributors and manufacturing processes (Esspresso Supply,  Seattle Mistubishi Fuso, All Indian Spice,  SemiConductor Equipment) to online website services such as Shared Business Space. Other websites designed and developed include professionals such as accountants and tax return specialists, attorneys, doctors (Plastic Surgery, Actus LawGroup, Sound Tax Consulting, Law Offices of Richards). You may also view an extensive list of some of the varying websites built at websites developed, such as  Entertainment sites for bands and  musicians, wedding planners websites, and blind cleaning websites.
---
Looking for a quick website design quote? If your unsure as to how the whole process works from start to finish. then we will guide you and help you understand this. You may also want to read about the website development process we have posted here. For a free consultation call us at (425)-336-0069
More details on Web Design
In the event that you're looking for a new website or revamp to an existing small business website, you've then come to the right place. Notably at Visualwebz we totally understand business owners and the website benefits you'd be looking for. In addition, we understand that being website owner you will want to see immediate results. Further more, we can help your website reach an international, national or local customer base. Besides, we know how to get your customers to you. Of course, small business websites have been our specialty since 2008!
In particular, our website developers specialize in delivering the best websites and nothing more. More significantly, our qualifications and experience allow us to deliver clear and concise solutions. As a matter of fact, we will keep you in the loop during the whole web development process. Immediately after the launch or your website  we will work with you in improving your online presence. For example, our SEO specialists will help drive traffic to your website. With this in mind. Visualwebz is the ideal firm to hire for your next project. In fact, we will also take care of your web security - remember you will need to secure your website from hackers. Similarly other web design services we offer include website maintenance, support, and website testing.
Additional resources that may be of interest include: Web Trends 2017 | Computer Science | Get in touch call us at 425.336.0069 - Contact us today.