Python
Python is another Web Development Language
Programming with Python
"What coding language should I use for Web Development?" This question is asked quite often by those seeking to create web applications or just simple websites. Some might choose to use Ruby on Rails, Perl, PHP, Python or HTML, JavaScript, and CSS. Why would someone use coding languages other than HTML, JavaScript, and CSS you might ask? Each programming language has it's pro's and con's and will have features and options allowing specific outcomes to be completed. Developers use particular languages based on the skill-sets available as well as the website development process. Thus web developers, be it an expert in a specific language or a full stack developer will always have their own preferences and based on the type of project they are working on.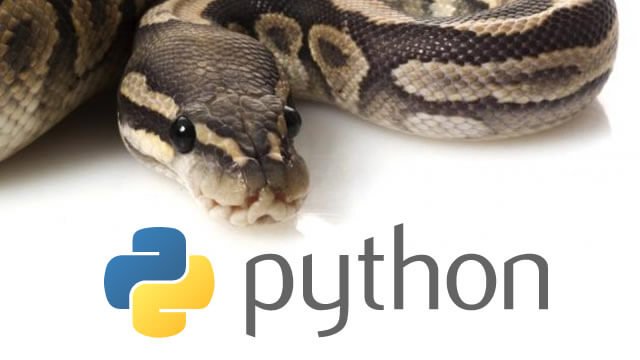 If you are not familiar, not all languages are made with HTML, JavaScript, and CSS. Take Facebook for example. That website is made with a mixture of PHP and other languages to provide the social networking service they do. They use back end programming languages to store and manipulate data such as post content, feeds, friends lists, etc.
Web Development Languages?
Ruby is a programming language that can be used for web development through the Ruby on Rails framework. Perl is a high-level general-purpose programming language that can be used for web development. PHP stands for Hypertext Preprocessor and is used embedded into HTML to give more functionality to a website. Last but not least Python is a software programming language that can be extended through frameworks to perform web services.
Web Development
Python is one of the most popular programming languages available today, and not just for web development. Originally Python was intended to be a simple, easy to use an all-purpose programming language that could create complex programs with fewer lines of code. Since the 1980's when Python was created, there have been massive improvements to the language. Frameworks have been created on top of Python to provide more ease to use, and to give more functionality to the highly functional language.
A couple of the most popular web frameworks to use with Python include Flask and Django. That is not to say though, that these are the only web frameworks that exist, or that you have to use them. These just happen to suit many people's needs in hosting a web service. To use Ruby for web development there is Ruby on Rails, which is a framework to host web services with the Ruby programming language.
What is Django?
Django is considerably more popular than Flask, but Flask may still have its use. When planning out a web application, one of the most important things to think about is scalability. This is basically how fast you expect your service to grow, which can be based on several factors. These factors include, but are not limited to, how many customers you currently have, or how useful the service will or is planned to be. That is one thing that Django handles quite nicely. If you are planning to build a considerably large web service that needs to scale easily and maintain a fair amount of traffic, Django is the way to go. That's not to say that Flask cannot be scalable to a large web application. Django just has more built-in features that can make scaling the service easier and faster.
Flask is great to use for smaller web applications. Although not as scalable, you can still create some great applications with it. With the Flask framework, it is also easier and faster to get a working prototype and in some cases, the final product. Flask requires much fewer lines of code than Django to do the same thing, at the start that is. The rest is left to the programmer to optimize.
If one wanted to, they could even use a simple vanilla Python package to host a web server. The package used to host a simple Http web server is 'SimpleHTTPServer'. Although it does not have many of the fancy features of a framework like Django and Flask do, it can still be used if you do not require much from your web application.
What about security with Python?
Outside of the frameworks that have been listed, Python includes many more security features than even PHP. Your users don't want to feel insecure about their data while using your service, so assure them it's safe with hosting an Http server with Python. Companies like Yahoo Maps, eBay, PayPal, and many others use Python for the backend web services they need. This shows how much the big companies trust the security of Python for web development, considering the services like eBay and PayPal need to keep payment info and address' safe from prying eyes.
If Python is not your go-to for programming anything. I get it. Personally I love using C++. What if I told you that you could use almost any language alongside Python on your web server? You wouldn't believe me, would you? Well, you can! (Depends on language and plugin availability)
Cross-language development with Python
Using extensions written in the Python language, you can integrate other programming languages into Python instead of strictly sticking to Python for web development. Although some people may not like, or even need this feature, it works great with teams that have varying skill levels in various languages. For example, some of the programmers on a team may be most familiar with NodeJS, whereas others might be familiar with Java. There are extensions that work through Python that make these languages integrate well with each other for better productivity.
All this talk of web servers and you still don't understand the use? If you think of applications such as Facebook, YouTube, and even Reddit for example. These websites just simply can not be done with only HTML, CSS, and JavaScript. The web services require some sort of backend program that can handle how users interact with the web application, such as input. These backend programs use the hypertext transfer protocol to transfer unique and dynamic data to and from the client. Python is simply just another language to build the backend part of a web application.
Python vs. Ruby?
Well first off, Ruby is just like Python in the sense that it started out as a programming language to create a native application, then someone built a framework to make the language suit web development needs. Ruby was made to be simple and easy to use, and easy to understand. With the 'Ruby on Rails' web framework, programmers can write Ruby code and host web servers through that code. Quite similar to Python in all reality.
Through Python, there is more common than not, one way to accomplish a certain task. Although this goes against the programming mindset, Python was built to be easy to learn and structure the code explicitly to make it easy for the developer to see where things come from. This also makes it easier to debug with Python.
Ruby was made to have a syntax that is extremely similar to "human-language" and this appeals to many programmers, both expert, and beginner. Unlike Python though, there are many ways in Ruby to accomplish the same task. The Ruby language also includes unique features that include hashable and unhashable types, mutable strings, and even fragmentation. Ruby's selling point is that the language is easy to read and understand, and quite elegant. But this can make it quite difficult to pinpoint a bug or issue within a code, making the debugging process quite difficult.
The communities of both Python and Ruby are quite large, but the crowd behind them differ slightly. Python has extensive documentation and community behind it, which extends to most Linux Operating System users and those in academia for both math and science. Even though Ruby can be used to make native applications, Ruby has been focused on web development from the start. Ruby will tend to innovate quickly, quicker than Python will, but this can cause some of the features in the Ruby language to break.
Although not as popular as Python for web development, Ruby can still be used and is viable for web development. Ruby is popular enough to have a community in which you could ask questions or even get gems (plugins) made to your liking, and it is quite flexible. You can even use other languages through Ruby, just like you could with Python.
What about Comparing to PHP?
PHP was originally made in 1995 with the intent of being a web scripting language. PHP stands for Hypertext Processor. The code is embedded into the HTML page and the script is run whenever the web page is visited on a web server that supports PHP. Web Servers that have support for PHP include (but are not limited to) Apache.
Both PHP and Python support a variety of ways to program things, but Python is executed a little bit differently. PHP is executed whenever a web page is loaded (or included in another) from within the page, whereas the Python will output the page to be displayed. This may seem confusing but think of it this way. Imagine you are writing a paper, and need to get information. PHP would be able to gather the information as it executes and output in parts, whereas with Python the information would be outputted all at once.
Regarding the Syntax of both languages, PHP is quite similar to the C type languages. In PHP extra whitespace (unnecessary tabs and spaces) are not important and ignored when executing the PHP code. But with Python, whitespace is extremely valuable. In Python there must be whitespace to denote blocks of code and how they separate from other blocks, like functions and if statements. This goes contrary to how PHP uses curly braces to encompass their blocks of code.
Regarding usability, PHP is easier to set up and use. There is no need to make separate files to contain PHP code, it can be embedded within an HTML document, but with Python, there must be files with the Python file extension. Since PHP was initially designed with web development in mind, it contains features that can make this easier, like sessions to store temporary variables for users to keep them separate from other users. This makes it easier for beginners.
You always have to think of security when handling user's data. Python has some of the best security features in modern programming languages, and this makes it one of the best languages to write complex and extremely critical applications and web applications. PHP has a fair number of security flaws. That's not to say that PHP is insecure, but most of the time the developer has to utilize other tools to improve the security of the PHP application, which can prove to be tedious, especially if you make rapid prototypes.
Where Python Lacks
Python was made to be a software development language. The possibility of Web Development was implemented into the language after it was made. But it is not always ideal for the goals of some web applications.
Although Python is not terribly slow, it is still fast enough to use for web development. The reason, why Python is slow, is because of how the language works. The variables in Python are dynamically typed, meaning that variable types are not locked and can be used interchangeably, similar to JavaScript and PHP. Python is also an interpreted language. This means that every time that you want to execute the Python code, on the webserver, for example, the interpreter reads it line by line, every time.
So should you use Python for Web Development?
The answer lies in what you need from your web application. If you need something fast but does not need to be very maintainable or secure, you are better off running with PHP. If you want scalability, ease, and viability, then Python is a great way to go, especially since the knowledge can be used to make software as well.
All in all, it comes down to what you are comfortable with, whether you like PHP, Python, Ruby on Rails, or even Perl. They all can be used to accomplish the same task. Python is great if you have no knowledge of the other languages, but if you don't want to learn Python, stick to what you know. It will work for the most part.
---
Interested in hiring a website developer? Contact Visualwebz and we will be more than happy to assist your project needs. Our Seattle Website Design team will provide the solution to your business needs. We specialize in all projects, from a Content Management System, Payment Systems, Social Media, and Marketing services.
Delivering Effective Web Design & Online Marketing Services
Local Web Design Services
If you're looking for web design, website development, a new website, or just need to revamp an existing small business website, then you've come to the right place. Notably, at Visualwebz LLC we understand business owners and the website benefits your business needs. In addition, we understand that being a website owner you will want to see immediate results. Furthermore, we can help your website reach an international, national, or local customer base. Besides, we know how to get your customers to you. After all, small business websites and SEO have been our specialty since 2008!
Our customers continually praise about our web design services.,check our reviews!
We Deliver Effective Web & SEO Services
Our website developers specialize in delivering the best websites and nothing more. More significantly, our qualifications and experience allow us to deliver clear and concise solutions. Whether it's a simple website or one that's complex, or one that is built on PHP or ASP, we will always keep you in the loop during the whole web development process.
Immediately after the launch of your website, we will work with you in improving your online presence. For example, our SEO specialists will help drive traffic to your website. With this in mind. Visualwebz LLC is the ideal firm to hire for your next project. In fact, we will also take care of your web security - remember you will need to secure your website from hackers. Similarly, other website design services offered include website maintenance, support, and website testing.
Interested in chatting to us regarding SEO or web design? Or just have questions regarding our expertise or web design costs? Then Contact us today at 425.336.0069. You may also want to check our reviews, and learn why our customers like us! After all, our 5-star reviews clearly tell prospective customers why we stand out when it comes to service, punctuality, quality, and affordability.
Resources & Links
Our Blog covers a range of web resources, services, practices, and trends in the areas of web design and SEO.
Marketing & SEO
Web Design & Website Development
Website Design - Call (425).336.0069
If your looking for a Python web developer or just website developers near you, you've come to the right place! We provide web services to the following areas, but not limited to Auburn, Algona, Milton, Seattle, Bellingham, WA, Des Moines, Bellevue, Issaquah, Burien, Federal Way, Olympia, Fife, WA, Maple Valley, Mill Creek, Covington, WA, Des Moines, and Seatac. Des Moines and Seatac are generally neighboring cities to Kent.
Seattle Web development includes numerous online services including SEO and online marketing. As a result, some local areas we serve include:Washington State | Auburn | Bellevue | Eastside – Bellevue | Bellevue Website Design – Local Website Firm | Bothell | Des Moines | Federal Way | Fife | Issaquah | Kent | Kirkland, WA | Lacey | Lakewood | Lynwood | Maple Valley | Mercer Island | Marysville | Mill Creek | Seatac WA | Tacoma | Tukwila | Vancouver | Everett | Spokane | Seatac | Seattle Website Design | Renton | Seatac Airport is the main port of entry into and out of Seattle by air.
Notably, Visualwebz.com serves numerous businesses around Seattle. For example, Ballard – Small business in the Ballard area will no doubt benefit from our website's services. For example, the first-page ranking will allow your website to rank well in Google. In addition, other areas in Seattle include: Belltown | Fremont | Madison Park | Capitol Hill | West Seattle | Queen Anne | Magnolia | Downtown Seattle | Seattle Website Design Services | Seattle | Northgate | Web Design Seattle Washington | Seattle Web Page Design | Small Biz Web Design
Online Marketing & SEO services nationally
Besides providing SEO and online marketing to local businesses we also provide such services to small businesses in other states. For example, local cities include Seattle, Federal Way, Issaquah, Kirkland, Lakewood, WA, Monroe, Olympia, Tacoma and Bellingham, WA.
Whether you're looking for a website for an attorney, small law firm, dentist, or marketing a law firm? Our web developers will deliver exactly what you want. Call Visualwebz today at (425)-336-0069.
Other cities and states where Web Design Services are available :
Visualwebz has been providing Python and individualized web design services since 2008.
Cities where we provide Web Design for small businesses:
Like any small business or customer, you may be asking yourself why you need a website? Of course, you do! Every business no matter how small or big needs a website and more importantly online marketing services thereafter. For example, SEO will help the site be more visible and available during search results. Thus generate more website traffic and increase sales and services! There are other factors and reasons why web design should be built. In fact, we've summarized 12 reasons why a business should take web design seriously. Some of these include, global and local presence, open 24/7, and outpace your competition.
We offer the best website design services, web maintenance, and web support to small businesses in Seattle, Washington, and all over the USA. Yes, our website builder services are available to all businesses at affordable website rates. After all, hiring competent and affordable Seattle web developers, website designers, WordPress Designers, and web builders will get your business the results without breaking your bank account! Whether you're looking for a web agency in Seattle or a website developer elsewhere? We can help. Call us at (425)-336-0069.
Every business deserves a professionally designed website
Our freelance website development services will get your business the professional presence needed! Whether it's an e-commerce website or a simple CMS in WordPress. We always deliver what our customers expect! Our professional web designing and online marketing experience have proven to be inexpensive and effective for small businesses and professionals alike.
In fact, our local web design services are not only available locally in Seattle, Washington, but all over the USA. From custom web designs, SEO, and supporting Seattle businesses with our WordPress maintenance allows our agency to offer a diverse group of web services.
Local Areas we serve in Washington
Local cities where we offer web design services include Auburn, WA | Seattle, WA | Covington | Kent | Kent, WA | Federal Way | Tacoma | Olympia | Issaquah | New Castle| Lakewood | Gig Harbor | Everett | Monroe | Mill Creek | Milton | Puyallup | Redmond | Renton | Tacoma | White Center | Vancouver | Bellingham | Seattle | Yakima | Woodinville.
If you need a new website or just looking for some website support, reach out to us, and let us help. Our agency has been recognized as the best web designer in Seattle.
Custom Web Design Solutions
How can we not mention custom web design solutions? Many of our clients opt for custom websites, due to the fact that the end result will make the business stand out from its competition. In fact, a custom website built by a professional web designer will not only result in solid branding but allow customers to differentiate and quickly identify your services and products from your competition. Our custom web design services are available to a diverse range of businesses in many areas, such as Seattle, Renton, Bellevue, Tacoma, NY, California, and globally.
Hire the best Web Design Services in Seattle, Washington
With front-end and back-end experience, our customers back us up as the best web design services. In fact, how could you possibly go wrong? In fact, our full-stack web development experience and online marketing will pave the path for your business to succeed. Contact us today at (425)-336-0069. Just a reminder, that our services are available, but not limited to Seattle, Bellevue, WA, Tacoma, Olympia, WA, New York, L.A., and all over!
Web Developers - We're not just a Web Design Agency
Our specialties are not only in web design but also in web development and online marketing. Yes, we are a full-blown agency with a one-stop service. Our web development services are not just limited to the Washington area but all over. From Bellevue, Tacoma, and all the way to LA, California, NY, London, Birmingham, UK, and Glyn Ebwy, Wales! Our UK web design services assist many businesses in Solihull, Birmingham, West Bromwich, and surrounding areas.
Web Agency with perfect solutions & great reviews
Our small business solutions are the perfect choice for any small to medium size business looking for results. Especially if you're looking to see your small business website grow via effective web design and online marketing. In fact, our Seattle, WA web design company has assisted many businesses in and around the Puget Sound area. But, we did not finish there, we've also helped businesses in Seattle, Issaquah, Bellevue, Tacoma, New York, and California. Let our expertise help your business expand and reach new heights!
A Top Web Design Agency with solid Web Development and Online Marketing credentials.
Online Marketing, SEO services available to small businesses in:
Our tried and tested Small Business SEO Services help outrank competitor's websites and drive more traffic. In fact, ignoring our leading Seattle SEO marketing services could result in you missing many online opportunities and allowing the freedom for your business to expand. Whether it's SEO for a dentist or promoting an online event we have proven through many SEO case studies that we get it done!
If you want to succeed online and help your business's current online standing then internet marketing is a necessity. More importantly, we can help pave the right path in making your website successful. Our SEO Agency is a top-rated marketing agency that can help your business reach new heights, and reach its maximum potential.
Also, our SEO agency's innovative ideas, strategies, and solutions allow businesses to take the lead in their industries. From local Seattle SEO through to global presence, our custom tailor-fit solutions help businesses effectively compete. We can help your Seattle business reach that desired ranking on search results.
Following is a small list of cities where our renowned and best Seattle SEO services are available. We serve and help small businesses improve their online marketing presence via effective organic Seattle SEO and web solutions. Overall, our Seattle website SEO practices have helped many businesses gain the online exposure needed for them to attract traffic and generate sales.
Our web related services have delivered many solutions to small businesses in and around Seattle. Other local areas where our clients include: Algona | Auburn | Kent | Bellevue | New Castle | Bellingham | Factoria, Bellevue | Federal Way | Fife | Kent | Renton | Kirkland | Issaquah | Lakewood | Lynnwood | Mercer Island | Marysville | Mill Creek | Olympia | Redmond | Seattle | Tacoma | Kennewick | Gig Harbor | Vancouver
Our SEO packages and marketing solutions are affordable and geared towards small businesses. In particular, businesses in and around Seattle, Bellevue, Redmond, Snohomish, Tacoma, Kent, and Factoria Bellevue, WA continue to be our loyal customers. Our SEO company and web design firm do not just make a promise but, rather carry it out to succeed. Whether you are close to home in Seattle, or elsewhere.
Since the start of SEO, our SEO services and SEO marketers focus on organic SEO for small businesses like restaurants, distributors, professionals, doctors, dentists, and attorneys/call us for a free SEO estimate at (425)-336-0069.
Digital Marketing Services
Our digital marketing services are available in Washington and other states. Locally we assist small businesses in Puyallup, Gig Harbor, Olympia, Bellevue, Issaquah, Kirkland, Seattle, Vancouver, Tacoma, and surrounding areas.
Internet Marketing Services
Our internet marketing services coupled with web design and SEO will get your small business website to the top of your search engine. We focus on local as well as larger markets. All the way from Seattle, Olympia, Maple Valley, Kirkland, Bellevue, Tacoma, and states like Washington, California, and ones further out! We provide quality on-page SEO as well as off-page services. For example, helping to acquire customer reviews.
Organic SEO is the Perfect Solution
Yes, on-page SEO and off-page SEO services are the best way to get your website visible online. But, you need to hire an SEO agency or SEO expert that knows what they are doing. We at Visualwebz work within guidelines set by search engines and understand terms like LSIGraph and how to incorporate structured data into websites! In fact, our digital marketing strategies coupled with web design get positive results for our customers. Also, our SEO consultant services are not only local in Renton, Kent, Seattle, Ballard, Bellevue, or other areas. In fact, our reach is beyond Washington and the USA!
Online Marketing Services
Our online marketing services are not just limited to Seattle, Bellevue, Renton, Tacoma, or Bellingham. But we offer services to all businesses nationally and globally. Go ahead and contact one of the top digital marketing agencies near you. You'd only realize that the SEO services that they offer will be extremely costly and outside your budget. In fact, there are many SEO Companies to choose from but we ask you to check our reviews and decide why our customers chose us.
Visualwebz is not just a top Seattle web design agency but also recognized as a top advertising and marketing firm in Washington state.