Computer Science
Computer Science is becoming a complex and sophisticated discipline. The technological world runs on computer science.  Computer scientists generally problem solve, and develop systems via coding languages. There are are range of coding languages used by software engineers, programmers and web developers alike. The nine most in-demand programming languages during 2016 were; SQL, Java, JavaScript, C#, C++, Python, PHP, Ruby on Rails, and IOS/Swift. Just an FYI –  an occupation that requires Fluency with these and other coding languages will land you around $80,000 as the median salary. Is computer science a good career choice?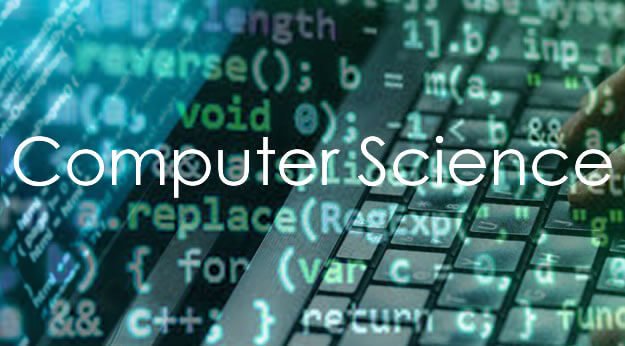 When learning a language, you have to be willing to start with the basics and take it slow as well as to be patient. If you Google "Learning to code" a bunch of different websites will come up that give, you list of free online courses that teach you the languages. There are many online step-by-step resources and websites with video tutorials which will teach you the fundamentals and basics of the coding languages. Another option is enrolling in a course or local community college, or looking online for local workshops that will teach you some basic skills. Utilizing the Internet for lending code is the greatest resource you have. Many online resources even offer real-time tutoring and problem solving to help you achieve your goal and perfect this craft.  Another great resource is your local library, where a great range of books and instructional DVDs be checked out. To be a very successful coder you do not need to take any official college courses, but many company positions do require some paperwork. A large amount of jobs in the coding and computer science field require a four-year bachelor's degree." If you are going the four-year route, keep in mind that colleges and universities recognized for their math or IT programs will usually put you ahead of the pack. An alternative way to gain job experience would be via an internship. This will provide the foundation on real life experience and look good to prospective employers (usnew.com).
Why would anyone want to learn to code? Something to keep in mind when you begin your journey in learning computer science is that this field has many programming languages and many that will be new in this ever-changing discipline. Thus, you do need to be willing to change and adapt your skills as needed. Coding is an extremely competitive field. If you want to succeed in the coding marketplace you have to be willing spend great amounts of time being an effective developer. Learning to code has been a huge movement in the past few years and will be for years to come. The workplace will always need skilled engineers and proficient coders, developers, but learning to code is not a job guarantee or a get out of jail free card. Many pros and cons go along with the prospect of learning how to efficiently and professionally code. One of a few very popular pros is that you may get to make and choose your own hours, so you do not have to clock in from 9 to 5 Monday through Friday. While this is true, finding freelance projects can be incredibly difficult with a highly competitive that workforce. Although you make your own hours, Projects still have deadlines. So your own" hours" might be all day and every day until you complete the project or reach the deadline. Of course that is not necessarily always the case. Like any other job time management is very important especially with so much freedom that working from home and on your computer allows. Like anything, you can look at making your own hours from a positive or negative standpoint. With the world moving towards technology the way it is, although competitive, learning this craft can be very fruitful for your future. With the median salary being around $80,000, the 75th percentile being around $100,000 and the 25th percentile still being up and around the $60,000 range there are definitely quite a few benefits. According to usnews.com "Between 2014 and 2024, the Bureau of Labor Statistics projects employment for the industry, which was at 328,600 professionals in 2014, to decline 8 percent, which should result in a loss of 26,500 jobs. Many jobs in this profession are being outsourced to other countries where pay is lower, saving companies money." (usnews.com)
Depending on what kind person you are a job in computer science can be very satisfying. When considering any career, you have to think about the future in the long-term. You have to think about what kind of future you would like to have, as well as what is feasible. When you land a job in computer science, even at a lower level, you have hit the ground running. Computer science has stability that means there are the large number of opportunities for your advancement in position and salary throughout the company. Compared to other jobs computer science is "above-average" in upward mobility and stability.
When you consider a career in computer science you have to consider the stress level. Computer science on the corporate level can have above average stress levels. You might have six bosses above you all breathing down your neck to get a project finished or an error fixed by the end of the day. Coding and computer science require a lot of patience and problem solving. If you were someone who is unable to work well under pressure, or has high anxiety, you should consider a different field.
There are many different things you can do with the computer science degree. Here is a short list with a little bit of information provided by rasmussen.edu. List of the top 10-computer science careers are software applications developer, Computer systems analyst, Computer systems engineer, network systems administrator, database administrator, Business intelligence analyst, web developer, Computer programmer, software systems developer, and software quality, assurance tester. Some of the tasks could include designing or customizing computer application software, developing and testing system design procedures, identifying errors, running tests and analyzing data, among a variety of other duties. The median annual salaries specific computer science careers ranges from web developer at around $60,000 to software systems developer at around $100,000. Obviously each of these careers vary in requirements and job experience and allow for different percent of job growth. What they have in common is that they are high skilled and high-paying jobs.
A big concern that is up-and-coming and computer science job field, is the worry that the jobs will be outsourced and unavailable in the US. The majority of jobs that are being outsourced are the low skill and lower quality jobs. Those with the greatest skills from all of the outsourcing locations tend to migrate to where the money is good which in this case would be the US and the Europe. One of the main reasons the jobs pay so much is because they're high reliable jobs, an example of this is" What if one of Amazon's server's crashes and pages become inaccessible at 4 am? There's absolutely no way that the responsibility to fix things right now will fall on anyone who's not getting paid high enough to get out of bed and start coding in the middle of the night. When such an organization online store sells up to 158 items per any downtime, it's incredibly more expensive than $100,000+ salaries" (compsci.ca).
If you're considering a career in computer science, there are many things that you need to keep in mind. Computer science is definitely not for everyone, it is difficult and delicate, though those who have the time and skills to perfect the computer science abilities have the opportunity to be very successful. You cannot just show up and be successful. Learning computer science and its different fields takes a lot of time and a great amount of dedication. However, it may seem like all the time and stress is the high price to pay, but the payoff his definitely worth it.
References 
"Computer Programmer." US News Careers. US News & World Report, n.d. Web.
Farag, Basel. "Please Don't Learn To code." TechCrunch. Crunch Network, n.d. Web. 17 Feb. 2017.
Malvik, Callie. "Rasmussen College." Rasmussen College – Regionally Accredited College Online and on Campus. Board of Higher Education, n.d. Web. 17 Feb. 2017.
Interested In hiring this web design company for your next project?
Learn more about our website services such as WordPress,  Animation, HTML 5, CSS, PHP, Python, website hosting, web designing, website security and HTTPS setup at Seattle WordPress Website Design. There are other website solutions we provide and are experts in, such as social media society. May be your interested in learning more? If so refer below:
Contact us for a quick quote, you'd be glad you do and understand why we believe we have mastered the science of web design and provide one of the best websites offered in the market. Interested in reading more? Refer below: