Visualwebz Seattle Web Design
Visualwebz Seattle Web Design since 2008.
"Their expertise is phenomenal and they were very good at explaining things."
New Website
We create individualized custom website designs that allow businesses to expand. In fact, our carefully crafted websites are developed with a purpose and goal in mind, More Customers!
Website Maintenance
If your website is outdated and not meeting your customer needs. We will re-design and develop a functional and attractive website with a "wow" effect. It will also be optimized for more traffic!
Online Marketing / SEO
You have a website, but it's not getting the traffic or has limited online visibility. Our proven SEO strategies will enable your website to rank higher and generate sales.
Seattle Web Design services at Visualwebz have been providing front-end, as well as a back-end website development since 2008. Ultimately, we operate as a full stack development agency. In short, we do everything from start to finish, including web marketing and website SEO. At the same time, we have a wealth of experience in fostering small to medium-sized businesses and professionals. In case your wondering, we have developed and taken care of hundreds of websites. After all, we have been operating since 2008! and cater to startups as well as established businesses.
So if you're in the market looking for web developers and looking for a new website then consider Visualwebz as your website design agency. We can guarantee you'd be satisfied with our services! In fact, our value-added services are one of the best.
Visualwebz Seattle Web Design focusses on:
Industries we assist:
Medical and Healthcare
Legal
Financial
Non-Profit
Construction and Real Estate
Retail – E-commerce
Visualwebz Seattle Web Design will work with you and get your online business thriving. After all, our qualifications and SEO expertise speak for themselves! We ask you to check the reviews our customers have given.
Request a Quote Now: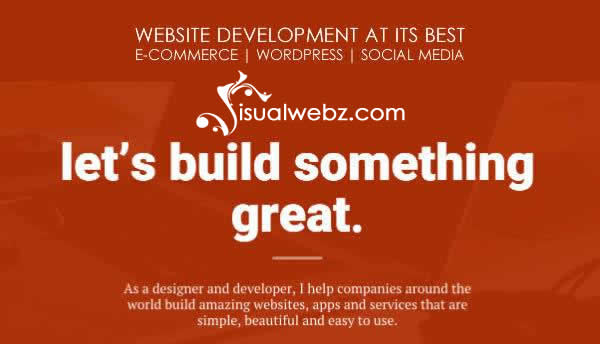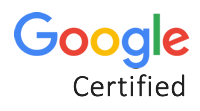 Visualwebz Seattle Web Design
If you own a small business, you know the importance of getting your name out there, especially if you're just starting out. The first thing that should be done to jump-start your business is to create a website for it. More importantly who else to hire but Visualwebz Seattle Web Design! Overall, you want to draw in customers and the best thing you can do is to have an engaging and seamless website. There are countless advantages to having a website for your business. Your website can't be just anything though, you want your website to reflect your business in a positive way. Be it a school, investment firm, law firm, accountant, dentist, or medical center it needs the right content. At Seattle Web Design Visualwebz LLC we offer the right website services to fit your needs.
The Importance of a Website for Your Small Business
Show the world who you and your business with a website. Even if you have a physical store for your business, someone passing by is not going to necessarily know who you are and what you stand for. By creating a website you have the chance to introduce yourself to the world and have a voice. You have a platform to share your product and show the passion you have for your business. This would ideally be created via an e-commerce website.
You want to stand out from the competition. And having a great website with WordPress or other platforms will achieve this. You already have an advantage if you have a well-established online presence while your competitors don't. Your product may be the best out there, but without the correct digital marketing, you aren't going to reach your potential customers.
A Well Designed Website from Visualwebz Seattle Web Design
When someone clicks on your website and sees it for the first time, you want them to be inclined to stay. For this to happen, your website needs to be designed in a way that is easy to navigate for visitors. Another important design element for your website are the color choices, they should be cohesive and attractive. You want to keep the attention of visitors, not steer them away. The design of your site should fit what you are selling.
The work does not stop after launching a well-designed website. In fact, real work starts here. Be it a car repair, hair salon, dental office, elderly care, accountant, school, startup, or any other business, SEO and digital marketing are paramount. For example, a dentist will need dental marketing and SEO for it to be visible on search engines.
If you allow us to create a successful and well thought out website for your small business, prepare to watch it grow. Soon you will see yourself reach your full potential as a business owner. Hire a local website development company like Visualwebz LLC. Call (425)-336-0069 or email us at info@visualwebz.com. Whether your an attorney, dentist, or startup? Our expertise in WordPress website development and SEO is the best in Seattle.
Finally, our website costs are affordable and backed by great customer reviews. We encourage you to check our reviews on the web.
Visualwebz Seattle Web Design
Visualwebz is a local NW web design and online marketing agency providing result oriented solutions. In fact, our priority is to ensure all finalized solutions fully meet our customer's needs. But we don't stop here our Visualwebz Seattle Web Design expectations are to exceed our customer's needs. And we do this all for the reason of maintaining our reputation.
Looking for a Website Development Company?
Hiring Seattle Web Design Visualwebz is as simple as a calling us at (425)-336-0069 or email info@visualwebz.com