Import Export Web Design
Import Export Web Design and Online Marketing since 2008.
We focus on Import-Export Web Design.
A small business web development company specializing in import-export web design. Our goal is to provide a quick and effective service that satisfies both you as an import and export business and us as a web development company. Because we are located near Tacoma and Seattle, we have significant hands-on experience in the import and export industry. We have state-leading web developers dedicated to making you the best site possible. Whatever you're shipping, we've got the expertise and experience you'll need to create a thriving, modern site.
Improve your image
The import and export business is a competitive one, and to stand out requires a good website. Not only are the developers at Visualwebz.com familiar with the import-export industry, but we also provide a quick and serviceable product that you will be proud to have represented your company. Our sites will conclusively show buyers that you are the best choice to ship their goods. The sleek and modern site design will improve your image by showing that not only are you the best choice for the job but that you'll do it effectively and efficiently.
A website is a meaningful way to connect with your audience, especially now. The internet is becoming more and more essential to our way of life, and if you're a growing business without a website, you'll be left in the dust. That's where we come in. Our expertise in the import and export industry will help us create the perfect site for you. Import-export web design is our specialty, so you provide the ideas, and we'll do the heavy lifting.
What is Import Export Web Design All About?
Import-export web design services at Visualwebz are about providing a sleek and stylish viewing experience that shows your customers that you are a trusted modern business. Also, that is worthy of both importing and exporting your customer's valuable goods. Visualwebz LLC is committed to fulfilling this promise by providing quick and effective service and, at the same time, utilizing your ideas while adding a few of our own. The most critical part of import-export web design is simple, stylish, and modern features that help your buyers quickly learn about your companies benefits and features.
Could you help us help you?
To service you correctly, we will need your idea of what the website should look like. Some things we will need:
Server access.
Some ideas for the site layout.
Contact information.
The location of your import-export business.
If you would like us to, we could outline the website utilizing your ideas. Our web design agency staff are committed to making you the best import export site we can by using all the latest technology, but we can't do it alone. Both parties must stay in close contact to ensure the best site possible.
We look forward to working with you in the future.
Small Business for maximum attention
A small business presence is necessary to succeed in today's online environment. We know that running your small business is challenging and comes with a myriad of challenges. Learning from the mistakes of others is the best way to prevent making those mistakes yourself. This certainly applies to your small business web design and marketing strategies.
Web design for small businesses can be challenging. You don't have the same resources as a large company and a bigger website cost budget. However, following the below guidelines, you can ensure that your online presence positively reflects your brand and attracts the right customers.
Small Business Do's
Establish Clear Goals
What is the primary goal of your website? What are you attempting to communicate? Define the intentions of your stakeholders. Keep your plan in mind as you design your website. A clear objective will ensure a focused design.
Define Your Audience
Identify the basic demographics of your target audience; age, gender, and profession, for starters. More in-depth research could also reveal more characteristics. This can be accomplished through focus groups and surveys.
Utilize Mobile Platforms
Marketing is not limited to your website. Span the reach of your company's presence across the most popular social media platforms. Ensure your website also has a mobile-friendly format, as well as a smartphone application if it seems helpful in your business goals. Responsive web design is a must.
Use Geo-Targeting
This service ensures ad delivery is based on your audience's location.
Ensure Search Engine Optimization (SEO)
Ranking well on search engines will mean that your target audience will find your site more quickly. Utilize strategies to boost the SEO of your website.
Track Your Results
Once your website is designed and complete, you want to verify its success in reaching your target audience. Installed an analytics tracking system to track your success. This will allow you to make adjustments as necessary to expand your online presence.
Small Business Dont's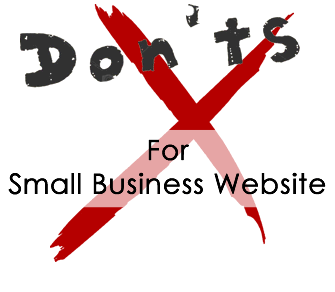 Use Flashy or Cluttered Design
The last thing you want to do is confuse your viewers. Keep that goal in mind and your design simple and polished. Less is often more. Space allows your message to stand out and be easily communicated to your audience. When it comes to navigation, an effective UI Web Design is a must for an intuitive flow.
Have Poor Navigation
Think about your website as if seeing it for the first time. If you're a customer, are you able to navigate the site easily? Are there clear links to reach the most popular information? Avoid making the audience have to dig through multiple pages to get where they want. Drop-down menus on the homepage should clearly demonstrate all the possible pages.
Fail to Include a Clear Call to Action
Consider the action you want your targeted audience to take. Do you want them to fill out a survey? Email your business for a consultation? Make sure this action is prominent and accessible on your website.
Web Design, Current Trends, and Online Marketing Blog Posts:
We have summarized some areas small businesses should be aware of when having an effective online presence.
An SEO expert will always understand complex ranking formula fundamentals, SEO practices and explain SEO tasks and terminology to its customers. In fact, as professional SEO experts, they should never leave the clients in the dark! All professional SEO teams know the type of marketing that best fits any business. For example, to name a few, organic SEO, PPC, local SEO, and Social Media strategies.
Web developers are digital professionals that may work as a team or may work independently. Some areas that they may focus on includes:
More Blog Posts on Web Design, Online Marketing, SEO, and related areas:
Google Panel | Google Adwords | Google Trends | Rich Snippets |  | Internet Companies | HTTPS | | E-Commerce Website Developers | | 20 Years of Google | AI | Google Algorithms | Phishing & Compromising websites | Business Ranking in Seattle |  Smart Homes | Web Design History | Micro-animations & Micro-interactions | Drop shipping | Check our multi-page generator that helps create multiple landing pages | Structured Query  Language.
Yes, there are many cheaper options available, but you should know the pros and cons of more reasonable website costs. Also, why do affordable websites not consistently deliver what you expect? Connect with one of our web design or online marketers today. Also, we ask you to read our Seattle web design company reviews and see why our customers are glad they allowed us to work for them. Call us at (425)-336-0069.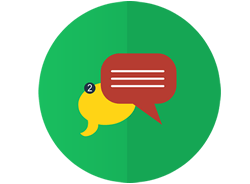 Resources
If your interested in knowing more about website design and website development then there are a number of tutorials  below:
Professional Import Export Web Design with an Identity.
Websites delivered with exceptional quality and class.
Effective Organic SEO & Import Export Web Design
Affordable Import Export Web Design
Cities where we provide Web Design for small businesses:
Like any small business or customer, you may be asking yourself why you need a website? Of course, you do! No matter how small or big, every business needs a website and, more importantly, online marketing services after that. For example, SEO will help the site be more visible and available during search results. Thus generate more website traffic and increase sales and services! There are other factors and reasons why every business should have a website. We've summarized 12 reasons why a company should take web design seriously. Some of these include global and local presence, open 24/7, and outpace your competition.
We offer the best website design services, web maintenance, and web support to small businesses in Seattle, Washington, and all over the USA. Yes, our website builders and professional web designers are available to all companies at affordable website rates. After all, hiring competent and affordable Seattle web developers, website designers, WordPress designers, and web builders will get your business the results without breaking your bank account! Whether you're looking for a web agency in Seattle or a website developer elsewhere?
Every business deserves a professionally designed website.
Our freelance website development services will get your business the professional presence needed! Whether it's an e-commerce website or a simple CMS in WordPress. We always deliver what our customers expect! Trust our professional web designing and online marketing experience as proven, inexpensive, and practical for small businesses and professionals alike.
Our local web design services are available locally in Seattle, Washington, and all over the USA. An agency that offers various web services from custom web designs, SEO, and supporting Seattle businesses with our WordPress maintenance.
Local Areas we serve in Washington.
Local cities where we offer web design services include Auburn, WA, Seattle, WA, Covington, Kent, WA, Federal Way, Tacoma, Olympia,  Issaquah, New Castle,  Lakewood, Gig Harbor,  Everett, Monroe, Mill Creek,  Milton,  Northbend, Puyallup, Redmond, Renton, Tacoma, White Center, Vancouver, Bellingham, Seattle, Yakima, and  Woodinville.
If you need a new website or just looking for some website support, reach out to us, and let us help—a recognized web design as the best web designer in Seattle.
Custom Web Design Solutions
How can we not mention custom web design solutions? Many of our clients opt for custom websites to make the business stand out from its competition. A custom website built by a professional web designer will not only result in solid branding but allow customers to differentiate and quickly identify your services and products from your competition. Our custom web design services are available to a diverse range of businesses in many areas, such as Seattle, Bellevue, Tacoma, NY, California, and globally.
Hire the best Web Design Services in Seattle, Washington
With front-end and back-end experience, our customers back us up as the best web design services. In fact, how could you possibly go wrong? Our full-stack web development experience and online marketing will pave the path for your business to succeed. Contact us today at (425)-336-0069. Just a reminder that our services are available, but not limited to Seattle, Bellevue, WA, Tacoma, Olympia, WA, New York, L.A., and all over!
Web Developers - We're not just a Web Design Agency.
Our specialties are not only in web design but also in web development and online marketing. Yes, we are a full-blown agency with a one-stop service. Our web development services are not just limited to the Washington area but all over. From Bellevue, Tacoma, and to LA, California, NY, London, Birmingham, UK, and Glyn Ebwy, Wales.
Web Agency with perfect solutions & great reviews
Our small business solutions are the perfect choice for any small to medium size business looking for results. Especially if you're looking to see your small business website grow, we can help via effective web design and online marketing. A Seattle web design company that assists many businesses in and around the Puget Sound area. We do not finish there; we've also helped companies in Seattle, Issaquah, Bellevue, Tacoma, New York, and California. Let our expertise help your business expand and reach new heights!
Top Web Design & Digital Marketing Agency - Web Development and Online Marketing Experience.
Online Marketing, SEO services available to small businesses in:
Our tried and tested Small Business SEO Services help outrank competitor's websites and drive more traffic. Ignoring our leading Seattle SEO marketing services could result in you missing many online opportunities and allowing the freedom for your business to expand. Whether it's SEO for a dentist or promoting an online event, we have proven through many SEO case studies that we get it done!
If you want to succeed online and help your business's current online standing, then internet marketing is necessary. More importantly, we can help pave the right path in making your website successful. Our SEO Agency is a top-rated marketing agency that can help your business reach new heights and reach its maximum potential.
An SEO agency with innovative ideas, strategies, and solutions allows businesses to take the lead in their industries. From local Seattle SEO through to global presence, our custom tailor-fit solutions help companies effectively compete. We can help your Seattle business reach that desired ranking on search results.
Following is a small list of cities where our outstanding and best Seattle SEO services are available. We serve and help small businesses improve their online marketing presence via effective organic Seattle SEO and web solutions. Overall, our Seattle website SEO practices have helped many companies gain the online exposure needed to attract traffic and generate sales.
Our web-related services have delivered many solutions to small businesses in and around Seattle. Other local areas where our clients include: Algona | Auburn | Kent | Bellevue | New Castle | Bellingham | Factoria, Bellevue |  Federal Way | Fife | Kent | Renton | Kirkland | Issaquah | Lakewood |  Lynnwood | Mercer Island | Marysville | Mill Creek | Olympia | Redmond | Seattle | Tacoma | Kennewick | Gig Harbor | Vancouver.
Our SEO packages and marketing solutions are affordable and geared towards small businesses. In particular, companies in and around Seattle, Bellevue, Redmond,  Snohomish, Tacoma, Kent, and Factoria Bellevue, WA, continue to be our loyal customers. Our SEO company and web design firm do not just make a promise but instead carry it out to succeed whether you are close to home in Seattle or elsewhere.
Since the start of SEO, our SEO services and SEO marketers focus on organic SEO for small businesses like restaurants, distributors, professionals, doctors, dentists, and attorneys/call us for a free SEO estimate (425)-336-0069.
Digital Marketing Services
Our digital marketing services are available in Washington and other states. Locally we assist small businesses in Puyallup,  Gig Harbor, Olympia, Bellevue, Issaquah, Kirkland, Seattle, Vancouver, Tacoma, and surrounding areas.
Internet Marketing Services
Our internet marketing services coupled with web design and SEO will get your small business website to the top of your search engine. We focus on local as well as larger markets. From Seattle, Olympia, Maple Valley, Kirkland, Bellevue, Tacoma, and states like Washington, California, and ones further out! We provide quality on-page SEO as well as off-page services. For example, we are helping to acquire customer reviews.
Organic SEO is the Perfect Solution
Yes, on-page SEO and off-page SEO services are the best way to get your website visible online. But, you need to hire an SEO agency or SEO expert that knows what they are doing. At Visualwebz, we work within guidelines set by search engines. Also, understand terms like LSIGraph and incorporate structured data into websites. Our digital marketing strategies coupled with web design get positive results for our customers. As an established SEO consultant services we are available locally and nationally as professionals; our reach is beyond Washington and the USA!
Online Marketing Services
Our online marketing services are limited to Seattle, Bellevue, Renton, Tacoma, or Bellingham. But we offer services to all businesses nationally and globally. Go ahead and contact one of the top digital marketing agencies near you. You'd only realize that the SEO services they offer will be highly costly and outside your budget.
There are many SEO Companies. But we ask you to check our reviews and decide why our customers chose us.
Visualwebz is a top Seattle web design agency and recognized as a leading advertising and marketing firm in Washington.
Website Design - Call (425).336.0069
Import Export Web Design for Local Businesses
If your looking for website developers near you, you've come to the right place! We provide web services to the following areas, including Auburn,  Seattle,  Bellingham, WA, Des Moines, Bellevue, Issaquah, Burien, Federal Way, Fife, WA, Maple Valley, Mill Creek,  Covington, WA, Des Moines, and Seatac. 
Services such as Import Export Web Design for Businesses in:
Import Export Web Design & SEO Expert also offers SEO services nationally.
Besides being web developers and providing website design, we also provide SEO and online marketing to local businesses. Other services to small businesses in other states are also offered. In addition, local cities include Federal Way,  Issaquah, Kirkland, Lakewood, WA, Monroe, Olympia, Tacoma, and Bellingham, WA.
Whether you're a small business like a school, CPA, attorney, or a larger established organization? We can take care of all your web design and online marketing needs. We have the experience and knowledge with a range of tools and technologies—for example, Adobe and server-side scripting. Call today at (425)-336-0069.
Other states where we offer Import Export Web Design
Hire Visualwebz for all your Import Export Web Design, web development, and SEO services. Call today at (425)-336-0069.