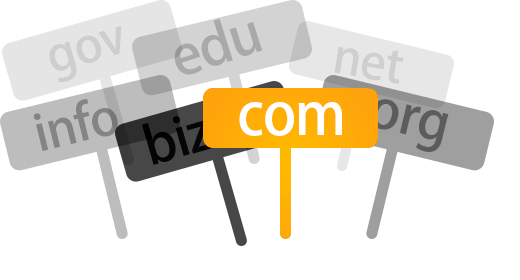 Why Does a Domain Name Matter?
The domain name system plays a critical role in how nearly three billion users interact with the Internet. On March 15, 1985, domain names using the extensions: .com, .net, and also .org were available in the world. Scroll down to read more…
Some History…
The domain name system plays a critical role in how nearly three billion users interact with the Internet. On March 15, 1985, domain names using the extensions: .com, .net, and also .org were available in the world. A domain name or website address as it is sometimes known, is made up of two parts separated by a dot and followed by an address. Domain names impact your rank in search results. Domain extensions are as significant as the domain name itself because they are able to define the markets in which all company operates or type of business we do. Choosing the right domain name will be better for so many ways because everyone in the world wants something that is easy to access.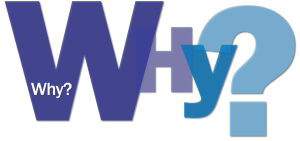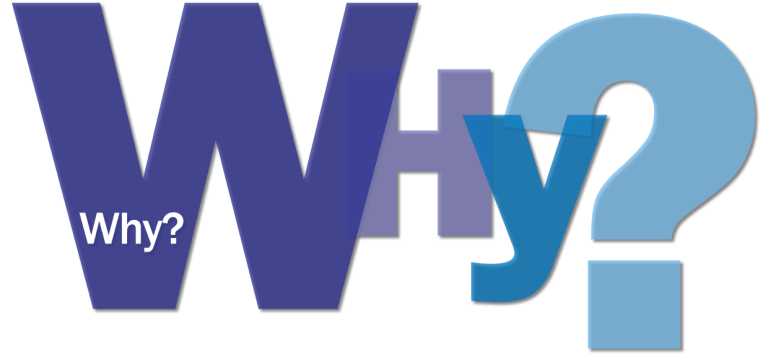 Although there is a wide variety of domains, people often think that domain names are only used in Internet browser windows. However, they actually appear on stationary, on business cards, company literature, on vehicles, and on adverts, in fact, in all other media to the Internet. Everyone who chose to use the right domain on their website helps to establish their business's brand and credit ability. Even though, the domain name is often the very first thing clients see. Despite, finding the right domain name will help you with your business as a memorable way and easy to spell for every visitor. Furthermore, this is a hugely significant decision and much more important to the ultimate success of your online endeavors and is your decision to commit to creating plenty of quality content, ensuring ease of use and also fostering leading generation potential because this generation is becoming more and more addicted to technology. Accordingly, if you choose the correct domain name, it will help with companies whom their domains are accurate. Websites are becoming so popular among shoppers and general consumers whose company almost needs one to succeed, is choosing the right domain name. This might get the very affluent to start thinking, "Who will be visiting our website?" and "How will you attract visitors?" There are lot of corporations that have huge branding budgets can afford to successfully market, and brand made up names such as Amazon, Google, Target, Sears, etc. These companies chose the exact domain name with simple and easy to remember names and also supported by their huge advertising budgets companies are able to spread their names in front of millions of people and rerun advertising that burns the names into people's mind. Creating your true domain is the very success of our companies and any technology users.
There are many successful ways to choose a domain name and one that seem to cross the route of figuring this out is, keywords. Most SEO (search engine optimization) strategists, who do their work in finding domain names for companies, will use EDM (exact match domains). These domain names have included exact keywords or phrases that they are aiming for. My friend has a good example in her own website for this. She targets users online who use search terms for their dogs, "Why does my dog…" In response; her domain name is www.whydoesmydog.com. When users or answer seekers' type in why does my dog do (blank), her website is more likely to show up in the search results, giving her the possibility of more visitors and giving the visitors a quick and easy-access solution to their questions. However, it is good to keep in mind that exact match domains are currently becoming less and less popular. Based on a study done by Google, the High Position's study and SEOmoz data, the ranking for EMD, *"went from #13.4 down to #26.6," and the "average top 10 EMD went from #3.2 down to #11.9."* And *"how that EMD correlation with ranking has dropped from 0.34 in 2010 to 0.18 in 2012."* keeping this into consideration, it is estimated that the rate of popularity will continue to drop in the future. At the same time, this should not keep you from considering EMD as an option for domain names, but also should not play as the key factor in your decision making (Patterson, 2016). It has been stated that, even more important than keywords within your domain name, a brand-able domain name is the best way to go. Brand-able domain names are memorable, relevant, worry-free to spell, sound authoritative, short and comfortable, and unique. Brand name domains that keep the professional and exalted separated from any easy, quick-to-launch website. There are many brand names we all recognize as mentioned earlier. Many of the names we recognize never meant anything until we used them frequently and endured much of their advertising. If you can think about it, most of the biggest names on the web are these brand-able domain names. Now of course, it is also good to keep in mind that many of these large names did use lots of money in advertising, and their names may have been pushed around by other great companies for promotional purposed. However, I believe if you have a considerable product, give the people a brand-able name to remember it by, and it will do well.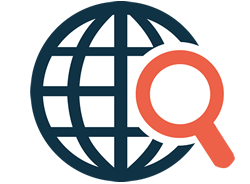 Research shows that customers are more likely to trust a brand name and even grow an immense loyalty to it over time. They found that people of all ages will generally stick to the brand they recognize and feel familiar with. This research was not just confirmed by using adult subjects as some research on this matter has been done in the past, but instead they looked at brand recognition for children and young adults as well. This is very significant to keep in mind when creating a domain name if your audience is targeted towards many different age groups. It is very influential when creating a domain name and building brand recognition, that you notice where your audience spends their time and what they use their time doing to push the brand name in front of them.
Now, if we carefully examine the usefulness of domain names, we can say it is very beneficial to visitors and the expert. Therefore, one of the importance of domain names is it that adds credibility to a small or large business. According to All Business Editors, a business that has its own domain represents the term professionalism. A lot of visitors want confidentiality when surfing the Internet these days. So it is important that URL such as "www.yourisp.com/-yourbusiness" is minimized in order to gain the trust of visitors. However, generic URL such as www.yourcompany.com inspires confidence in customers. It is therefore recommended that money is put into purchasing a domain name because anything that comes free has its own burden. The money put into the domain shows visitors your effort.
Another importance of a domain name All Business Editors talk about is, "A domain name says you're forward-thinking." If a person has its personal domain name, it shows that he/she is part of the Digital Revolution and on top of current technologies. This might be true or not, when a person has its individual domain name, this might put him/her on top of competitors.
Again, "A domain name adds mobility to your Internet presence," says All Business Editors. This is true because having your own domain name allows you to take your name in case you want to transfer web hosts or turn to owning an in-house server. If you don't own your domain name, you'll have to take a new URL, which will erase the branding that you built up with your first address.
Apart from domain name adding mobility to Internet presence, saying, you are forward thinking, and adding credibility to a small to large business, it also attracts walk-in business. For example; if a person wants to register a domain name that matches the concept of his business rather than the exact business name, you might draw web surfers or visitors in search of that topic.
Back to the term branding: We see brands as an identity to an existing company. A company with poor brands gets fewer customers as compared to the quality brands. This is to say that brand on the Internet are different from the ones we see on the local market. According to Scot " (1999), in the real world, brand is packaging, placement, advertising, jingles and gimmicks; online, brand is only your URL." Again, Scot added that about thousands of companies and products and services still do not have online identity. This is true because when you want to surf the Internet for information, different request pops up without domain names. And often, it seems disorganized.
And Finally…
The domain name is very important in identifying a product of service on the Internet. These days' people only look at message or content on the web page and not the web address. However, it should be kept in mind that it is the URL or the address that sends us straight to the content visitors are searching for. Therefore, it is important to create a web address based upon the product name or service and right away a brand name is established on the web.
In everything, there are an advantages and disadvantages. Owing a domain name may require a lot of work such as making sure it is secured for users. This means that if every month an amount of $70 goes into securing a domain name, it should be done as such, or else it is disabled and customers can't surf the Internet for anything. The cost of securing a domain name can be very expensive but there are some which are cheaper for beginners and everyone.
---
References:
Why all Domains are so important. (n.d.). Retrieved February 22, 2016, from AllBusiness.com
Peterson, Scot "The Wrong URL Could Put Your Net Brand in Jeopardy. "PC Week16.14 (1999):32.Academic Search Complete.Web.22 Feb.2016
Patterson, Kyler. "How to Choose the Best Website Domain Name." Search Engine Journal. N.p., 21 Feb. 2016. Web. 22 Feb. 2016.
Delivering the best Web Design & SEO Services
Local Web Design Services
If you're looking for web design, website development, a new website or just need to revamp an existing small business website, then you've come to the right place. Notably, at Visualwebz LLC we understand business owners and the website benefits your business needs. In addition, we understand that being a website owner you will want to see immediate results. Furthermore, we can help your website reach an international, national or local customer base. Besides, we know how to get your customers to you. After all, small business websites and SEO have been our specialty since 2008!
We Deliver the Best Web Services
Our website developers specialize in delivering the best websites and nothing more. More significantly, our qualifications and experience allow us to deliver clear and concise solutions. Whether it's a simple website or one that's complex, or one that is built on PHP or ASP, we will always keep you in the loop during the whole web development process.
Immediately after the launch of your website, we will work with you in improving your online presence. For example, our SEO specialists will help drive traffic to your website. With this in mind. Visualwebz LLC is the ideal firm to hire for your next project. In fact, we will also take care of your web security - remember you will need to secure your website from hackers. Similarly, other website design services offered include website maintenance, support, and website testing.
Interested in chatting to us regarding SEO or web design? Or just have questions regarding our expertise or web design costs? Then Contact us today at 425.336.0069. You may also want to check our reviews, and learn why our customers like us! After all, our 5-star reviews clearly tell prospective customers why we stand out when it comes to service, punctuality, quality, and affordability.
Resources & Links
Our Blog covers a range of services, practices, and trends in the areas of web design and SEO.
Marketing & SEO
Web Design & Website Development