Website Builders
Website Builders – Are they the right choice?
Are Website Builders a Good Choice?
Any small business web design project could be inexpensive via website builders and a great way to get started with a cheap website, but be forewarned that there are many drawbacks. Since most small companies and even small non-profits feel the need to have a website, the search for how to have an inexpensive website usually started with website builders. As the company grows this becomes an increasingly unsatisfactory option, and a small business owner might think that the ideal plan for his company might be "drag-and-drop" website builders.  The advertisements for these sound attractive. However, even the small business owner may find website builders fail to meet there expectations. Some web design tips and the disadvantages of using a website builder are:
Limited Flexibility
You will never actually own a site builder website
Large Websites
Added Expenses
Unrelated advertising and limited bandwidth/file storage options
Following are various drag-and-drop website builders:
Wix


Wix reviewers list many disadvantages of Wix.  According to Steve Benjamins at Site Builder Report, Wix allows too much freedom for non-designers, displays advertisements unless you are willing to buy one of their premium plans, has a potentially confusing interface, doesn't allow templates to be changed, and has a lot of poor graphics and templates that must be waded through to get to the good ones.  By too much freedom, Benjamins is referring to what he calls a "blank canvas editor" that can become "messy and unstructured in the hand of inexperienced designers".  To him, the interface can be confusing because menus will drop down anywhere you click and he is bothered by advertisements that always display in set locations and that can't be moved or closed. Advertising another company or service on your company's website does not communicate the image of a company that is reputable and able to stand on their own.
Two cons of Wix
Two of the cons of Wix is the pricing plan (and the included advertising) and templates that can't be changed. In addition, there is no access to the source code and the maximum depth of navigation is two.  We don't recommend Wix if effective online marketing and  SEO. Remember your main goal is to rank and get traffic!
Even the top plan doesn't allow unlimited file storage, many of the apps are not true apps, and Wix doesn't allow the user to edit any CSS. But, according to Wix.com, unlimited bandwidth can be purchased.  However, since Wix's webpage of price plans displayed a scaling issue with lines overlapping if the browser was too small. Hence users should also wonder if their templates handle scaling well.
Weebly
Following are the disadvantages of Weebly:
Installation of Softwares
Site Backup and Modification
Blog Limitations
 Forum Limitations
Shared Web Hosting and Blocked Sites
Image Management – not user-friendly
Page Management
Migrating to Weebly
Migrating from Weebly
Weebly's Terms of Service
File Deletion
Most of these we have seen before in some form, but a few merit further discussion.  Weebly owns the servers and has decided not to allow your private software on their servers and not to let you delete any files, apparently including your own. There is a lack of transparency and ease of use, illustrated by the inability to create usable backups (you can look at them, but not rebuild starting with them) and by images stored strictly with numbers which will not help with SEO and optimization.
Square Space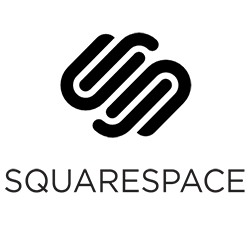 In a review of Square Space. The two cons are listed as "Adding, and Dragging and dropping Blocks in Square space were slightly buggy in tests, and not as smooth as other website builders" and "Square spaces Style Editor gives you the ability to customize or style almost everything on the website without going into codes" which "could be a bit overwhelming to beginners. An example of the issues with dragging and dropping was not having the screen automatically scroll from the top to the bottom.  The second con seems to really be a problem of having too many choices. Thus having them spend too much time figuring out or playing around with them.
Shopify

Shopify is a paid platform which could be negative for small businesses just starting off.  In addition, Shopify only accepts payments from certain countries unless you use a payment gateway which will cost you extra money, Shopify's abandoned cart saver needs help, and Shopify's method for creating a drop-down menu is over-complicated.  Shopify's other set back is that unless you purchase the $179/month "Unlimited" plan, you will always have a transaction fee of 1 – 2%.  In addition, not all apps are free. Finally, Shopify can be difficult to customize because, besides HTML and CSS, Shopify has its own coding language called Liquid.
Advantages of Website Builders
Of course, there are advantages of using online website builders :
Price
Little or no need for  Coding
Graphics are available
Ease of Use
As we have seen, the "Price" advantage can be hard to calculate if potentially lost income is included while owners and regular employers develop the site. The true price must also include costs for apps, additional storage, and bandwidth, etc.  Avoiding the "Programming & Coding" may mean less flexibility now and as your business grows.  It may also mean that less careful and logical thought goes into the website.  The free "Graphics" that a website builder may provide, are available to all users and won't help with branding your website.  Finally, "Ease of Use" can vary between website tools and depend on what your website needs are.
This should be on your list. Once you've got your website up and running, will the website builder give you full control when it comes to SEO and Digital Marketing? Whether your a small business, attorney or a large manufacturing plant SEO and digital marketing services will be needed in terms of attracting customers to your website.
Final thoughts on Website Builders
A small business owner should consider the following before choosing a drag-and-drop website development for a small business or, even, in deciding to use one:
Web Design
Flexibility – Will the website tool provide sufficient flexibility to allow for change? Some lock you into a few templates or lock you in once you have chosen a template. For example, could you change the website color or even the layout?
Design – Will the website tool provide enough guidance or will the owner (or his designate) have sufficient design expertise to create an attractive website?
Ease of Use – Is the user interface understandable by you? Numbers of people using a website builder can be deceiving.  Are they just there because it's free?  Take advantage of free trials to see if this website builder will actually work for you.
Room for a Large Website – How many pages will you have and how much room will be available for your business on the servers.
Time – Will time that should be spent on running the business be absorbed by rearranging the website? Will it become a computer game-like addiction?
Ownership & Costs
Terms of Service – Will your venture fall within the agreed-upon terms of service?
Ownership – Will your business be well served by renting a website? Could your venture outgrow the website builder?
Hidden Website Costs – Are the apps your venture needs to be included? Are they available and how much extra will they cost? Can you have your own domain name and will that be another expense?
Unrelated Advertising – Is this something your venture can live with? How much extra will you have to pay to avoid advertising your competitor?
Keeping the above in mind, the prospective user can determine if the benefits will outweigh these potential disadvantages.
Delivering the best Web Design & SEO Services
Local Web Design Services
If you're looking for web design, website development, a new website or wanting to revamp to an existing small business website, then you've come to the right place. Notably, at Visualwebz LLC we understand business owners and the website benefits your business needs. In addition, we understand that being a website owner you will want to see immediate results. Furthermore, we can help your website reach an international, national or local customer base. Besides, we know how to get your customers to you. After all, small business websites and SEO have been our specialty since 2008!
We Deliver the Best Web Services
Our website developers specialize in delivering the best websites and nothing more. More significantly, our qualifications and experience allow us to deliver clear and concise solutions. As a matter of fact, we will keep you in the loop during the whole web development process. Immediately after the launch of your website, we will work with you in improving your online presence. For example, our SEO specialists will help drive traffic to your website. With this in mind. Visualwebz LLC is the ideal firm to hire for your next project. In fact, we will also take care of your web security - remember you will need to secure your website from hackers. Similarly, other website design services offered include website maintenance, support, and website testing.
Interested in chatting to us regarding SEO or web design? Or just have questions regarding our expertise or web design costs? Then Contact us today at 425.336.0069. You may also want to check our reviews, and learn why our customers like us! After all, our 5-star reviews clearly tell prospective customers why we stand out when it comes to service, punctuality, quality, and affordability.
Resources & Links
Our Blog covers a range of services, practices, and trends in the areas of web design and SEO.
Marketing & SEO
Web Design & Website Development
Cities where we provide Web Design for small businesses:
We offer the best website design services and web support available to small businesses in Washington and other states. Yes, our website builder services are available to all businesses at cheap prices. After all, hiring competent web developers, website designers, WordPress Designers, and web builders will get you the results your business needs when it comes to success. Whether you're looking for a web agency to create a new website or a website developer to fix a major issue? We can help. Call us at (425)-336-0069. 
Every business deserves a professionally designed website
Our freelance website development services will get your business the professional presence needed! Whether it's an e-commerce website in WordPress or any other type of website, we will deliver and do exactly what you expect! Our professional web designing and online marketing experience prove to be inexpensive, effective for small businesses and professionals alike.
Also, our local web design services are available nationally as well as locally in Washington state. For example local cities where we offer services in Washington include Auburn, WA | Seattle, WA | Covington | Kent | Kent, WA | Federal Way | Tacoma | Olympia |  Issaquah | New Castle| Lakewood | Gig Harbor | Everett | Monroe | Mill Creek | Milton | Puyallup | Redmond | Renton | Tacoma | White Center | Vancouver | Bellingham | Seattle. If you need a new website or just looking for some website support, reach out to us, and let us help.
With front-end and back-end experience. How could you possibly go wrong? After all, our full stack development experience and online marketing will pave the path for your business success. Contact us today. Our services are available, but not limited to Seattle, Bellevue, WA, Tacoma, Olympia, WA, New York, L.A. and all over! 
Web Agency with perfect solutions & great reviews
Our small business solutions are the perfect choice for any small to medium size business looking for results. Especially if you're looking to see your small business website grow via effective web design and online marketing. In fact, our Seattle web design company has assisted many businesses in and around the Puget Sound area. But, we did not finish there, we've also helped businesses in Seattle, Issaquah, Bellevue, Tacoma, New York, and California. Let our expertise help your business expand and reach new heights!
A Top Web Design Agency with solid Web Development and Online Marketing credentials.
Online Marketing , SEO services available to small businesses in:
Following is a list of cities where we are available to help small businesses improve their online marketing presence via effective organic SEO and web solutions.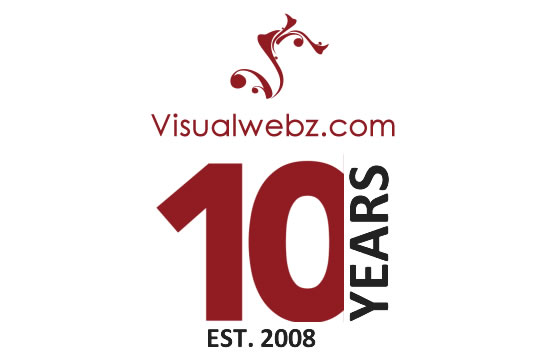 Algona | Auburn | Kent | Bellevue | New Castle | Bellingham | Factoria, Bellevue |  Federal Way | Fife | Kent | Kirkland | Issaquah | Lakewood |  Lynnwood | Mercer Island | Marysville | Mill Creek | Olympia | Redmond | Seattle | Tacoma | Kennewick | Gig Harbor | Vancouver
Our SEO packages and Online Marketing solutions are affordable and geared towards small businesses. In particular, businesses in and around Seattle, Bellevue, Redmond,  Snohomish, Tacoma, Kent, and Factoria Bellevue, WA continue to be our loyal customers. Our SEO company and web design firm do not just make a promise but, rather carries it out to succeed. Whether you are close to home in Seattle, or elsewhere.
Our SEO services and SEO marketers focus on organic SEO for small businesses like restaurants, distributors, professionals, doctors, dentists, and attorneys/call us for a free SEO estimate at (425)-336-0069. 
Digital Marketing Services
Our digital marketing services are available in Washington and other states. Locally we assist small businesses in Puyallup,  Gig Harbor, Olympia, Bellevue, Issaquah, Kirkland, Seattle, Vancouver, Tacoma, and surrounding areas. 
Internet Marketing Services
Our internet marketing services coupled with web design and SEO will get your small business website to the top of your search engine. We focus on local as well as larger markets. All the way from Seattle, Olympia, Maple Valley, Kirkland, Bellevue, Tacoma and states like Washington, California, and ones further out!
Organic SEO is the Perfect Solution
Yes, SEO is the right way to get your website and visible online. But, you need to hire an agency that knows what they are doing. We at Visualwebz work on guidelines set by search engines. Thus, getting positive results for our customers.  Also, our SEO consultant services are not only local in Renton, Kent, Seattle, Bellevue or other areas. But reach further beyond into other states!
Online Marketing Services
Our online marketing services are not just limited to Seattle, Bellevue, Renton, Tacoma or Bellingham. But we offer services to all businesses nationally. Go ahead and contact one of the top digital marketing agencies near you. Though there are many SEO Companies to choose from we ask you to check our reviews and decide why our customers prefer and chose us. 
Website Design - Call (425).336.0069
If your looking for website developers near you, you've come to the right place! We provide web services to the following areas, but not limited to Auburn, Algona, Milton, Seattle,  Bellingham, WA, Des Moines, Bellevue, Issaquah, Burien, Federal Way, Fife, WA, Maple Valley, Mill Creek,  Covington, WA, Des Moines, and Seatac. Des Moines and Seatac are generally neighboring cities to Kent.
Website Builders & SEO services nationally
Besides providing SEO and online marketing to local businesses we also provide such services to small businesses in other states. For example, local cities include Seattle, Federal Way,  Issaquah, Kirkland, Lakewood, WA, Monroe, Olympia, Tacoma and Bellingham, WA.
Whether you're looking for a website for an attorney, small law firm, dentist, or marketing a law firm? Our web developers will deliver exactly what you want. Call Visualwebz today at (425)-336-0069.
Other states
We can help set up a website via a website builder or any other platform. Call us today!