Web Design Graphics
Web Design Graphics are a core component for any website, be it a simple informational website or a large e-commerce website.
What exactly is it?
Web design encompasses many different skills and disciplines in the production and maintenance of websites. Web designer's base their work on Cascading Style Sheet (CSS), basically what CSS does is that it can set many different types of features like background color, font color, effects; for example you can have an image to enlarge when someone hovers over it or also when. Organization of content is paramount on any website. The site navigation needs to be in a logical and consistent place on every single page.  It should be apparent what the main content on a page is and what is secondary, based on size and location.
Everything on a page needs to have a purpose. Hence why Web Design Graphics should be carefully thought off. We have seconds to make an impression and if the organization doesn't make sense, the visitor will leave. Web design uses many of the same key visual elements as all types of design such as layout; color; graphics; fonts; and content. Layout: This is the way the graphics, ads, and text are arranged. In the web world, a key goal is to help the view find the information they seek at a glance. This includes maintaining the balance, consistency, and integrity of the design.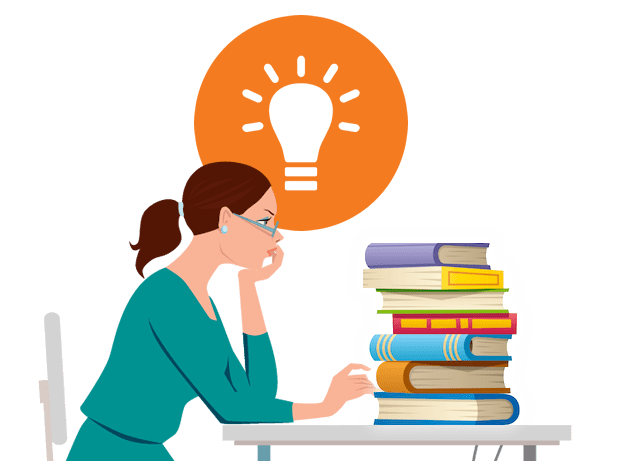 Color in Web Design Graphics
The choice of colors is as important as the website choice. More importantly, this depends on the purpose and clientele. It could be simple black-and-white to multi-colored design, conveying the personality of a person or the brand of an organization, using web-safe colors.
Graphics: Graphics can include logos, photos, clip art or icons, all of which enhance the web design. For user-friendliness, these need to be placed appropriately, working with the color and content of the web page, while not making it too congested or slow to load.
Fonts:  The use of various fonts can enhance a website design. Most web browsers can only read a select number of fonts, known as "web-safe fonts", so your designer will generally work within this widely accepted group.
Content
Content and design can work together to enhance the message of the site through visuals and text. Written text should always be relevant and useful, so as not to confuse the reader and to give them what they want so they will remain on the site. Content should be optimized for search engines and be of a suitable length, incorporating relevant keywords.
Besides the basic elements of web design that make a site beautiful and visually compelling, a website must also always consider the end user.
User-friendliness factors
Navigation: Site architecture, menus, and other navigation tools in the web design must be created with consideration of how users browse and search. The goal is to help the user to move around the site with ease, efficiently finding the information they require.
Multimedia: Relevant video and audio stimuli in the design can help users to grasp the information, developing understanding in an easy and quick manner. This can encourage visitors to spend more time on the webpage.
Compatibility: Design the webpage, to perform equally well on different browsers and operating systems, to increase its viewing.
Technology: Advancements in technology give designers the freedom to add movement and innovation, allowing for web design that is always fresh, dynamic and professional.
Interactive: Increase active user participation and involvement, by adding comment boxes and opinion polls in the design. Convert users from visitors to clients with email forms and newsletter sign-ups.
Search Engine Optimization: Gone are the days where SEO specialists would focus on SEO tactics in terms of better page ranking. Nowadays the focus is more on quality, unique and enticing content. Though there are ways of optimizing pages to rank based on keywords it is challenging and a gradual process. Of course, there still are best SEO tactics approved by Google which all SEO specialists follow.
Digital Content: Overall content is king, and should be addressed as being original for any existing or new website.
What are Graphics?
Having discussed Web Design and Web Design Graphics, now what is graphics? Graphics is the use of "diagrams in calculation and design." Graphics can be anything out there. For example, Google has an image of their logo above the search engine. Any computer or program that allows a computer to display and manipulate images. Such as, Laser Printers are considered as a graphics device because the computer puts an input to the computer and the Laser Printer make the output. A graphic is an image or visual representation of an object. Therefore, computer graphics are simply images displayed on a computer screen. Graphics are often contrasted with text, which is comprised of characters, such as numbers and letters, rather than images.
Computer graphics can be either two or three-dimensional. Early computers only supported 2D monochrome graphics, meaning they were black and white (or black and green, depending on the monitor). Eventually, computers began to support color images. While the first machines only supported 16 or 256 colors, most computers can now display graphics in millions of colors.
2D Graphics
2D graphics come in two flavors — raster and vector. Raster graphics are the most common and are used for digital photos, Web graphics, icons, and other types of images. They are composed of a simple grid of pixels, which can each be a different color. Vector graphics, on the other hand, are made up of paths, which may be lines, shapes, letters, or other scalable objects. They are often used for creating logos, signs, and other types of drawings. Unlike raster graphics, vector graphics can be scaled to a larger size without losing quality.
3D Graphics
3D graphics started to become popular in the 1990s, along with 3D rendering software such as CAD and 3D animation programs. By the year 2000, many video games had begun incorporating 3D graphics, since computers had enough processing power to support them. Now, most computers now come with a 3D video card that handles all the 3D processing. This allows even basic home systems to support advanced 3D games and applications."
Websites must attract audiences
The way that these Web Design Graphics come together is that without the graphics the web design would not be able to provide any effects. For example, the navigation bar would not work, unless people would like to see a vertical navigation bar with bullets points off to the side of it. To make a successful website it must attract the right audience. That means it must be optimized to be found for people searching for what the site offers and whether they find the website through search, through advertising, social media.
Simplicity and pleasing graphics
An ideal graphic design can give a huge boost to your website by increasing its visual appeal, professionalism, brand value, and usability. Good Web Design graphics will always encompass graphics from a design perspective, thus increasing the usability of your site. Web visitors often have little patience for complex or confusing sites and will move on fairly quickly. You can encourage viewers to stay on your site by using graphic design to keep navigation simple, making sure your graphics are content appropriate and choosing eye-pleasing colors and text styles.
Importance of graphics
Reasons on why graphics are important to web design. One is professionalism, you want your company to make a great first impression on clients, vendors, and other entities – a logo for example only has a fraction of a second to make a first impression. A design that looks cheap will cast an unfavorable light on your business. This can be difficult to impress for a company that cannot afford a professional design.
Branding recognition
Another reason is that you should always have a branding recognition. Basically have a logo or slogan on the website so that it would be easy for people to remember, also by having a creative logo or slogan it has a high chance that people would remember it. Thirdly, another reason is communication, graphics designs can produce visual aids that can help communicate your ideas with the clients. Third off would be efficiency and productivity, which means the more time and effort you put in the website the better response you'll receive from the clients, and if you do not put in as much effort on the website then it can lead up to a negative impact on workers productivity.
Finally – Don't use
Also as I have stated in the previously the user interface should be intuitive. Do not use blinding colors, for example, neon green, neon yellow etc.… also try not to use too fancy fonts for multiple reasons because one, is that some of the fonts that are used are kind of hard to read or to make out the words. Finally, web design graphics should be utilized carefully with the consideration of the website's target.
Delivering the best Web Design & SEO Services
Local Web Design Services
If you're looking for web design, website development, a new website or just need to revamp an existing small business website, then you've come to the right place. Notably, at Visualwebz LLC we understand business owners and the website benefits your business needs. In addition, we understand that being a website owner you will want to see immediate results. Furthermore, we can help your website reach an international, national or local customer base. Besides, we know how to get your customers to you. After all, small business websites and SEO have been our specialty since 2008!
We Deliver the Best Web Services
Our website developers specialize in delivering the best websites and nothing more. More significantly, our qualifications and experience allow us to deliver clear and concise solutions. Whether it's a simple website or one that's complex, or one that is built on PHP or ASP, we will always keep you in the loop during the whole web development process.
Immediately after the launch of your website, we will work with you in improving your online presence. For example, our SEO specialists will help drive traffic to your website. With this in mind. Visualwebz LLC is the ideal firm to hire for your next project. In fact, we will also take care of your web security - remember you will need to secure your website from hackers. Similarly, other website design services offered include website maintenance, support, and website testing.
Interested in chatting to us regarding SEO or web design? Or just have questions regarding our expertise or web design costs? Then Contact us today at 425.336.0069. You may also want to check our reviews, and learn why our customers like us! After all, our 5-star reviews clearly tell prospective customers why we stand out when it comes to service, punctuality, quality, and affordability.
Resources & Links
Our Blog covers a range of services, practices, and trends in the areas of web design and SEO.
Marketing & SEO
Web Design & Website Development
Website Design - Call (425).336.0069
Web Design Graphics provided locally
If your looking for website developers near you, you've come to the right place! We provide web services to the following areas, but not limited to Auburn, Bellingham, WA, Des Moines, Bellevue, Burien, Federal Way, Fife, WA, Covington, WA, Des Moines, and Seatac. Des Moines and Seatac are generally neighboring cities to Kent.
Professional Web Design Graphics
Hire Visualwebz. Why? Our expertise, experience coupled with what our customers are saying is a win-win. Go ahead and read our reviews and then decide.
Cities where we provide Web Design for small businesses:
We offer the best website design services, web maintenance and web support to small businesses in Seattle, Washington, and other areas in the USA. Yes, our website builder services are available to all businesses at affordable and cheap prices. After all, hiring competent and affordable web developers, website designers, WordPress Designers, and web builders will get you the results without breaking your bank! Whether you're looking for a web agency in Seattle or a website developer elsewhere? We can help. Call us at (425)-336-0069.
Every business deserves a professionally designed website
Our freelance website development services will get your business the professional presence needed! Whether it's an e-commerce website or a simple CMS in WordPress. We always deliver what our customers expect! Our professional web designing and online marketing experience have proven to be inexpensive and effective for small businesses and professionals alike.
In fact, our local web design services are not only available locally in Seattle, Washington, but all over the USA. From custom web designs, SEO and supporting Seattle businesses with our WordPress maintenance allows our agency to offer a diverse group of web services.
Local Areas we serve in Washington
Local cities where we offer services in Washington include Auburn, WA | Seattle, WA | Covington | Kent | Kent, WA | Federal Way | Tacoma | Olympia |  Issaquah | New Castle| Lakewood | Gig Harbor | Everett | Monroe | Mill Creek | Milton | Puyallup | Redmond | Renton | Tacoma | White Center | Vancouver | Bellingham | Seattle.
If you need a new website or just looking for some website support, reach out to us, and let us help.
Custom Web Design Solutions
How can we not mention custom web design solutions? Many of our clients opt for custom websites, due to the fact that the end result will make the business stand out from its competition. In fact, a custom website built by a professional web designer will not only result in a solid branding but allow customers to differentiate and quickly identify your services and products from your competition. Our custom web design services are available to a diverse range of businesses in many areas, such as Seattle, Renton, Bellevue, Tacoma, NY, California and globally.
Hire the best Web Design Services from Washington
With front-end and back-end experience, our customers back us up as the best web design services. In fact, how could you possibly go wrong? In fact, our full-stack web development experience and online marketing will pave the path for your business to succeed. Contact us today at (425)-336-0069. Just a reminder, that our services are available, but not limited to Seattle, Bellevue, WA, Tacoma, Olympia, WA, New York, L.A. and all over!
Web Developers - We're not just a Web Design Agency
Our specialties are not only in web design but also in web development and online marketing. Yes, we are the full-blown agency with a one-stop service. Our web development services are not just limited to the Washington area but all over. From Bellevue, Tacoma and all the way to LA, California, NY, London, Birmingham, UK and Glyn Ebwy, Wales! Our UK web design services assist many businesses in Solihull, Birmingham, West Bromwich, and surrounding areas.
Web Agency with perfect solutions & great reviews
Our small business solutions are the perfect choice for any small to medium size business looking for results. Especially if you're looking to see your small business website grow via effective web design and online marketing. In fact, our Seattle web design company has assisted many businesses in and around the Puget Sound area. But, we did not finish there, we've also helped businesses in Seattle, Issaquah, Bellevue, Tacoma, New York, and California. Let our expertise help your business expand and reach new heights!
A Top Web Design Agency with solid Web Development and Online Marketing credentials.
Online Marketing, SEO services available to small businesses in:
Following is a list of cities where we are available to help small businesses improve their online marketing presence via effective organic Seattle SEO and web solutions.
Algona | Auburn | Kent | Bellevue | New Castle | Bellingham | Factoria, Bellevue |  Federal Way | Fife | Kent | Renton | Kirkland | Issaquah | Lakewood |  Lynnwood | Mercer Island | Marysville | Mill Creek | Olympia | Redmond | Seattle | Tacoma | Kennewick | Gig Harbor | Vancouver
Our SEO packages and Online Marketing solutions are affordable and geared towards small businesses. In particular, businesses in and around Seattle, Bellevue, Redmond,  Snohomish, Tacoma, Kent, and Factoria Bellevue, WA continue to be our loyal customers. Our SEO company and web design firm do not just make a promise but, rather carry it out to succeed. Whether you are close to home in Seattle, or elsewhere.
Our SEO services and SEO marketers focus on organic SEO for small businesses like restaurants, distributors, professionals, doctors, dentists, and attorneys/call us for a free SEO estimate at (425)-336-0069.
Digital Marketing Services
Our digital marketing services are available in Washington and other states. Locally we assist small businesses in Puyallup,  Gig Harbor, Olympia, Bellevue, Issaquah, Kirkland, Seattle, Vancouver, Tacoma, and surrounding areas.
Internet Marketing Services
Our internet marketing services coupled with web design and SEO will get your small business website to the top of your search engine. We focus on local as well as larger markets. All the way from Seattle, Olympia, Maple Valley, Kirkland, Bellevue, Tacoma and states like Washington, California, and ones further out! We provide quality on-page SEO as well as off-page services. For example, helping to acquire customer reviews.
Organic SEO is the Perfect Solution
Yes, SEO is the best way to get your website visible online. But, you need to hire an agency that knows what they are doing. We at Visualwebz work within guidelines set by search engines. Thus, getting positive results for our customers. Also, our SEO consultant services are not only local in Renton, Kent, Seattle, Ballard, Bellevue or other areas. In fact, our reach is beyond Washington and the USA!
Online Marketing Services
Our online marketing services are not just limited to Seattle, Bellevue, Renton, Tacoma or Bellingham. But we offer services to all businesses nationally and globally. Go ahead and contact one of the top digital marketing agencies near you. You'd only realize that the SEO services that they offer will be extremely costly and outside your budget. In fact, there are many SEO Companies to choose from but we ask you to check our reviews and decide why our customers chose us.
Visualwebz is not just a top Seattle web design agency but also recognized as a top advertising and marketing firm in Washington state.