Web Browsers
Web Browsers and the history behind them.
"Their expertise is phenomenal and they were very good at explaining things."
Web Browsers are basically applications used to navigate on the world wide web. Ultimately web browsers are the main gateway to accessing information! Even with a browser, you can only do as much as it's equipped to handle. There are many browsers available, and some not known to the general public. Such browsers can perform specific functions that the average computer user would never find necessary. But browsers have been the gateway to websites and web development for small businesses and professionals. Whether it be a simple website, e-commerce presence, backend server-side scripting, or just social media, web browsers have become a daily part for many.
The first web browser was called the World Wide Web, and later the name was changed to Nexus. Created by Sir Tim Berners-Lee, it was released in 1990, and now gave people a basic way to view web pages. However, it was a long way from the immersive online experience we have today.
1st Popular Graphical Browser – Mosaic – 1992
The first popular graphical browser, Mosaic, was released in 1992. It was easy to install and easy to use, as well as reliable and capable of displaying images in line with text, rather than in a separate window. Mosaic replaced the text prompt-based system used before and gave us the browser bar, back and forward buttons, and graphics interactivity. Since then, though, technology has built on Mosaic's foundation to create some truly awe-inspiring capability in our modern browsers.
Internet Explorer – 1995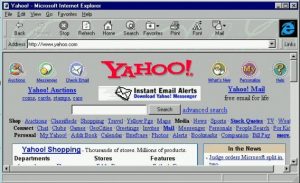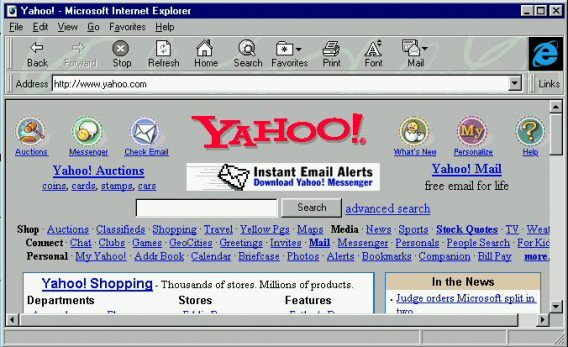 There was a time when Microsoft's Internet Explorer ruled the world. This doesn't mean everyone liked it, but Microsoft's firm commitment to the web browser meant it made its way onto most computers. Microsoft was at the forefront of the internet revolution with the launch of Internet Explorer in 1995, allowing users to surf the rudimentary world wide web. Between 2002 and 2003, around 95 percent of web users used it as their primary means to access web pages as more of the world gained internet access.
In recent years Internet Explorer has struggled to compete with faster rivals Mozilla's Firefox and Google's Chrome. They launched in 2004 and 2008 respectively, as internet users increasingly began using operating systems which did not support Internet Explorer. Along with the increase in browser rivals, the introduction of internet browsing on Android and iOS smartphones lead to even more rivalries. Microsoft was slow to adapt to the smartphone audience and began to lose the once loyal customers it had obtained at the beginning of the internet revolution.
Opera
In 2009, Opera exploded in Eastern Europe. In terms of aesthetics, Opera would be first on this list, but where it truly shines is on mobile devices. Opera keeps personal information secure. The browser also has a function that reroutes your web traffic to the Opera servers after compressing it and reducing the transfer of data. Thus increasing browsing speeds. This feature makes Opera the best web browser for users on a computer with less RAM or CPU computing power. In addition, ad blocking and a power saving mode are key factors that give you a strong contender for the best browser on the web.

Mozilla Firefox
In 2010, Firefox steals Opera's thunder. Firefox offers users a wide variety of extensions with built-in support. For example its own video chat service, and Pocket, its own bookmarking and read-it-later service. Speed is another plus for Firefox users, as well as regular updates. It is a powerful browser but over the years updates struggle to keep up with changes. However, Firefox is still a solid choice for modern internet users.
UC Browser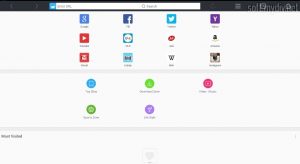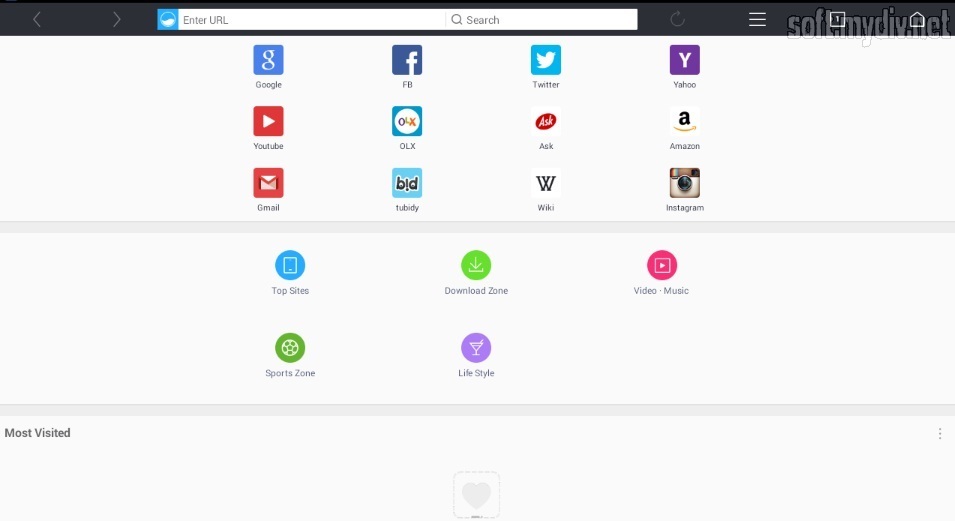 Mobile users in India favor a Chinese app for browsing, with almost 1 in 3 in mobile users in India using China's UC Browser, developed by Chinese firm UCWeb. The company's first product started as a BlackBerry Messenger type of service called UCMail. Unfortunately, it didn't take off. The team was quick to realize that people weren't using UCMail. Rather, they wanted an application that could help them browse the web. Ultimately in 2004, UCMail rebranded to UCWeb, which stands for "U Can Web", to be a full-fledged mobile browser.
The browser features a modern, easy to use interface. In addition, it features caching video for offline viewing. This itself is an excellent feature in India, as not all mobile users have access to fast downloads, either because of their network, data plan, or the device itself. Furthermore, the UC Browser has won the best browser of the year award for 2011 and 2012. In fact, the growth in India is so strong that UC Web has recorded a 60 times growth within India alone in the last three years. UCWeb has now established its 2nd headquarters in India.
Safari Web Browser
Safari is best known as the browser for the Apple products. Subsequently, Apple products ranging from the iPod and iPhone to Mac Pros. The biggest selling point for Safari is that it's lightning fast. It uses much less battery life than Google Chrome or Firefox. Like Firefox, it has a built-in read-it-later capability. While it's widely thought that Safari is only available on Apple products, it can also be used on Windows, as well.
Google Chrome Web Browser

Google Chrome came about in 2008. Chrome is currently the most popular web browser in the world. While this can be due in part to the global presence of Google It is also due to the fact that Chrome is a powerhouse of a web browser. This is why it is often declared the best web browser on the market. Extensions are easily added and used to expand the capability of the browser, it works across a wide range of platforms, and is an incredibly stable and reliable application. It's easily modified, with easy to navigate parental controls and endlessly customizable options to personalize Chrome for your use.
Google – The Search Company
Google is often referred to as "the search company". However, the search is not the only area that Google excels in. Today, Chrome controls almost the entire world, it has taken a dominating role in many countries. In the European browser market, Chrome and Firefox have established strong market positions with about 50 percent, respectively. On a worldwide scale, Chrome's lead is particularly impressive with a market share with Safari being second.
Stats on Web Browser Usage
The percentages of the top six most used browsers and a simple visual representation of the percents and a chart. Countries/continents to collect data on North America, South America, Europe, China, Russia, Africa, and Australia.

Take Away on Web Browsers
Web browsers have been a prominent part of browsing for content. From the basic static websites in the '90s to more dynamic websites that display animation, such as micro-animation, interactive content, and seamless user experience, browsers have come a long way. Of course, web design tips, ideas, and far reaching creative ways of displaying content has been down to web designers, digital marketing services as well as the improvement of web browsers.
Internet Explorer had long held onto its #1 rank and was the default web browser for desktops. Meanwhile, the introduction of mobile devices has shifted and created browser wars. Today Chrome is the default web browser on all Android devices. Safari is on all Apple Macs and iOS devices. Subsequently, internet Explorer has somewhat faded. Thus many older ones find themselves unable to fight against the leader.
I find myself wondering if chrome will be able to keep up with the mobile market or if it will focus primarily on the likes of Voice (Google Home)? The competition will continue in the market for Web browsers as well as the future of "Voice Browsers". Also, with 5G here, the functionalities of web browsers with regards to speed and potentially communicating with other devices will be something to see. Of course, improvements are likely as web design technologies, as well as browsers, continue to refine and improve.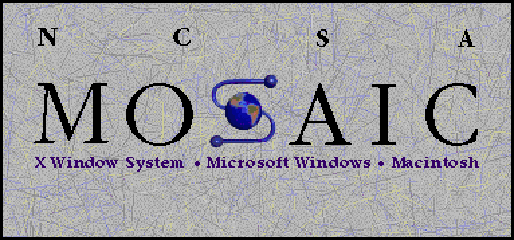 Website Design - Call (425).336.0069
Web Design for all Web Browsers & Small Businesses
If your looking for website developers near you, you've come to the right place! We provide web services to the following areas, but not limited to Auburn, Algona, Milton, Seattle, Bellingham, WA, Des Moines, Bellevue, Issaquah, Burien, Federal Way, Olympia, Fife, WA, Maple Valley, Mill Creek, Covington, WA, Des Moines, and Seatac. Des Moines and Seatac are generally neighboring cities to Kent.
Online Marketing with Web Browsers & Search Engines in Mind
Besides providing SEO and online marketing to local businesses we also provide such services to small businesses in other states. For example, local cities include Seattle, Federal Way, Issaquah, Kirkland, Lakewood, WA, Monroe, Olympia, Tacoma and Bellingham, WA.
Whether you're looking for a website for an attorney, small law firm, dentist, or marketing a law firm? Our web developers will deliver exactly what you want. Call Visualwebz today at (425)-336-0069.
Cities and States with Web Design Services :
Visualwebz has been providing individualized web design and online marketing services since 2008. Web browsers play a fundamental role in getting information to us. Also, why many businesses compete for page one ranking. Hence, why SEO in digital marketing is a necessity in terms of achieving these goals and gaining a solid business ranking. We utilize the best strategies and web development software for the best results.
Cities where we provide Web Design for small businesses:
Like any small business or customer, you may be asking yourself why you need a website? Of course, you do! Every business no matter how small or big needs a website and more importantly online marketing services thereafter. For example, SEO will help the site be more visible and available during search results. Thus generate more website traffic and increase sales and services! There are other factors and reasons why web design should be built. In fact, we've summarized 12 reasons why a business should take web design seriously. Some of these include, global and local presence, open 24/7, and outpace your competition.
We offer the best website design services, web maintenance, and web support to small businesses in Seattle, Washington, and all over the USA. Yes, our website builder services are available to all businesses at affordable website rates. After all, hiring competent and affordable Seattle web developers, website designers, WordPress Designers, and web builders will get your business the results without breaking your bank account! Whether you're looking for a web agency in Seattle or a website developer elsewhere? We can help. Call us at (425)-336-0069.
Every business deserves a professionally designed website
Our freelance website development services will get your business the professional presence needed! Whether it's an e-commerce website or a simple CMS in WordPress. We always deliver what our customers expect! Our professional web designing and online marketing experience have proven to be inexpensive and effective for small businesses and professionals alike.
In fact, our local web design services are not only available locally in Seattle, Washington, but all over the USA. From custom web designs, SEO, and supporting Seattle businesses with our WordPress maintenance allows our agency to offer a diverse group of web services.
Local Areas we serve in Washington
Local cities where we offer web design services include Auburn, WA | Seattle, WA | Covington | Kent | Kent, WA | Federal Way | Tacoma | Olympia | Issaquah | New Castle| Lakewood | Gig Harbor | Everett | Monroe | Mill Creek | Milton | Puyallup | Redmond | Renton | Tacoma | White Center | Vancouver | Bellingham | Seattle | Yakima | Woodinville.
If you need a new website or just looking for some website support, reach out to us, and let us help. Our agency has been recognized as the best web designer in Seattle.
Custom Web Design Solutions
How can we not mention custom web design solutions? Many of our clients opt for custom websites, due to the fact that the end result will make the business stand out from its competition. In fact, a custom website built by a professional web designer will not only result in solid branding but allow customers to differentiate and quickly identify your services and products from your competition. Our custom web design services are available to a diverse range of businesses in many areas, such as Seattle, Renton, Bellevue, Tacoma, NY, California, and globally.
Hire the best Web Design Services in Seattle, Washington
With front-end and back-end experience, our customers back us up as the best web design services. In fact, how could you possibly go wrong? In fact, our full-stack web development experience and online marketing will pave the path for your business to succeed. Contact us today at (425)-336-0069. Just a reminder, that our services are available, but not limited to Seattle, Bellevue, WA, Tacoma, Olympia, WA, New York, L.A., and all over!
Web Developers - We're not just a Web Design Agency
Our specialties are not only in web design but also in web development and online marketing. Yes, we are a full-blown agency with a one-stop service. Our web development services are not just limited to the Washington area but all over. From Bellevue, Tacoma, and all the way to LA, California, NY, London, Birmingham, UK, and Glyn Ebwy, Wales! Our UK web design services assist many businesses in Solihull, Birmingham, West Bromwich, and surrounding areas.
Web Agency with perfect solutions & great reviews
Our small business solutions are the perfect choice for any small to medium size business looking for results. Especially if you're looking to see your small business website grow via effective web design and online marketing. In fact, our Seattle, WA web design company has assisted many businesses in and around the Puget Sound area. But, we did not finish there, we've also helped businesses in Seattle, Issaquah, Bellevue, Tacoma, New York, and California. Let our expertise help your business expand and reach new heights!
A Top Web Design Agency with solid Web Development and Online Marketing credentials.
Online Marketing, SEO services available to small businesses in:
Our tried and tested Small Business SEO Services help outrank competitor's websites and drive more traffic. In fact, ignoring our leading Seattle SEO marketing services could result in you missing many online opportunities and allowing the freedom for your business to expand. Whether it's SEO for a dentist or promoting an online event we have proven through many SEO case studies that we get it done!
If you want to succeed online and help your business's current online standing then internet marketing is a necessity. More importantly, we can help pave the right path in making your website successful. Our SEO Agency is a top-rated marketing agency that can help your business reach new heights, and reach its maximum potential.
Also, our SEO agency's innovative ideas, strategies, and solutions allow businesses to take the lead in their industries. From local Seattle SEO through to global presence, our custom tailor-fit solutions help businesses effectively compete. We can help your Seattle business reach that desired ranking on search results.
Following is a small list of cities where our renowned and best Seattle SEO services are available. We serve and help small businesses improve their online marketing presence via effective organic Seattle SEO and web solutions. Overall, our Seattle website SEO practices have helped many businesses gain the online exposure needed for them to attract traffic and generate sales.
Our web related services have delivered many solutions to small businesses in and around Seattle. Other local areas where our clients include: Algona | Auburn | Kent | Bellevue | New Castle | Bellingham | Factoria, Bellevue | Federal Way | Fife | Kent | Renton | Kirkland | Issaquah | Lakewood | Lynnwood | Mercer Island | Marysville | Mill Creek | Olympia | Redmond | Seattle | Tacoma | Kennewick | Gig Harbor | Vancouver
Our SEO packages and marketing solutions are affordable and geared towards small businesses. In particular, businesses in and around Seattle, Bellevue, Redmond, Snohomish, Tacoma, Kent, and Factoria Bellevue, WA continue to be our loyal customers. Our SEO company and web design firm do not just make a promise but, rather carry it out to succeed. Whether you are close to home in Seattle, or elsewhere.
Since the start of SEO, our SEO services and SEO marketers focus on organic SEO for small businesses like restaurants, distributors, professionals, doctors, dentists, and attorneys/call us for a free SEO estimate at (425)-336-0069.
Digital Marketing Services
Our digital marketing services are available in Washington and other states. Locally we assist small businesses in Puyallup, Gig Harbor, Olympia, Bellevue, Issaquah, Kirkland, Seattle, Vancouver, Tacoma, and surrounding areas.
Internet Marketing Services
Our internet marketing services coupled with web design and SEO will get your small business website to the top of your search engine. We focus on local as well as larger markets. All the way from Seattle, Olympia, Maple Valley, Kirkland, Bellevue, Tacoma, and states like Washington, California, and ones further out! We provide quality on-page SEO as well as off-page services. For example, helping to acquire customer reviews.
Organic SEO is the Perfect Solution
Yes, on-page SEO and off-page SEO services are the best way to get your website visible online. But, you need to hire an SEO agency or SEO expert that knows what they are doing. We at Visualwebz work within guidelines set by search engines and understand terms like LSIGraph and how to incorporate structured data into websites! In fact, our digital marketing strategies coupled with web design get positive results for our customers. Also, our SEO consultant services are not only local in Renton, Kent, Seattle, Ballard, Bellevue, or other areas. In fact, our reach is beyond Washington and the USA!
Online Marketing Services
Our online marketing services are not just limited to Seattle, Bellevue, Renton, Tacoma, or Bellingham. But we offer services to all businesses nationally and globally. Go ahead and contact one of the top digital marketing agencies near you. You'd only realize that the SEO services that they offer will be extremely costly and outside your budget. In fact, there are many SEO Companies to choose from but we ask you to check our reviews and decide why our customers chose us.
Visualwebz is not just a top Seattle web design agency but also recognized as a top advertising and marketing firm in Washington state.